McDavid Knee Supports
Welcome to our McDavid Knee Brace and McDavid Knee Support page. Here you will find a full range of McDavid Knee Braces and McDavid Knee Supports to suit most sporting activities. The McDavid PSII Pro Stabiliser Hinged Knee Brace is ideal for ACL, MCL and LCL ligament problems. The hinges that run down the leg on either side of the knee provide great support. The McDavid Adjustable Patella Knee Support is a great McDavid Knee Support that can be used to support the knee and assist in ensuring the knee cap is aligned correctly during activity. The McDavid Jumper's Knee Support is a cost effective patella strap support for jumper's knee and patellar tendonitis. The McDavid Knee Supports and McDavid Knee Braces are available in different support levels for different sports and conditions. The McDavid Knee Supports and McDavid Knee Braces are comfortable and easy to use, making them ideal for amateurs and professionals alike.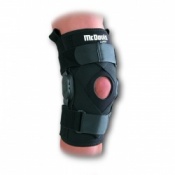 Professional quality hinged brace

4 point velcro crossing straps

Neoprene fabric construction

Advanced polycentric hinges
---
Reinforced spring steel stays for enhanced medial-lateral confidence
Latex-free neoprene provides thermal compression for pain relief
Perforated back panel provides heat and moisture management
Elastic cross straps for enhanced compression and support
---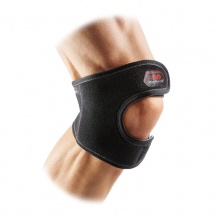 Neoprene knee brace for active recovery
Ideal for reducing symptoms of runner's knee
Made from 100% latex-free neoprene
Exclusive design easily fits your left and right knee
---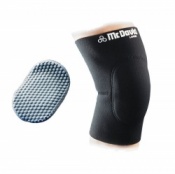 Firm compression and support ;
28cm sleeve, firm compression;
Thermal neoprene, 4 way stretch;
Ideal for all contact sports.
---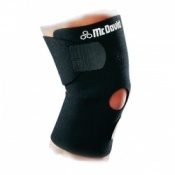 Therapeutic thermal neoprene fabric

Nylon facing on both sides

Economical option basic protection

Open patellar area relieves pressure
---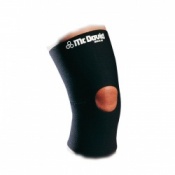 Therapeutic thermal neoprene fabric

11 inches long sleeve

Contoured for optimal fitting

Open patellar area relieves pressure
---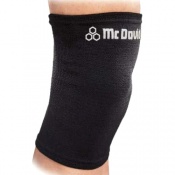 Offers basic compression for knee

Made with latex and no neoprene

Four sizes available

Minimises further injury