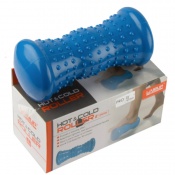 Contoured foot roller with massaging dots
Relieves foot ache and soothes tired feet
Relieves pain of plantar fasciitis and heel spurs
Can be used for hot or cold therapy
---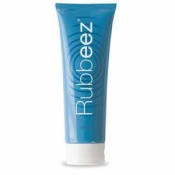 Quick and easy to apply
Features a sweet almond oil base
Made with the finest pure herb extracts
Safe to use and paraben free
---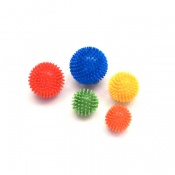 Spiky massage balls to relieve tension
Stimulates blood circulation
Uses latex-free materials for reduced irritation
Available in 5 different colours and sizes
---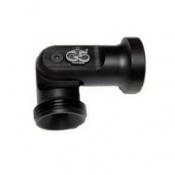 Adjustable Percussion Adaptor for the G5 Fleximatic Massage Therapy Machine
Provides respiratory therapy and deep drainage techniques
Uses the unique Directional-Stroking action
Attaches easily to the G5 Fleximatic
---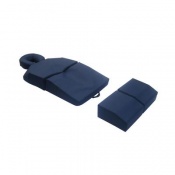 Particularly effective for large or pregnant clients
Can be placed on any sized couch, massage table, or directly on the floor
Uses a fully adjustable, ergonomic positioning system with recessed areas
Includes a free shoulder carry case
---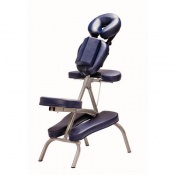 Portable massage chair ideal for visiting clients
Easy set-up for quick use
Adjustable design for a variety of therapies
Supports up to 300lbs (135kg) in weight
---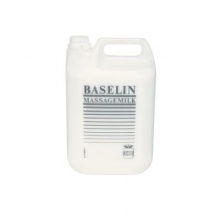 Non-greasy formula for greater user comfort
Developed specifically for oily skin
Suitable for cross fibre tissue work and manipulation
Available in two different sized bottles (500ml and 5 Litres)
---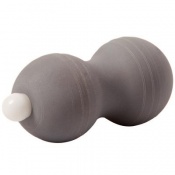 Loosens up tensions and blockades in the spinal area
Anatomically aligned design for comfortable massage
Latex- and phthalate-free for reduced irritation
Also suitable for foot reflex massage
---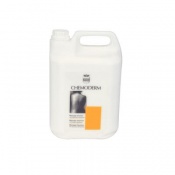 Specifically designed for dry, problem skin
Contains chamomile oil to prevent skin irritation
Uses vitamin E to help reduce the redness in scar tissue
Available in two differently sized bottles (500ml and 5 Litres)
---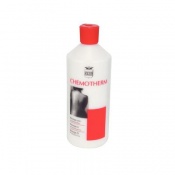 Provides a mild warming effect
Contains menthol and eucalyptus oil
Suitable as a pre-sport rub
Non-irritant to patient and massage therapist
---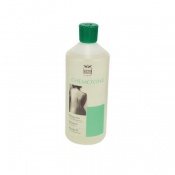 Water washable clear massage oil
Made from pure oil which is easily absorbed by the skin
Leaves your skin feeling supple
Ideal for use on hairy skin
---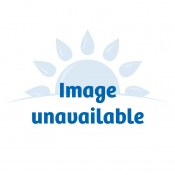 ---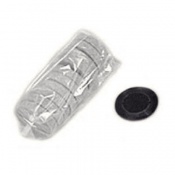 Exfoliation Kit for the G5 Fleximatic Massage Therapy Machine
Includes a backing plate and ten disposable sponges (five smooth and five coarse)
Provides clients with therapeutic exfoliation to leave them with beautiful skin
Easily attached to the main machine
---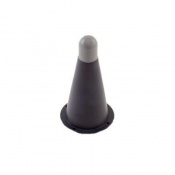 Fine Point Attachment for the G5 Fleximatic Massage Therapy Machine
Provides clients with a deep massage of the trigger points
Hard rubber cone for a more powerful massage
Easily added to your existing machine
---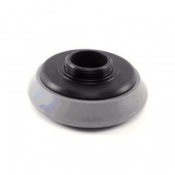 Large Silicone Attachment for the G5 Fleximatic Massage Therapy Machine
Particularly effective for bronchial drainage and sportive massage
Made from firm rubber for an effective massage
Easily installed to your original machine
---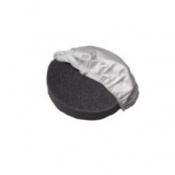 Large Sponge Adaptor for the G5 Fleximatic Massage Therapy Machine
Suitable for effleurage or soft massage
Includes five soft covers for guaranteed hygiene
Additional covers are available separately
---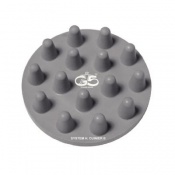 Multi Prong Attachment for the G5 Fleximatic Massage Therapy Machine
Easily attached to the machine
Provides clients with a deep massage
Extremely effective in sports therapy to stimulate circulation
---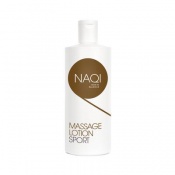 Oil-rich, non-greasy massage lotion for sports
Doesn't contain parabens or formaldehyde releasers
Designed for longer sports massages
Available in 500ml and 5L bottles
---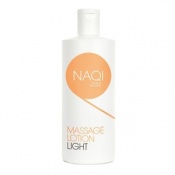 Massage lotion with pleasant texture.

Ideal for short massages.

Provides lasting hydration and protection.

Restores the natural skin balance.
---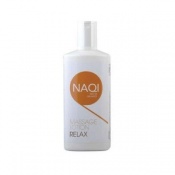 New hypoallergenic, natural massage lotion.

Essential oils including lavender and bergamot.

Ease aching muscles and stimulate the blood.

Completely preservative free.
---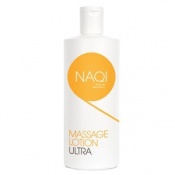 Designed for longer (sports) massages.

Ideal for use in therapy.

Antibacterial emollients for an extra soft feel.

Excellent lubricating properties.
---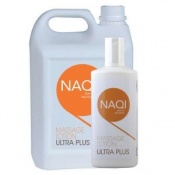 Provides a warming effect.

Works easily on the skin.

Ideal for physiotherapy treatments.

Available in 500ml and 5litre bottles.
---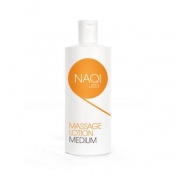 Specifically designed for sensitive skin
Intensively hydrating formula
Free from mineral oil
Easy to rinse off of skin
---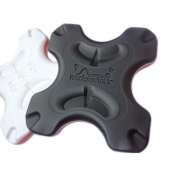 Easy to use neck massager
Alleviates headaches and muscle spasms
Gently stretches the neck
Increases blood flow to help muscle recovery
---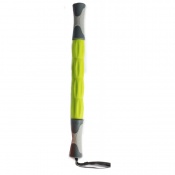 Lightweight self-massage bar
Rotates to penetrate deeper into muscles
Relieves tightness and reduces pain
Increases circulation and warms muscles
---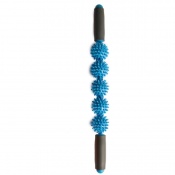 Lightweight and durable self-massage stick
Can be used across the entire body
Rotates to penetrate deeper into muscles
Relieves tightness and reduces pain
---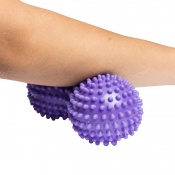 Contoured massage tool for body and feet
Eases muscle tension and reduces pain
Stimulates circulation and promotes healing
Compact and portable for use on the go
---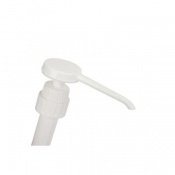 Controls the amount of massage oil which comes out of the bottle
Speeds up the process of pouring out the oil
Easy to use
Available in two different sizes
---
Kit including a foam roller and toe socks with a reflexology map
Ideal for anyone interested in learning more about foot massage
Helps to teach the user which areas of the foot to target
Great for relieving foot discomfort and improving health
---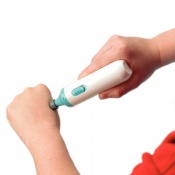 Replacement Heads for the Scar Management Mini Massager
Includes three head options for added choice
Can be washed easily to ensure hygiene
Helps remodel scar tissue
---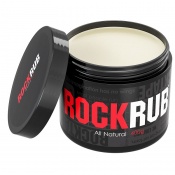 Perfect for massage and Myofascial release
All natural (Beeswax, canola oil and Vitamin E)
Powerful moisturiser, repairs scars and broken skin
Supplied in a 400g tub
---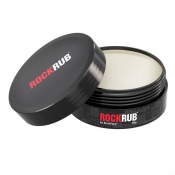 Perfect for massage and Myofascial release
All natural (Beeswax, canola oil and Vitamin E)
Powerful moisturiser for a range of purposes
Repairs scars and broken skin
---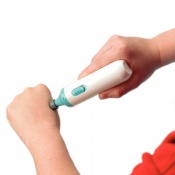 Massager designed to deal with scar tissue
Comes with three head attachments (ball, spot and flat disc)
Vibrates at approximately 5,500 cycles per minute
Includes batteries for quick use straight out the box
---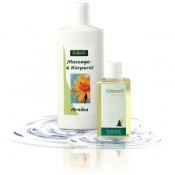 Contains arnica extract
Relaxes muscles and joints
Includes high quality plant oils for skin function care
Available in two different sizes (200ml and 1 litre)
---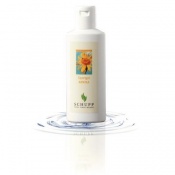 Helps with sports recovery
Uses alcohol based embrocation
Renowned for its healing properties
Comes in a 200ml bottle which you can carry around
---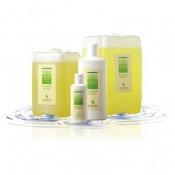 Doesn't use any perfumed oils
Oil-rich lotion
Developed for extended massages (e.g. sports massages)
Particularly suitable for hairy skin
---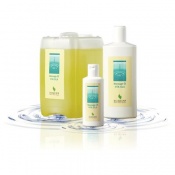 Includes jojoba oil, vitamin A and vitamin E
Gives you silky smooth skin
Gentle fragrance isn't overpowering
Different sized bottles available (200ml, 1 litre and 5 litres)
---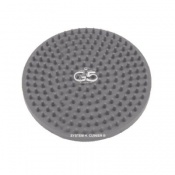 Small Prong Silicone Adaptor for the G5 Fleximatic Massage Therapy Machine
Perfect to help with exfoliation and peeling
Attaches to the machine quickly and easily
Soft against skin for greater comfort
---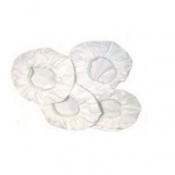 Soft Disposable Covers for the Large Sponge Applicator
Disposable after each use
Soft against skin for greater comfort
Supplied in a pack of 50 covers
---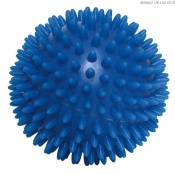 Ideal for relief of stress and tension
Rounded rubber spikes stimulate healthy blood circulation
Massage for muscles to aid relaxation
Ideal for casual home use
---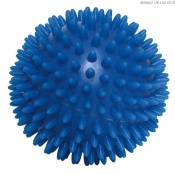 Ideal for relief of stress and tension
Rounded rubber spikes stimulate healthy blood circulation
Massage for muscles to aid relaxation
Available as double 8cm ball set or single 10cm ball
---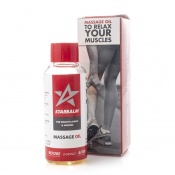 Uses 100% herbal ingredients
Ideal for massaging the shoulders, neck, back and legs
Lubricates well without sticking, so is easy to apply
Provides a warming effect when applied
---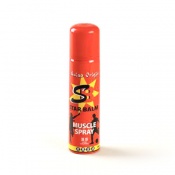 Provides relief from painful muscles and joints
Doesn't leave stains on your clothes
Suitable for treatment of large surfaces of the body
Easily applied to the shoulders, back, knees and other moving body parts
---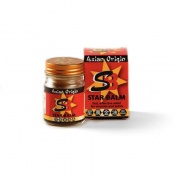 Extra strong formula for fast relief
Easily applied to the skin
Relieves stiff muscles and joints
Creates a soothing, nurturing feeling
---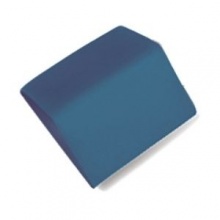 Pad for the Sissel Portal Pro Massage Chair
Provides extra support for pregnant or larger patients
Makes the chair comfortable and suitable for all users
Attaches easily to the chair with a Velcro fastening
---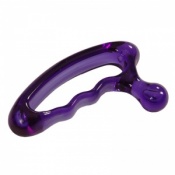 Ergonomically designed
Highly durable
Provides deep and sustained pressure
Protects hands and forearms from overuse
---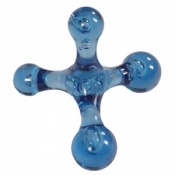 Hand held massage tool
Provides deep or gentle pressure
Targets muscle trigger points
Latex free
---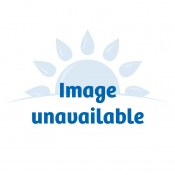 Roller to release myofascial pain
Provides a deep tissue massage
Available in two sizes: Standard and Portable
Uses an innovative, ridged design for a better massage
---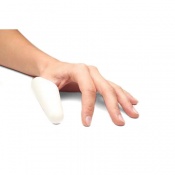 Allows you to massage deeper and work longer
Reduces carpal tunnel syndrome
Alleviates wrist, thumb and joint fatigue and pain
Feels natural and offers manoeuvrability
---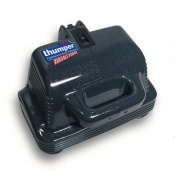 Takes the stress out of massaging clients
Full body massage takes five to eight minutes
Adjustable speed setting allowing for customisation
Weighs 3.2kg, providing you with a deep massage
---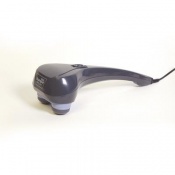 Designed for self-care by professionals and home users
Transmits energy deep into the muscle tissue
Variable speed control (20 - 40Hz) that matches natural healing frequencies
Weighs only 1.4kg, ideal for transportation
---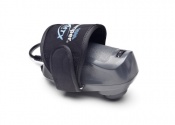 Compact and easy to take around with you
Loosens muscle tension, breaks down adhesions and increases circulation
Three interchangeable massage spheres to customise your massage
Convenient fingertip control
---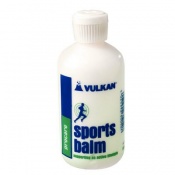 Prepares your muscles for exercise
Ideal for warming pain relief
More economical than traditional heat rubs in tubes
Available in a 560ml bottle