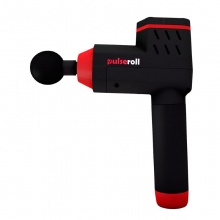 Portable massage gun with 4 different speeds
Ideal for therapeutic care of aching muscles
Reduces muscle tightness, increases flexibility and reduces soreness
Includes six different attachment heads for a personalised massage
---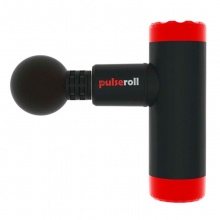 Pocket-sized mini massage gun with 4 different speeds
Ideal for on-the-go therapeutic care of aching muscles
Smaller more accessible version of the Pulseroll 4 Speed Massage Gun
Includes four different attachment heads for a personalised massage
---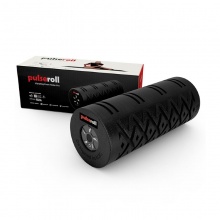 Vibrating massage foam roller
For reducing muscle tightness, soreness and increasing flexibility
Five one-touch power settings for all your muscular needs
Includes a strapped bag for portability and storage
---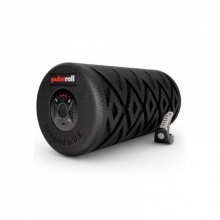 Vibrating massage foam roller
For reducing muscle tightness, soreness and increasing flexibility
Four one-touch power settings for different muscular needs
Scientifically tested to reduce lactic acid and encourage recovery
---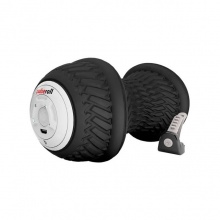 Hand-held peanut-shaped vibrating ball
Suitable for athletes, gym-goers and just about anyone
Widely used by professional atheletes and physiotherapists alike
Allows users to reach those hard-to-reach areas that rollers cannot hit
---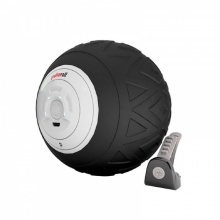 Hand-held vibrating massage ball
For reducing muscle tightness and soreness
Allows users to reach those hard-to-reach areas that rollers cannot hit
Widely used by professional atheletes and physiotherapists alike
---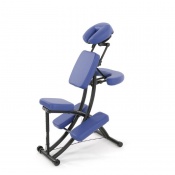 Professional massage chair with adjustable features
Ideal for both training massage therapists and professionals
Fully adjustable according to user's needs
Available in two colours to choose from
---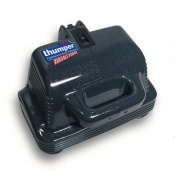 Takes the stress out of massaging clients
Full body massage takes five to eight minutes
Adjustable speed setting allowing for customisation
Weighs 3.2kg, providing you with a deep massage
---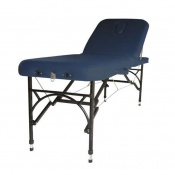 Ideal for issuing deep tissue massage treatment
Fast set up to reduce delay between appointments
Includes a convenient carry case for easy travel
Features a backrest that can be lifted to 10 positions
---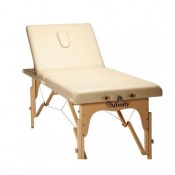 Flexible massage table for deep tissue massage
Rapid set up to reduce delay between appointments
Features a back rest that can be lifted to 10 positions
High strength carry handles for improved portability
---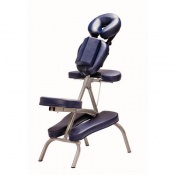 Portable massage chair ideal for visiting clients
Easy set-up for quick use
Adjustable design for a variety of therapies
Supports up to 300lbs (135kg) in weight
---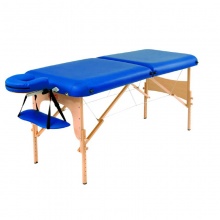 Professional portable massage table with headrest
Ideal for massage therapists and home use
Height adjustable headrest and arm stations for user comfort
Carry bag included for maximum portability
---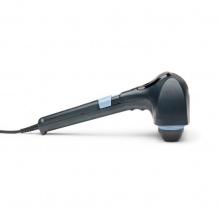 Compact professional strength deep tissue massager
Small and lightweight for self-use at home or on travels
Three adjustable settings to choose the level of intensity required
Provided with 2-year warranty on all Thumper massagers
---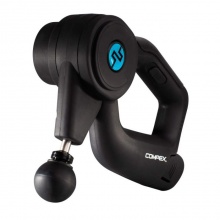 Portable massager for increased athletic performance
Ideal for use before and after workouts or competitions
Four interchangeable massage tips for specific parts of the body
Long-lasting rechargeable battery with LED charge-indicator
---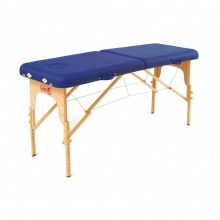 Portable memory foam massage table
Ideal for therapists and home massages
Folds up for easy portability and storage
Carry bag included for easy and safe transportation
---
Portable vinyl massage table
Ideal for masseuses, spa attendants and more
Coated in 5cm dense vinyl foam which is oil and waterproof
Adjustable face cradle base and pad, side arm extenders
---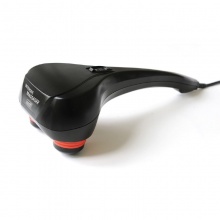 Handheld electric deep tissue massager
Ideal for unlocking tense and sore muscles
Adjustable settings for use on both thick and thin muscles
Lightweight design, ideal for use on long journeys
---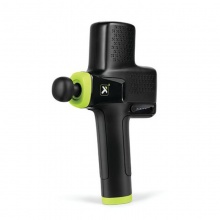 Powerful 4-speed massage gun
Ideal for sore, aching muscles and limbs
Provides instant soothing pain relief
Choose from four distinct speeds
---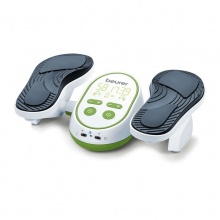 Electrostimulation device that relieves swelling and pain in legs
Promotes circulation, relieves tension, and improves mobility
Selectable intensity levels from 1 to 99
Either mains or battery operated
---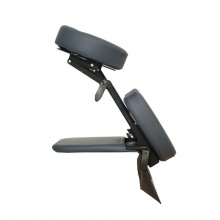 Comfortable mobile massage support for upper body
Ideal for wheel chair users and those with reduced mobility
Attaches to massage table or regular tables for secure use
Folds flat for easy transport and storage, carry bag included
---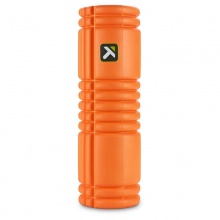 Vibrating orange foam roller
Ideal for a soothing sports massage at home
Four vibrating frequencies to choose from
Popular among sports therapists and athletes worldwide
---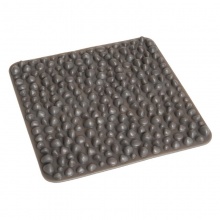 Flexible, cobblestone shaped rubber mat
Ideal for promoting whole body wellness and coordination
Stimulates reflexology points on the soles of the feet
Increases metabolism and blood circulation
---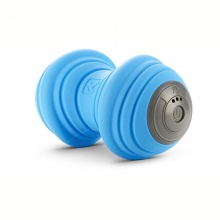 Blue wide-ridged foam roller
Ideal for athletes and pro-foam rollers
Vibrations and unique surface probe hard-to-reach areas
Used by sports therapists and athletes worldwide
---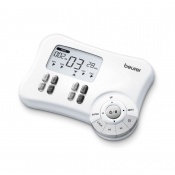 Provides nerve and muscle stimulation, as well as massage
Four separately adjustable channels with eight self-adhesive electrodes
Offers 30 pre-programmed applications and 20 customisable programmes
Has 'Doctor's Function' for coordination with your personal therapy programme
---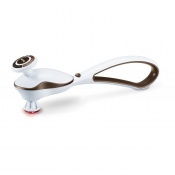 Choice of five massage intensities
Powerful and soothing tapping massage
Ideal for relaxation and regeneration after workout
Comes with four exchangeable massage attachments
---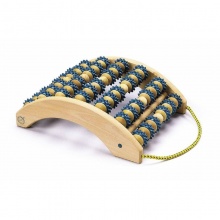 Large wooden massager for both feet
Ideal for drug-free pain relief from foot pain
Boosts blood circulation and releases tight muscle tissue
Design based on traditional Chinese massage rollers
---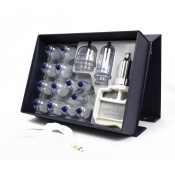 Supplied in a navy blue case with a firm handle
Extremely versatile with 17 cups of various shapes
Made from high-quality polycarbonate
Detachable valves for easy sterilisation
---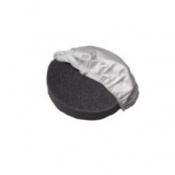 Large Sponge Adaptor for the G5 Fleximatic Massage Therapy Machine
Suitable for effleurage or soft massage
Includes five soft covers for guaranteed hygiene
Additional covers are available separately
---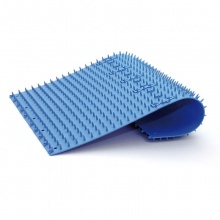 Spiked blue acupressure mat
For relief from pain, muscular tension and more
Stimulates blood circulation to encourage faster recovery
Reduces stress and sleeping problems
---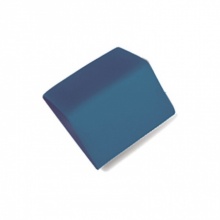 Triangular support pad for massage chair
Ideal for extra support for pregnant or larger patients
Designed specifically for the Sissel Portal Pro Massage Chair
Attaches easily to the chair with a Velcro fastening
---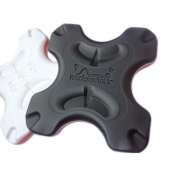 Easy to use neck massager
Alleviates headaches and muscle spasms
Gently stretches the neck
Increases blood flow to help muscle recovery
---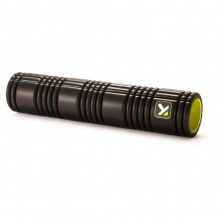 Extra long sports massage black foam roller
Ideal for massaging sore muscles and limbs
Compresses muscles to release fresh oxygen and blood
Used by sports therapists and athletes worldwide
---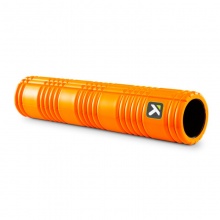 Extra long sports massage orange foam roller
Ideal for massaging sore muscles and limbs
Compresses muscles to release fresh oxygen and blood
Used by sports therapists and athletes worldwide
---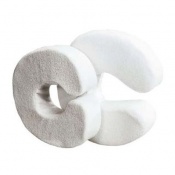 Perfect for massage tables with breathing holes
Designed to put the client at ease and relax
Allows patients to breathe easily during treatment
Soft and comfortable foam to reduce neck tension
---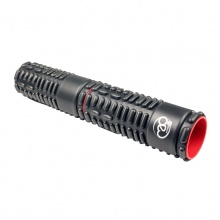 Foam massage roller for muscle relief
Ideal for full-body sports massage
Two rollers to be used together or separately
Dual ABS and EVA design for durability
---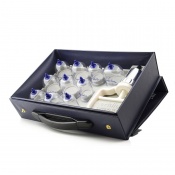 Supplied in a navy blue case with a firm handle
Extremely versatile with various cupping shapes
Made from high-quality polycarbonate
Detachable valves for easy sterilisation
---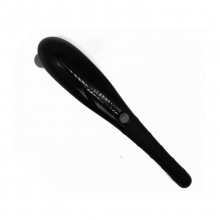 Handheld deep tissue massager by Lifemax
Incredible for tailoring your recovery, pain relief and comfort at home
Comes equipped with four different massage heads for tailored relief
Rotary controller on the back allows for an intense massage experience
---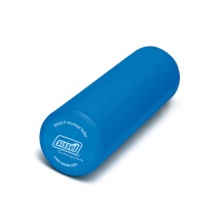 Blue foam massage roller
Ideal for muscular recovery and rehabilitation
De-knots muscles and stretches ligaments
Scientifically proven to increase athletic performance
---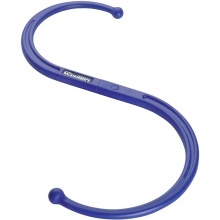 S-shape massager applies deep pressure to knots
Ideal for individuals suffering with muscular aches
Releases tension and deep tissue trigger points
Helps users manage chronic pain independently
---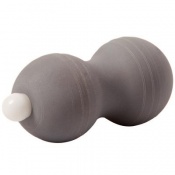 Loosens up tensions and blockades in the spinal area
Anatomically aligned design for comfortable massage
Latex- and phthalate-free for reduced irritation
Also suitable for foot reflex massage
---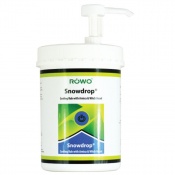 Cooling gel with Arnica and Witch Hazel
No residue or stickiness for ease of use
Long-lasting effect for maximum effectiveness
Suitable for cooling and massage
---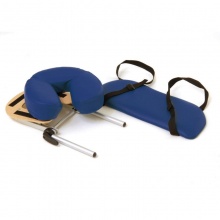 Comfort pack for the Sissel Basic Massage Table
Ideal for boosting the comfort factor of your table
Includes a height adjustable headrest and arm rest
Suitable for other massage tables (see specs in listing)
---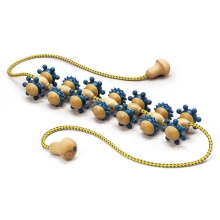 Rope roller with wooden handles and knobs
Ideal for massaging sore backs and shoulders
Seven pairs of alternate knobs for a dynamic massage
Relieves pain by releasing muscular tension
---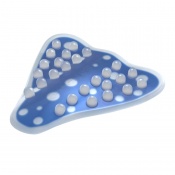 Features massage nodules to relieve discomfort
Excellent as a spare or replacement pad
Designed to massage the lower back
Relieves pain and tension in the area
---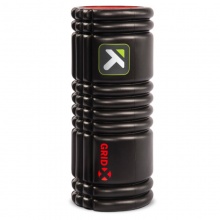 Extra firm black massage foam roller
Ideal for athletes with sore muscles and limbs
Massages fresh oxygen and blood into your body
Three-dimensional ribbed surface for deep probing
---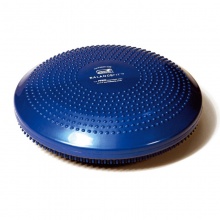 Air filled disc for balance exercises
Ideal for building coordination and circulation
Choice of two spike thicknesses for your training
Works effectively as a foot massager for aching feet
---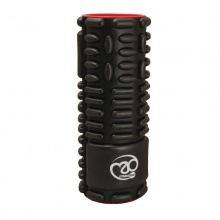 Foam roller for muscle massage
Ideal for use before or after exercise
Dual ABS and EVA construction is durable
Different patterns so you can vary intensity
---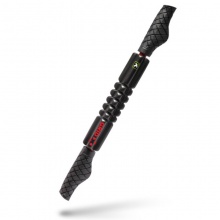 Extra firm black massaging foam roller
Ideal for people seeking a deeper massage
Sweat-proof and easy to clean
Travel-friendly size
---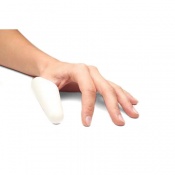 Allows you to massage deeper and work longer
Reduces carpal tunnel syndrome
Alleviates wrist, thumb and joint fatigue and pain
Feels natural and offers manoeuvrability
---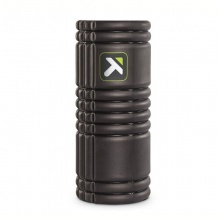 Sports massage black foam roller
Ideal for sore muscles and limbs
Massages fresh oxygen and blood into your body
Used by sports therapists and athletes worldwide
---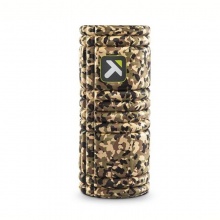 Sports massage camouflage foam roller
Ideal for sore muscles and limbs
Massages fresh oxygen and blood into your body
Used by sports therapists and athletes worldwide
---
Sports massage pink foam roller
Ideal for sore muscles and limbs
Massages fresh oxygen and blood into your body
Used by sports therapists and athletes worldwide
---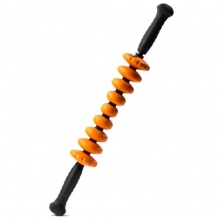 Hand-held foam roller with spindled ridge
For gym-goers, athletes and runners
Boosts blood circulation for improved recovery
Ideal for reducing next day soreness
---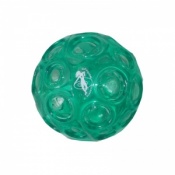 Pair of massage balls which adhere to the Franklin Method

Activates muscle relaxation reflexes

Promotes body awareness and movement

Helps improve posture and strength
---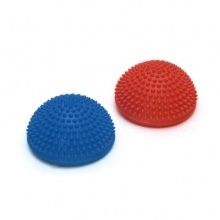 Set of two air-filled balance domes
Ideal for supporting those with reduced balance
Spiked surface offers stimulation for reduced muscular tension
Promotes ankle stability and shoulder strength
---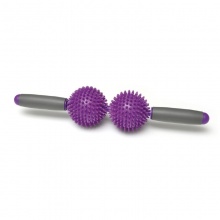 Dual spiky ball handheld massager
Ideal for quick and easy massages
Particularly suitable for massaging the spinal column
Stimulates blood circulation for faster recovery
---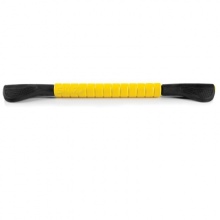 Myofascial release therapy massage bar
For use pre and post workout session
Roller grooves for effective tissue massage
Speed up recovery and reduce soreness
---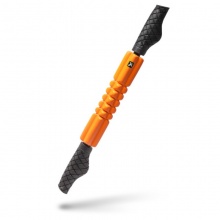 Hand-held foam roller
For releasing muscular knots and tension
Supports healthy circulation of blood
Easy-to-clean surface and water resistant
---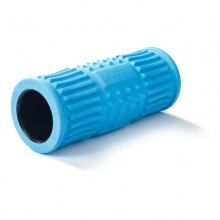 Firm contoured roller targets deep into the muscles
Suitable for pre-workout and post-workout use
Improves core strength, flexibility and posture
Works on a large number of muscle groups
---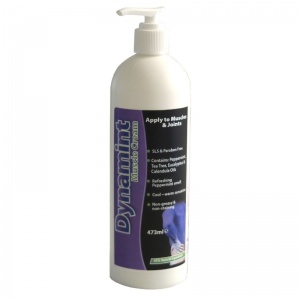 Water-based massage cream with natural ingredients in a 473ml bottle
Provides immediate relief for aching muscles, joints and back pain
Ideal as a warm-up cream, post-exercise or general pain relief
Paraben-free, non-greasy and non-staining formulation
---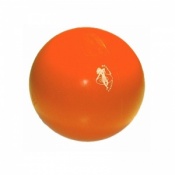 Pair of massage balls which adhere to the Franklin Method

Soft texture for sensitive users

Provides deep muscle penetration

Activates muscle relaxation reflexes
---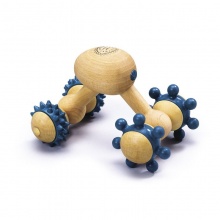 Handheld egg-shaped massager
Ideal for gym-goers, runners and office workers
Different size and shaped knobs for varied massage
Reduces muscular tension and boosts blood circulation
---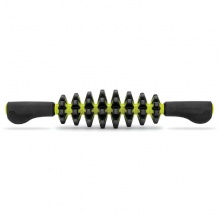 Hand-held spiky foam roller with grip handles
For gym-goers, athletes and runners
Boosts blood circulation for improved recovery
Reduces next day soreness and chance of injury
---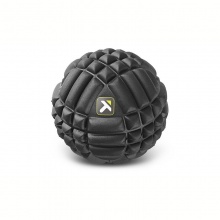 Black EVA ribbed massage ball
Ideal for people with sore backs, hips and legs
Extra rigid design for a deeper massage
Enhances muscular recovery by boosting blood flow
---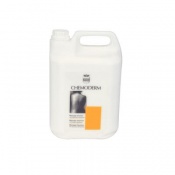 Specifically designed for dry, problem skin
Contains chamomile oil to prevent skin irritation
Uses vitamin E to help reduce the redness in scar tissue
Available in two differently sized bottles (500ml and 5 Litres)
---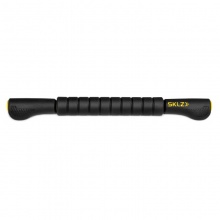 Ergonomically designed lightweight massage tool
Ideal for use while travelling
Ball bearing system for smooth skin contact
Aeration lines for improved circulation
---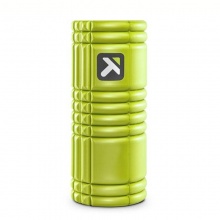 Sports massage lime green foam roller
Ideal for sore muscles and limbs
Massages fresh oxygen and blood into your body
Used by sports therapists and athletes worldwide
---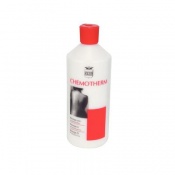 Provides a mild warming effect
Contains menthol and eucalyptus oil
Suitable as a pre-sport rub
Non-irritant to patient and massage therapist
---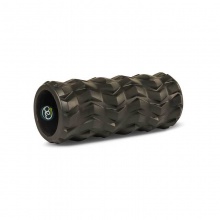 Foam massage roller with tread pattern
Ideal for relieving tight muscles
Provides SMR and deep tissue massage
Durable and lightweight design
---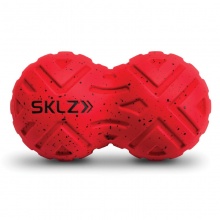 Massage roller with distinct texture for circulation stimulation
Ideal for reaching tricky back and neck muscles
Reduce chances of injury and improve recovery times
Water resistant for easy cleaning
---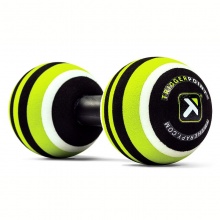 Green and black dual ball roller
Ideal for people with sore backs and necks
Deep tissue massage for releasing knots and twinges
Encourages muscular recovery and pain relief
---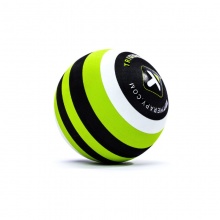 Large green and black massage ball
Ideal for people with sore shoulders, hips and calves
Deep tissue massage for releasing knots and twinges
Encourages blood circulation for recovery
---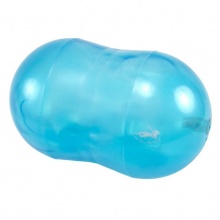 Inflatable peanut-shaped roller
Ideal for Franklin Method-based exercises
Capable of massaging away muscular tension and pain
Provides support across the spine, leg and shoulders
---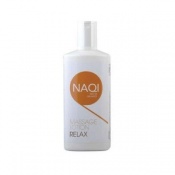 New hypoallergenic, natural massage lotion.

Essential oils including lavender and bergamot.

Ease aching muscles and stimulate the blood.

Completely preservative free.
---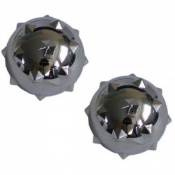 Chrome plated;
1000 gauss strength;
Spiky surface;
For use on hands and body.
---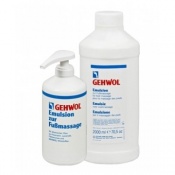 Made with essential oils and GEHWOL active ingredients
Creates a smooth film on your clients' skin for easy massaging
Revitalises and stimulates circulation for your client
Uses cooling menthol to reinvigorate and energise clients
---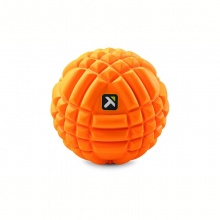 Orange EVA foam massage ball
Ideal for people with tight muscles in backs and hips
Releases muscular knots and tingling nerves
Enhances muscular recovery by boosting blood flow
---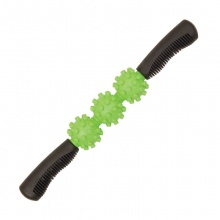 Massage stick with atom nodules
Ideal for on-the-go relief or rehab
Utilises effective trigger point therapy
Stimulates circulation in affected area
---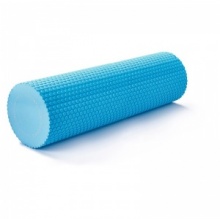 Firm foam roller with contours to alleviate tension
Suitable for warm-ups and post-workout recovery
Pressure can be adjusted using your bodyweight
Works on a wide range of different muscle groups
---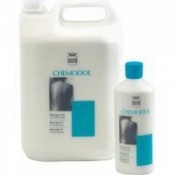 500ml or 5l sizes;
High oil content ;
Indifferent massage oil;
Excellent absorption properties.
---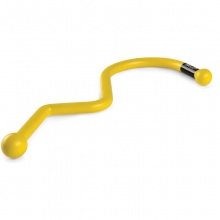 Uniquely designed massage stick
For before and after your workout
Increases cell recovery and reduces soreness
Curves and points allow for deep tissue access
---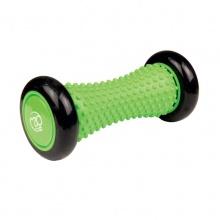 Massage roller for feet
Relieves foot and heel pain
Can be used for plantar fasciitis
Eases tight and tired muscles
---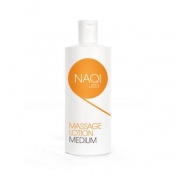 Specifically designed for sensitive skin
Intensively hydrating formula
Free from mineral oil
Easy to rinse off of skin
---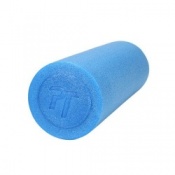 6 inches in diameter and 18 inches long
Versatile massage tool for most muscle groups
Perfect for first time users
Includes instructional brochure
---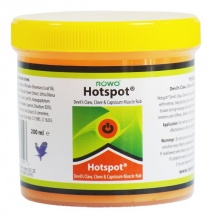 Intense massage rub with devil's claw, clove and capsicum
Use as a warm-up rub, post-exercise or general pain relief
Paraben-free and dermatologically tested by German therapists
Long-lasting heat sensation without leaving residues or stickiness
---
Covers for the Face Savers Massage Cushions
Designed to easily slip on and off the cushions
Made from non-irritant materials for patient comfort
Maintains consistency and professionalism
---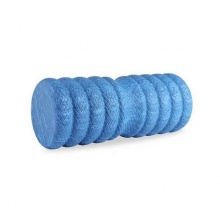 Portable 20cm foam roller
Ideal for gym goers or for home workouts
Improves circulation and soreness
Quality EVA material for lasting support
---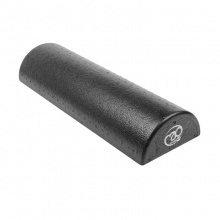 Half-round EPP foam exercise roller
Ideal for fitness enthusiasts
Can be used to improve balance or core
Helps to improve bodily awareness
---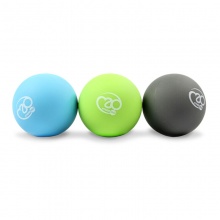 Set of three trigger point massage balls
Ideal for sports massage before or after exercise
Great for acupressure, tension & trigger release
Includes one each of soft, medium and hard ball
---
Kit including a foam roller and toe socks with a reflexology map
Ideal for anyone interested in learning more about foot massage
Helps to teach the user which areas of the foot to target
Great for relieving foot discomfort and improving health
---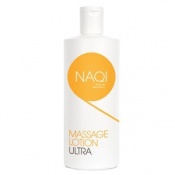 Designed for longer (sports) massages.

Ideal for use in therapy.

Antibacterial emollients for an extra soft feel.

Excellent lubricating properties.
---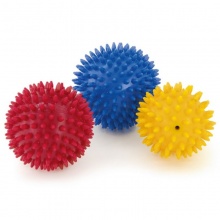 Set of two massage balls
Spikes allow for a probing deep tissue massage
Relieves muscle tension and improves blood circulation
Available in 3 colour-coded sizes
---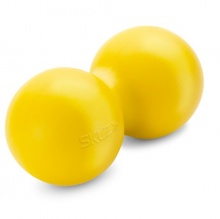 Massage ball for preserving spine health
Ideal for pre and post workout use
Ergonomic, spine-friendly design
Releases knots and improves circulation
---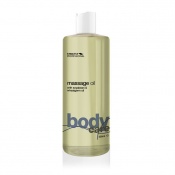 Massage oil for face and body massages
Light and gentle for use on most skin types
Rich in antioxidants and vitamins
Available in 500ml and 4-litre bottles
---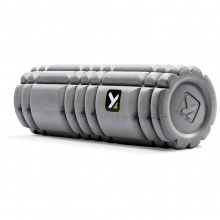 Beginner-friendly massage roller
Ideal for athletes and key workers with sore muscles
For boosting muscular recovery and loosening up
For self-massage, pain relief and improving flexibility
---
Essential massaging product

Suitable for whole body use

Super portable, massage on the go!

Suitable for minor aches and pains
---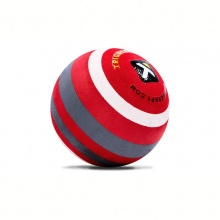 Black and red foam massage ball
Perfect for athletes with sore feet and muscles
Releases deep muscular knots and trapped nerves
Encourages blood circulation for recovery
---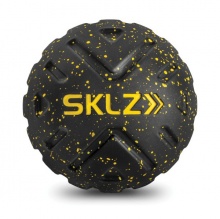 Compression massage ball for knots and tension
Ideal for targeting larger muscle groups
Distinct texture relieves pain and stimulates circulation
Firm durometer for optimal pressure
---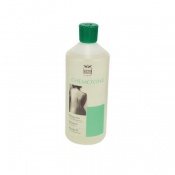 Water washable clear massage oil
Made from pure oil which is easily absorbed by the skin
Leaves your skin feeling supple
Ideal for use on hairy skin
---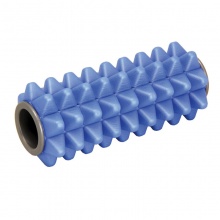 Mini massage roller for use on the go
Ideal for improving fitness performance
Enables targeted fascia management
Easily fits into your gym or sports bag