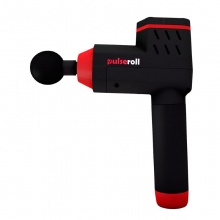 Portable massage gun with 4 different speeds
Ideal for therapeutic care of aching muscles
Reduces muscle tightness, increases flexibility and reduces soreness
Includes six different attachment heads for a personalised massage
---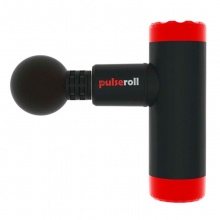 Pocket-sized mini massage gun with 4 different speeds
Ideal for on-the-go therapeutic care of aching muscles
Smaller more accessible version of the Pulseroll 4 Speed Massage Gun
Includes four different attachment heads for a personalised massage
---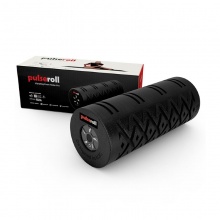 Vibrating massage foam roller
For reducing muscle tightness, soreness and increasing flexibility
Five one-touch power settings for all your muscular needs
Includes a strapped bag for portability and storage
---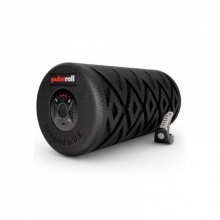 Vibrating massage foam roller
For reducing muscle tightness, soreness and increasing flexibility
Four one-touch power settings for different muscular needs
Scientifically tested to reduce lactic acid and encourage recovery
---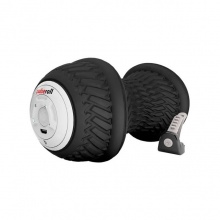 Hand-held peanut-shaped vibrating ball
Suitable for athletes, gym-goers and just about anyone
Widely used by professional atheletes and physiotherapists alike
Allows users to reach those hard-to-reach areas that rollers cannot hit
---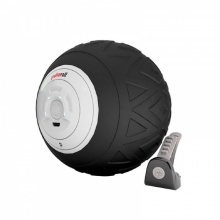 Hand-held vibrating massage ball
For reducing muscle tightness and soreness
Allows users to reach those hard-to-reach areas that rollers cannot hit
Widely used by professional atheletes and physiotherapists alike
---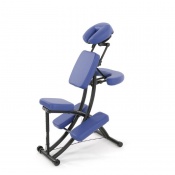 Professional massage chair with adjustable features
Ideal for both training massage therapists and professionals
Fully adjustable according to user's needs
Available in two colours to choose from
---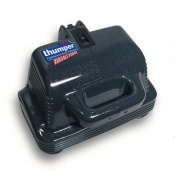 Takes the stress out of massaging clients
Full body massage takes five to eight minutes
Adjustable speed setting allowing for customisation
Weighs 3.2kg, providing you with a deep massage
---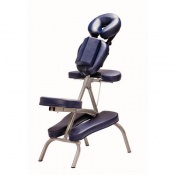 Portable massage chair ideal for visiting clients
Easy set-up for quick use
Adjustable design for a variety of therapies
Supports up to 300lbs (135kg) in weight
---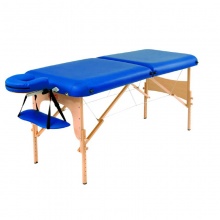 Professional portable massage table with headrest
Ideal for massage therapists and home use
Height adjustable headrest and arm stations for user comfort
Carry bag included for maximum portability
---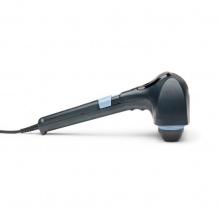 Electric deep tissue massager
No need to apply pressure
Adjustable settings for use on both thick and thin muscles
Lightweight - ideal for long journeys
---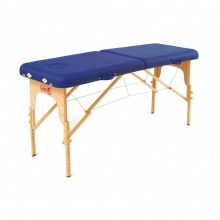 Portable memory foam massage table
Ideal for therapists and home massages
Folds up for easy portability and storage
Carry bag included for easy and safe transportation
---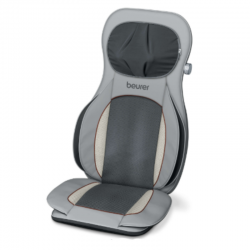 Soothing Shiatsu massage for your home
Ideal for anyone suffering from pain, stress or fatigue
Offers three different massages
Optional heat function
---
Portable vinyl massage table
Ideal for masseuses, spa attendants and more
Coated in 5cm dense vinyl foam which is oil and waterproof
Adjustable face cradle base and pad, side arm extenders
---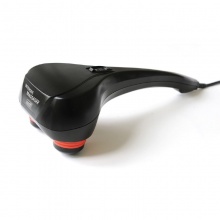 Handheld electric deep tissue massager
Ideal for unlocking tense and sore muscles
Adjustable settings for use on both thick and thin muscles
Lightweight design, ideal for use on long journeys
---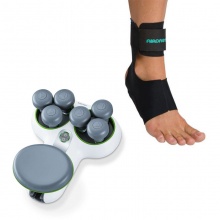 Achilles massager and Achilles brace to aid recovery
Ideal for anyone suffering from Achilles tendonitis or Achilles injury
FM200 massages the tendon to reduce pain and promote circulation
AirHeel Ankle Brace applies pulsating compression with every step
---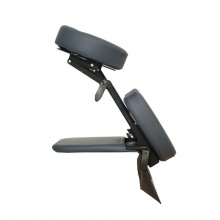 Comfortable mobile massage support for upper body
Ideal for wheel chair users and those with reduced mobility
Attaches to massage table or regular tables for secure use
Folds flat for easy transport and storage, carry bag included
---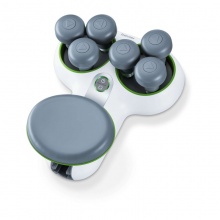 Foot massager designed for problems with Achilles tendon
Ideal for anyone suffering from Achilles tendonitis or painful feet
Featuring six rotating massage heads and two massage speeds
Massage heads can easily be removed for easy cleaning
---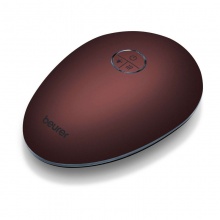 Relaxation aid and breathing trainer to relieve stress
Small and lightweight device can be used anywhere you need to relax
Combines soothing vibrations, breathing exercises, music and heat
Battery powered, with 4-hour charging time
---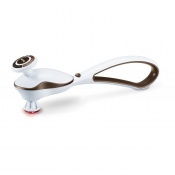 Choice of five massage intensities
Powerful and soothing tapping massage
Ideal for relaxation and regeneration after workout
Comes with four exchangeable massage attachments
---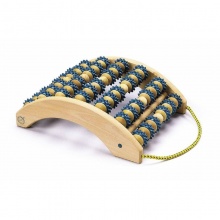 Large wooden massager for both feet
Ideal for drug-free pain relief from foot pain
Boosts blood circulation and releases tight muscle tissue
Design based on traditional Chinese massage rollers
---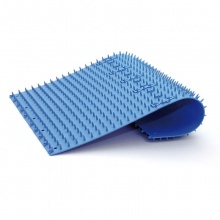 Spiked blue acupressure mat
For relief from pain, muscular tension and more
Stimulates blood circulation to encourage faster recovery
Reduces stress and sleeping problems
---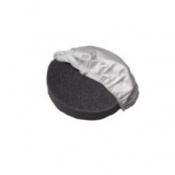 Large Sponge Adaptor for the G5 Fleximatic Massage Therapy Machine
Suitable for effleurage or soft massage
Includes five soft covers for guaranteed hygiene
Additional covers are available separately
---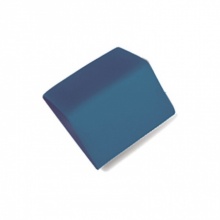 Triangular support pad for massage chair
Ideal for extra support for pregnant or larger patients
Designed specifically for the Sissel Portal Pro Massage Chair
Attaches easily to the chair with a Velcro fastening
---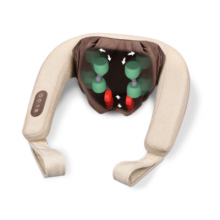 Neck massager designed to simulate feeling of hands
For anyone suffering from neck pain or stiffness
Includes a heating feature for even greater comfort
Easy-to-use design with control buttons on handles
---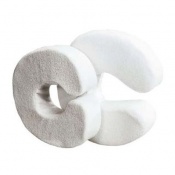 Perfect for massage tables with breathing holes
Designed to put the client at ease and relax
Allows patients to breathe easily during treatment
Soft and comfortable foam to reduce neck tension
---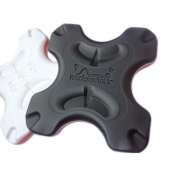 Easy to use neck massager
Alleviates headaches and muscle spasms
Gently stretches the neck
Increases blood flow to help muscle recovery
---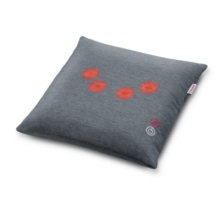 Cushion simulates Shiatsu massage
Ideal for anyone suffering from back pain
Features a heat and light function
Designed to simulate a traditional massage
---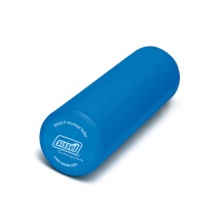 Blue foam massage roller
Ideal for muscular recovery and rehabilitation
De-knots muscles and stretches ligaments
Scientifically proven to increase athletic performance
---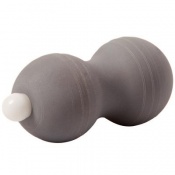 Loosens up tensions and blockades in the spinal area
Anatomically aligned design for comfortable massage
Latex- and phthalate-free for reduced irritation
Also suitable for foot reflex massage
---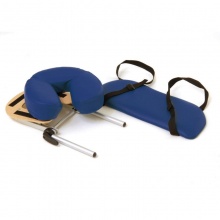 Comfort pack for the Sissel Basic Massage Table
Ideal for boosting the comfort factor of your table
Includes a height adjustable headrest and arm rest
Suitable for other massage tables (see specs in listing)
---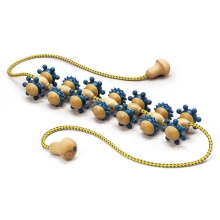 Rope roller with wooden handles and knobs
Ideal for massaging sore backs and shoulders
Seven pairs of alternate knobs for a dynamic massage
Relieves pain by releasing muscular tension
---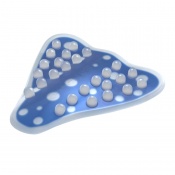 Features massage nodules to relieve discomfort
Excellent as a spare or replacement pad
Designed to massage the lower back
Relieves pain and tension in the area
---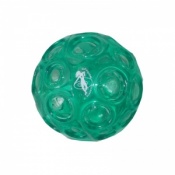 Pair of massage balls which adhere to the Franklin Method

Activates muscle relaxation reflexes

Promotes body awareness and movement

Helps improve posture and strength
---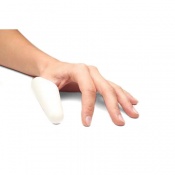 Allows you to massage deeper and work longer
Reduces carpal tunnel syndrome
Alleviates wrist, thumb and joint fatigue and pain
Feels natural and offers manoeuvrability
---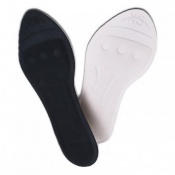 Made with high quality, food-grade glycerin
Naturally relieves pain in the feet and legs
Clinically proven to increase circulation
Massages and cushions your feet
---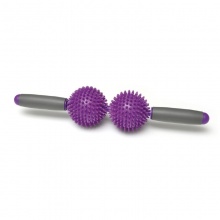 Dual spiky ball handheld massager
Ideal for quick and easy massages
Particularly suitable for massaging the spinal column
Stimulates blood circulation for faster recovery
---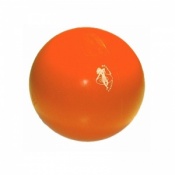 Pair of massage balls which adhere to the Franklin Method

Soft texture for sensitive users

Provides deep muscle penetration

Activates muscle relaxation reflexes
---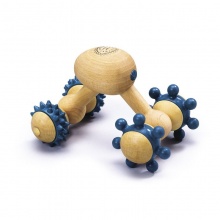 Handheld egg-shaped massager
Ideal for gym-goers, runners and office workers
Different size and shaped knobs for varied massage
Reduces muscular tension and boosts blood circulation
---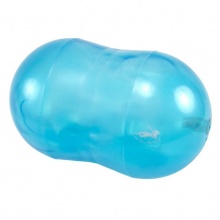 Inflatable peanut-shaped roller
Ideal for Franklin Method-based exercises
Capable of massaging away muscular tension and pain
Provides support across the spine, leg and shoulders
---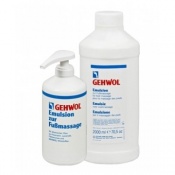 Made with essential oils and GEHWOL active ingredients
Creates a smooth film on your clients' skin for easy massaging
Revitalises and stimulates circulation for your client
Uses cooling menthol to reinvigorate and energise clients
---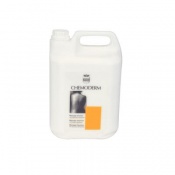 Specifically designed for dry, problem skin
Contains chamomile oil to prevent skin irritation
Uses vitamin E to help reduce the redness in scar tissue
Available in two differently sized bottles (500ml and 5 Litres)
---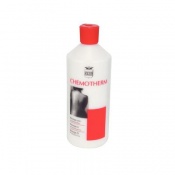 Provides a mild warming effect
Contains menthol and eucalyptus oil
Suitable as a pre-sport rub
Non-irritant to patient and massage therapist
---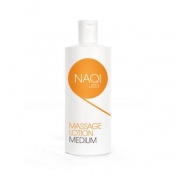 Specifically designed for sensitive skin
Intensively hydrating formula
Free from mineral oil
Easy to rinse off of skin
---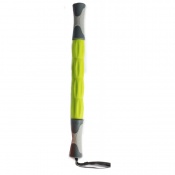 Lightweight self-massage bar
Rotates to penetrate deeper into muscles
Relieves tightness and reduces pain
Increases circulation and warms muscles
---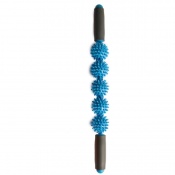 Lightweight and durable self-massage stick
Can be used across the entire body
Rotates to penetrate deeper into muscles
Relieves tightness and reduces pain
---
Kit including a foam roller and toe socks with a reflexology map
Ideal for anyone interested in learning more about foot massage
Helps to teach the user which areas of the foot to target
Great for relieving foot discomfort and improving health
---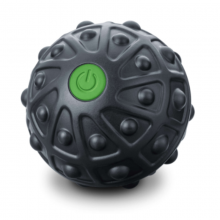 Portable massage ball for back massages
Ideal for tense muscles or fasciae agglutinations
Easy-to-clean soft-touch surface
Can be used sitting, standing or lying down
---
Covers for the Face Savers Massage Cushions
Designed to easily slip on and off the cushions
Made from non-irritant materials for patient comfort
Maintains consistency and professionalism
---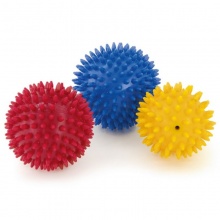 Set of two massage balls
Spikes allow for a probing deep tissue massage
Relieves muscle tension and improves blood circulation
Available in 3 colour-coded sizes
---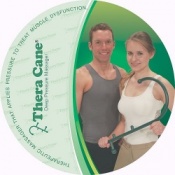 Demonstrates effective uses;
Shows hand placement and movements;
Easy to cue specific section;
Features warm-up stretches.
---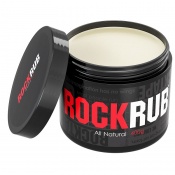 Perfect for massage and Myofascial release
All natural (Beeswax, canola oil and Vitamin E)
Powerful moisturiser, repairs scars and broken skin
Supplied in a 400g tub
---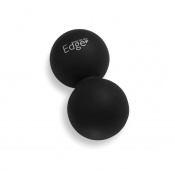 Double massage ball, perfect for massaging your back along the spine
Improves blood circulation and stimulates the nervous system
Excellent for reducing tension and stress
Small and practical, can be used at home or at work
---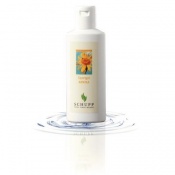 Helps with sports recovery
Uses alcohol based embrocation
Renowned for its healing properties
Comes in a 200ml bottle which you can carry around
---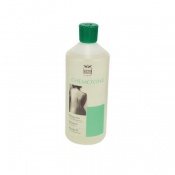 Water washable clear massage oil
Made from pure oil which is easily absorbed by the skin
Leaves your skin feeling supple
Ideal for use on hairy skin
---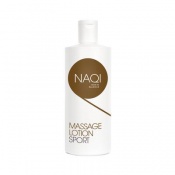 Oil-rich, non-greasy massage lotion for sports
Doesn't contain parabens or formaldehyde releasers
Designed for longer sports massages
Available in 500ml and 5L bottles
---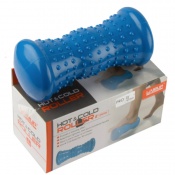 Contoured foot roller with massaging dots
Relieves foot ache and soothes tired feet
Relieves pain of plantar fasciitis and heel spurs
Can be used for hot or cold therapy
---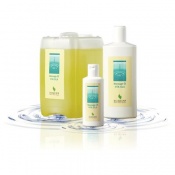 Includes jojoba oil, vitamin A and vitamin E
Gives you silky smooth skin
Gentle fragrance isn't overpowering
Different sized bottles available (200ml, 1 litre and 5 litres)
---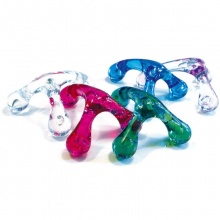 Small and convenient massager
Ideal for relief from muscular tension and pain
Perfect for both a deep and light massage of neck and back
Available in five eye-catching colours
---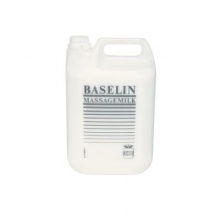 Non-greasy formula for greater user comfort
Developed specifically for oily skin
Suitable for cross fibre tissue work and manipulation
Available in two different sized bottles (500ml and 5 Litres)
---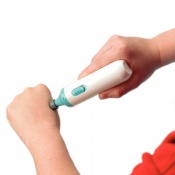 Massager designed to deal with scar tissue
Comes with three head attachments (ball, spot and flat disc)
Vibrates at approximately 5,500 cycles per minute
Includes batteries for quick use straight out the box
---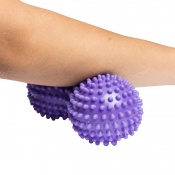 Contoured massage tool for body and feet
Eases muscle tension and reduces pain
Stimulates circulation and promotes healing
Compact and portable for use on the go
---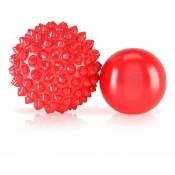 Perform self-myofascial release with pinpoint accuracy
3.5" textured ball and 2.5" smooth ball give two unique tools to break through tissue
Can be performed and where and everywhere
Instructions and detailed Movement Manifesto included
---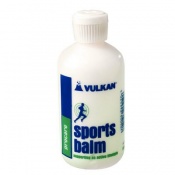 Prepares your muscles for exercise
Ideal for warming pain relief
More economical than traditional heat rubs in tubes
Available in a 560ml bottle
---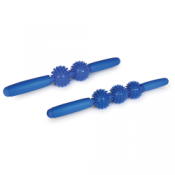 Highly effective in the treatment of muscle pain.
Can help relieve stress and stiffness.
Helps stimulate blood circulation.
Can also be used for reflexology.
---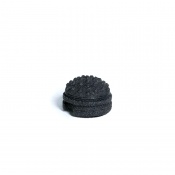 The BlackRoll Twister for targeted stimulation of deeper-lying fascia
Suitable for professional therapeutic and self-myofascial therapy
Environmentally friendly, 100% recyclable, free of propellant and any chemicals
Water resistant, easy to clean and completely odourless
---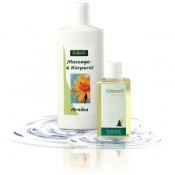 Contains arnica extract
Relaxes muscles and joints
Includes high quality plant oils for skin function care
Available in two different sizes (200ml and 1 litre)
---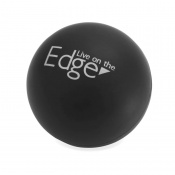 Lacrosse style massage ball for self-myofascial release
Suitable for trigger point work, deep tissue release, coordination, mobilisation and reflexology
Excellent reducing soreness after workouts
Small and practical, can be used at home or at work
---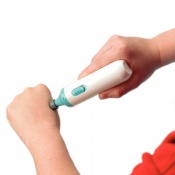 Replacement Heads for the Scar Management Mini Massager
Includes three head options for added choice
Can be washed easily to ensure hygiene
Helps remodel scar tissue
---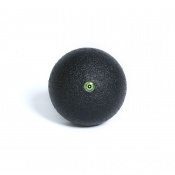 Massage ball for massaging deep muscles
Available in two sizes for small and large tension spots
Water resistant, easy to clean and completely odourless
Suitable for any part of the body
---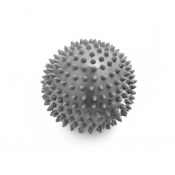 Spiky massage ball for a therapeutic effect
Improves blood circulation and releases tight muscles
Relaxing and stimulatory effect
Three available sizes: 7cm, 9cm and 10cm
---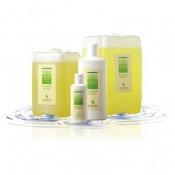 Doesn't use any perfumed oils
Oil-rich lotion
Developed for extended massages (e.g. sports massages)
Particularly suitable for hairy skin
---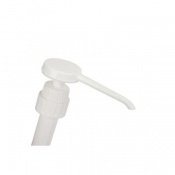 Controls the amount of massage oil which comes out of the bottle
Speeds up the process of pouring out the oil
Easy to use
Available in two different sizes
---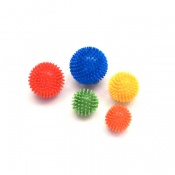 Spiky massage balls to relieve tension
Stimulates blood circulation
Uses latex-free materials for reduced irritation
Available in 5 different colours and sizes
---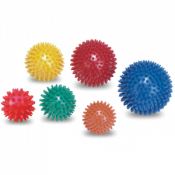 Great for Plantar Fasciitis.
Stimulates blood circulation.
Used to massage any part of the body.
Relieves tension.
---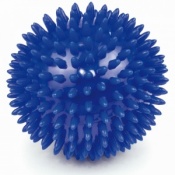 Massage ball designed to boost circulation
Suitable for any part of your body
Made of durable plastic
Great for releiving tension
---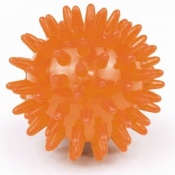 Massage ball designed to boost circulation
Suitable for any part of your body
Made from durable plastic
Great for relieving tension
---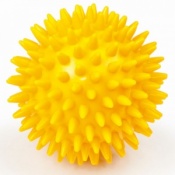 Massage ball designed to boost circulation
Suitable for any part of your body
Made of durable plastic
Great for releiving tension