Lumie Range
The Lumie Range is an assortment of Light Therapy lamps, Light Boxes and wake up sunrise lights.
Bright light is proven to be an effective treatment for SAD and using the Lumie Range lights every day over the autumn and winter will make a big difference to symptoms such as tiredness, over eating and a lack of energy and motivation.

The bright lights used in the Lumie Range light therapy are extremely safe and there are no indications that light boxes or light visors cause any damage to the eye. They produce only a tiny amount of UV (ultraviolet) light - much less than normal daylight - so if you are worried about your skin or have been told to avoid UV, this won't be a problem.

If you suffer from either SAD (Seasonal Affective Disorder) or winter blues symptoms you will probably start to notice the difference around September and may not feel like your normal self until April. With one of the great lamps or light boxes from the Lumie Range such as the Lumie Brightspark SAD Therapy Light Box you could feel alot better from day to day.
If you have trouble waking up or have ever changing sleep patterns as most people do these days a Sunrise style alarm clock such as the Lumie Bodyclock Active 250 from the Lumie Range can allow you to wake naturally as if the sun was rising and feel more awake and rested during the day.

This sunrise effect is a natural cue for your body to reduce the production of sleep hormones (e.g. melatonin) and gradually increase the levels of those that help you get up and go (e.g. cortisol).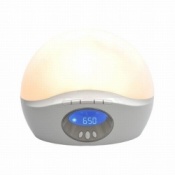 Various sunrise and sunset modes;

Choice of 6 wake up sounds;

Snooze function;

Effective SAD therapy light.
---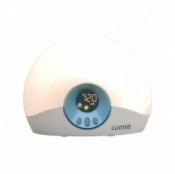 ---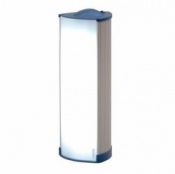 Stylish desk top design Light Box;

10,000 lux at 20cm;

3 year warranty;

Proven SAD therapy treatment.
---