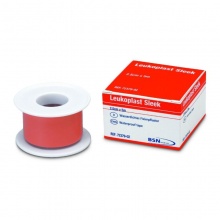 High adhesive strength for reliable use
Waterproof fixation for increased longevity
Slight stretch to mould to body contours
Non-sterile bandages for versatile use
---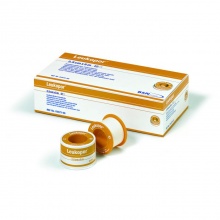 Adhesive medical tape;

Gentle on sensitive skin;

Ideal for long-term dressing;

Used widely throughout the NHS.
---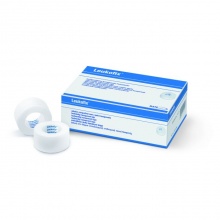 ---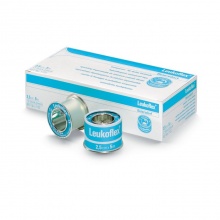 Impermeable dressing fixation;

Allows patient to shower and even swim;

Compatible with hydrotherapy;

Widely used by the NHS.
---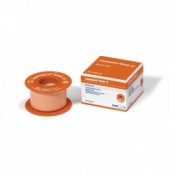 High adhesive strength for reliable use
Waterproof fixation for greater longevity
Slight stretch to mould to body contours
Latex free for reduced skin irritation
---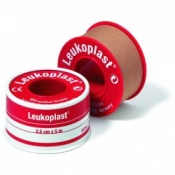 Quality universal fabric tape;

Dressing and bandage fixation;

4 styles: Waterproof, Hospital, Tan and Classic;

Widely used by NHS.
---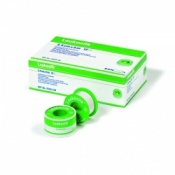 Adhesive medical tape;

Smooth on sensitive skin;

Versatile - easy tear and good to write on;

Comes in multipacks.
---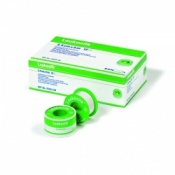 Adhesive medical tape
Smooth on sensitive skin
Easy to tear and write on
Gentle and skin-friendly adhesive
---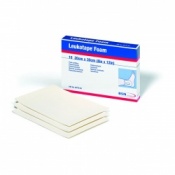 Cushioning support and protection;

Used in conjunction with professionsal tapping and bandaging techniques;

Provides uniform pressure around bony prominences;

Sold in packs of 10.
---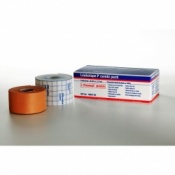 High strength rigid tape;

Versatile support;

Hand-tearable and breathable material;

Available in Combi-pack with protective underwrap.
---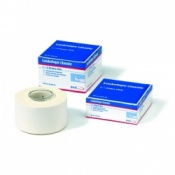 Powerful zinc oxide adhesion;

Excellent support of joints;

Breathable but water-proof;

Hand-teareable 100% cotton.
---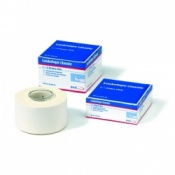 Powerful zinc oxide adhesion
Excellent support and stabilisation of joints
Breathable, yet waterproof
Price is per individual roll