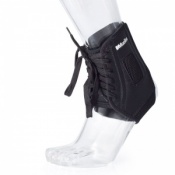 High cut front designed for football boots
Plastic stays support both sides of ankle
Easy to use lace up front
Low profile base provides more feel and movement
---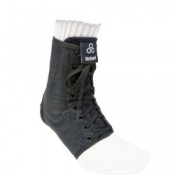 Maximum protection level;

Sewn in arch;

Spring steel stays for added support;

Innovative lightweight design.
---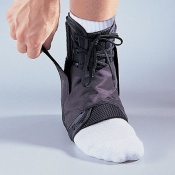 Provides optimal support around the ankle joint
Features non-stretch figure-eight straps to lock the heel in place
Ideal for those who require stability during exercise
Lace-up design allows for a snug and comfortable fit
---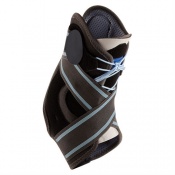 Additional straps and metallic splint provide stabilisation
Low profile allows brace to be worn in any type of shoe
Traditional lacing system ensures precise tightening
Premium Ankle Brace offers a high level of support
---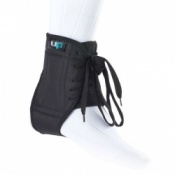 Allows support without restriction;
Prevents inversion or eversion;

For sprained or weak ankles;
Tailored foot for perfect fit.
---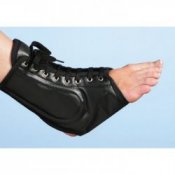 Strong padded support;

Medial/lateral stability;

Universal left/right application;

Available in four sizes.
---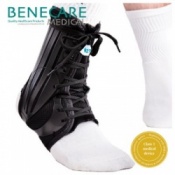 Lightweight ankle brace;
Plastic exoskeleton;
Breathable fabric;
Perfect for sports.
---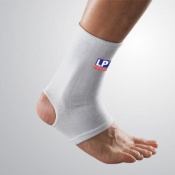 Provides support and compression to the ankle joint
Helps to prevent and treat stress injuries
Open toe and heel design allows for movement
Fits comfortably in most types of footwear
---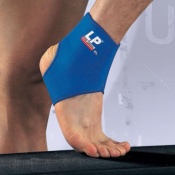 Provides support and compression to the ankle joint
Helps to reduce swelling and stiffness after injury
Open toe and heel design allows for movement
Fits comfortably in most casual and athletic shoes
---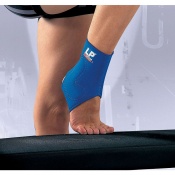 Provides support and compression to the ankle joint
Helps to reduce swelling and oedema after injury
Anatomically oriented fit encourages good joint control
Massaging effect helps to improve blood circulation
---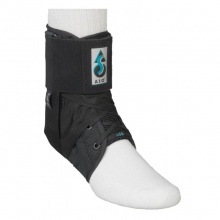 Breathable ankle support suitable for sports
Provides ankle stability to prevent ankle injury
Lace enclosure provides support and allows easy application
Suitable for either the left or the right foot
---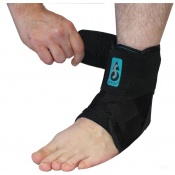 Low-profile design fits easily into most shoe styles
Speed lace closure for faster and easier application
Stirrup straps stabilise hindfoot
Figure of eight stabilising straps to protect and support ankle ligaments
---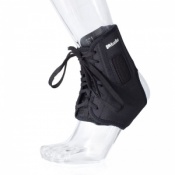 Patented ATF 2 ankle straps with self adjusting support
Helps to support weakened or sprained ankles
Extra support around the ankle to prevent ankle roll
Fastening laces to adjust to personal comfort
---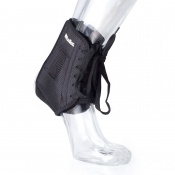 Narrow profile enables greater movement
Supports weak or injured ankles during practice
Plastic stays support both sides of the ankle
Mesh arch support provides breathability and comfort
---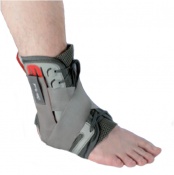 For a range of ankle problems

Exoskeletal reinforcement

Limits eversion and inversion

Does not limit dorsal flexion
---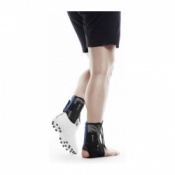 Textile ankle support

Breathable, lightweight and durable

Stabilises ankle

Ideal for post-operative or post-injury use
---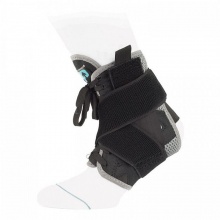 Breathable ankle brace
Provides incredibly high level of support
Comfortable to wear
Ideal for sprained or weak ankles
---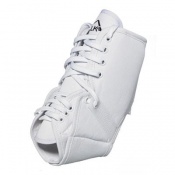 Ankle brace for wearing over the sock to provide stability around the ankle
Ideal for intensive sports such as tennis, basketball, football, and netball
Includes stays that can be moulded with heat for maximum comfort
Available in a choice of sizes to ensure the best possible fit