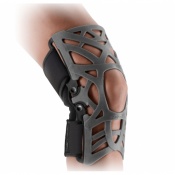 Stabilises the knee and encourages correct patella tracking
Allows you to continue performing the activities you enjoy
Absorbs shock and shifts weight away from the area
Designed for those suffering from general knee pain
---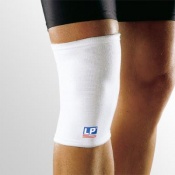 Provides support to injured and unstable knees
Reduces the pain resulting from a minor injury
Made of surgical-quality elastic for compression
Allows user to continue athletic activity during recovery
---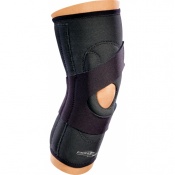 Provides additional lateral-to-medial support
Crafted with a J-shaped buttress for stability
Designed with cool and breathable Drytex
Stabilises the patella to reduce irritation
---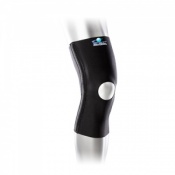 Supportive compression knee support
Thin and light against the skin
Optional straps for secure fit and wear
Universal for left or right leg wear
---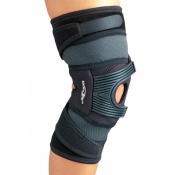 Dynamically pulls the patella during extension
Available with hinges for additional support
Breathable materials makes the brace light
Helps to reduce anterior pain during use
---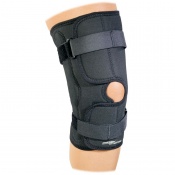 Features removable hinges and uprights for tailored support
Constructed from Drytex as an alternative to neoprene
Provides mild medial and lateral support to the knee
Low-profile construction for improved comfort
---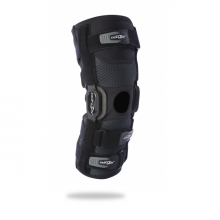 Features moulded strap tabs for easy adjustment
Designed for ACL, MCL and LCL instabilities
Allows you to get back on your feet quickly
Offers an exceptional fit for your comfort
---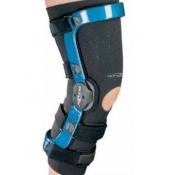 Suitable for use with a range of Donjoy Knee Braces
Improves your confidence to help you return to sports
Prevents your support from digging into your skin
Made from neoprene to prevent allergic reactions
---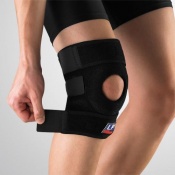 Provides comfortable compression to the knee joint
Retains body heat to help with arthritis and stiffness
Open patella design prevents abnormal patellar tracking
Stretch fabric ensures comfort and easy application
---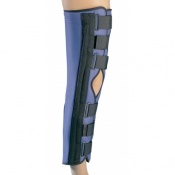 Ideal for immobilising your knee joint following an injury or operation
Designed with three double-bend posterior stays for immobilisation
Made with a comfortable but sturdy foam and mesh construction
Features alternating web straps and loop lock contact closure
---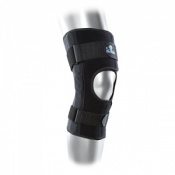 Knee support for mild sprains, instability and knee pain
Bi-centric hinges to contour to the leg
Supports the knee where you need it most
Soft and comfortable against the skin
---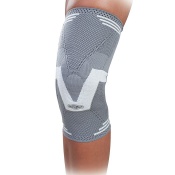 Free from latex to prevent allergic reactions
Provides stabilisation to reduce discomfort
Available with an open or closed patella
Suitable for acute injuries to the knee
---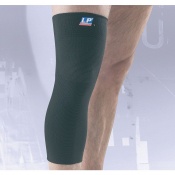 Provides support and compression to the knee and shin
Suitable for use during the recovery of knee injuries
Helps to relieve pain in the knee associated with arthritis
Designed to conform to the contours of the knee and shin
---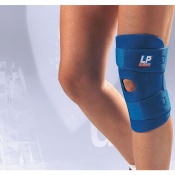 Provides compression for weak or injured knees
Open patella design helps to relieve kneecap pressure
Velcro straps allow for an easily adjustable fit
Made from neoprene for heat retention and comfort
---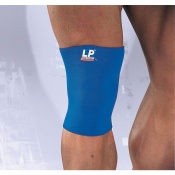 Relieves pain with comfortable compression
Made with stretchy closed-cell neoprene
Perfect for weak or overstressed knees
Suitable for post-operative knee problems
---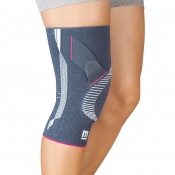 Provides superb stability and compression
Massaging affect of the fabric and silicone insert improves circulation
Features a patella tension strap for extra lateral support
Suitable for patellofemoral pain syndrome
---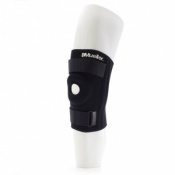 Universal kneecap buttress protects and stabilises the Patella;

Adjustable straps offer controlled compression;

Steel springs on both sides of knee providing firm support;

Smooth seams and trimmed edges to prevent chaffing.
---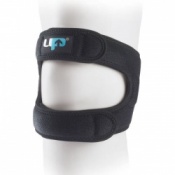 Three way compression;
Relieves chronic knee pain;
Lightweight design;
Adjustable fit.
---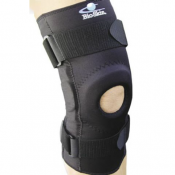 Knee support for mild sprains, instability and knee pain
Bi-centric hinges to contour to the leg
Supports the knee where you need it most
Soft and comfortable against the skin
---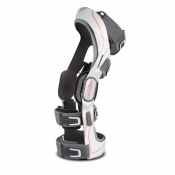 Perfect if you want to return to sporting activities
Designed with a lightweight aluminium frame
Significantly reduces strains on the ACL
Stabilises your knee to prevent injuries
---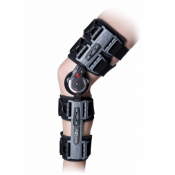 Contoured design provides you with a high level of support
Provides immobilisation and protects your range of motion
Extremely light so you remain comfortable throughout use
Features aluminium hinges to stabilise the knee
---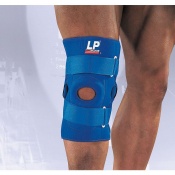 Provides support and stability to the knee
Includes metal hinges for robust stability
Two hook-and-loop straps allow full adjustment
A neoprene circle pad protects the patella
---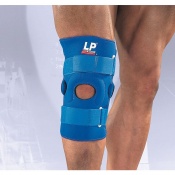 Stabilises the patella and provides protective cushioning
Includes two medial and lateral metal hinges for support
Front opening relieves pressure on the patella
Suitable for treatment of post-operative ligament tears
---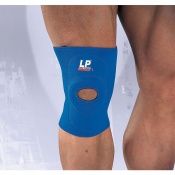 Relieves pain with comfortable compression
Includes reinforced patella stabiliser
Prevents unwanted kneecap movement
Includes an oval pad for extra protection
---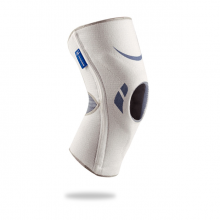 Lateral silicone anti-slip system for improved hold
Flexible lateral reinforcements increase support
Provides proprioceptive simulation and support
Soft knitted patella femoral knee brace
---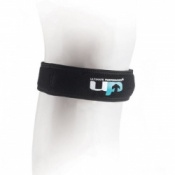 Relieves patella tendon pain;
Targeted pressure;
Promotes healing;
Adjustable fit.
---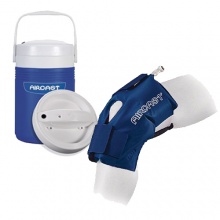 Cooler provides up to eight hours of cryotherapy
Helps to minimise swelling and reduce pain
Includes a Knee Cryo Cuff and IC Cooler
Ideal for home or professional use
---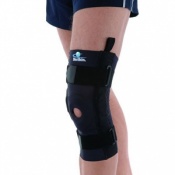 Low profile knee support
Soft against skin for comfortable all-day wear
Universal for left or right leg wear
Donut buttresses for effective patella stabilisation
---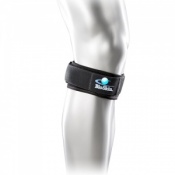 Ultra low-profile support
Micro-fleece lined for total comfort
Easily fits under clothing
Fits comfortably over the patella tendon
---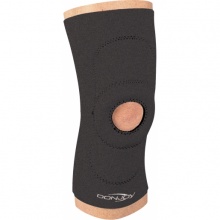 Adjustable knee sleeve to protect and support the patella
Ideal for users who require additional patella stability
Made from durable Drytex fabric for those with neoprene allergies
Breathable fabric improves airflow in the area to facilitate healing
---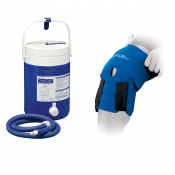 Provides a combination of cold therapy and compression
Helps to reduce pain and swelling following an injury
Specifically designed to wrap around the knee
Allows you to walk around with the wrap on
---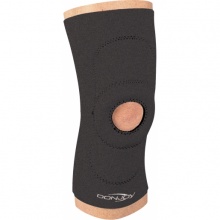 Excellent alternative to neoprene-based supports
Features a trimmable, full-circumference donut
Made from breathable fabric to improve airflow
Durable, lightweight design for added comfort
---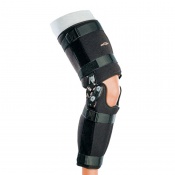 Ideal for a wide range of knee injuries and conditions
Simple one-piece design improves client compliance
Offers complete range of motion control for comfort
Brace is sized and ready to fit for easy application
---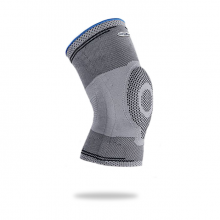 Ideal for swelling, instability and discomfort
Suitable for post-operative and injury use
Compresses and supports the kneecap
Slip-on design for easy application
---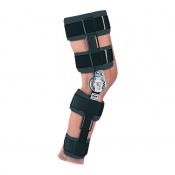 Immobilises and controls your range of motion
Ideal for ACL, PCL, MCL and LCL surgeries
Buckles allow for fast and easy strapping
Keeps you cool even in warmer climates
---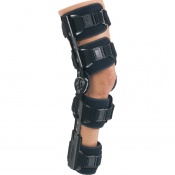 Cool and breathable brace for added comfort
Adjustable length and angle for most protocols
Allows full control of your range of motion
Ideal for post-surgical immobilisation
---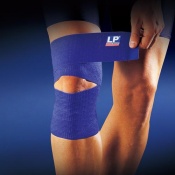 Aids prevention, treatment and rehabilitation of injuries
Suitable for treatment of the calf, hamstring, knee or thigh
Consists of strong, non-tear cohesive fabric
Easy to re-apply in concentric overlapping layers
---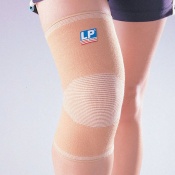 Provides support and compression to weak or injured knees
Emits far infrared rays that provide heat deep below the skin
Helps to improve blood circulation and encourages healing
Therapeutic effect continues up to 20 minutes after removal
---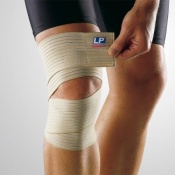 Provides long-lasting, heavy-duty support to the knee
Made with extra-strength elastic and transverse nylon
Supplies controlled compression to injured knees
Suitable for both athletic and everyday use
---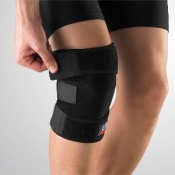 Provides firm support and compression to the knee
Suitable for post-operative recovery, strains, sprains and more
Made with innovative Coolprene material for dry, cool comfort
Features a hook and loop closure for easy application and secure fit
---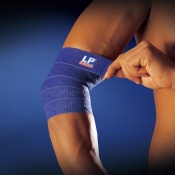 Provides comfortable compression to promote healing
Suitable for treatment of the hand, elbow or patella
Can be used for both athletic activity and everyday use
Non-tear cohesive fabric can be applied in overlapping layers
---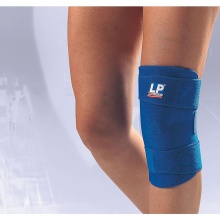 Provides firm support and compression to the knee
Suitable for strains, sprains, arthritis or tendonitis
Retains heat and increases blood circulation
Made with comfortable and stretchy neoprene
---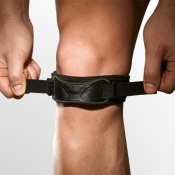 Relieves pain with comfortable compression
Made with stretchy closed-cell neoprene
Reduces contraction of the quadriceps
Helps to alleviate mechanical stress
---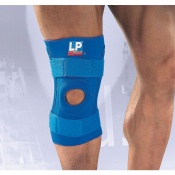 Enhances knee stability and comfort
Provides even compression to the knee
Suitable for injured and recovering knees
Includes two Velcro straps for support customisation
---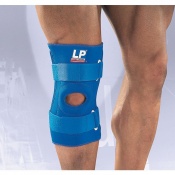 Enhances knee stability and comfort
Provides even compression to the knee
Suitable for injured and recovering knees
Includes two straps for personalised adjustment
---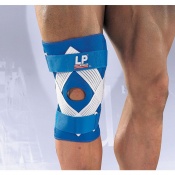 Provides compression to the patella tendon
Relieves pain and inflammation of the tibial tubercle
Suitable for the relief of tendonitis and arthritis
Open patella design relieves pressure and provides support
---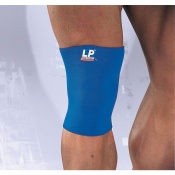 Relieves pain with comfortable compression
Made with stretchy closed-cell neoprene
Features a knee pad for extra protection
Suitable for post-operative knee problems
---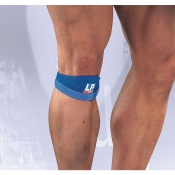 Relieves pain with uniform compression to the knee
Applies pressure on the tendon below the kneecap
Ideal for injured, weak or overstretched knees
Hook-and-loop design allows for easy adjustment
---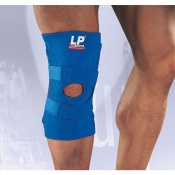 Recommended for patella stabilisation after injury
Helps to relieve pain associated with tendonitis
Provides enhances medial compression on the knee
Open patella design relieves pressure on patella
---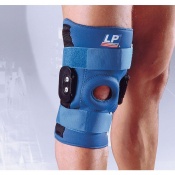 Provides support and stability to the knee
Includes polycentric hinges to control movement
Pin stops provide adjustable flexion and extension
Hook-and-loop straps allow for a customised fit
---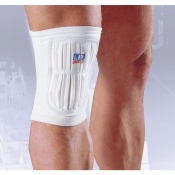 Relieves pain with comfortable compression
Made with stretchy closed-cell neoprene
Features a knee pad for extra protection
Suitable for post-operative knee problems
---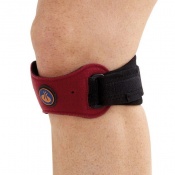 Anatomically designed for comfortable fit
Adjustable design for ease of application
Promotes restorative pressure to aid recovery
Suitable for patella tendonitis, patella pain and more
---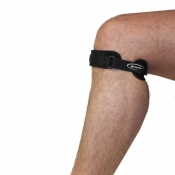 Contoured silicone pad reduces pressure at patella tendon site
Redistributes tension inside the tendon
Relieves pain and helps prevent further injury
Allows user to continue with activities that had previously been painful
---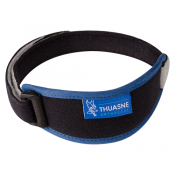 Patella bandage relieves pressure on patella tendon
Supports the kneecap with its anatomical shape
Supplied in a universal size to fit most knees
Applies local pressure over patella tendon
---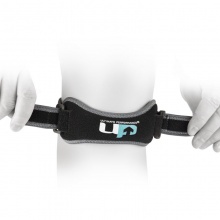 Incredibly comfortable patella strap
Suitable for walking and running
Great for competition, traning or all-day use
Ideal for patella tendonitis and Osgood-Schlatter's disease