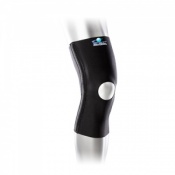 Supportive compression knee support
Thin and light against the skin
Optional straps for secure fit and wear
Universal for left or right leg wear
---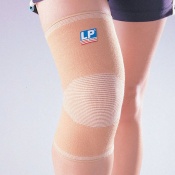 Provides support and compression to weak or injured knees
Emits far infrared rays that provide heat deep below the skin
Helps to improve blood circulation and encourages healing
Therapeutic effect continues up to 20 minutes after removal
---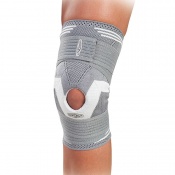 Provides support and compression following an injury
Features an additional elastic strap for additional compression
Made with breathable biocompatible yarn to prevent reactions
Hinge-free design for improved comfort
---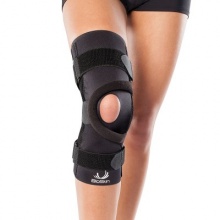 Low profile knee support to provide comfortable stability
Ideal for patellar maltracking or patellar tracking disorder
Soft against skin for comfortable all-day wear and support
Low-profile pull-on knee support for ease of application
---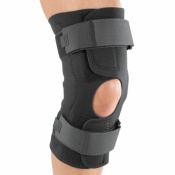 Removable dual axis polycentric hinges support the area
Wraparound knee brace and strap tabs is easy to apply
Designed with an open popliteal for added comfort
Supports the kneecap to prevent further discomfort
---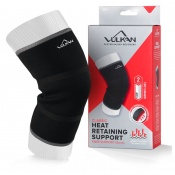 Provides light compression, support and therapeutic heat retention
Helps to relieve symptoms of strains, sprains, arthritis and muscle pain
Neoprene offers the benefits of heat retention combined with breathability
Available in two thicknesses and five different sizes
---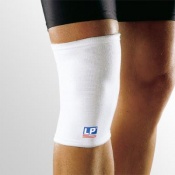 Provides support to injured and unstable knees
Reduces the pain resulting from a minor injury
Made of surgical-quality elastic for compression
Allows user to continue athletic activity during recovery
---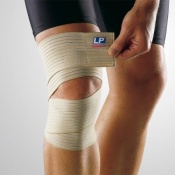 Provides long-lasting, heavy-duty support to the knee
Made with extra-strength elastic and transverse nylon
Supplies controlled compression to injured knees
Suitable for both athletic and everyday use
---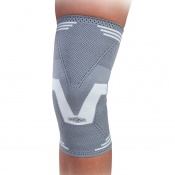 Fits the left and right knee for added versatility
Ideal for sporting activities and everyday use
Compresses the area to reduce swelling
Knee support for a range of indications
---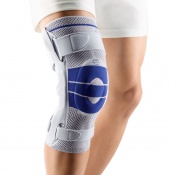 Superb stabilising knee support with adjustable hinges
Suitable for arthritis & osteoarthritis, instability, meniscus injuries and more
Prevents the knee from painful movements and accelerates healing
Available in a choice of six sizes and three colours
---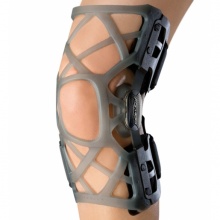 Helps you become accustomed to wearing a knee brace
Discreet solution for relieving knee osteoarthritis pain
Features a malleable upright to offload pressure
Allows you to remain active throughout use
---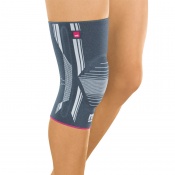 Provides superb stability and compression
Massaging affect of the fabric and silicon insert improves circulation
Suitable for osteoarthritis and arthritis of the knee
Suitable for patellofemoral pain syndrome
---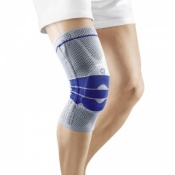 Ideal support for weak, swollen or painful knees
Unloads and supports the knee, giving you more confidence
Suitable for arthritis, post-traumatic and post-operative use
Integrated massage pad helps reduce swelling quickly
---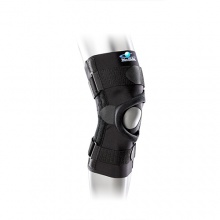 Low profile front closure knee support
Soft against skin for comfortable all-day wear
Lightweight and easy to apply
Strapping system for secure fit
---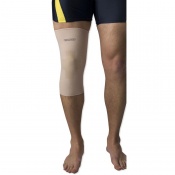 Moisture-absorbing soft feel elastic provides compression
Improves blood circulation to enhance metabolism and accelerate recovery
Soft comfort zone at the back reduces pressure and prevents constriction
Available in four different sizes
---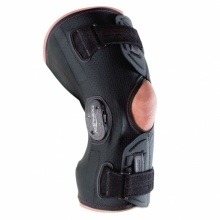 Ideal for tackling Osteoarthritis (OA) pain
Best used for light active activities such as walking, golf or hiking
Uses innovative technology to deliver off-loading and compression
Discreet cuffs increases user comfort and confidence
---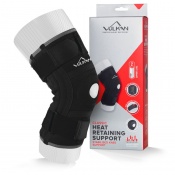 Provides the highest level support to relieve knee pain and discomfort
Supports the patella with adjustable tension straps for added compression
Neoprene that combines therapeutic heat retention and breathability
Available in four sizes, from Small to Extra Large
---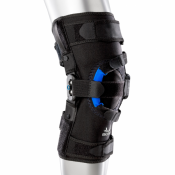 Low profile pull-on knee support
Soft against skin for comfortable all-day wear
Lightweight and easy to apply
Strapping system for secure fit
---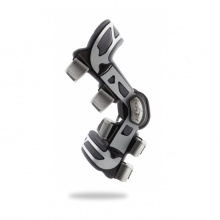 Lightweight unloader knee brace for relief of pain
Ideal for mild to moderate knee osteoarthritis (OA)
Comfortable fit to help you stay active and move freely
Offloads pressure to help the user avoid surgery
---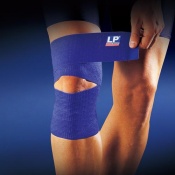 Aids prevention, treatment and rehabilitation of injuries
Suitable for treatment of the calf, hamstring, knee or thigh
Consists of strong, non-tear cohesive fabric
Easy to re-apply in concentric overlapping layers
---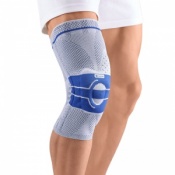 Lightweight, comfortable knee brace
Provides compression massage on every movement
Anatomical, breathable design for comfort in use
Ideal for active senior citizens
---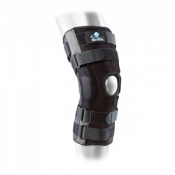 Low profile knee support
Soft against skin for comfortable all-day wear
Lightweight and easy to apply
Strapping system for secure fit
---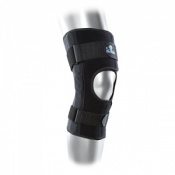 Knee support for mild sprains, instability and knee pain
Bi-centric hinges to contour to the leg
Supports the knee where you need it most
Soft and comfortable against the skin
---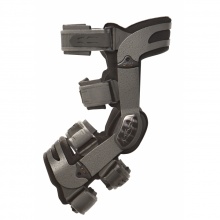 Unloader OA knee brace to provide knee stability
Ideal for treatment of unicompartmental osteoarthritis
Tough knee brace suited to more active users
Contours to the leg to reduce migration and improve comfort
---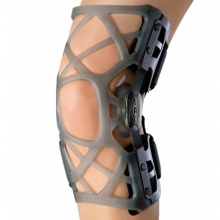 Discreet solution for relieving right medial and left lateral pain
Helps you become accustomed to wearing a knee brace
Features a malleable upright to offload pressure
Allows you to remain active throughout use
---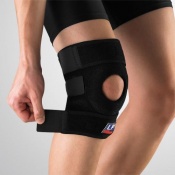 Provides comfortable compression to the knee joint
Retains body heat to help with arthritis and stiffness
Open patella design prevents abnormal patellar tracking
Stretch fabric ensures comfort and easy application
---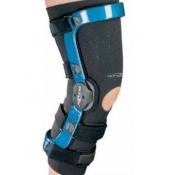 Suitable for use with a range of Donjoy Knee Braces
Improves your confidence to help you return to sports
Prevents your support from digging into your skin
Made from neoprene to prevent allergic reactions
---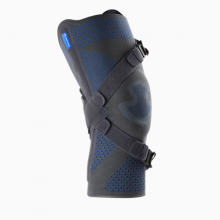 Unique off-loading action is effective on heel strike
Available for both medial or lateral osteoarthritis
Rigid adjustable hinge on the affected side
Invisible Knee Brace under most clothes
---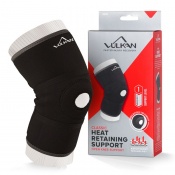 Provides light compression, support and therapeutic heat
Helps to relieve symptoms of sprains, strains, arthritis and muscle pain
Designed with neoprene to provide therapeutic benefits of heat retention
Available in a range of five sizes, from Extra Small to Extra Large
---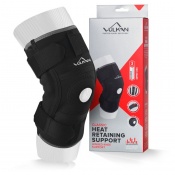 Relieves symptoms of strains, sprains, arthritis and repetitive stress injuries
Made of neoprene for combined heat retention and breathability
Spiral stays and adjustable compression strap provide extra stability
Available in four sizes, from Small to Extra Large
---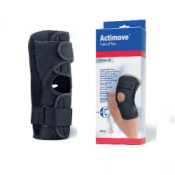 Slim line, wrap around design;
Reassuringly safe knee support;
Breathable neoprene-free fabric;
Effective compression and pain relief.
---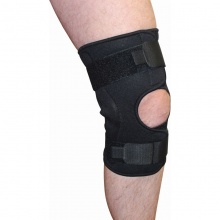 Easy front-opening wraparound design
Four way stretch breathable neoprene laminate for excellent ventilation
Removable polycentric hinge with hyperextension stop
Available in 30cm or 40cm length
---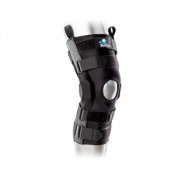 Low profile pull-on knee support
Soft against skin for comfortable all-day wear
Lightweight and easy to apply
Strapping system for secure fit
---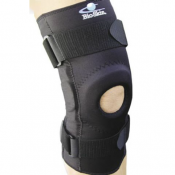 Knee support for mild sprains, instability and knee pain
Bi-centric hinges to contour to the leg
Supports the knee where you need it most
Soft and comfortable against the skin
---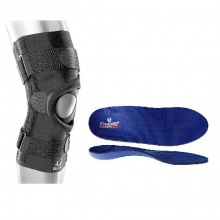 Knee support and orthotic insoles packaged together at a reduce price
Ideal for patellar maltracking or patellar tracking disorder
Q Brace is soft against skin for comfortable all-day wear and support
Insoles help to correctly align the feet to reduce knee pain
---
Low profile knee support with front closure
Soft against skin for comfortable all-day wear
Lightweight and easy to apply
Strapping system for secure fit
---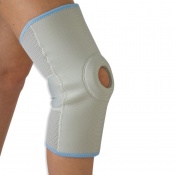 Helps to reduce swelling and alleviate strains
Neoprene material gives even compression and warmth around the knee
Tubular patella donut offers stabilisation and control to patella movement
Available with open or closed patella
---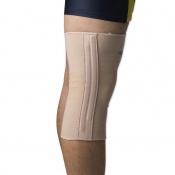 Contoured pull-on closed knee support
Two medial and lateral stays to provide additional support and stabilisation
Moisture-absorbing soft feel elastic provides compression
Soft comfort zone at the back reduces pressure and prevents constriction
---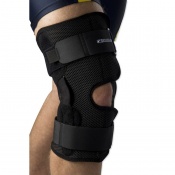 Breathable Coolmesh fabric wicks moisture away for patient comfort
Simple touch-and-close anterior fastening
Full circumference above and below knee straps for an improved fit
Provides medial/lateral stability, compression and therapeutic warmth
---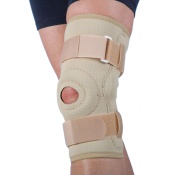 Suitable for a range of knee conditions;

Two metal (removable) hinges;

Coolmax/Airprene;

Available in four size options.
---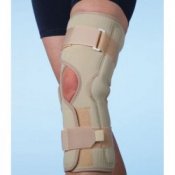 ---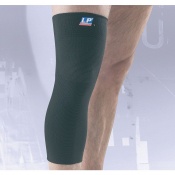 Provides support and compression to the knee and shin
Suitable for use during the recovery of knee injuries
Helps to relieve pain in the knee associated with arthritis
Designed to conform to the contours of the knee and shin
---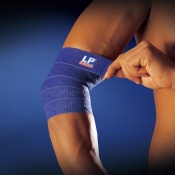 Provides comfortable compression to promote healing
Suitable for treatment of the hand, elbow or patella
Can be used for both athletic activity and everyday use
Non-tear cohesive fabric can be applied in overlapping layers
---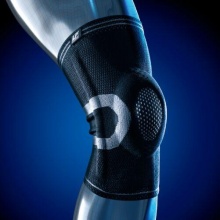 Provides the ultimate in support with 3D knitting
Preserves energy for more explosive movement
Supports both side of knee for robust patella stability
Made of durable and breathable materials for comfort
---
Provides superb stability and compression
Massaging affect of the fabric and silicon insert improves circulation
Suitable for osteoarthritis and arthritis of the knee
Suitable for patellofemoral pain syndrome
---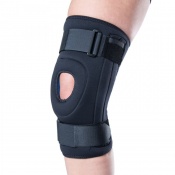 Designed to manage conditions pertaining to the patella region of the knee
Can also be used for mild sprains by offering compression
Accordion moulding in the popliteal area that eliminated bunching
Available in five sizes, from Small to XX-Large
---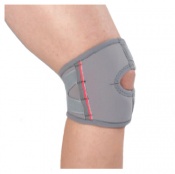 Keeps patella in the correct position

Prevents patella from luxation

Supports sensory motor control

For Patellafemoral pain syndrome
---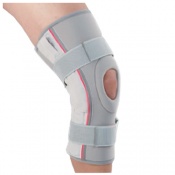 Supports patella tracking

Stops full range of motion

Suitable for contact sport

For a variety of knee problems
---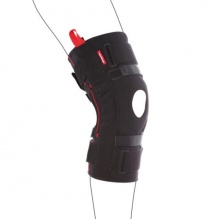 Stabilising knee brace for knee instability
Suitable for when flexion and extension has to be limited
Helps to alleviate pain and improve function of the knee
Interior soft design ideal for wearing over extended periods
---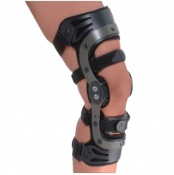 3 x award-winning Ottobock knee brace

Covers ACL, PCL, MCL, and LCL njuries

Lightweight, flexible, and adaptable

Suitable for pre- and post-operation
---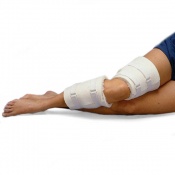 Progressive soft splint to increase range of motion in the elbow or knee
Ideal for mild to moderate spasticity following a cerebrovascular accident
Also for contractures caused by arthritis, dementia, Parkinson's disease, and osteoporosis
Soft foam sherpa splint base decreases the risk of skin breakdown
---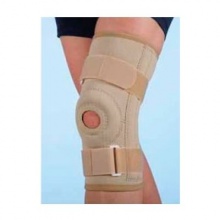 Open-knee support with medial and lateral flexible spiral stays
Suitable for acute and chronic conditions
Made from breathable and moisture-wicking fabrics
Universal design fits either the Left or Right knee
---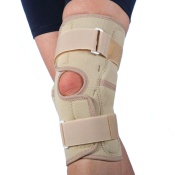 Front opening design;

Metal side hinges;

Coolmax/Airprene;

Available in four sizes.
---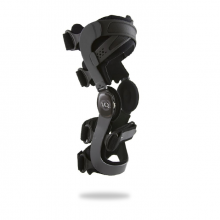 Q-hinges provide varus/valgus angle adjustment to optimise pain relief
Corrects for either medial or lateral compartment osteoarthritis
Low profile, adjustable active thigh cuff for ultimate suspension and protection
Anterior tibial cuff curved to comfortably provide stability to the knee
---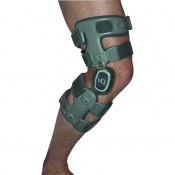 Lightweight, low-profile, single upright OA brace
Easy to use push-button buckle system
Laterally applied frame corrects for either medial or lateral compartment osteoarthritis
Available with a heavy duty Q-hinge for patients over 300 lbs
---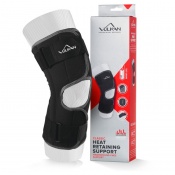 Provides adjustable levels of compression, support and heat retention
Helps to relieve symptoms of arthritis, sprains, strains and muscle pain
Combines therapeutic benefits of heat retention and breathability
Available in two sizes: Small/Medium and Large/Extra Large