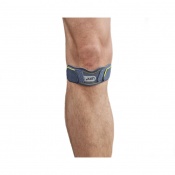 Applies pressure to the knee tendon and supports the kneecap
Reduces pain around the kneecap with intermittent tendon pressure
Suitable for a wide range of conditions and ailments
Available in one size for added convenience
---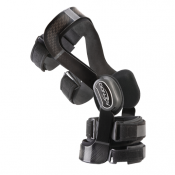 Uses four-points-of-leverage technology for support
Ideal for active patients, leisure sports or daily living
Mouldable frame provides a custom fit for comfort
Low profile and lightweight for prolonged use
---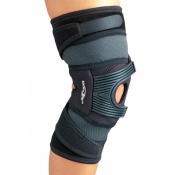 Dynamically pulls the patella during extension
Available with hinges for additional support
Breathable materials makes the brace light
Helps to reduce anterior pain during use
---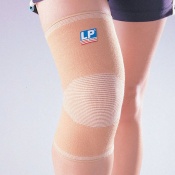 Provides support and compression to weak or injured knees
Emits far infrared rays that provide heat deep below the skin
Helps to improve blood circulation and encourages healing
Therapeutic effect continues up to 20 minutes after removal
---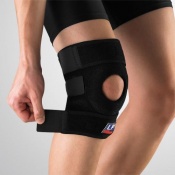 Provides comfortable compression to the knee joint
Retains body heat to help with arthritis and stiffness
Open patella design prevents abnormal patellar tracking
Stretch fabric ensures comfort and easy application
---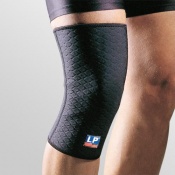 Comfortable and firm pressure reduces strain
Supportive design great for runners and footballers
Stretch fabric for comfortable wear and easy donning
Innovative Coolprene provides dynamic protection
---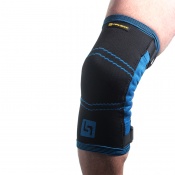 A wearable knee support trainer to strengthen muscles around the knee joint
Advansa ThermoCool material keeps you warm when cold and cool when hot
High compression sleeve for exercise support and quickened recovery
Springs at either side of the knee joint to strengthen joint and build muscle
---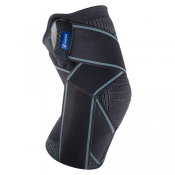 Integrated comfort zones around kneecap and behind knee
Provides firm compression of around 26mmHg
Brace is easy to fit thanks to patented pull tabs
Anatomically shaped elastic knit knee brace
---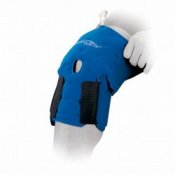 Combines cold therapy and compression to aid recovery
Designed for use with the Cryo Cuff Cooler Unit
Provides targeted cold therapy to the knee
Dramatically reduces pain and swelling
---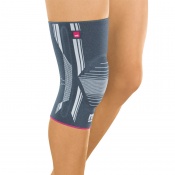 Provides superb stability and compression
Massaging affect of the fabric and silicon insert improves circulation
Suitable for osteoarthritis and arthritis of the knee
Suitable for patellofemoral pain syndrome
---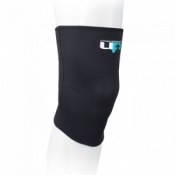 Provides firm support to your knee
Warming neoprene promotes healing
Durable and tough design for long-lasting use
Ideal for sprains, tendonitis and arthritis
---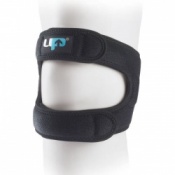 Three way compression;
Relieves chronic knee pain;
Lightweight design;
Adjustable fit.
---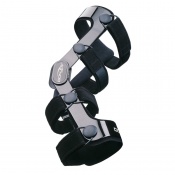 Suitable for daily use and contact or non-contact sports
Low profile and lightweight for improved comfort
Designed for sedentary and active lifestyles
Ideal for a range of knee instabilities
---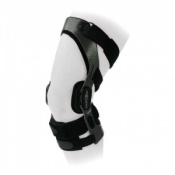 One of the strongest functional knee braces on the market
Made of lightweight but strong aircraft-grade aluminium
Ideal for ACL, PCL and combined instabilities
Designed for skiing and contact sports
---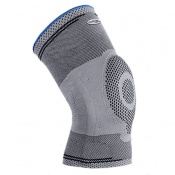 Ideal for swelling, instability and discomfort
Suitable for post-operative and injury use
Compresses and supports the kneecap
Slip-on design for easy application
---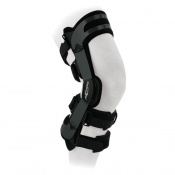 Highly effective and clinically-proven OA knee brace
Designed to compress the healthy area of your knee
Frame is made from aircraft-grade aluminium
Particularly suited to more active patients
---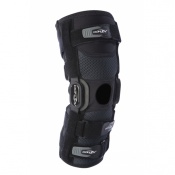 Features moulded strap tabs for easy adjustment
Designed for ACL, MCL and LCL instabilities
Allows you to get back on your feet quickly
Offers an exceptional fit for your comfort
---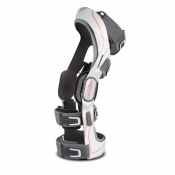 Perfect if you want to return to sporting activities
Designed with a lightweight aluminium frame
Significantly reduces strains on the ACL
Stabilises your knee to prevent injuries
---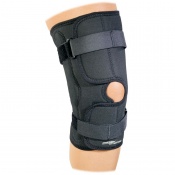 Features removable hinges and uprights for tailored support
Constructed from Drytex as an alternative to neoprene
Provides mild medial and lateral support to the knee
Low-profile construction for improved comfort
---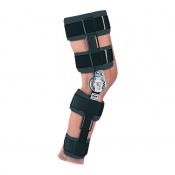 Immobilises and controls your range of motion
Ideal for ACL, PCL, MCL and LCL surgeries
Buckles allow for fast and easy strapping
Keeps you cool even in warmer climates
---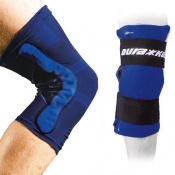 Money-saving bundle to help you recover from knee injury
Revolutionary Pflexx Compression Knee Support Trainer
Dura Soft Knee Sleeve Knee Ice Pack Wrap for cold or hot therapy
Highly popular among professional athletes and sports players
---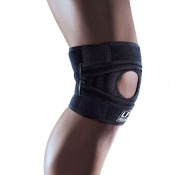 Bilateral stays provide extra knee stability
Open patella design prevents abnormal tracking
Coolprene construction for dynamic protection and comfort
Secure hook and loop straps provide a secure, custom fit
---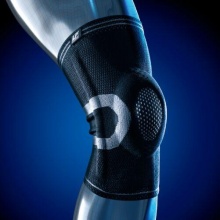 Provides the ultimate in support with 3D knitting
Preserves energy for more explosive movement
Supports both side of knee for robust patella stability
Made of durable and breathable materials for comfort
---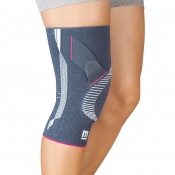 Provides superb stability and compression
Massaging affect of the fabric and silicone insert improves circulation
Features a patella tension strap for extra lateral support
Suitable for patellofemoral pain syndrome
---
---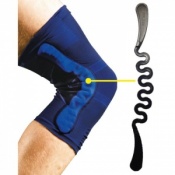 A wearable knee exerciser that strengthens muscles around the knee joint.
ADVANSA ThermoCool material keeps you warm when cold and cool when hot.
High compression sleeve and bio-mechanical resistance technology provides exercise support and speeds recovery times.
Springs at either side of the knee joint working against physical movement to strengthen the joint and build muscle
---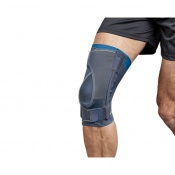 Supports the knee with non-axial leaf spring hinges
Counters movement to the side without hindering bending
U-shaped pressure pad helps to stabilise the knee cap
For instability, arthrosis, meniscus injury, and patellofemoral pain
---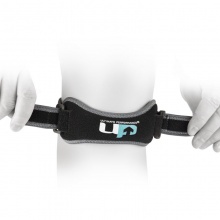 Incredibly comfortable patella strap
Suitable for walking and running
Great for competition, traning or all-day use
Ideal for patella tendonitis and Osgood-Schlatter's disease
---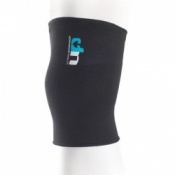 Provides firm, even support;
Maintains ease of movement;
For weak or stiff knees;
Edge trim technology.
---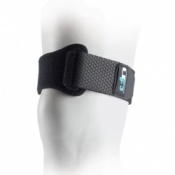 Textures neoprene reduces slipping;
Relieves symptons of ITB;
Provides firm, even support;
Adjustable fit.
---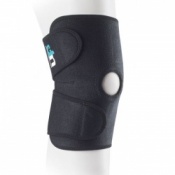 Provides firm, even support;
Promotes healing & flexibility;
Durable lock stitched seams;
Easily adjustable wrap around design.