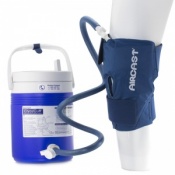 Cooler provides up to eight hours of cryotherapy
Includes a Knee Cryo Cuff and Cooler Unit
Helps minimise swelling and reduce pain
Provides targeted relief to the knee
---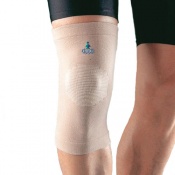 Elasticated support for gentle compression over the kneecap
Increases healing and keeps joints and muscles flexible
Four-way stretch material with cotton lining for comfort
Suitable for arthritic knees, minor sprains, and strains
---
The ultimate ACL knee brace providing support to the knee joint

Designed specifically for skiing, motorcross, extreme sports and contact sports

Suitable for moderate to severe ACL instabilities, reconstruction and deficiencies

Provides unbeatable supports and prevents hyperextension of the knee
---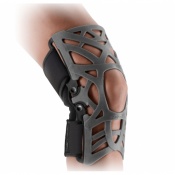 Stabilises the knee and encourages correct patella tracking
Allows you to continue performing the activities you enjoy
Absorbs shock and shifts weight away from the area
Designed for those suffering from general knee pain
---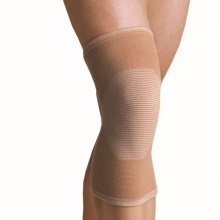 Provides protection and support for weak and injured knees
Helps reduce swelling and provides temporary pain relief
Combines spandex with advanced hosiery technology
Available in four sizes for a tailored fit
---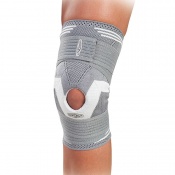 Provides support and compression following an injury
Features an additional elastic strap for additional compression
Made with breathable biocompatible yarn to prevent reactions
Designed with bilateral hinges and stays for extra support
---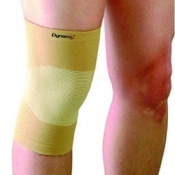 Provides compression and support to the knee
Made with four-way stretch material for multi-direction support
Helps to relieve pain and swelling in the knee
Ideal for reintroducing activity after injury
---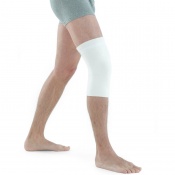 Comfortable knee warmer for mild support of weak, injured or arthritic knees
Soft Angora and wool fabric helps warm muscles and joints
Breathable and flexible, for great comfort and wearability
Can help with strains, sprains, arthritis and more
---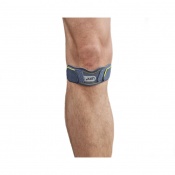 Applies pressure to the knee tendon and supports the kneecap
Reduces pain around the kneecap with intermittent tendon pressure
Suitable for a wide range of conditions and ailments
Available in one size for added convenience
---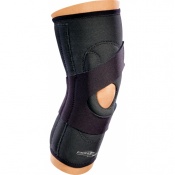 Provides additional lateral-to-medial support
Crafted with a J-shaped buttress for stability
Designed with cool and breathable Drytex
Stabilises the patella to reduce irritation
---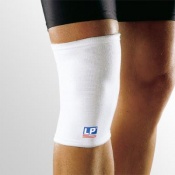 Provides support to injured and unstable knees
Reduces the pain resulting from a minor injury
Made of surgical-quality elastic for compression
Allows user to continue athletic activity during recovery
---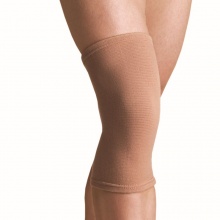 Provides even compression and support for weak and injured knees

Anatomically designed and with no seams

Comfortably contour to the shape of the knee

Available in 4 sizes
---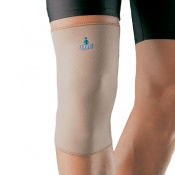 Retains body heat;
Comes in various sizes;
Ideal for strains and arthritis;
Helps to increase blood circulation.
---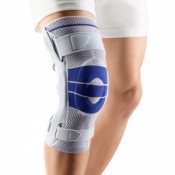 Supportive brace for arthritis, sprains and instability of the knee
Integral lateral joint splints for extra support
Activates the muscles with a massage effect that stimulates circulation
Lateral supports can be reshaped for a personalised product
---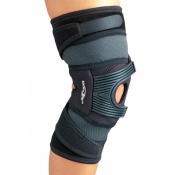 Dynamically pulls the patella during extension
Available with hinges for additional support
Breathable materials makes the brace light
Helps to reduce anterior pain during use
---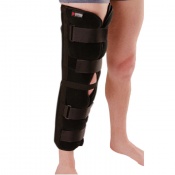 Adjustable tightening straps for you to choose support level
Three panels to adjust to most leg circumferences
Ideal for use before and after surgery on the knee
Immobilises the knee in the extended position
---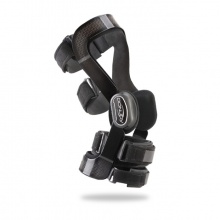 Uses four-points-of-leverage technology for support
Ideal for active patients, leisure sports or daily living
Mouldable frame provides a custom fit for comfort
Low profile and lightweight for prolonged use
---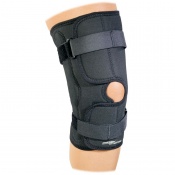 Features removable hinges and uprights for tailored support
Constructed from Drytex as an alternative to neoprene
Provides mild medial and lateral support to the knee
Low-profile construction for improved comfort
---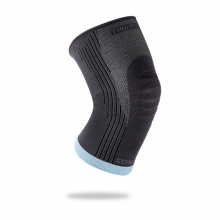 Soft elastic knee sleeve provides support and compression
Anatomically-shaped elastic weave compresses area
Comfort zones around patella and beneath the knee
Helps stabilise children's sore or weak knee joints
---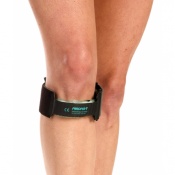 Designed with a single aircell for focused compression
Treats Osgood-Schlatter and patella tendonitis
Reduces stress on knee to prevent discomfort
Created in a universal size to fit most users
---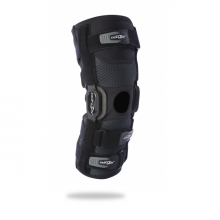 Features moulded strap tabs for easy adjustment
Designed for ACL, MCL and LCL instabilities
Allows you to get back on your feet quickly
Offers an exceptional fit for your comfort
---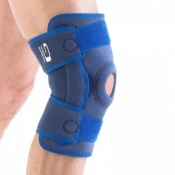 Ideal for mild cruciate ligament strains.

Adjustable hinged knee support allowing variable compression.

Enables you to customise the level of support.

Ensures good blood flow to the knee.
---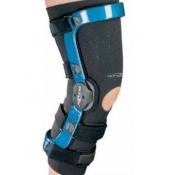 Suitable for use with a range of Donjoy Knee Braces
Improves your confidence to help you return to sports
Prevents your support from digging into your skin
Made from neoprene to prevent allergic reactions
---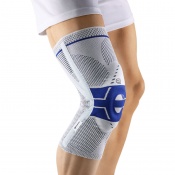 Supportive brace to improve patellar tracking
Stabilises the knee cap and relieves associated knee pain
Breathable knit for improved comfort
Ideal for use during sporting activity
---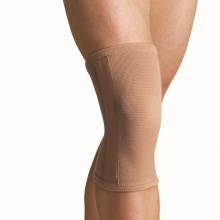 Provides compression and support to weak and injured knees

Side stabilizers provide increased medial and lateral support

Comfortably contours to the shape of the knee

Available in 4 sizes
---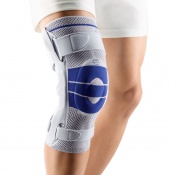 Superb stabilising knee support with adjustable hinges
Suitable for arthritis & osteoarthritis, instability, meniscus injuries and more
Prevents the knee from painful movements and accelerates healing
Available in a choice of six sizes and three colours
---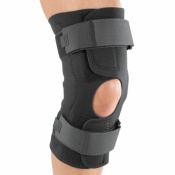 Removable dual axis polycentric hinges support the area
Wraparound knee brace and strap tabs is easy to apply
Designed with an open popliteal for added comfort
Supports the kneecap to prevent further discomfort
---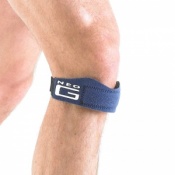 Ideal for patellofemoral syndrome.

Adjustable patella band support allowing variable compression.

Enables you to customise the level of support.

Ensures good blood flow to the knee.
---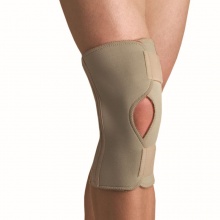 Open patella will not aggravate tenderness or bruising
Wrap design with Velcro closure
Full length anterior opening
Thermal support retains heat
---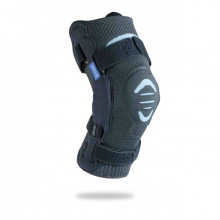 TM5 hinge reproduces natural knee movement
Provides comfort and stability to your knee
Hinged knee brace offers rigid support
Weave stretch for easy application
---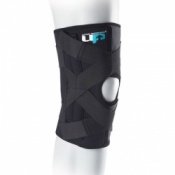 All over compression & support;
Promotes improved healing;
Steel springs provide stability;
Cross over strap system.
---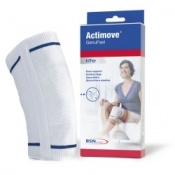 Knee sprains and strains;

High quality elastic material;

Medial and lateral stays;

Breathable.
---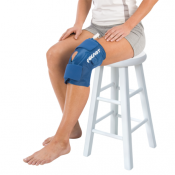 Used with the Cold Therapy Cryo/Cuff Cooler Unit
Completely covers the knee to target the whole area
Ideal for treating an injury or preventing recurrence
Provides controlled compression to minimise pain
---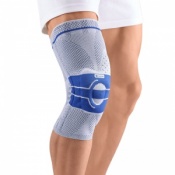 Lightweight, comfortable knee brace
Provides compression massage on every movement
Anatomical, breathable design for comfort in use
Ideal for active senior citizens
---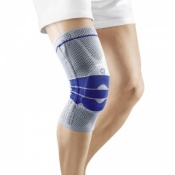 Ideal support for weak, swollen or painful knees

Unloads and supports the knee, giving you more confidence

Suitable for arthritis, post-traumatic and post-operative use

Integrated massage pad helps reduce swelling quickly
---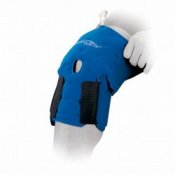 Combines cold therapy and compression to aid recovery
Designed for use with the Cryo Cuff Cooler Unit
Provides targeted cold therapy to the knee
Dramatically reduces pain and swelling
---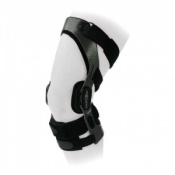 One of the strongest functional knee braces on the market
Made of lightweight but strong aircraft-grade aluminium
Ideal for ACL, PCL and combined instabilities
Designed for skiing and contact sports
---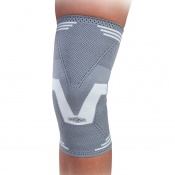 Fits the left and right knee for added versatility
Ideal for sporting activities and everyday use
Compresses the area to reduce swelling
Knee support for a range of indications
---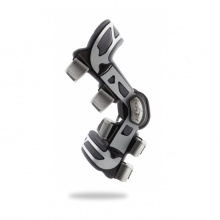 Helps offload pressure and stress on the knee
Malleable magnesium frame offers a better fit
Lightweight in design to promote movement
Ideal for those looking to stay active
---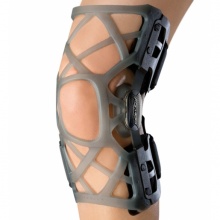 Helps you become accustomed to wearing a knee brace
Discreet solution for relieving knee osteoarthritis pain
Features a malleable upright to offload pressure
Allows you to remain active throughout use
---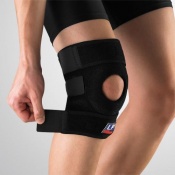 Provides comfortable compression to the knee joint
Retains body heat to help with arthritis and stiffness
Open patella design prevents abnormal patellar tracking
Stretch fabric ensures comfort and easy application
---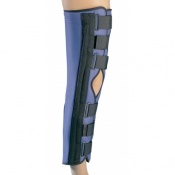 Ideal for immobilising your knee joint following an injury or operation
Designed with three double-bend posterior stays for immobilisation
Made with a comfortable but sturdy foam and mesh construction
Features alternating web straps and loop lock contact closure
---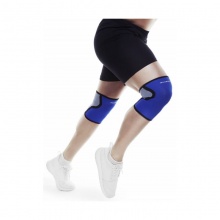 Supportive knee brace

Neoprene fabric retains warmth

Increases blood flow, reduces pain

Available in 5 sizes
---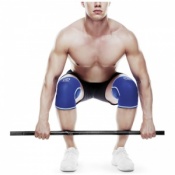 Superior knee support
Classified medical device
Provides compression, stabilisation and warmth
Ideal for heavy lifters
---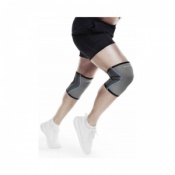 Pain and pressure relief for knee

Neoprene fabric retains warmth

Improves coordination

Ideal for strains in athletes
---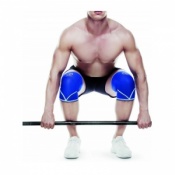 Classic knee support

Provides compression, stabilisation and warmth

Relieves pressure and pain

Ideal for athletes and static heavy lifters
---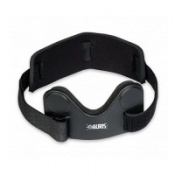 Shock-absorbing magnetic knee support reduces pain
Designed to provide support during sport activities
Features two integrated neodymium magnets
Ideal for knee pain and weak kneecaps
---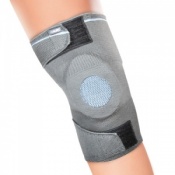 Adjustable magnetic knee support
14 powerful integrated neodymium magnets
Silicone kneecap ring for excellent support
Fully breathable microfibre build
---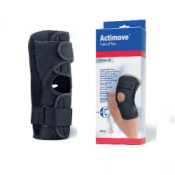 Slim line, wrap around design;
Reassuringly safe knee support;
Breathable neoprene-free fabric;
Effective compression and pain relief.
---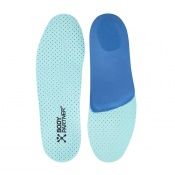 Helps support most biomechanical inconsistencies in the stride
Assists in supporting the rear-to-midsole zone of your feet
Designed to be both lightweight and supportive
Provides enhanced stability to your arches
---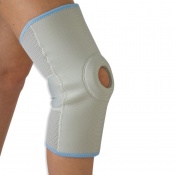 Helps to reduce swelling and alleviate strains
Neoprene material gives even compression and warmth around the knee
Tubular patella donut offers stabilisation and control to patella movement
Available with open or closed patella
---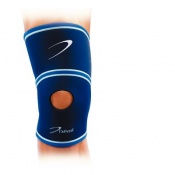 Anatomically designed brace to reduce patella loading
Helps provide pain relief with all-round knee support
Neo-Tex material absorbs shock and helps maintain warmth
Available in a choice of six sizes for the best possible fit
---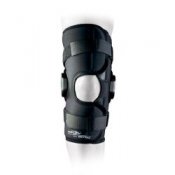 Hinged knee brace controls medial and lateral areas
Made from durable, lightweight fabric for comfort
Provides compression and support to the area
Ideal for daily living and sporting activities
---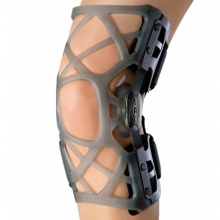 Discreet solution for relieving right medial and left lateral pain
Helps you become accustomed to wearing a knee brace
Features a malleable upright to offload pressure
Allows you to remain active throughout use
---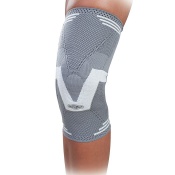 Free from latex to prevent allergic reactions
Provides stabilisation to reduce discomfort
Available with an open or closed patella
Suitable for acute injuries to the knee
---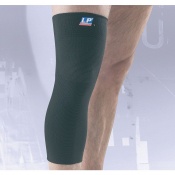 Provides support and compression to the knee and shin
Suitable for use during the recovery of knee injuries
Helps to relieve pain in the knee associated with arthritis
Designed to conform to the contours of the knee and shin
---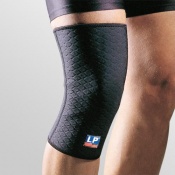 Comfortable and firm pressure reduces strain
Supportive design great for runners and footballers
Stretch fabric for comfortable wear and easy donning
Innovative Coolprene provides dynamic protection
---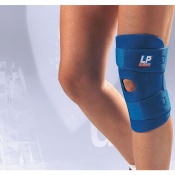 Provides compression for weak or injured knees
Open patella design helps to relieve kneecap pressure
Velcro straps allow for an easily adjustable fit
Made from neoprene for heat retention and comfort
---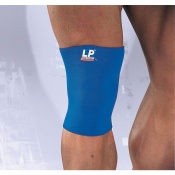 Relieves pain with comfortable compression
Made with stretchy closed-cell neoprene
Perfect for weak or overstressed knees
Suitable for post-operative knee problems
---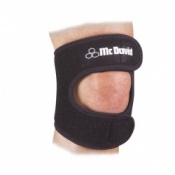 Supports the knee cap and patellar

Adjustable patellar buttresses

Two way stretch thermal neoprene

Adjustable sizes, hook & loop strap
---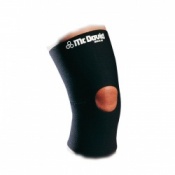 Therapeutic thermal neoprene fabric

11 inches long sleeve

Contoured for optimal fitting

Open patellar area relieves pressure
---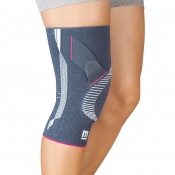 Provides superb stability and compression
Massaging affect of the fabric and silicone insert improves circulation
Features a patella tension strap for extra lateral support
Suitable for patellofemoral pain syndrome
---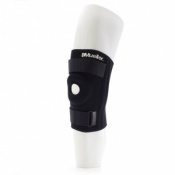 Universal kneecap buttress protects and stabilises the Patella;

Adjustable straps offer controlled compression;

Steel springs on both sides of knee providing firm support;

Smooth seams and trimmed edges to prevent chaffing.
---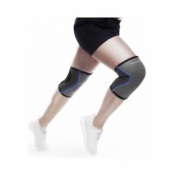 Compression knee support for women

Provides pain and pressure relief

Supports and coordinates knee

Perfect for strains and knee overuse
---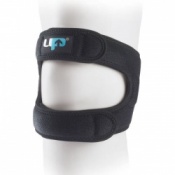 Three way compression;
Relieves chronic knee pain;
Lightweight design;
Adjustable fit.
---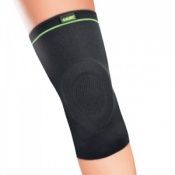 Magnetic knee support
18 powerful integrated therapy magnets
Helps reduce swelling and pain
Silicone knee cap support for comfort
---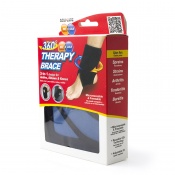 Ideal for many conditions;
Targeted hold or cold therapy;
Adjustable fit for ankles/elbows/knees;
Protects & supports injury while it heals.
---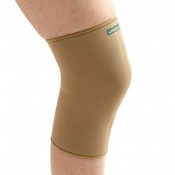 Light compression encourages blood flow

Universal left/right application for versatile use

Black Ortho-tex or beige neoprene options available

Suitable for sprains, arthritis and more
---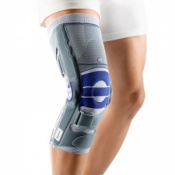 The ultimate brace for stabilisation of the knee and rehabilitation
Suitable for torn ligaments, collateral ligament injury or arthritis
Contains intelligent joint splints for tailored stabilisation
Kneecap pad provides healing massage for a relaxing experience
---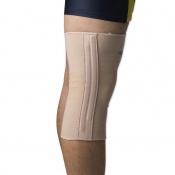 Contoured pull-on closed knee support
Two medial and lateral stays to provide additional support and stabilisation
Moisture-absorbing soft feel elastic provides compression
Soft comfort zone at the back reduces pressure and prevents constriction
---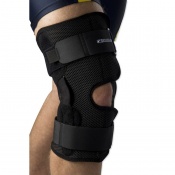 Breathable Coolmesh fabric wicks moisture away for patient comfort
Simple touch-and-close anterior fastening
Full circumference above and below knee straps for an improved fit
Provides medial/lateral stability, compression and therapeutic warmth
---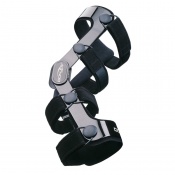 Suitable for daily use and contact or non-contact sports
Low profile and lightweight for improved comfort
Designed for sedentary and active lifestyles
Ideal for a range of knee instabilities
---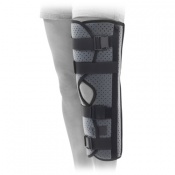 Universal three-panel immobiliser to prevent discomfort following an injury
Features an internal anti-migration strap for improved protection
Waylex mesh lining helps improve your comfort during use
Designed with a buckle closure for ease of application
---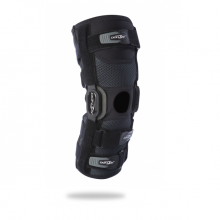 Moulded strap tabs allow for quick and easy adjustments
Offers unrivalled comfort and fit for your peace of mind
Made with advanced spacer fabric for added comfort
Designed to control ACL, MCL and LCL instabilities
---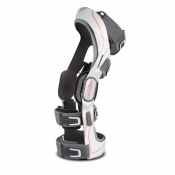 Perfect if you want to return to sporting activities
Designed with a lightweight aluminium frame
Significantly reduces strains on the ACL
Stabilises your knee to prevent injuries
---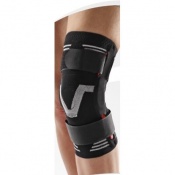 Uses breathable and biocompatible materials
Stabilises the knee to improve confidence
Features removable hinges for versatility
Compresses the area to reduce swelling
---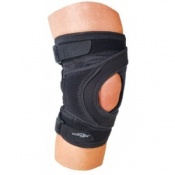 Designed for acute mild to moderate anterior knee pain
Features independent pull straps to realign the patella
Provides consistent corrective force on the patella
Includes removable plastic hinges for a tailored fit
---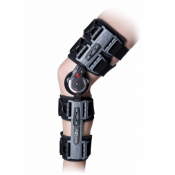 Contoured design provides you with a high level of support
Provides immobilisation and protects your range of motion
Extremely light so you remain comfortable throughout use
Features aluminium hinges to stabilise the knee
---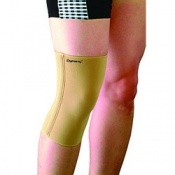 High density spandex;
unique equal compression;
Immobilises & protects knee;
Lateral stays for added stability.
---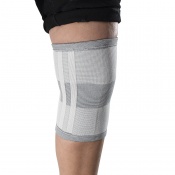 Four way stretch material for better support
Anatomically designed for better fit
Support and compression to joints and muscles
Suitable for sprains, strains, arthritis and more
---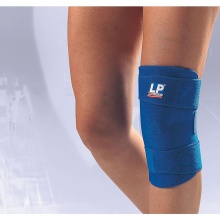 Provides firm support and compression to the knee
Suitable for strains, sprains, arthritis or tendonitis
Retains heat and increases blood circulation
Made with comfortable and stretchy neoprene
---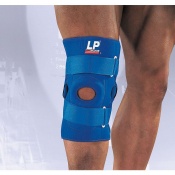 Provides support and stability to the knee
Includes metal hinges for robust stability
Two hook-and-loop straps allow full adjustment
A neoprene circle pad protects the patella
---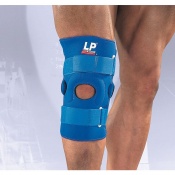 Stabilises the patella and provides protective cushioning
Includes two medial and lateral metal hinges for support
Front opening relieves pressure on the patella
Suitable for treatment of post-operative ligament tears
---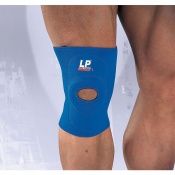 Relieves pain with comfortable compression
Includes reinforced patella stabiliser
Prevents unwanted kneecap movement
Includes an oval pad for extra protection
---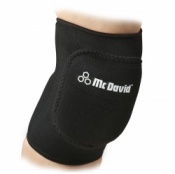 Designed for all indoor sports
Protects patella from impact/friction
Neoprene gives support and compression
Better fit and increased comfort.
---
Reinforced spring steel stays for enhanced medial-lateral confidence
Latex-free neoprene provides thermal compression for pain relief
Perforated back panel provides heat and moisture management
Elastic cross straps for enhanced compression and support
---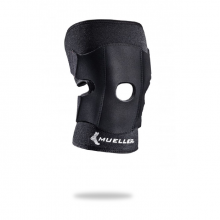 Helps sore, weak, injured and arthritic knees
Neoprene blend for compression and soothing warmth
Made without natural rubber latex for reduced skin irritation
Supplied in a universal size that should fit most users
---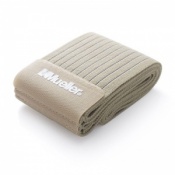 Comfortable extra strength 3" wrap;
Long-life elastic fabric with nylon fibres;
Breathable, controlled compression;
Wrists, elbows,thighs,knees,ankles.
---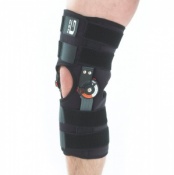 Protective knee brace for a range of conditions
Supports weak, injured or arthritic knees, pre or post surgery
Adjustable easy push dials to change the range of motion
Universal size, fits the left or right leg and is unisex
---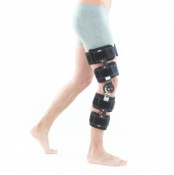 Effective post-operative brace for ACL, PCL, MCL and LCL injuries
Stabilises movement and can be used as a pre- or post-surgery aid
Adjustable easy-push dials to change the range of motion
Universal size, fits the left or right leg and is unisex
---
Adjustable knee support with open patella
Allows for variable compression
Enables customisation of the level of support
Ideal for unstable medial/lateral ligaments
---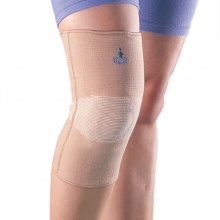 Relieves pain;
Comfortable to wear;
Permanent magnets;
Comes in different sizes.
---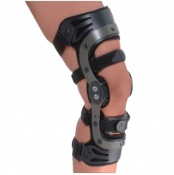 3 x award-winning Ottobock knee brace

Covers ACL, PCL, MCL, and LCL njuries

Lightweight, flexible, and adaptable

Suitable for pre- and post-operation
---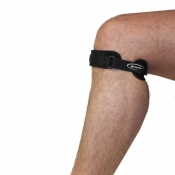 Contoured silicone pad reduces pressure at patella tendon site
Redistributes tension inside the tendon
Relieves pain and helps prevent further injury
Allows user to continue with activities that had previously been painful
---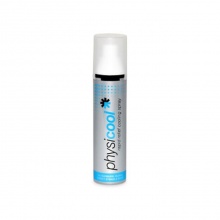 Reduces skin temperature.
Stops irritation & itching.
Calms bites and stings.
125ml spray canister.
---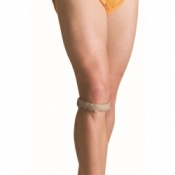 Gives additional support around the patella
Reduces load on the patella
Simple and effective treatment
Suitable for jumper's knee
---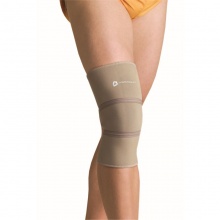 Protection and support against general wear and tear
Useful for running and gym related injuries
Helps against sprains and strains
Suitable for jumper's knee and runner's knee
---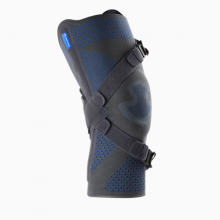 Unique off-loading action is effective on heel strike
Available for both medial or lateral osteoarthritis
Rigid adjustable hinge on the affected side
Invisible Knee Brace under most clothes
---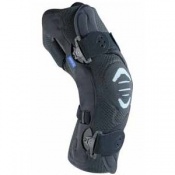 TM5 hinge reproduces natural knee movement
Brace provides comfort, stability and support
Open knee support for improved aeration
Weave stretch for easy application
---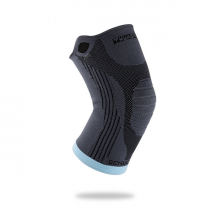 Anatomically-shaped knit provides comfort zones over kneecap
Premium knee sleeve provides good proprioceptive support
Has additional flexible stays to further immobilise your knee
Has a weave offering firm compression at around 28mmHg