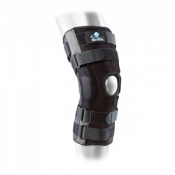 Low profile knee support
Soft against skin for comfortable all-day wear
Lightweight and easy to apply
Strapping system for secure fit
---
Low profile knee support with front closure
Soft against skin for comfortable all-day wear
Lightweight and easy to apply
Strapping system for secure fit
---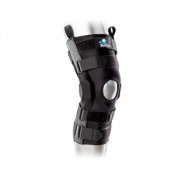 Low profile pull-on knee support
Soft against skin for comfortable all-day wear
Lightweight and easy to apply
Strapping system for secure fit
---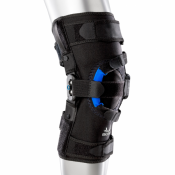 Low profile pull-on knee support
Soft against skin for comfortable all-day wear
Lightweight and easy to apply
Strapping system for secure fit
---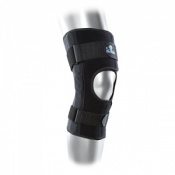 Knee support for mild sprains, instability and knee pain
Bi-centric hinges to contour to the leg
Supports the knee where you need it most
Soft and comfortable against the skin
---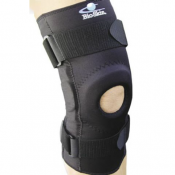 Knee support for mild sprains, instability and knee pain
Bi-centric hinges to contour to the leg
Supports the knee where you need it most
Soft and comfortable against the skin
---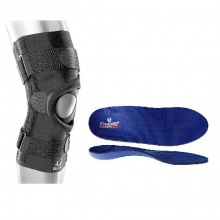 Knee support and orthotic insoles packaged together at a reduce price
Ideal for patellar maltracking or patellar tracking disorder
Q Brace is soft against skin for comfortable all-day wear and support
Insoles help to correctly align the feet to reduce knee pain
---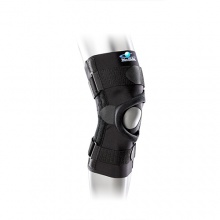 Low profile front closure knee support
Soft against skin for comfortable all-day wear
Lightweight and easy to apply
Strapping system for secure fit
---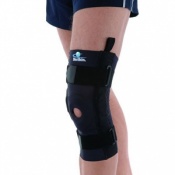 Low profile knee support
Soft against skin for comfortable all-day wear
Universal for left or right leg wear
Donut buttresses for effective patella stabilisation
---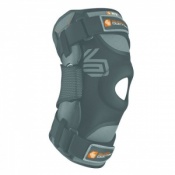 ---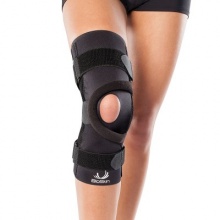 Low profile knee support to provide comfortable stability
Ideal for patellar maltracking or patellar tracking disorder
Soft against skin for comfortable all-day wear and support
Low-profile pull-on knee support for ease of application
---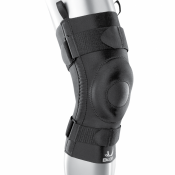 Low profile knee support
Soft against skin for comfortable all-day wear
Lightweight and easy to apply
Strapping system for secure fit
---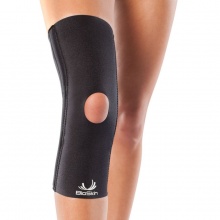 Knee support with compression for knee pain
Can treat instability, sprains and enhance knee recovery
Will reduce pain, increase circulation and enhance recovery
Universal for both legs and comes with or without straps
---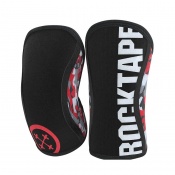 Provide joint support during exercise and strenuous workouts
Added height for VMO and patella support
Organic design ensures they won't slip down during activity
Sold as pair (2 x RockTape Assassins per package)
---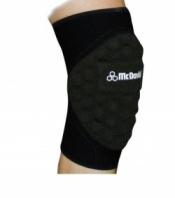 EVA foam for impact resistance;
Kevlar coating to reduce friction;
4mm neoprene for warm support;
Designed for handball.
---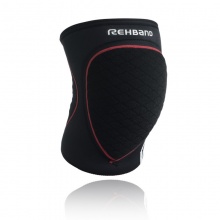 Pair of stylish knee pads for protection in contact sports
Ideal for 7 to 11 year olds who play endurance sports like handball
Compression increases blood circulation, allowing for rapid recovery
Dense material protects knees without restricted movement
---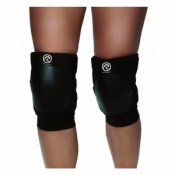 Pair of shock absorbing knee pads

Ideal for indoor sports

Light, flexible design

Protect knees from falls and blows
---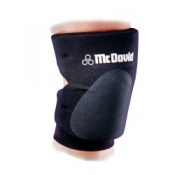 Vinyl nitrile foam;
Super impact resistance;
Open back design for greater freedom;
Teflon coating reduces friction.
---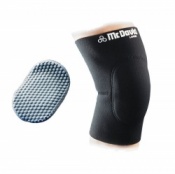 Firm compression and support ;
28cm sleeve, firm compression;
Thermal neoprene, 4 way stretch;
Ideal for all contact sports.
---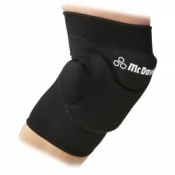 Protects knee from impact and scrapes;
Ideal for a variety of contact sports;
Ergonomic shaped padding;
Available in Black, Navy & Red.
---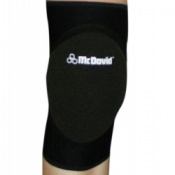 Impact resistant neoprene;
Provides warmth and compression;
Kevlar fabric to improve durability;
Resists wear caused by 'floor burns.
---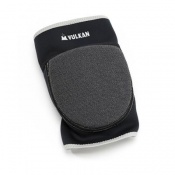 Protects the knee during sports and physical activity
Helps prevent against knocks, blows, and bruising
Ideal for sports such as indoor football, volleyball, and handball
Available in a choice of sizes for a more accurate fit
---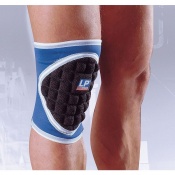 Protects the knee with high-density padding
Prevents bumps, bruises and scrapes in sports
Made with Kevlar for tough, reliable protection
Ideal for football, handball, volleyball or wrestling
---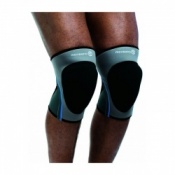 Pair of knee pads for playing sports

High shock absorption

Neoprene retains warmth

Alleviates existing injury, protects from future injury
---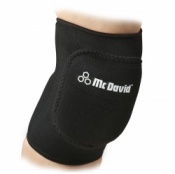 Designed for all indoor sports
Protects patella from impact/friction
Neoprene gives support and compression
Better fit and increased comfort.
---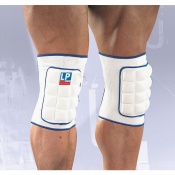 Protects the knee with polyurethane foam
Provides protection from bumps and friction burns
Absorbs shock to the knee for injury prevention
Suitable for sports like volleyball and basketball
---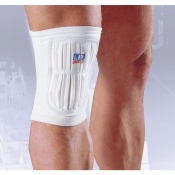 Relieves pain with comfortable compression
Made with stretchy closed-cell neoprene
Features a knee pad for extra protection
Suitable for post-operative knee problems
---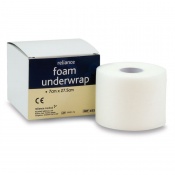 Thin, lightweight foam material
Ideal for sensitive skin
Provides extra comfort and protects from irritation
Applied prior to taping to prevent chafing