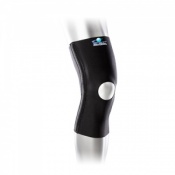 Supportive compression knee support
Thin and light against the skin
Optional straps for secure fit and wear
Universal for left or right leg wear
---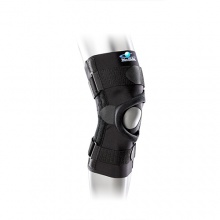 Low profile front closure knee support
Soft against skin for comfortable all-day wear
Lightweight and easy to apply
Strapping system for secure fit
---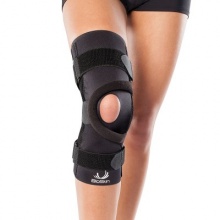 Low profile knee support to provide comfortable stability
Ideal for patellar maltracking or patellar tracking disorder
Soft against skin for comfortable all-day wear and support
Low-profile pull-on knee support for ease of application
---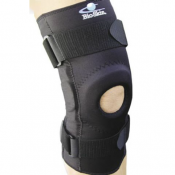 Knee support for mild sprains, instability and knee pain
Bi-centric hinges to contour to the leg
Supports the knee where you need it most
Soft and comfortable against the skin
---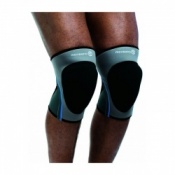 Pair of knee pads for playing sports

High shock absorption

Neoprene retains warmth

Alleviates existing injury, protects from future injury
---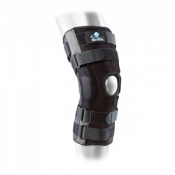 Low profile knee support
Soft against skin for comfortable all-day wear
Lightweight and easy to apply
Strapping system for secure fit
---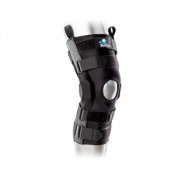 Low profile pull-on knee support
Soft against skin for comfortable all-day wear
Lightweight and easy to apply
Strapping system for secure fit
---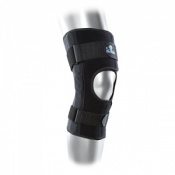 Knee support for mild sprains, instability and knee pain
Bi-centric hinges to contour to the leg
Supports the knee where you need it most
Soft and comfortable against the skin
---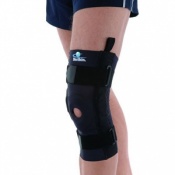 Low profile knee support
Soft against skin for comfortable all-day wear
Universal for left or right leg wear
Donut buttresses for effective patella stabilisation
---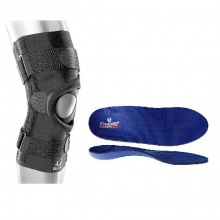 Knee support and orthotic insoles packaged together at a reduce price
Ideal for patellar maltracking or patellar tracking disorder
Q Brace is soft against skin for comfortable all-day wear and support
Insoles help to correctly align the feet to reduce knee pain
---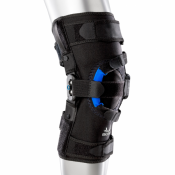 Low profile pull-on knee support
Soft against skin for comfortable all-day wear
Lightweight and easy to apply
Strapping system for secure fit
---
Low profile knee support with front closure
Soft against skin for comfortable all-day wear
Lightweight and easy to apply
Strapping system for secure fit
---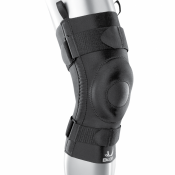 Low profile knee support
Soft against skin for comfortable all-day wear
Lightweight and easy to apply
Strapping system for secure fit
---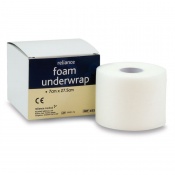 Thin, lightweight foam material
Ideal for sensitive skin
Provides extra comfort and protects from irritation
Applied prior to taping to prevent chafing
---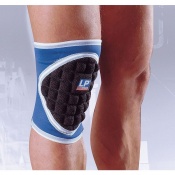 Protects the knee with high-density padding
Prevents bumps, bruises and scrapes in sports
Made with Kevlar for tough, reliable protection
Ideal for football, handball, volleyball or wrestling
---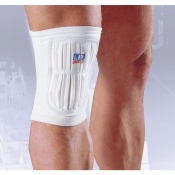 Relieves pain with comfortable compression
Made with stretchy closed-cell neoprene
Features a knee pad for extra protection
Suitable for post-operative knee problems
---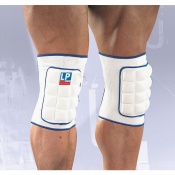 Protects the knee with polyurethane foam
Provides protection from bumps and friction burns
Absorbs shock to the knee for injury prevention
Suitable for sports like volleyball and basketball
---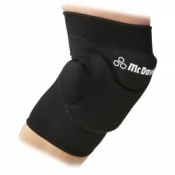 Protects knee from impact and scrapes;
Ideal for a variety of contact sports;
Ergonomic shaped padding;
Available in Black, Navy & Red.
---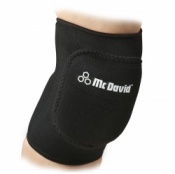 Designed for all indoor sports
Protects patella from impact/friction
Neoprene gives support and compression
Better fit and increased comfort.
---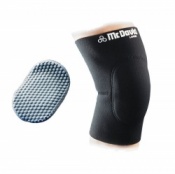 Firm compression and support ;
28cm sleeve, firm compression;
Thermal neoprene, 4 way stretch;
Ideal for all contact sports.
---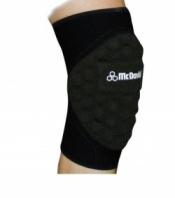 EVA foam for impact resistance;
Kevlar coating to reduce friction;
4mm neoprene for warm support;
Designed for handball.
---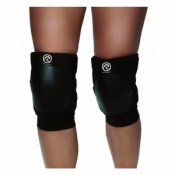 Pair of shock absorbing knee pads

Ideal for indoor sports

Light, flexible design

Protect knees from falls and blows
---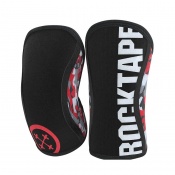 Provide joint support during exercise and strenuous workouts
Added height for VMO and patella support
Organic design ensures they won't slip down during activity
Sold as pair (2 x RockTape Assassins per package)
---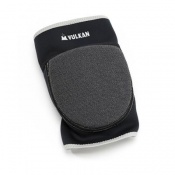 Protects the knee during sports and physical activity
Helps prevent against knocks, blows, and bruising
Ideal for sports such as indoor football, volleyball, and handball
Available in a choice of sizes for a more accurate fit