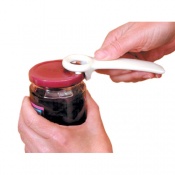 Patented design;
Pratical easy to use;
For bottles with safety caps;
Easy to use.
---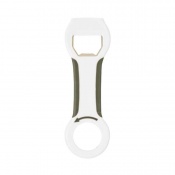 Multi-function can and bottle opening device
Easily opens aluminium tabs and can pulls
Twists off pressure-sealed caps on bottles
Ideal for those with weak hands or wrists
---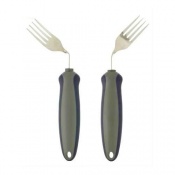 Ideal for users with restricted hand motion
Soft moulded handle to ensure secure grip
Left and Right Handed versions available
Requires minimal rotation of the wrist
---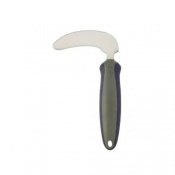 Ideal for those with impaired hand movement
Requires minimal movement on the wrist
Soft, non-slip handle for a secure grip
Stainless steel blade angled at 90°
---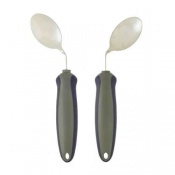 Suitable for users with impaired hand mobility
Cushioned handle to maintain secure grip
Left and Right Handed versions available
Angled to reduce stress on painful joints
---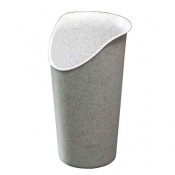 Suitable for users with limited head mobility
Avoids contact with nose when cup is tilted
Facilitates safe swallowing of liquid
Has a capacity of up to 237ml
---
Assists you as you prepare meals with one hand
Raised lip around a corner secures food in place
Non-slip feet prevent board sliding when in use
Has a durable polycarbonate construction
---
Prevents fluid from dropping back down the straws
Minimises the chance of accidental air ingestion
Contains two drinking straws of different lengths
Enables a user to drink independently
---
Pack of six paediatric foam tubes
Builds up handles of small utensils
Brightly coloured to aid compliance
Ideal for children with weak grip
---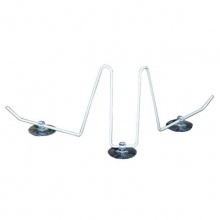 Holder to steady your pan during cooking
Ideal for those who must cook with one arm
Perfect for use while suffering from a hand injury
Three suction cups ensure a sturdy hold on stove top
---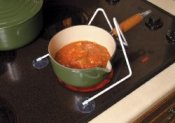 Pots stay in place securely;
For one handed stirring;
Suction feet hold it in place;
Epoxy coating to prevent scratches.
---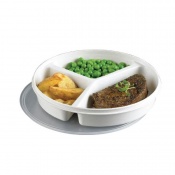 Three compartments to keep food separate
Ideal for those with limited muscle control
Partition walls help scoop food onto utensils
Both lid and dish are dishwasher friendly
---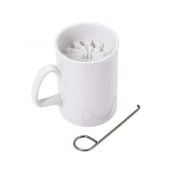 Plastic insert fits inside the ceramic mug
Withstands temperatures of up to 100°C
Minimises the wave motion of liquids
Reduces the opportunity for spills
---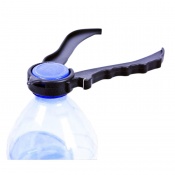 Multi purpose design;
Opens aluminium tabs;
Twists off pressure sealed caps;
Easy to use and clean.
---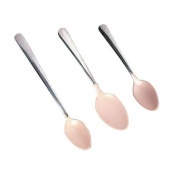 Rounded edges perfect for sensitive mouths
Bowl of spoon coated in food quality PVC
Reduces chance of galvanic shock
Dishwasher safe up to 80°C
---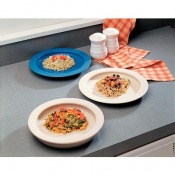 Virtually unbreakable polypropylene design
Safe to clean in the dishwasher up to 80°C
Keeps food from sliding out of the plate
Idea for most care home environments
---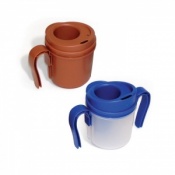 Delivers a measured amount of liquid (5ml or 10ml)
Prevents users from choking on too much liquid
Aids independent drinking and safe swallowing
Option of adjusting handles to user's preference
---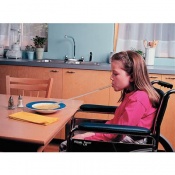 Pack of 10 extra long drinking straws
Available in different styles and diameters
Allows users to reach drinks from a distance
Encourages a level of independence for the user
---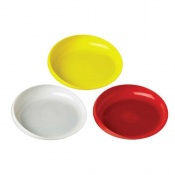 Designed to minimise the risk of food spills
Increases user confidence in self feeding
Scooped side to aid one-handed eating
Safe to wash in top drawer of the dishwasher
---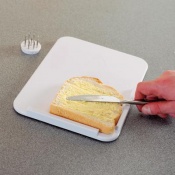 Compatible with the Plastic Spread Board
Acts as a good spare or replacement part
Ideal for those with limited hand function
Encourages safe and independent living
---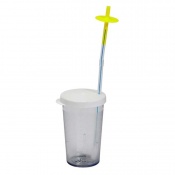 Includes a cup, lid, 10 straws and a one-way valve
Valve minimises the amount of air being ingested
Allows users full control of their liquid intake
Perfect to use during feeding therapy
---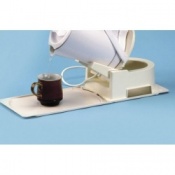 Stabiliser Base for the Kettle Tipper.
---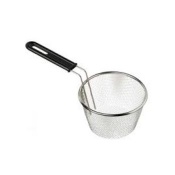 Perfect for those with arthritis or weak wrists
Minimises the risk of kitchen accidents
Reduces strenuous effort for the user
Insulated handle to avoid burning
---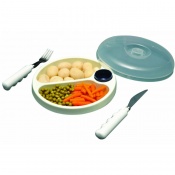 Designed to keep food warm for longer
Features a chamber for warm water
Non-slip ring to reduces spills
Microwave and top-rack dishwasher safe
---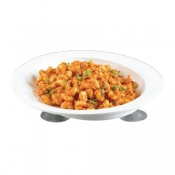 Suitable for users with physical limitations
Three suction cups to secure dish in place
No need to worry about accidental knocking
Safe to clean in the dishwasher up to 80°C
---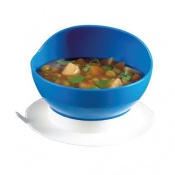 Allows independence for users to eat one-handed
Dishwasher-safe once suction ring is removed
Ideal for users with limited hand movements
Provides unwavering stable eating surface
---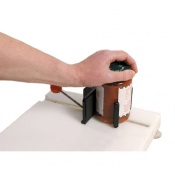 Vice holds food secure;
Great for one handed cutting;
Can hold jars to open lids;
Rubber suction feet secure it to bench.
---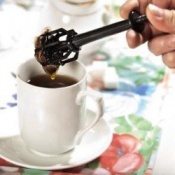 Easy to use;
No drips on worktops;
Simple tea making solution;
No burnt fingers, and no mess!
---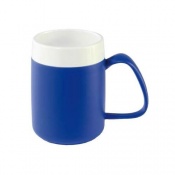 Eliminates the need to tilt head back when drinking
Insulates hot and cold drinks for longer periods
Ergonomically designed handle for good grip
Suitable for visually impaired individuals
---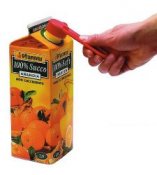 Makes carton screw cap removal easy;
Great for children and the elderly;
Small hook for opening seal;
Easy to use and to clean.
---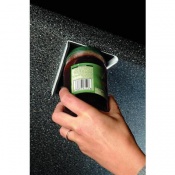 Ideal for users with limited mobility in the hand
Screws directly under kitchen counters or shelves
Suitable for removing lids 2.5 to 7.5cm in diameter
Non-slip base that requires minimal turning
---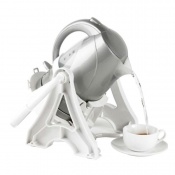 Ideal for those suffering with hand tremors
Rubber feet at the base to prevent sliding
Suitable to use with most kettle styles
Reduces strain on wrists and hands
---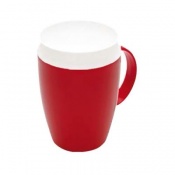 Ideal for those with limited range of motion
Made from durable, break-resistant plastic
Users can drink without tipping the cup
Features unique cone-shaped interior
---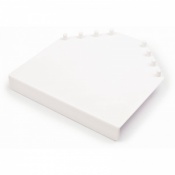 Makes it possible to make sandwiches with one hand
Vertical pins and anti-skid cutting surface hold the bread steady
Lip on the front for countertop ends and anti-skid caps hold the board steady
Dishwasher safe up to 65 degrees Celsius
---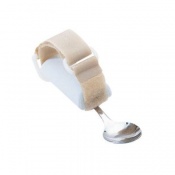 Helps users hold narrow handled items
Adjustable strap to fit most hand sizes
Suitable for users with hand tremors
Aids those with weak or painful grip