Kinetik Medical Range
Kinetik was born from a single idea. That health monitors are not just for people with diagnosed conditions, health monitors are for everyone. Designed to be attractive, affordable and accurate, the Kinetik health monitors encourage regular wellness checks in every home. See our range of Kinetik devices below.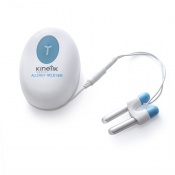 Relieve hayfever symptoms.
Simple, portable & ergonomic.
Uses Red Light Therapy.
Nose probes included.
---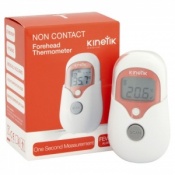 Suitable for gauging temperatures of people, rooms, or surfaces
Built-in fever alarm alerts you to temperatures over 37.5°C
Helps take a child's temperature without disturbing them
Uses infra-red technology for increased accuracy