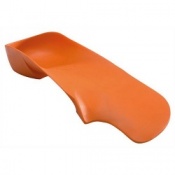 Medial RF & FF posting;
1st MTH cut-out;
Large medical skive;
Ideal for flat feet/PTTD.
---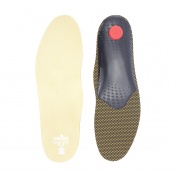 Breathable leather top
Memory foam layer for superior cushioning
Noticeable comfort – ideal for day-to-day use
Built-in arch support for increasted comfort
---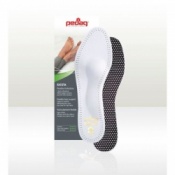 Footbed for high heeled shoes;
With forefoot pad & arch support;
Supports & relieves the foot;
Active Carbon to prevent odour.
---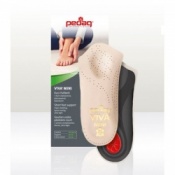 Feature 3/4 length ultra thin footbed
Supports foot arch and heel
Alleviates pain caused by splayfoot
Made with fine leather
---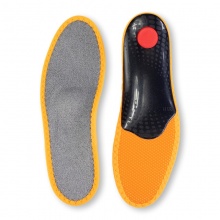 Memory foam insoles for sports shoes
Cushioning design suitable for reducing foot fatigue
Bamboo fibres absorb sweat and dry quickly
Soft and comfortable memory foam construction
---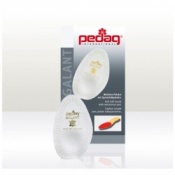 Soft pad for the forefoot;
For severe symptoms of splayfoot;
Additional soft heel pad;
Self adhesive.
---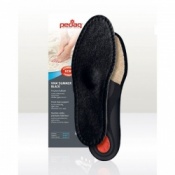 Footbed insoles for barefeet;
Anatomically shaped for support;

Absorbent for odour free feet;
Made with breathable terry cloth.
---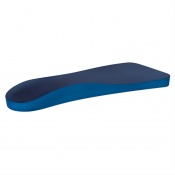 Compatible with select Darco shoes for improved care and support
For use following hallux valgus and small toe surgeries
Suitable in the case of angio-neuropathic changes in the foot where mild deformity persists
Provides up to 90% redistribution of pressure for the foot
---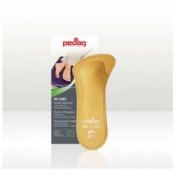 3/4 length foot arch supports;
For flatfoot or splayfoot;
Comfort for strained feet;
Self adhesive.
---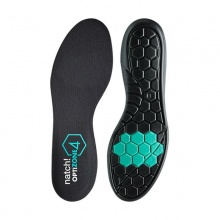 Lightweight insoles for slight foot deformities
Ideal for sufferers of rigid forefoot or splayfoot problems
Counteracts pain in the forefoot
Increased stability in the middle of the forefoot
---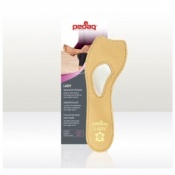 Soft latex ball of foot supports;
Prevents symptoms of splayfoot;
Regulates foot temperature;
Self-adhesive.
---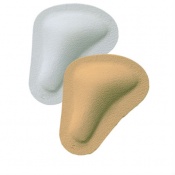 T-shaped pads to relieve symptoms caused by splayfeet
Supports feet in the most stressed areas for optimal benefit
Assures correct positioning of the metatarsals
Self-adhesive T-shaped pads are easy to apply
---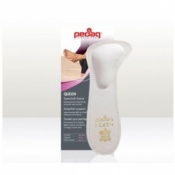 Soft latex forefoot supports;
Relieves symptoms of splayfoot;
Extra narrow size;
Self-adhesive.
---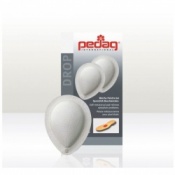 Drop shaped metatarsal pads;
Alleviates symptoms of splayfoot;
Genuine leather;
Self-adhesive.