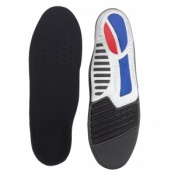 ---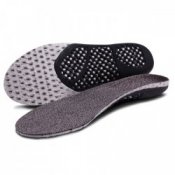 Firmest HealixCare insole.

Made from ventilated, shock absorbing EVA.

Features special arch 'peg' design.

Ideal for heavy use and sports applications.
---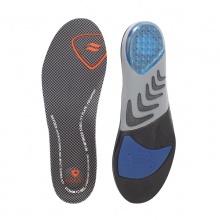 Pair of shoe insoles with stabilising arch and heel plate
Designed to reduce impact and improve comfort
Shock absorption provided by a polymer gel layer
Keeps feet fresh with COOLMAX moisture-wicking layer
---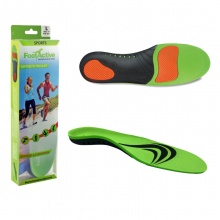 Orthotic sports shoe insoles for robust support
Reduces impact to prevent injury during activities
Wicking top-layer reduces foot odour
Suitable for most sports shoes or boots
---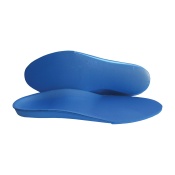 EVA insoles designed to provide control and firm support
Constructed from three layers of EVA for superior performance
Absorb shock to prevent pain and injury in the feet and lower limbs
Ideal for individuals who spend a lot of time on their feet
---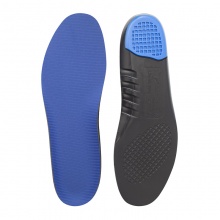 Shock-absorbing insoles improve physical performance
Ideal for athletic activities
Helps to relieve heel pain
Arch stabilisers for enhanced support
---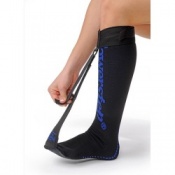 Adjustable dorsiflexion strap;
Pulls the toes to stretch foot & ankle muscles;
Provides a gentle and effective stretch;
Helps alleviate heel pain, Plantar Fasciitis & Achilles Tendonitis.
---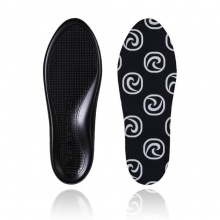 Highly durable shock-absorbing full length insoles
Ideal for athletes suffering from foot, knee, hip or back strain
Anatomically shaped and lightweight for a better fit and comfort
Made with a unique PU-based gel that supports and stabilises your feet
---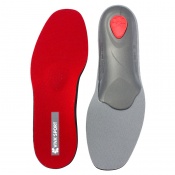 Viva insoles designed for sports shoes
Features micro-air chambers to reduce impact
Metatarsal pad relieves ball of foot pain
Available in 13 sizes and suitable for both men and women
---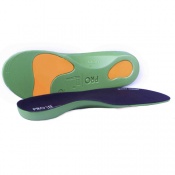 Quality orthotic insoles designed by leading podiatrists
Ease plantar fasciitis and day-to-day foot pains
Treat over-pronation to relieve foot and body pains
Suitable for work boots and high-impact sports
---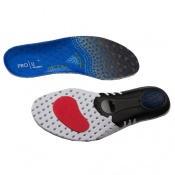 Sports insoles with advanced heel impact protection
Add support to arches and protect metatarsals
Correct walking imbalances and realign the body
Suitable for high-impact activities and sports
---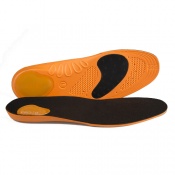 Insoles for high-impact sports
Reduce pressure on the balls of the feet
Absorb shock to reduce impact on joints
Heel seats ease pain and prevent injury
---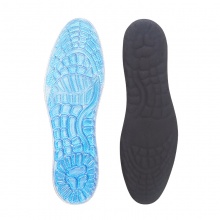 Pair of men's insoles with massaging gel cells
Suitable for most footwear types for versatile use
Ideal for improving comfort while walking
Improves blood flow and soothes heavy leg sensation
---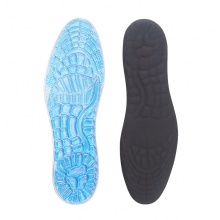 Pair of women's insoles with massaging gel cells
Suitable for most footwear types for versatile use
Ideal for improving comfort while walking
Improves blood flow and soothes heavy leg sensation
---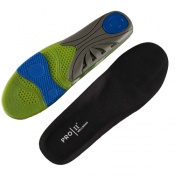 Shock-absorbent comfort insoles for sports
Reduce impact at the heels and forefeet
Heel cup and arch support for maximum comfort
Can be trimmed for a superior fit
---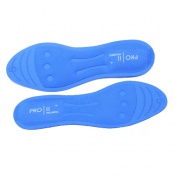 Revolutionary fluid-filled sports insoles
Absorb shock and reduce pressure
Cushion and massage the soles
Enhance balance for better performance
---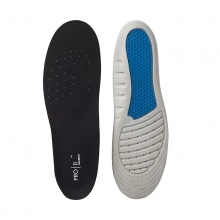 Orthotic insoles designed for high-impact sports
Provide arch support to protect the plantar fascia
Cushion feet to ease pain and reduce fatigue
Made from antibacterial material to reduce foot odour
---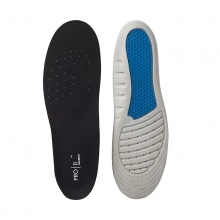 Orthotic insoles designed to protect the plantar fascia
Ideal for providing arch support during high-impact sports
Cushion feet to ease pain and reduce fatigue
Made from antibacterial material to reduce foot odour
---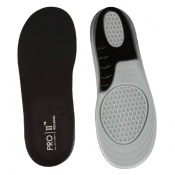 Sports insoles with revolutionary air and gel technology
Absorb shock to protect the heels and arches from impact
Breathable material reduces foot odour and keeps feet cool
Rough pattern massages sore feet and improves circulation
---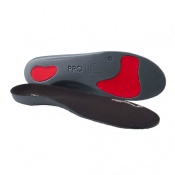 Hard-wearing orthotic insoles with EVA base
Poron pads add cushioning and absorb shock
Provide arch support to reduce fatigue
Suitable for high-impact sports
---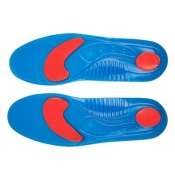 Gel insoles designed to absorb shock during sports
With metatarsal and heel pads for enhanced protection
Contoured design cushions sore and tired feet
Soft fabric upper for improved comfort
---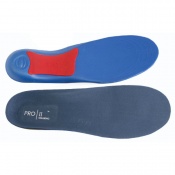 Orthotic insoles designed to fit sports shoes
Suitable for high-impact sports activities
Absorb shock and reduce pressure
Flexible arch strip prevents arch pain and injury
---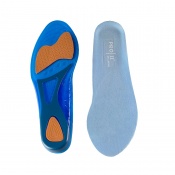 Sturdy and durable gel foam running insoles
Absorb up to 50% of shock upon impact
Provide support to reduce arch pain
Feature a massaging wave system for comfort
---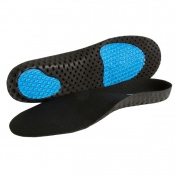 Orthotic insoles with unique bubble technology
Support, cushion and reduce impact
Alleviate plantar fasciitis and heel spurs
Suitable for most activities and sports
---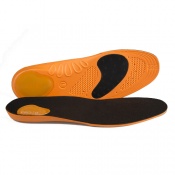 Insoles for high-impact sports
Reduce pressure on the balls of the feet
Absorb shock to reduce impact on joints
Heel seats ease pain and prevent injury
---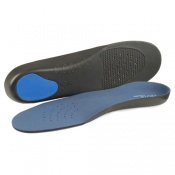 Orthotic insoles for everyday wear and sports
Absorb up to 50% of shock upon impact
Provide arch support to alleviate and prevent pain
Breathable and odour-absorbent for freshness
---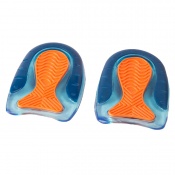 Dual-density silicone gel heel cups
Reduce pressure and absorb shock
Protect against pain and injury
Relieve plantar fasciitis and heel spurs
---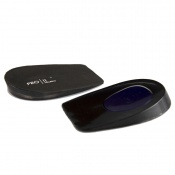 Shock-absorbing silicone heel pads
Reduce heel pain and prevent injury
Alleviate plantar fasciitis and achilles tendinitis
Antibacterial velour cover for reduced odour