Anatomical 3D shape for improved hold
Distributes pressure across feet to improve comfort
Integrated heating element maintains warmth
Includes battery pair with up to 29 hours of warmth
---
Thin heated insoles provide discreet heating
Keeps your feet at an ideal temperature
Includes battery pair with up to 29 hours of warmth
Easily fits into most shoes, including snow and ski boots
---
Includes two pairs of Uni Heat heated socks
Allows heat to be distributed throughout the foot
Adjustable heat levels for perfect warmth control
Suitable for everyday activities
---
Integrates heating elements into your existing insoles
Ultra-thin design helps to prevent irritation
Suitable for almost any type and size of insole
Includes battery pair with up to 29 hours of warmth
---
Heated socks keep your entire foot warm
Heating elements integrated to heat your foot from toe to heel
S-Pack 1400B Bluetooth battery included – 16 hour battery life
Anatomically designed for men's feet
---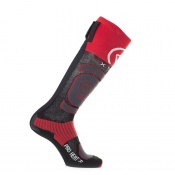 Pro Heat Socks, batteries and charger set
Heating elements channel warmth directly into the feet
3 different heat levels
Ideal for winter sports and conditions such as Raynaud's Disease
---
Heated socks keep your entire foot warm
Heating elements integrated to heat your foot from toe to heel
S-Pack 1400B Bluetooth battery included – 16 hour battery life
Anatomically designed for women's feet
---
Includes two pairs of Multi Heat heated socks
Evenly distributes heat for consistent warmth
Adjustable heat levels for perfect warmth control
Suitable for everyday activities
---
Includes two pairs of Uni Heat heated socks
Allows heat to be distributed throughout the foot
Adjustable heat levels for perfect warmth control
Suitable for everyday activities
---
Includes two pairs of Multi Heat heated socks
Evenly distributes heat for consistent warmth
Adjustable heat levels for perfect warmth control
Suitable for everyday activities
---
Includes socks, batteries and charger set
Allows heat to be distributed throughout the foot
Adjustable heat levels for perfect warmth control
Bluetooth-enabled battery – control heat with your phone
---
Heated socks keep your entire foot warm
Heating elements integrated to heat your foot from toe to heel
S-Pack 700B Bluetooth battery included – 8 hour battery life
Anatomically designed for men's feet
---
Heated socks keep your entire foot warm
Heating elements integrated to heat your foot from toe to heel
S-Pack 700B Bluetooth battery included – 8 hour battery life
Anatomically designed for women's feet
---
Heated socks keep your entire foot warm
Heating elements integrated to heat your foot from toe to heel
S-Pack 1200 battery included – 14 hour battery life
Anatomically designed for men's feet
---
Heated socks keep your entire foot warm
Anatomically designed for women's feet
Heating elements integrated to heat your foot from toe to heel
S-Pack 1200 battery included – 14 hour battery life
---
Heated socks for direct warmth for feet
Bluetooth-enabled battery – control heat with your phone
Adjustable heat levels for perfect warmth control
Suitable for everyday activities
---
Socks, batteries and charger set
Suitable for everyday activities
Allows heat to be distributed throughout the foot
Adjustable heat levels for perfect warmth control
---
Heated socks keep your entire foot warm
Heating elements integrated to heat your foot from toe to heel
S-Pack 700 battery included – 8 hour battery life
Anatomically designed for men's feet
---
Heated socks for direct warmth for feet
Evenly distributes heat for consistent warmth
Adjustable heat levels for perfect warmth control
Suitable for everyday activities
---
Heated socks keep your entire foot warm
Heating elements integrated to heat your foot from toe to heel
S-Pack 700 battery included – 8 hour battery life
Anatomically designed for women's feet
---
Anatomical 3D shape for improved hold
Distributes pressure across feet to improve comfort
Integrated heating element maintains warmth
Includes battery pair with up to 22 hours of warmth
---
Integrates heating elements into your existing insoles
Ultra-thin design helps to prevent irritation
Suitable for almost any type and size of insole
Includes battery pair with up to 22 hours of warmth
---
Thin heated insoles provide discreet heating
Keep your feet at an ideal temperature
Includes battery pair with up to 22 hours of warmth
Easily fits into most shoes, including snow and ski boots
---
Socks, batteries and charger set
Allows heat to be distributed throughout the foot
3 different heat levels
Suitable for everyday activities
---
Anatomical 3D shape for improved hold
Distributes pressure across feet to improve comfort
Integrated heating element maintains warmth
Includes battery pair with up to 22 hours of warmth
---
Integrates heating elements into your existing insoles
Ultra-thin design helps to prevent irritation
Suitable for almost any type and size of insole
Includes battery pair with up to 22 hours of warmth
---
Thin heated insoles for discreet heating
Keeps your feet at an ideal temperature
Includes battery pair with up to 22 hours of warmth
Easily fits into most shoes, including snow and ski boots
---
Heated socks keep your entire foot warm
Heating elements integrated to heat your foot from toe to heel
Detachable battery pack for ease of use and washing purposes
Anatomically designed for men's feet
---
Heated socks to keep feet warm
Even heating of foot for maximum comfort
Detachable battery for ease of use and washing purposes
Anatomically designed for women's feet
---
Heated unisex socks to keep your feet warm
Warmth distributed evenly around the whole of the foot
Removable battery pack for ease of use and for washing purposes
Helps to keep you warm during outdoor activities
---
Heated unisex socks to keep your feet warm
Cushioning and warmth distributed evenly around the whole of the foot
Removable battery pack for ease of use and for washing purposes
Great for use during outdoor activities
---
Keeps your entire foot warm in winter months to improve performance.
Heating elements integrated to heat your foot from toe to heel
Detachable battery pack for ease of use and washing purposes
Batteries not included; must be bought separately
---
Increased performance throughout the winter months due to feet warming elements
Impulse controlled to warm your feet from toes to heels
Detachable battery for ease of use and washing purposes
Batteries not included; must be bought separately
---
Integrate heating elements to your existing insoles
Ultra-thin design prevents irritation
Textile lining ensures superior comfort
Suitable for almost any type and size of insole
---
Anatomical 3D shape for improved hold
Distributes pressure across feet to improve comfort
Integrated heating element maintains warmth
Available in five sizes to fit men and women
---
Everyday, unisex socks to keep your feet warm
Cushioning and warmth distributed evenly around the whole of the foot
Removable battery pack for ease of use and for washing purposes
Batteries not included; must be purchased separately
---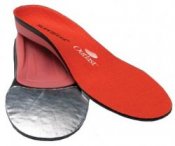 The unique forefoot technology of Superfeet Red Hot provides optimum cold-weather performance and precision fit. For footwear with removable insoles. Recommended for snowboard, ski and wintersport footwear.
60 day comfort guarantee
---
Thin heated insoles for discreet heating
Keep your feet at ideal temperatures
Easily fits into most shoes, including snow and ski boots
Universal size – trimmable for a perfect fit
---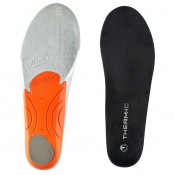 Anatomical insoles keep feet warm
Provides arch support to encourage blood flow
High quality materials for top comfort and stability
Designed for winter sports for ultimate cold protection
---
Can be cut down to size with just a pair of scissors
Appropriate for use in any ski boot
Extremely flat so it does not affect the fit of the boot
Batteries not included; must be bought separately
---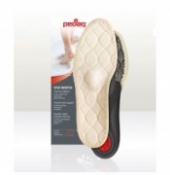 Foot support with 3 layer thermal shield;
Relieves forefoot, arches and heels;
Aluminium underside;
Super soft pure wool.
---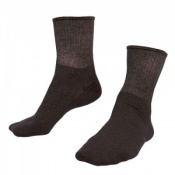 Antibacterial & aids healing;
Soft & comfortable, no inner seams;
Can help prevent fissures & dry skin;
Helps prevent athletes foot & skin irritations.
---
Distributes heat across the entirety of both of your feet
Improves performance by aiding balance and power distribution
High quality material ensures your feet remain at an optimum temperature
Supplied without a battery, which must be bought separately
---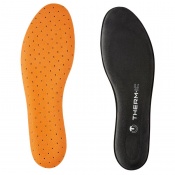 Three layers of insulation trap warm air
Rubber soles ensure stability in shoes
Made with soft and comfortable memory foam
Long-lasting protection against the cold
---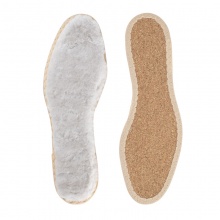 Insulating winter insoles with a soft lambskin shearling surface
Ideal for warming cold feet and managing Raynaud's Disease
Insulated natural cork underside for improved warmth
Extra-thick shearling surface improves comfort underfoot
---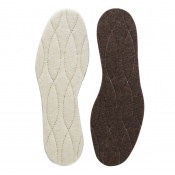 Pedag insoles for controlling shoe temperature
Triple layered design to provide quality warmth
100% natural unbleached lamb's wool layer
Available in 13 sizes suitable for men and women
---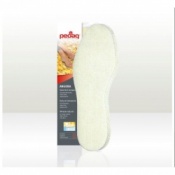 Insoles for shoe temperature regulation;
Perfect for all seasons;
Made with soft angora;
Ultra thin design.
---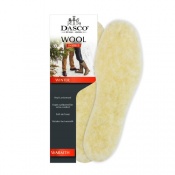 Real lambswool shoe insoles
Cushioned for added comfort
Retain heat for warmer feet
Ideal for outdoor work and activities
---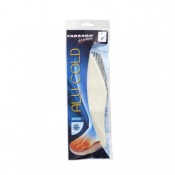 Thermal insoles with a strong aluminium base
Wool outer layer for warmth and comfort
Suitable for most footwear types
Ideal for winter sports
---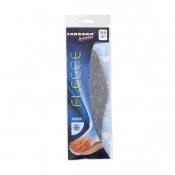 Thermo-control insoles for warmth
Absorb shock to reduce impact
Prevent perspiration and odour
Ideal for outdoor work and winter sports
---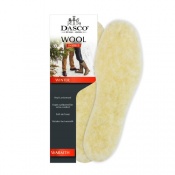 Real lambswool shoe insoles
Cushioned for added comfort
Retain heat for warmer feet
Ideal for outdoor work and activities
---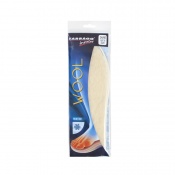 Shoe insoles made of 100% wool
Generate and retain heat
Suitable for most footwear types
Ideal for winter sports