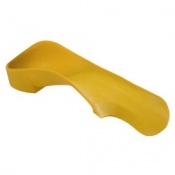 For over-supinated feet;
1st MTH cut-out;
Deep lateral heel cup;
Equinus correction.
---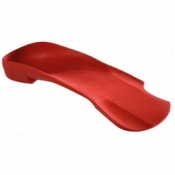 Medial RF & FF posting;
5th MTH cut-out;
1st ray recess;
Mild medial flare.
---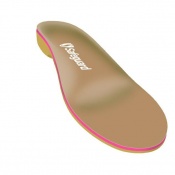 Insoles for use within therapeutic footwear
Cushion vulnerable areas on the sole of the foot
Offload pressure to painful areas or wounds
Available in four different density combinations
---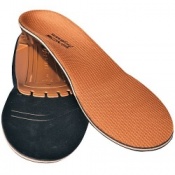 Naturally moulds to your foot shape;
Gives personalised fit without heat;
Supports and stabilises;
For all foot types.
---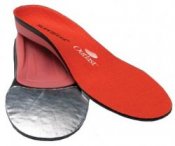 The unique forefoot technology of Superfeet Red Hot provides optimum cold-weather performance and precision fit. For footwear with removable insoles. Recommended for snowboard, ski and wintersport footwear.
60 day comfort guarantee
---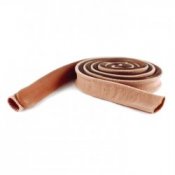 Protects toes, fingers from friction

Helps to alleviate pressure

Use where corns cause discomfort;

Excellent value - approx 60 pads
---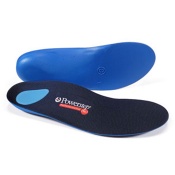 Highly supportive insoles with a slimline design
Includes heel cup and pad for stability and comfort
Made from high quality EVA foam to absorb shock
Only available for professional purchase
---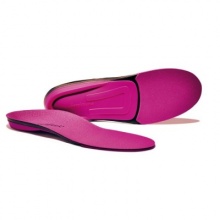 Improves shoe fit and comfort for women who walk or stand for extended periods of time.
60 day comfort guarantee
---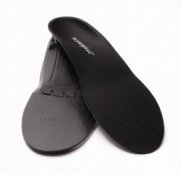 Ideal for slim, tighter fitting footwear.Perfect for people with flat and extra sensitive feet.
60 day comfort guarantee
---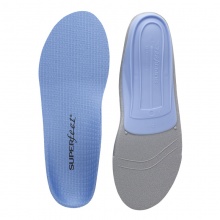 Our most versatile and easy-to-fit insole.
60 day comfort guarantee
---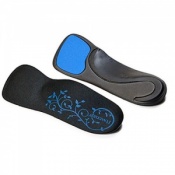 Designed specifically for ladies' shoes including high heels, wedges, pumps, boots, sandals and more

Transforms the comfort and support of your shoes while protecting your feet
Ultra-slim, tapered profile so your feet don't feel squeezed inside your shoe
Full arch support and extra cushioning for impact protection where you need it most
---
Protects from friction and abrasion

Alleviates footwear pressure on toes

Use where corns cause discomfort

Versatile and 12 pads per pack
---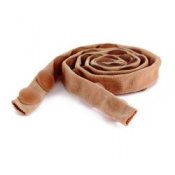 Protects toes and fingers from friction

Helps to alleviate footwear pressure

Extra hygienic antibacterial option

Excellent value - 2 full strips per pack
---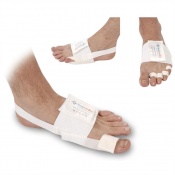 Helps maintain position of the soft tissues of the toes
Made from comfortable soft cotton and elastic
Washable and reusable
Includes four adjustable lesser toe straps and one larger big toe strap
---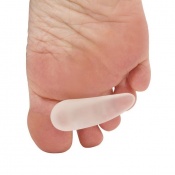 Raises and realigns toes for comfort
Eases pressure on metatarsals
Securely fits between ball of foot and toes
Suitable for hammer toes, claw toes and more
---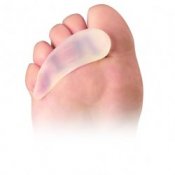 Relieves pressure and pain

Absorbs shock, even pressure

Releases mineral oil to soften skin

Held securely in place with a toe loop
---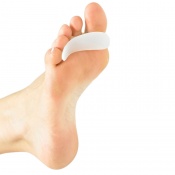 Premium quality silicone for comfort and durability
Helps with discomfort from hammer, claw and mallet toes
Helps reduce pressure and friction for extra comfort
Ergonomically designed to fit the anatomy of the wearer's foot
---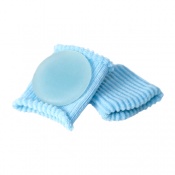 Protects toes and fingers from friction

Special antibacterial gel kills 99.9%

Mineral oil hydrates and comforts

Keeps wounded digits hygienic
---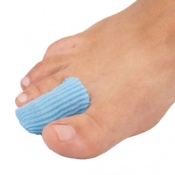 Antibacterial hygienic coating

Mineral oil gel is soft and comfortable

Completely encloses the toe or finger

Suitable for wounds and injuries
---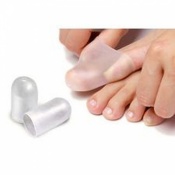 Superior cushion to protect the toe
Reduces friction and pressure on the toes
Aids a number of conditions including corns
Supplied in pairs in a variety of sizes
---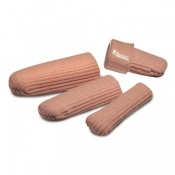 Provides cushioning and relief for painful toes
Reduces pain caused by toe conditions
Available in three different sizes
Caps are supplied as a pair
---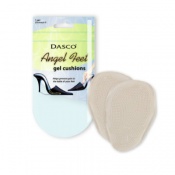 Ultra-thin gel ball-of-foot cushions
Prevent pain when wearing high heels
Washable for better hygiene
Will fit most high heels and sandals
---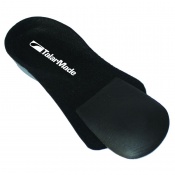 Broad metatarsal pads in A30 shore EVA
Ideal for alleviating hammer or mallet toe deformities
Available with either self-adhesive or MicroGrip fastening
Can be applied to most prefabricated and custom-made orthoses
---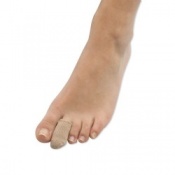 Relieves pain;

Soft & comfortable wear;

Protection for toes & the nail area;

Ribbed nylon for durability & elasticity.
---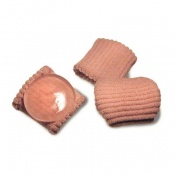 Relieves pain from corns, blisters, hammer toes and toe injuries
Releases oils and vitamins to soften and moisturise skin
Provides cushioning and comfort for your toes
Supplied in pairs of two Gel Toe Pads
---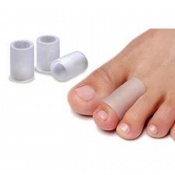 Comforts and cushions the feet and toes
Helps with nail problems and cracked cuticles
Can be used to assist conditions such as hammer toes
Supplied in pairs with three different sizes
---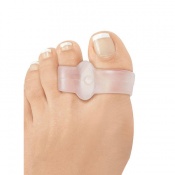 Single pair of soft gel toe separators
Stretch and realign the big and second toes
Relieve pain, tension and discomfort
Double-looped for a more secure fit
---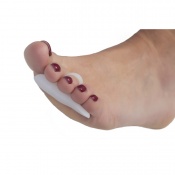 Soft gel crests to support hammer toes
Reduce pressure and shield against impact
Alleviate pain and discomfort
Supplied as a foot-specific pair
---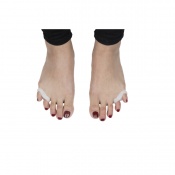 Medical-grade silicone toe straighteners
Straighten and separate the little toes
Provide relief from bunion pain
Reduce friction in overlapping toes
---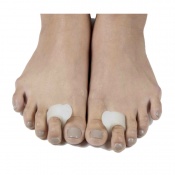 Silicone toe separators to space out two toes
Apply pressure to promote proper joint alignment
Separate and spread out overlapping toes
Reduce friction and irritation between toes
---
Toe crest for the second, third and fourth toes
Reduces pressure caused by hammer toes
Straightens hammer toes to relieve pain
Washable for better hygiene
---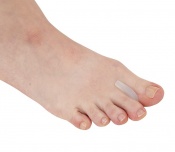 Reduces pressure and friction to ease discomfort
Securely fits between toes
Trimmable for perfect fit
Suitable for corns, toe deformities and more
---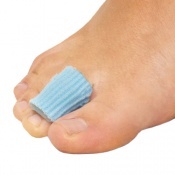 Hygienic antibacterial coating

Delivers softening mineral oil

Washable and reusable pads

For use on corns and abrasions
---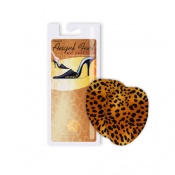 Ultra-thin gel ball-of-foot cushions
Prevent pain from wearing high heels
Soft fabric cover for added comfort
Will fit most high heels and sandals
---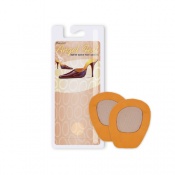 Genuine leather and latex ball-of-the-foot cushions
Contoured and padded for superior comfort
Prevent pain associated with wearing high heels
Will fit most high heels and sandals
---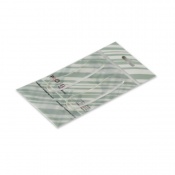 Two small and discreet gel pads
Reduce friction at the heels
Prevent feet from slipping forward
Self-adhesive for a secure fit
---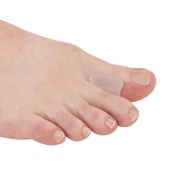 Reduces friction to ease discomfort
Slimmer in the middle for iimproved comfort
Broader top and bottom keeps toes spread
Suitable for toe deformities and more
---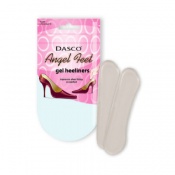 Lightweight silicone gel heel liners
Prevent shoes from slipping off heels
Enhance comfort and shoe fit
For most sizes and shoe styles
---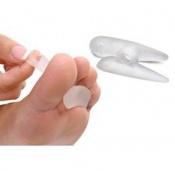 Supplied as individual crests
Independent right and left versions
Reduces pain and discomfort around the toes
Suitable for mallet, claw and hammer toes
---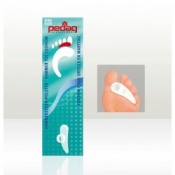 Prevents irritation on tips of toe;
Alleviates pain when walking;
Flexible & tear resistant;
Conforms to any foot.