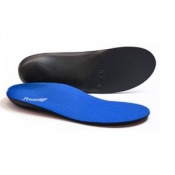 Strong, medical-grade support;

Deep heel cradle;

Double layer and low profile casing

Friction reducing top fabric.
---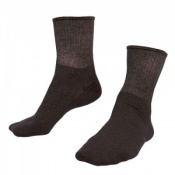 Antibacterial & aids healing;
Soft & comfortable, no inner seams;
Can help prevent fissures & dry skin;
Helps prevent athletes foot & skin irritations.
---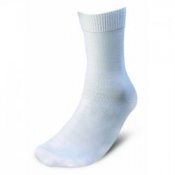 Provide optimum protection for nerve-damaged feet caused by arthritis and diabetes
Help to reduce friction, abrasion and shear forces while preventing calluses
Serve as a soft tissue supplement where the fat under the foot has worn away
Gel cushioning provides pressure relief, pressure distribution and comfort
---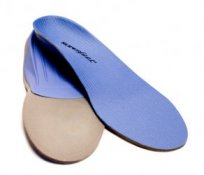 Our most versatile and easy-to-fit insole.
60 day comfort guarantee
---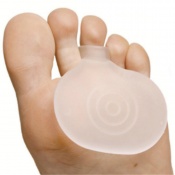 Comfortable and discreet gel metatarsal pad
Shields against impact and redistributes pressure
Reduces pain and fatigue in the ball of the foot
Suitable for use with most closed shoe styles
---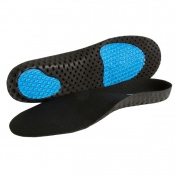 Orthotic insoles with unique bubble technology
Support, cushion and reduce impact
Alleviate plantar fasciitis and heel spurs
Suitable for most activities and sports
---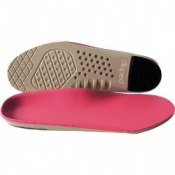 For individuals with diabetes, arthritis and sensitive feet
Vygel heel offers optimal shock absorption
Also suitable for osteoarthritis rheumatoid arthritis
Provides additional cushioning and support
---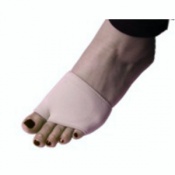 Elasticated fabric sleeve with a silicone gel pad
Cushions and protects the metatarsal heads
Reduces pain and discomfort in the ball of the foot
Supplied as a pair of sleeves
---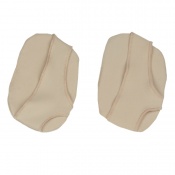 Discreet fabric and gel metatarsal pads
Absorb shock, reduce pressure and cushion
Designed to be used with most everyday footwear
Supplied as a pair of pads
---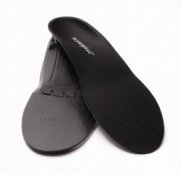 Ideal for slim, tighter fitting footwear.Perfect for people with flat and extra sensitive feet.
60 day comfort guarantee
---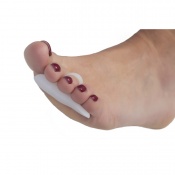 Soft gel crests to support hammer toes
Reduce pressure and shield against impact
Alleviate pain and discomfort
Supplied as a foot-specific pair
---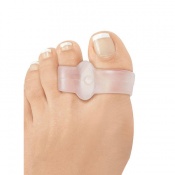 Single pair of soft gel toe separators
Stretch and realign the big and second toes
Relieve pain, tension and discomfort
Double-looped for a more secure fit
---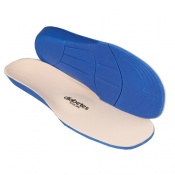 Full-length insoles to cushion and support feet
Provide shock absorption to reduce foot pain
Take pressure off the metatarsal area
Designed to fit most traditional footwear
---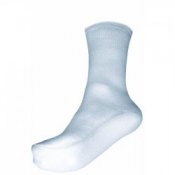 Single layer sock with 6mm of gel

Excellent protection from friction

Massaging fluid like gel

Supplied in pairs
---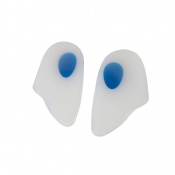 Heel cushions to protect against impact
Correct over-pronation and supination
For treatment of heel spurs and plantar fasciitis
A useful aid for diabetics that suffer heel pain
---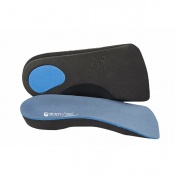 High-quality, firm density EVA insoles
Reduce pressure when standing
Absorb shock to reduce impact
Provide longitudinal arch support
---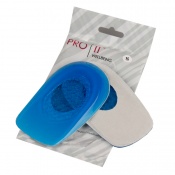 Shock-absorbing heel pads
Prevent heel pain and injury
Alleviate plantar fasciitis
Reduce stress in the lower limbs
---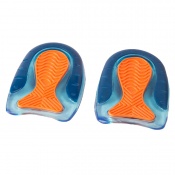 Dual-density silicone gel heel cups
Reduce pressure and absorb shock
Protect against pain and injury
Relieve plantar fasciitis and heel spurs
---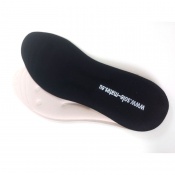 Massages your feet with every step you take
Improves circulation and relieves pain
Moulds to the shape of your feet
Ideal for a number of conditions
---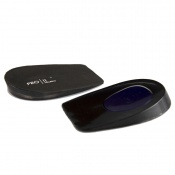 Shock-absorbing silicone heel pads
Reduce heel pain and prevent injury
Alleviate plantar fasciitis and achilles tendinitis
Antibacterial velour cover for reduced odour
---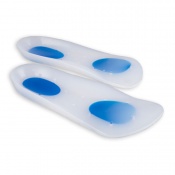 Durable three-quarter-length silicone insoles
Provide excellent arch and heel support
Absorb shock and reduce pressure
Will fit narrow and pointed shoes
---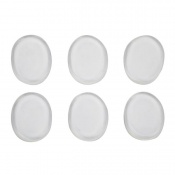 Discreet gel spots to protect feet from rubbing
Prevent calluses, corns, blisters and abrasions
Can be used to add cushioning for greater comfort
Supplied in a pack of 6 spots
---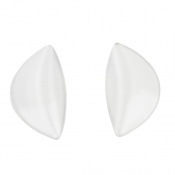 Discreet gel arch supports
Absorb shock and reduce pressure
Ideal for high, weak and fallen arches
Reduce pain caused by high heels
---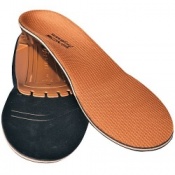 Naturally moulds to your foot shape;
Gives personalised fit without heat;
Supports and stabilises;
For all foot types.
---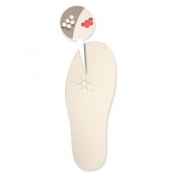 Trim to fit;

Cushions vulnerable areas;

Ideal for wound/post op use;

Available in 3 thicknesses/4 sizes.
---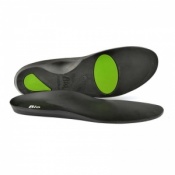 Dual density design

Wipeable polyurethane top cover

Provides comfort and shock absorption

Ideal for diabetic patients
---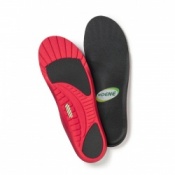 Ergonomic and light.
2mm thick insoles.
Washable & reusable.
Ideal for all sports & activities.
---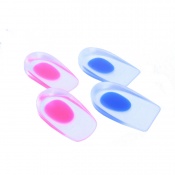 Dual-density silicone heel cups
Absorb shock and reduce pressure
Alleviate and prevent heel pain
Washable for good hygiene
---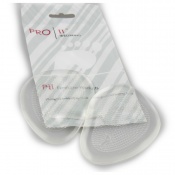 Pair of gel cushioning ball-of-foot pads
Reduce pressure and impact to prevent pain
Ultra thin to allow 25% more space in your shoes
Non-slip technology provides a secure fit
---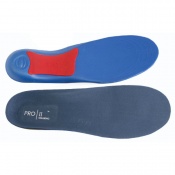 Orthotic insoles designed to fit sports shoes
Suitable for high-impact sports activities
Absorb shock and reduce pressure
Flexible arch strip prevents arch pain and injury
---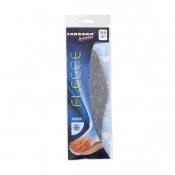 Thermo-control insoles for warmth
Absorb shock to reduce impact
Prevent perspiration and odour
Ideal for outdoor work and winter sports
---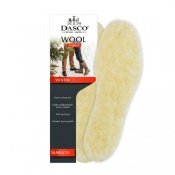 Real lambswool shoe insoles
Cushioned for added comfort
Retain heat for warmer feet
Ideal for outdoor activities
---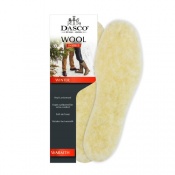 Real lambswool shoe insoles
Cushioned for added comfort
Retain heat for warmer feet
Ideal for outdoor work and activities
---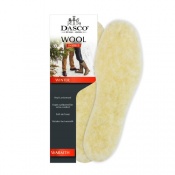 Real lambswool shoe insoles
Cushioned for added comfort
Retain heat for warmer feet
Ideal for outdoor work and activities
---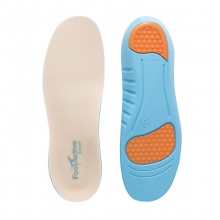 Shoe insoles for people with Diabetes
Helps to prevent conditions caused by foot neuropathy
Maximises comfort for its wearer
Also suitable for general sensitive feet
---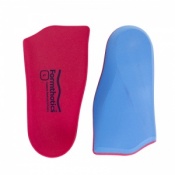 Low density PE foam-based
Provides excellent cushioning to feet
Two layers of foam for superior comfort
Perfect for use during high-impact sports
---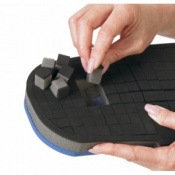 Made for use with the ProCare Off-Loading Diabetic Shoe
Off-loads pressure on the foot to prevent your condition worsening
Foam blocks in the insole can be removed for tailored support
Spare or replacement insole for improved foot protection
---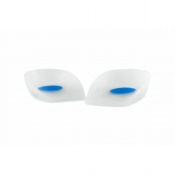 ---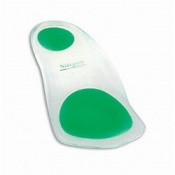 Dual density silicone construction

Designed for maximum shock absorbtion

Ideal for sporting use

Latex free and hypoallergenic
---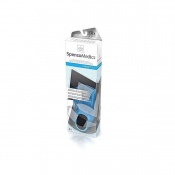 Specially designed for those with diabetes
Helps prevent common foot injuries
Memory structured foam for superior cushioning
Eliminate pressure points that cause blisters
---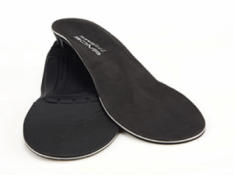 A unique 3 layer foam system features Superfeet's new Dynamic Moulding Process to provide comfort and support for sensitive feet.
60 day comfort guarantee
---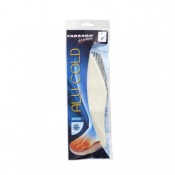 Thermal insoles with a strong aluminium base
Wool outer layer for warmth and comfort
Suitable for most footwear types
Ideal for winter sports
---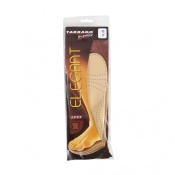 High-quality sheepskin leather comfort insoles
No chemical treatments, dyes or varnishes added
Contain activated carbon to reduce moisture and foot odour
Anatomical design helps alleviate back, cervical and knee pain
---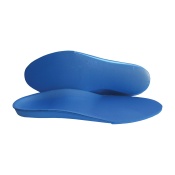 EVA insoles designed to provide control and firm support
Constructed from three layers of EVA for superior performance
Absorb shock to prevent pain and injury in the feet and lower limbs
Ideal for individuals who spend a lot of time on their feet
---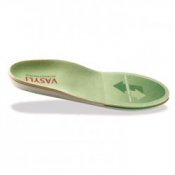 Addresses the key problems areas of the diabetic foot
Scientifically shown to reduce shear pressures by over 50%
Dramatically reduces the onset of plantar ulcers
Uniquely constructed from five layers to move with the foot