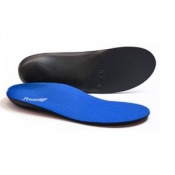 Strong, medical-grade support;

Deep heel cradle;

Double layer and low profile casing

Friction reducing top fabric.
---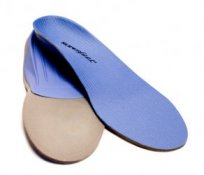 Our most versatile and easy-to-fit insole.
60 day comfort guarantee
---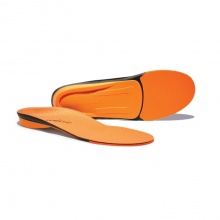 Ideal for men who run, walk or stand for extended periods of time.
60 day comfort guarantee
---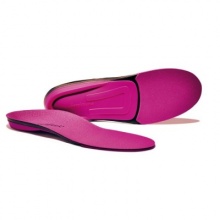 Improves shoe fit and comfort for women who walk or stand for extended periods of time.
60 day comfort guarantee
---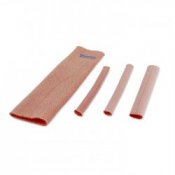 Fully lined with mineral oil gel

Can aid in reducing scar tissue

Protects toes, fingers from friction

Simply cut the tubing to desired size
---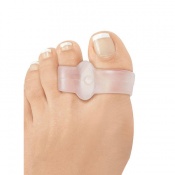 Single pair of soft gel toe separators
Stretch and realign the big and second toes
Relieve pain, tension and discomfort
Double-looped for a more secure fit
---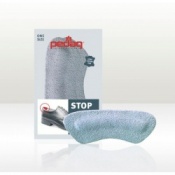 Help to keep the heels in place
Prevent friction and blister development
Made with soft suede leather for added comfort
Designed to provide relief for narrow heels
---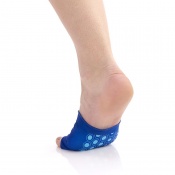 Helps prevent blisters and inflammation on the balls of feet
Absorbs impacts to reduce pain from existing injuries
Anatomical design for left and right feet provides a better fit
Made from washable and reusable silicone for a longer life
---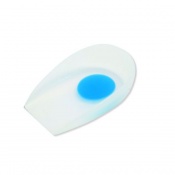 Dual-density, medical-grade silicone gel provides double cushioning
Wrap-around design fully protects the entire heel
Absorbs shock, relieving stress on the feet
Combats heel pain and encourages natural recovery of the foot
---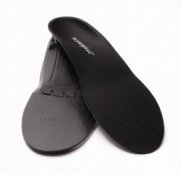 Ideal for slim, tighter fitting footwear.Perfect for people with flat and extra sensitive feet.
60 day comfort guarantee
---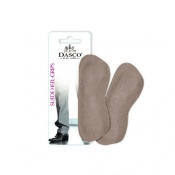 Suede heel grips to improve shoe fit
Prevents slippage and rubbing at the heel
Strong self-adhesive backing for secure fit
Will fit most boots and closed-back shoes
---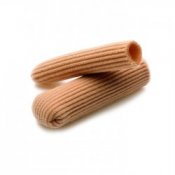 Fully lined with mineral oil gel

Protects against friction pain

Treats nail or skin dryness

Reduces discomfort caused by corns
---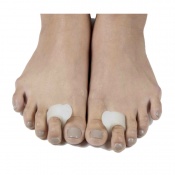 Silicone toe separators to space out two toes
Apply pressure to promote proper joint alignment
Separate and spread out overlapping toes
Reduce friction and irritation between toes
---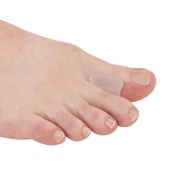 Reduces friction to ease discomfort
Slimmer in the middle for iimproved comfort
Broader top and bottom keeps toes spread
Suitable for toe deformities and more
---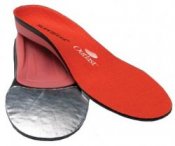 The unique forefoot technology of Superfeet Red Hot provides optimum cold-weather performance and precision fit. For footwear with removable insoles. Recommended for snowboard, ski and wintersport footwear.
60 day comfort guarantee
---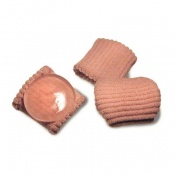 Relieves pain from corns, blisters, hammer toes and toe injuries
Releases oils and vitamins to soften and moisturise skin
Provides cushioning and comfort for your toes
Supplied in pairs of two Gel Toe Pads
---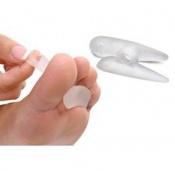 Supplied as individual crests
Independent right and left versions
Reduces pain and discomfort around the toes
Suitable for mallet, claw and hammer toes
---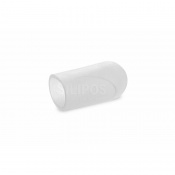 Protect your fingers and toes from pain caused by pressure and friction
Treat nail and skin problems and reduce discomfort caused by corns, blisters and ingrown nails
Constructed from mineral oil gel to cushion, moisturise and condition the skin
Viscoelastic properties help enable movement and prevent abrasion and discomfort.
---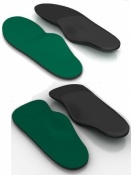 Long lasting quality insole

Added soft arch for extra comfort

7 available sizes to ensure fit

3/4 length or full length
---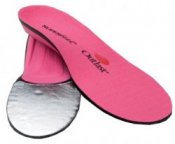 Ideal for women's snowboard, ski and winter sport footwear. Regulates temperature for cold weather comfort. For footwear with removable insoles.
60 day comfort guarantee
---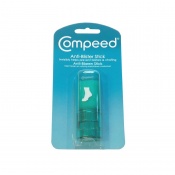 Prevents friction and blistering
Can be applied on the feet or other parts of the body
Appears invisible on the skin
Easy and mess-free to apply
---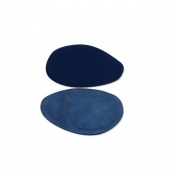 Anti-shock zone helps to relieve pain
Alleviates metatarsalgia and blistering of the skin
Cushions both the ball of the foot and heel
Slim design fits to most shoes
---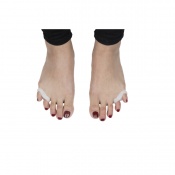 Medical-grade silicone toe straighteners
Straighten and separate the little toes
Provide relief from bunion pain
Reduce friction in overlapping toes
---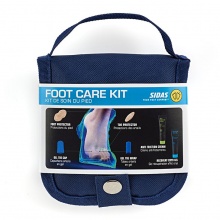 Comprehensive foot care and protection solution
Protects feet from injuries for better foot health
Reduces pain caused by existing injuries to enable healing
Includes blister pads, soothing cream, gel protectors and more
---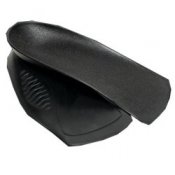 Fits into tighter fitting dress shoes. For flat shoes and low heels of 1" and lower.
60 day comfort guarantee
---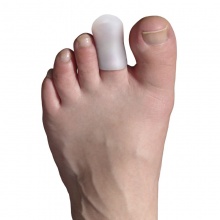 Surrounds and protects the toe
Helps reduce pain from blisters and corns
Designed to fit any toe
Two toe protectors inlcuded
---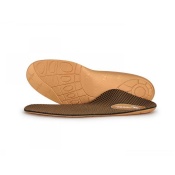 Orthotics designed especially for use with sports footwear
Innovative tri-density technology with Pro-Shox top cover
Recommended for those with medium and high foot arches
Friction-free surface to prevent blisters and other foot problems
---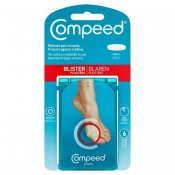 Blister plasters for immediate pain relief
Protects and cushions against rubbing
Allows wounds to heal quicker
Available in two sizes
---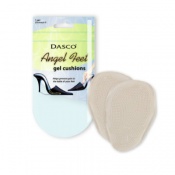 Ultra-thin gel ball-of-foot cushions
Prevent pain when wearing high heels
Washable for better hygiene
Will fit most high heels and sandals
---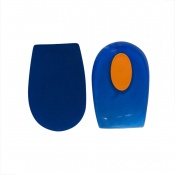 Made from specialised impact gel to protect against shock
Anti-friction top coat counters the blistering and shearing effects of sports shoes
By combating the direct force of shock on the feet and legs, knee and back pain are prevented
Ideal for sports, high-impact activities and heavy lifting
---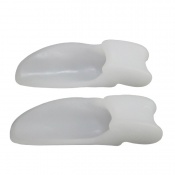 Two-in-one bunion protector and toe corrector
Made from soft gel that moulds for a custom-like fit
Reduces friction between shoes and bunions/hammer toes
Realigns the big toe to reduce pressure on the joint
---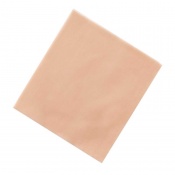 Easy blister prevention for improved foot health
Biomechanical construction ensures comfortable wear
Durable construction designed for multi-day use
Dimensions: 90 x 100 x 1mm
---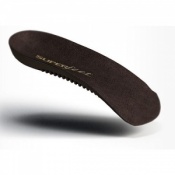 Three quarter;
Ideal for work shoes;
Plush microsuede & foam top layer;
60 day comfort guarantee.
---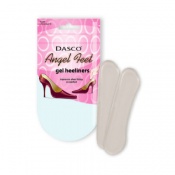 Lightweight silicone gel heel liners
Prevent shoes from slipping off heels
Enhance comfort and shoe fit
For most sizes and shoe styles
---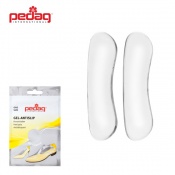 Cushions heels to prevent blisters and discomfort
Protects sensitive skin from pressure and friction
Removable and washable for long-term use
Self-adhesive design prevents slipping
---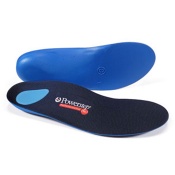 Highly supportive insoles with a slimline design
Includes heel cup and pad for stability and comfort
Made from high quality EVA foam to absorb shock
Only available for professional purchase
---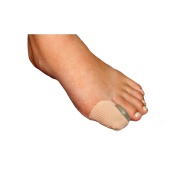 Protects toes from abrasion

Added benefit of a gel toe spreader

Delivers mineral oil to the skin

Supplied in packs of 2 toe caps
---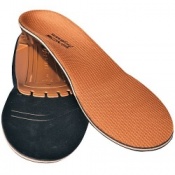 Naturally moulds to your foot shape;
Gives personalised fit without heat;
Supports and stabilises;
For all foot types.
---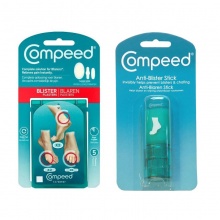 Complete foot care solution to blisters with plasters and anti-blister stick
Ideal for users who are prone to rubbing and blisters
Anti-blister stick prevents blisters while plasters improve current blisters
Protects the area to immediately reduce irritation and pain
---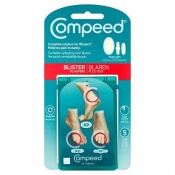 Blister plasters provide immediate pain relief
Minimises chafing and rubbing
Helps wounds heal quickly
Provides you with three plaster options
---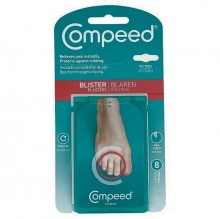 Immediately pain-relieving plasters for blisters on toes
Offers fast wound healing for quick recovery
Protects and cushions against rubbing
Designed specifically for use on the toes
---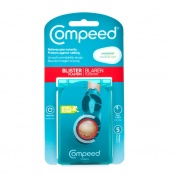 Blister plasters which are designed to ease pain
Provides an extra cushioning zone to prevent rubbing
Offers fast wound healing
Specifically designed for underfoot blisters
---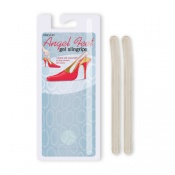 Lightweight gel strips to line shoe straps
Prevent straps from slipping for better comfort
Stop shoe straps from rubbing on foot skin
Sold in packs of two pairs (four strips in total)
---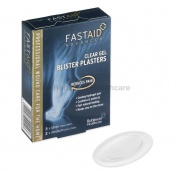 Reduces pain and promotes healing
Ideal for use on heels and toes
For pain caused by new or ill-fitting shoes
Supplied sterile in tamper-evident packaging
---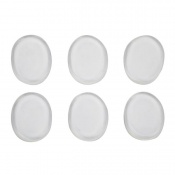 Discreet gel spots to protect feet from rubbing
Prevent calluses, corns, blisters and abrasions
Can be used to add cushioning for greater comfort
Supplied in a pack of 6 spots
---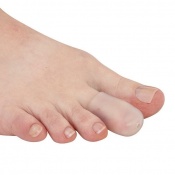 Provides protection to whole toe
Soft silicone for improved cushioning
Pre-formed design for easier use
Ideal for protecting corns, blisters and more
---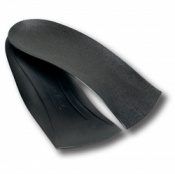 Designed for high heels;
Light-weight & slim-fitting;
Increases stability;
Cushions heel impact.
---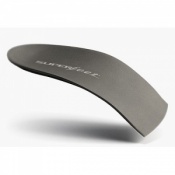 Three quarter;
relieve pressure under the forefoot;
Plush microsuede & foam top layer;
60 day comfort guarantee.
---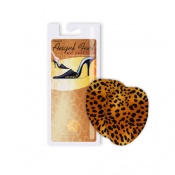 Ultra-thin gel ball-of-foot cushions
Prevent pain from wearing high heels
Soft fabric cover for added comfort
Will fit most high heels and sandals
---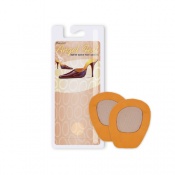 Genuine leather and latex ball-of-the-foot cushions
Contoured and padded for superior comfort
Prevent pain associated with wearing high heels
Will fit most high heels and sandals
---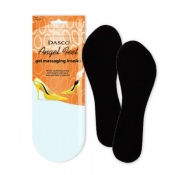 Advanced gel cushioning technology
Prevent pain under heels and balls of feet
Soft fabric cover for added comfort
Will fit most high heels and sandals
---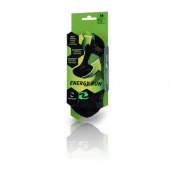 Features ventilation panels for added comfort
Eliminates friction to reduce skin irritation
Enertor brand is endorsed by Usain Bolt
Made with performance-boosting yarn
---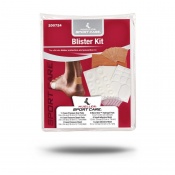 Convenient, portable blister prevention kit

Suitable for treating calluses, friction burns and blisters

Includes form-cut, latex-free pressure pads

Ideal for physio first aid bags
---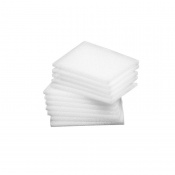 Foam heel and lace pads
Provide an extra layer of material between your shoes and feet
Reduce friction and help to prevent blisters
Supplied in a dispenser roll of 2000 pads
---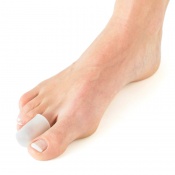 Premium quality silicone for comfort and durability
Helps with corns and blisters between the toes
Also helps with hammer/claw toes, friction and pressure
Ergonomically designed to fit the anatomy of the wearer's foot
---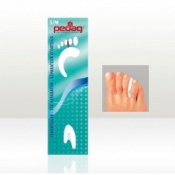 Prevents pain caused from friction
Ideal for corns, blisters, and post-op use
Flexible and tear resistant for longevity
Washable and reusable for ongoing benefit
---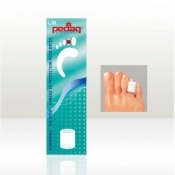 Relieves pressure points;
Alleviates pain from corns & warts;
Flexible & tear resistant;
Contains moisturising lotion.
---
Prevents blisters and helps them heal
Ideal for runners and active people
Gel moves so skin doesn't – preventing friction
Supplied in a pack of 8 protectors
---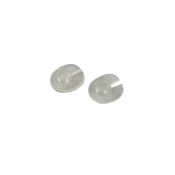 A single pair of discreet toe post guards
For flip flops and sandals with toe posts
Protect and massage between the toes
Non-slip design for enhanced comfort
---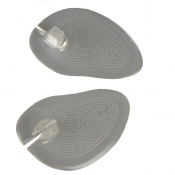 Single pair of discreet toe post guards
Suitable for flip flops and sandals with toe posts
Prevent rubbing of posts between toes
Metatarsal pads cushion the balls of the feet
---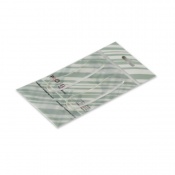 Two small and discreet gel pads
Reduce friction at the heels
Prevent feet from slipping forward
Self-adhesive for a secure fit
---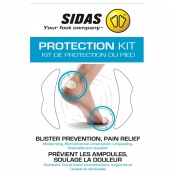 Easy blister prevention for improved foot health
Biomechanical construction ensures comfortable wear
Durable construction designed for multi-day use
Includes four toe protectors and five foot protectors
---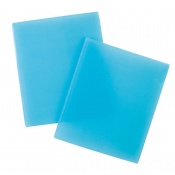 Easy blister prevention for improved foot health
Biomechanical construction ensures comfortable wear
Durable construction designed for multi-day use
Dimensions: 100 x 115 x 2mm
---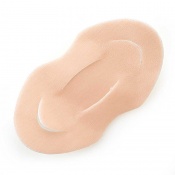 Easy blister prevention for improved foot health
Biomechanical construction ensures comfortable wear
Durable construction designed for multi-day use
Supplied in a pack of three foot protectors
---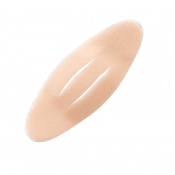 Easy blister prevention for improved foot health
Biomechanical construction ensures comfortable wear
Durable construction – designed for multi-day use
Supplied in a pack of five toe protectors
---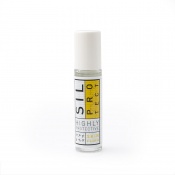 Protects against blisters and rubbing
All-day protection without reapplication
Easy and quick to apply anywhere
Works in wet conditions
---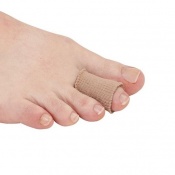 Provides protection to toe
Manufactured from 2mm thick silicone for improved cushioning
Covered outside to reduce sheer
Ideal for protecting corns, blisters and more
---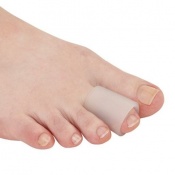 Provides protection to middle of toe
Soft silicone for improved cushioning
Pre-formed design for easier use
Ideal for protecting corns, blisters and more
---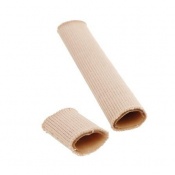 Provides all-round protection to toe
Interior silicone coating for improved cushioning
Supplied in 14.5cm length – just cut to size
Ideal for protecting corns, blisters and more
---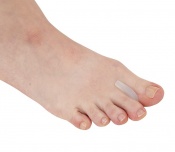 Reduces pressure and friction to ease discomfort
Securely fits between toes
Trimmable for perfect fit
Suitable for corns, toe deformities and more
---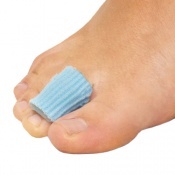 Hygienic antibacterial coating

Delivers softening mineral oil

Washable and reusable pads

For use on corns and abrasions
---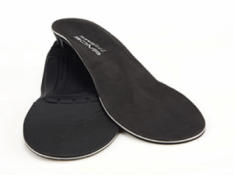 A unique 3 layer foam system features Superfeet's new Dynamic Moulding Process to provide comfort and support for sensitive feet.
60 day comfort guarantee