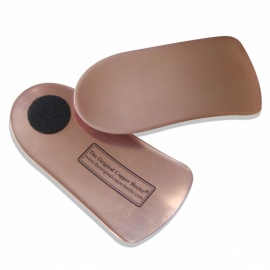 Solid copper insoles for improved foot comfort
Suitable for people suffering from foot and leg pain
Slim, anatomical design is comfortable in shoes
Suitable for almost all styles of shoes
---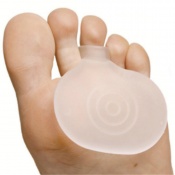 Comfortable and discreet gel metatarsal pad
Shields against impact and redistributes pressure
Reduces pain and fatigue in the ball of the foot
Suitable for use with most closed shoe styles
---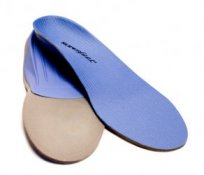 Our most versatile and easy-to-fit insole.
60 day comfort guarantee
---
EVA insole

Rigid nylon base

Ideal for heavier patients

Quick dry, moisture absorbing material
---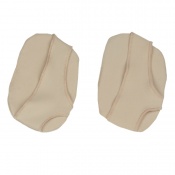 Discreet fabric and gel metatarsal pads
Absorb shock, reduce pressure and cushion
Designed to be used with most everyday footwear
Supplied as a pair of pads
---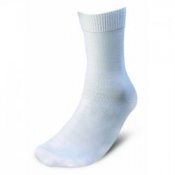 Provide optimum protection for nerve-damaged feet caused by arthritis and diabetes
Help to reduce friction, abrasion and shear forces while preventing calluses
Serve as a soft tissue supplement where the fat under the foot has worn away
Gel cushioning provides pressure relief, pressure distribution and comfort
---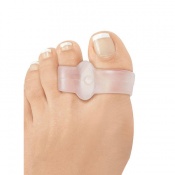 Single pair of soft gel toe separators
Stretch and realign the big and second toes
Relieve pain, tension and discomfort
Double-looped for a more secure fit
---
Stabilises foot & ankle;
Reduces knee pain in osteoarthritis;
Arch support;
Machine washable.
---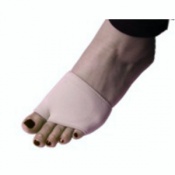 Elasticated fabric sleeve with a silicone gel pad
Cushions and protects the metatarsal heads
Reduces pain and discomfort in the ball of the foot
Supplied as a pair of sleeves
---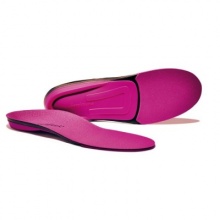 Improves shoe fit and comfort for women who walk or stand for extended periods of time.
60 day comfort guarantee
---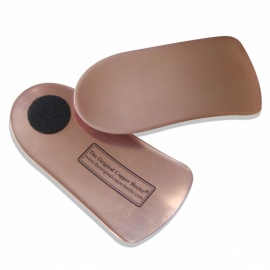 Pair of Original Copper Heelers with two spare Velcro discs
For individuals seeking to use the insoles in multiple pairs of shoes
Anatomically designed insoles with an ultra-slim design
Suitable for daily use and in virtually any footwear type
---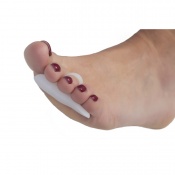 Soft gel crests to support hammer toes
Reduce pressure and shield against impact
Alleviate pain and discomfort
Supplied as a foot-specific pair
---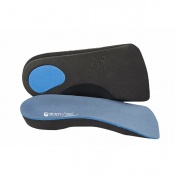 High-quality, firm density EVA insoles
Reduce pressure when standing
Absorb shock to reduce impact
Provide longitudinal arch support
---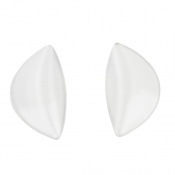 Discreet gel arch supports
Absorb shock and reduce pressure
Ideal for high, weak and fallen arches
Reduce pain caused by high heels
---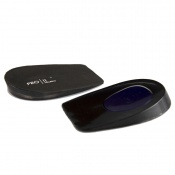 Shock-absorbing silicone heel pads
Reduce heel pain and prevent injury
Alleviate plantar fasciitis and achilles tendinitis
Antibacterial velour cover for reduced odour
---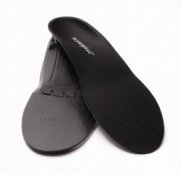 Ideal for slim, tighter fitting footwear.Perfect for people with flat and extra sensitive feet.
60 day comfort guarantee
---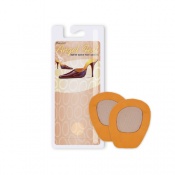 Genuine leather and latex ball-of-the-foot cushions
Contoured and padded for superior comfort
Prevent pain associated with wearing high heels
Will fit most high heels and sandals
---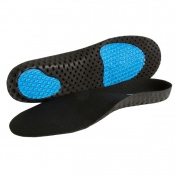 Orthotic insoles with unique bubble technology
Support, cushion and reduce impact
Alleviate plantar fasciitis and heel spurs
Suitable for most activities and sports
---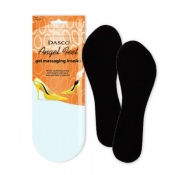 Advanced gel cushioning technology
Prevent pain under heels and balls of feet
Soft fabric cover for added comfort
Will fit most high heels and sandals
---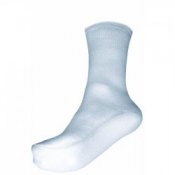 Single layer sock with 6mm of gel

Excellent protection from friction

Massaging fluid like gel

Supplied in pairs
---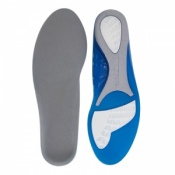 Provides maximum cushioning

Anatomical Cushioning System

Heel cupping provides optimal fit

Correct arch placement
---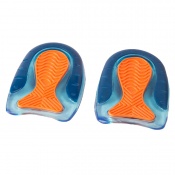 Dual-density silicone gel heel cups
Reduce pressure and absorb shock
Protect against pain and injury
Relieve plantar fasciitis and heel spurs
---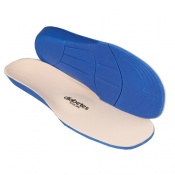 Full-length insoles to cushion and support feet
Provide shock absorption to reduce foot pain
Take pressure off the metatarsal area
Designed to fit most traditional footwear
---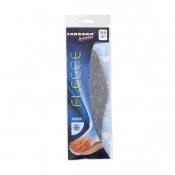 Thermo-control insoles for warmth
Absorb shock to reduce impact
Prevent perspiration and odour
Ideal for outdoor work and winter sports
---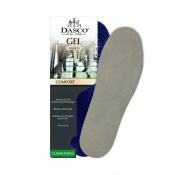 Insoles to enhance everyday comfort
Advanced cushioning technology
Will fit most shoes and boots
Trim-to-fit design
---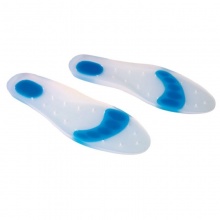 Softer heel and ball of foot for cushioning
Even pressure distribution on plantar surface
Full length design gives total foot cushioning
Suitable for arthritis, ball of foot pain and more
---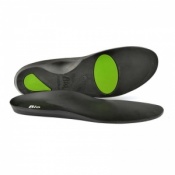 Dual density design

Wipeable polyurethane top cover

Provides comfort and shock absorption

Ideal for diabetic patients
---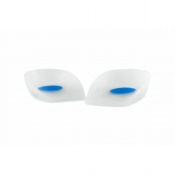 ---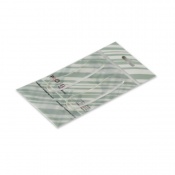 Two small and discreet gel pads
Reduce friction at the heels
Prevent feet from slipping forward
Self-adhesive for a secure fit
---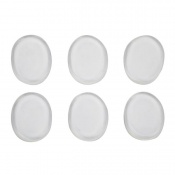 Discreet gel spots to protect feet from rubbing
Prevent calluses, corns, blisters and abrasions
Can be used to add cushioning for greater comfort
Supplied in a pack of 6 spots
---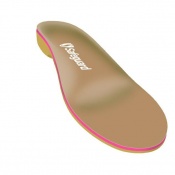 Insoles for use within therapeutic footwear
Cushion vulnerable areas on the sole of the foot
Offload pressure to painful areas or wounds
Available in four different density combinations
---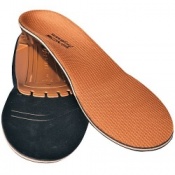 Naturally moulds to your foot shape;
Gives personalised fit without heat;
Supports and stabilises;
For all foot types.
---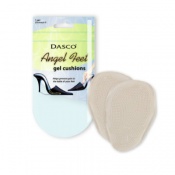 Ultra-thin gel ball-of-foot cushions
Prevent pain when wearing high heels
Washable for better hygiene
Will fit most high heels and sandals
---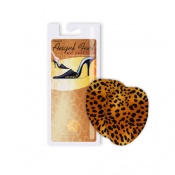 Ultra-thin gel ball-of-foot cushions
Prevent pain from wearing high heels
Soft fabric cover for added comfort
Will fit most high heels and sandals
---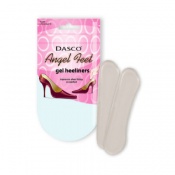 Lightweight silicone gel heel liners
Prevent shoes from slipping off heels
Enhance comfort and shoe fit
For most sizes and shoe styles
---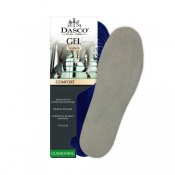 Insoles to enhance everyday comfort
Advanced cushioning technology
Will fit most shoes and boots
Trim-to-fit design
---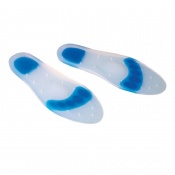 Softer heel and ball of foot for cushioning
Even pressure distribution on plantar surface
Integral metatarsal pad for increased support
Suitable for arthritis, ball of foot pain and more
---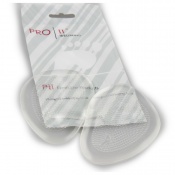 One pair of gel ball-of-foot cushions
Designed for use with high heels
Absorb shock and reduce pressure
Massage forefeet to relieve pain
---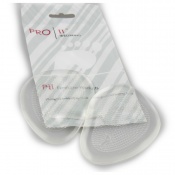 Pair of gel cushioning ball-of-foot pads
Reduce pressure and impact to prevent pain
Ultra thin to allow 25% more space in your shoes
Non-slip technology provides a secure fit
---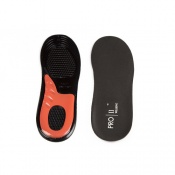 High-grade silica gel insoles for everyday use
Absorb shock and reduce pressure on feet
Rough dot pattern provides a gentle massage
Designed to be trimmed for a superior fit
---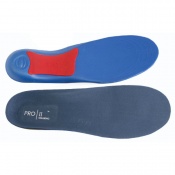 Orthotic insoles designed to fit sports shoes
Suitable for high-impact sports activities
Absorb shock and reduce pressure
Flexible arch strip prevents arch pain and injury
---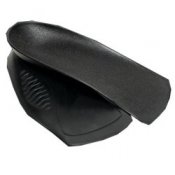 Fits into tighter fitting dress shoes. For flat shoes and low heels of 1" and lower.
60 day comfort guarantee
---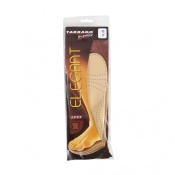 High-quality sheepskin leather comfort insoles
No chemical treatments, dyes or varnishes added
Contain activated carbon to reduce moisture and foot odour
Anatomical design helps alleviate back, cervical and knee pain
---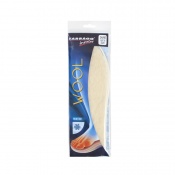 Shoe insoles made of 100% wool
Generate and retain heat
Suitable for most footwear types
Ideal for winter sports