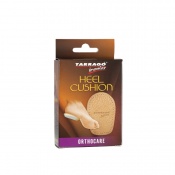 Leather heel pads with long-lasting latex base
Cushion the heels against impact
Reduce heel pain and prevent heel injury
For everyday activities and low-impact sports
---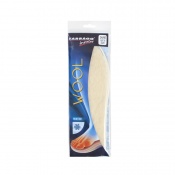 Shoe insoles made of 100% wool
Generate and retain heat
Suitable for most footwear types
Ideal for winter sports
---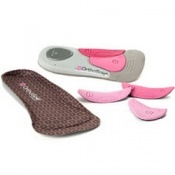 3/4 length customiseable insoles

Alternate arch and metatarsal support pads

Configue for optimal comfort

Unquie support for feet,body and sporting activities
---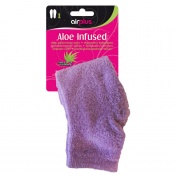 Pair of socks in an attractive purple colour
Infused with Aloe Vera and vitamin E
Moisturises feet for enhanced footcare
Soft material comforts and warms feet
---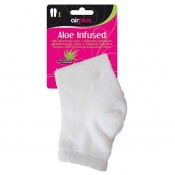 Pair of socks in an attractive pure white colour
Infused with Aloe Vera and vitamin E
Moisturises feet for enhanced footcare
Soft material comforts and warms feet
---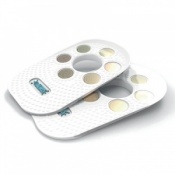 Magnetic heel pad inserts
6 powerful integrated magnets
Provides pain relief for hurting heels
Relieves pressure from affected area
---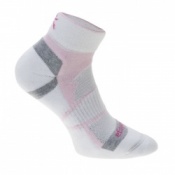 Reinforced cushioned heel;
Broad elastic arch support;
Medium volume construction;
Mesh panels aid ventilation.
---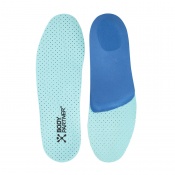 Helps support most biomechanical inconsistencies in the stride
Assists in supporting the rear-to-midsole zone of your feet
Designed to be both lightweight and supportive
Provides enhanced stability to your arches
---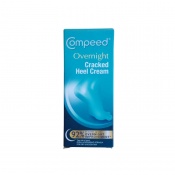 Improves the appearance of skin
Combines Urea and Lactic Acid to repair damage
Works overnight for quick relief
Provides pain relief for dry, cracked skin
---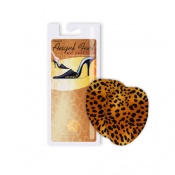 Ultra-thin gel ball-of-foot cushions
Prevent pain from wearing high heels
Soft fabric cover for added comfort
Will fit most high heels and sandals
---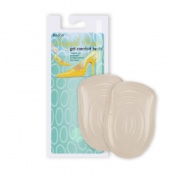 Lightweight gel heel pads
Advanced cushioning technology
Protect heels against impact
Suitable for most shoe styles and sizes
---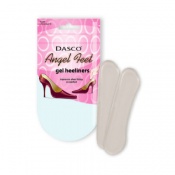 Lightweight silicone gel heel liners
Prevent shoes from slipping off heels
Enhance comfort and shoe fit
For most sizes and shoe styles
---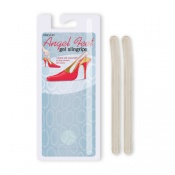 Lightweight gel strips to line shoe straps
Prevent straps from slipping for better comfort
Stop shoe straps from rubbing on foot skin
Sold in packs of two pairs (four strips in total)
---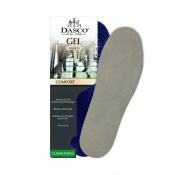 Insoles to enhance everyday comfort
Advanced cushioning technology
Will fit most shoes and boots
Trim-to-fit design
---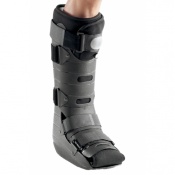 Designed with a removable toe cover for added support
Protects the foot and ankle from further damage
Controls swelling and oedema for your comfort
Allows you to get back on your feet in safety
---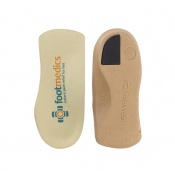 Designed to relieve pain from all areas of the foot
Helps successfully treat specific foot problems
Developed by leading foot care specialists
Suitable for use in most types of shoes
---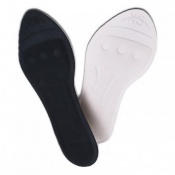 Made with high quality, food-grade glycerin
Naturally relieves pain in the feet and legs
Clinically proven to increase circulation
Massages and cushions your feet
--- ---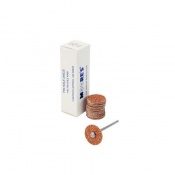 Supplied in a pack of 100 discs
Finished dead skin and calluses
Helps alleviate the pain associated with calluses
Discs are help securely in place
---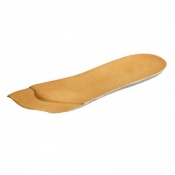 Pair of women's insoles
Shock absorbing material
Disperse pressure for greater comfort
Relieves sore feet
---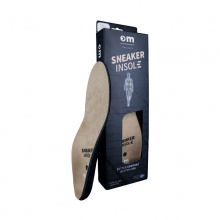 Sneaker insoles for everyday use in sports shoes
Insoles for anyone looking to protect their feet at work or home
Memory foam adapts the insole to your foot
Shock absorbing zone reduces pressure on the heel
---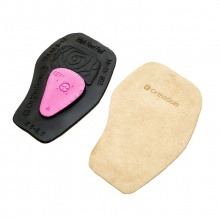 Cushioning pads for reducing metatarsal pain
Suitable for use with high heeled shoes
Adjustable support to meet your needs
Discreet design is unobtrusive in your shoes
---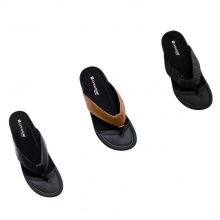 Fashionable sandals with built in customisable insoles

Suitable for easing ailments such as plantar fasciitis

Choose from light, medium or firm support

Keep feet cool and comfortable during warm weather
---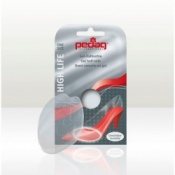 Anatomically shaped gel half sole;
Cushions the ball of the foot;
Improves fit of intermediate sizes;
Removable & washable.
---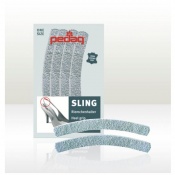 Heel grips for sandals and slingback shoes
Prevents blistering on sensitive heel skin
Keeps straps in place and prevents friction
Soft leather is comfortable to wear while walking
---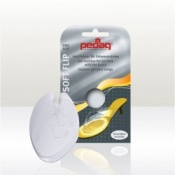 Gel pad for flip flops;
Protects skin between the toes;
Relieves pain in the forefoot;
Reusable & washable.
---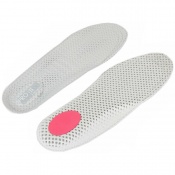 Lightweight comfort insole for sports
With shock absorption pads to protect heels
Trim-to-fit design for maximum comfort
Breathable mesh upper for reduced odour
---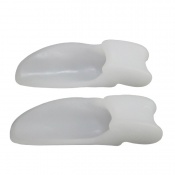 Two-in-one bunion protector and toe corrector
Made from soft gel that moulds for a custom-like fit
Reduces friction between shoes and bunions/hammer toes
Realigns the big toe to reduce pressure on the joint
---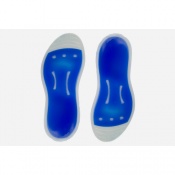 Everyday shoe insoles for comfort and protection
Gel pads cushion, massage and protect the feet
Extra gel cushioning absorbs shock at the heel
Non-toxic and hypoallergenic gel and cover
---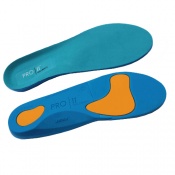 Insoles designed for walking, running and sports
Provide shock absorption to prevent pain and injury
Reinforce the heel for better stability and balance
Non-slip base keeps insoles securely in place
---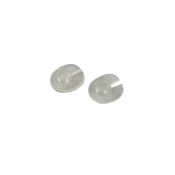 A single pair of discreet toe post guards
For flip flops and sandals with toe posts
Protect and massage between the toes
Non-slip design for enhanced comfort
---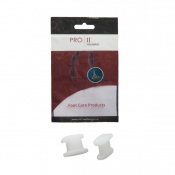 Two gel toe spreaders
Increase space between big and second toes
Relieve discomfort caused by bunions
Ease pain caused by overlapping toes
---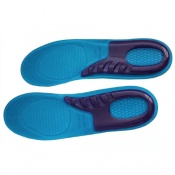 Comfort insoles made from high-grade silica gel
Breathable, for reduced moisture and odour
Massaging dots help to alleviate existing pain
Can be trimmed to size for a superior fit
---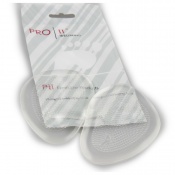 One pair of gel ball-of-foot cushions
Designed for use with high heels
Absorb shock and reduce pressure
Massage forefeet to relieve pain
---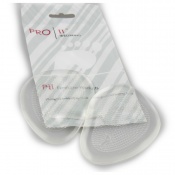 Pair of gel cushioning ball-of-foot pads
Reduce pressure and impact to prevent pain
Ultra thin to allow 25% more space in your shoes
Non-slip technology provides a secure fit
---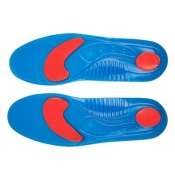 Gel insoles designed to absorb shock during sports
With metatarsal and heel pads for enhanced protection
Contoured design cushions sore and tired feet
Soft fabric upper for improved comfort
---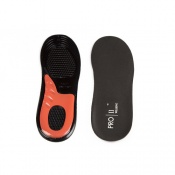 High-grade silica gel insoles for everyday use
Absorb shock and reduce pressure on feet
Rough dot pattern provides a gentle massage
Designed to be trimmed for a superior fit
---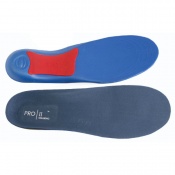 Orthotic insoles designed to fit sports shoes
Suitable for high-impact sports activities
Absorb shock and reduce pressure
Flexible arch strip prevents arch pain and injury
---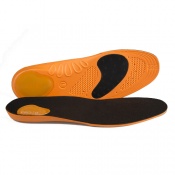 Insoles for high-impact sports
Reduce pressure on the balls of the feet
Absorb shock to reduce impact on joints
Heel seats ease pain and prevent injury
---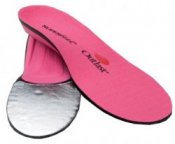 Ideal for women's snowboard, ski and winter sport footwear. Regulates temperature for cold weather comfort. For footwear with removable insoles.
60 day comfort guarantee
---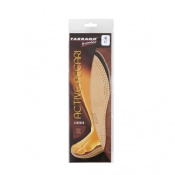 Made from natural sheepskin leather
No chemicals, varnishes or dyes added
Anti-skid latex base keeps insoles in place inside shoes
With activated carbon to absorb moisture and prevent odour
---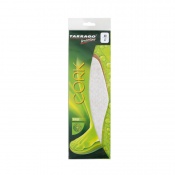 Cork and cotton insoles for daily wear
Reduce impact and prevent foot fatigue
Absorb perspiration to prolong shoe life
Suitable for most footwear types
---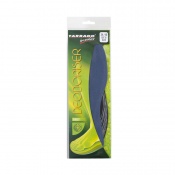 High-density latex foam insoles
Protect against impact and enhance comfort
Absorb moisture to keep feet dry and fresh
Suitable for use with most types of footwear
---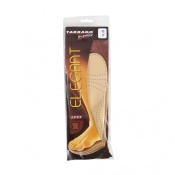 High-quality sheepskin leather comfort insoles
No chemical treatments, dyes or varnishes added
Contain activated carbon to reduce moisture and foot odour
Anatomical design helps alleviate back, cervical and knee pain
---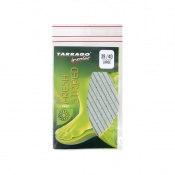 Latex foam half-size insoles for daily use
Reduce impact to the forefoot
Perforated to keep feet cool and dry
Perfect for all seasons and most footwear
---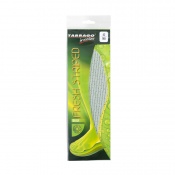 Latex foam insoles for daily use
Enhance comfort and reduce impact
Perforated to keep feet cool and dry
Perfect for all seasons and most footwear
---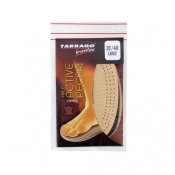 Forefoot insole made from sheepskin leather
Natural with no chemicals, varnishes or dyes added
Anti-skid latex base keeps insoles in place inside shoes
With activated carbon to absorb moisture and prevent odour
---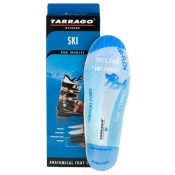 Thermal insoles for skiing and snowboarding
Designed to keep feet warm and dry
Provide support and stability
Improve posture for better performance
---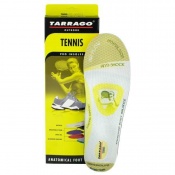 Anatomically-designed insoles for tennis shoes
Absorb shock to reduce trauma and fatigue
Quick-wicking and quick-drying fabric cover
Latex layer enhances propulsive function of metatarsals
---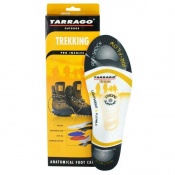 Insoles to protect and support feet when walking and hiking
Improve body posture to increase endurance and muscle strength
Absorb shock to reduce foot fatigue and prevent pain and injury
Anti-slip technology prevents friction and reduces energy loss
---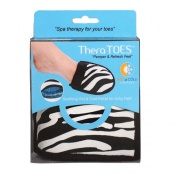 Pamper, stretch & refresh feet;
Spa therapy for tired, aching feet;
Hot/cold gel soothes cramped feet;
Ideal for a number of toe conditions.
---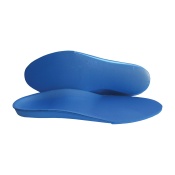 EVA insoles designed to provide control and firm support
Constructed from three layers of EVA for superior performance
Absorb shock to prevent pain and injury in the feet and lower limbs
Ideal for individuals who spend a lot of time on their feet
---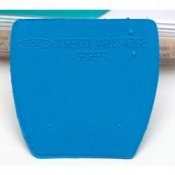 Varus wedges for forefoot posting
Each pack contains five pairs of wedges
Modifies the orthotic for specific problems that require extra biomechanical control
Suitable for use alongside Vasyli insoles