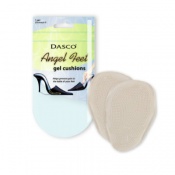 Ultra-thin gel ball-of-foot cushions
Prevent pain when wearing high heels
Washable for better hygiene
Will fit most high heels and sandals
---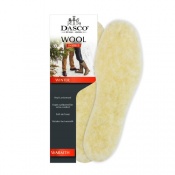 Real lambswool shoe insoles
Cushioned for added comfort
Retain heat for warmer feet
Ideal for outdoor work and activities
---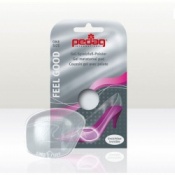 Gel pad with integrated metatarsal support;
Padded wings to cushion the toes;
Ideal for high heeled shoes;
Reusable & washable.
---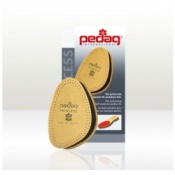 Improves fit of intermediate sizes;
Cushions the forefoot;
Genuine sheepskin;
With Active Carbon.
---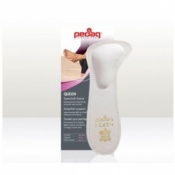 Soft latex forefoot supports;
Relieves symptoms of splayfoot;
Extra narrow size;
Self-adhesive.
---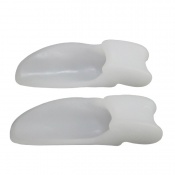 Two-in-one bunion protector and toe corrector
Made from soft gel that moulds for a custom-like fit
Reduces friction between shoes and bunions/hammer toes
Realigns the big toe to reduce pressure on the joint
---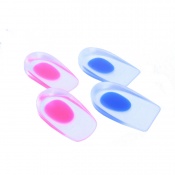 Dual-density silicone heel cups
Absorb shock and reduce pressure
Alleviate and prevent heel pain
Washable for good hygiene
---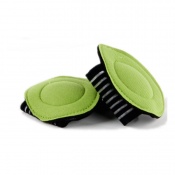 ​Pads to cushion and protect arches
Relieve and reduce arch pain and fatigue
Improve balance and body alignment
Suitable for use with most footwear
---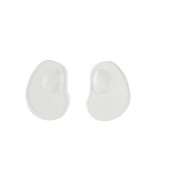 Gel ball-of-foot and arch support inserts
Reduce pain and discomfort
Self-adhesive for reliable support
Supplied as a pair of inserts
---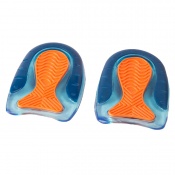 Dual-density silicone gel heel cups
Reduce pressure and absorb shock
Protect against pain and injury
Relieve plantar fasciitis and heel spurs
---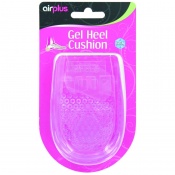 Cradles the heel for stability and support
Ideal for providing relief from heel spurs
Breathable gel provides enhanced cushioning
Lightweight and flexible for a slim fit in most shoes
---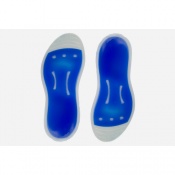 Everyday shoe insoles for comfort and protection
Gel pads cushion, massage and protect the feet
Extra gel cushioning absorbs shock at the heel
Non-toxic and hypoallergenic gel and cover
---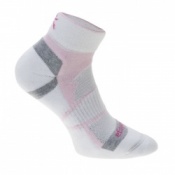 Reinforced cushioned heel;
Broad elastic arch support;
Medium volume construction;
Mesh panels aid ventilation.
---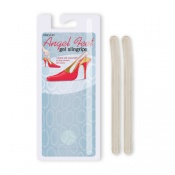 Lightweight gel strips to line shoe straps
Prevent straps from slipping for better comfort
Stop shoe straps from rubbing on foot skin
Sold in packs of two pairs (four strips in total)
---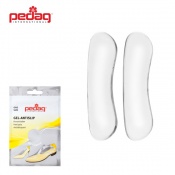 Cushions heels to prevent blisters and discomfort
Protects sensitive skin from pressure and friction
Removable and washable for long-term use
Self-adhesive design prevents slipping
---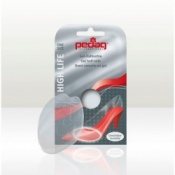 Anatomically shaped gel half sole;
Cushions the ball of the foot;
Improves fit of intermediate sizes;
Removable & washable.
---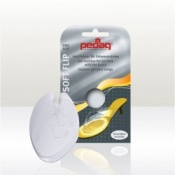 Gel pad for flip flops;
Protects skin between the toes;
Relieves pain in the forefoot;
Reusable & washable.
---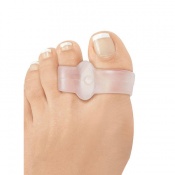 Single pair of soft gel toe separators
Stretch and realign the big and second toes
Relieve pain, tension and discomfort
Double-looped for a more secure fit
---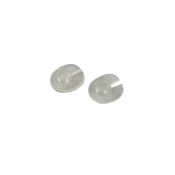 A single pair of discreet toe post guards
For flip flops and sandals with toe posts
Protect and massage between the toes
Non-slip design for enhanced comfort
---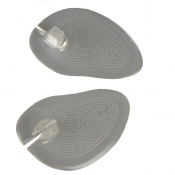 Single pair of discreet toe post guards
Suitable for flip flops and sandals with toe posts
Prevent rubbing of posts between toes
Metatarsal pads cushion the balls of the feet
---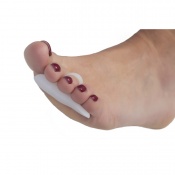 Soft gel crests to support hammer toes
Reduce pressure and shield against impact
Alleviate pain and discomfort
Supplied as a foot-specific pair
---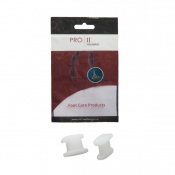 Two gel toe spreaders
Increase space between big and second toes
Relieve discomfort caused by bunions
Ease pain caused by overlapping toes
---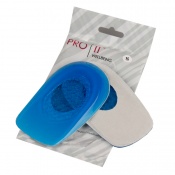 Shock-absorbing heel pads
Prevent heel pain and injury
Alleviate plantar fasciitis
Reduce stress in the lower limbs
---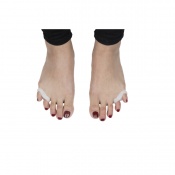 Medical-grade silicone toe straighteners
Straighten and separate the little toes
Provide relief from bunion pain
Reduce friction in overlapping toes
---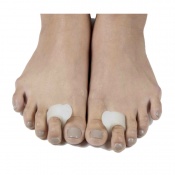 Silicone toe separators to space out two toes
Apply pressure to promote proper joint alignment
Separate and spread out overlapping toes
Reduce friction and irritation between toes
---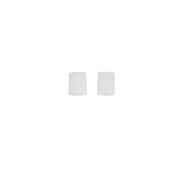 Discreet gel toe tubes to shield toes
Reduce pressure and friction between toes
Help to treat corns, calluses and blisters
Available in three sizes
---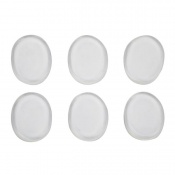 Discreet gel spots to protect feet from rubbing
Prevent calluses, corns, blisters and abrasions
Can be used to add cushioning for greater comfort
Supplied in a pack of 6 spots
---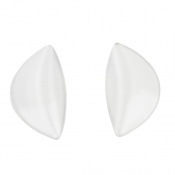 Discreet gel arch supports
Absorb shock and reduce pressure
Ideal for high, weak and fallen arches
Reduce pain caused by high heels
---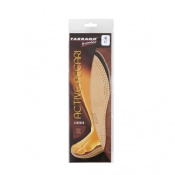 Made from natural sheepskin leather
No chemicals, varnishes or dyes added
Anti-skid latex base keeps insoles in place inside shoes
With activated carbon to absorb moisture and prevent odour
--- ---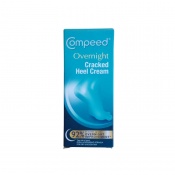 Improves the appearance of skin
Combines Urea and Lactic Acid to repair damage
Works overnight for quick relief
Provides pain relief for dry, cracked skin
---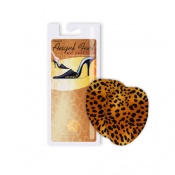 Ultra-thin gel ball-of-foot cushions
Prevent pain from wearing high heels
Soft fabric cover for added comfort
Will fit most high heels and sandals
---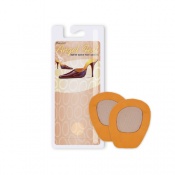 Genuine leather and latex ball-of-the-foot cushions
Contoured and padded for superior comfort
Prevent pain associated with wearing high heels
Will fit most high heels and sandals
--- ---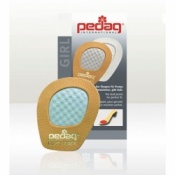 Made of fine, vegetable tanned leather
Available in one size to fit most users
Provides additional grip in high heels
Ideal for those wearing sheer tights
---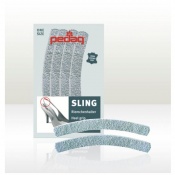 Heel grips for sandals and slingback shoes
Prevents blistering on sensitive heel skin
Keeps straps in place and prevents friction
Soft leather is comfortable to wear while walking
---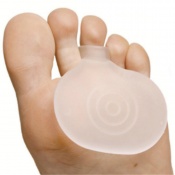 Comfortable and discreet latex-free gel metatarsal pad
Shields against impact and redistributes pressure
Reduces pain and fatigue in the ball of the foot
Supplied as a pair of metatarsal pads
---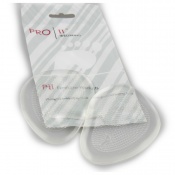 Pair of gel cushioning ball-of-foot pads
Reduce pressure and impact to prevent pain
Ultra thin to allow 25% more space in your shoes
Non-slip technology provides a secure fit
---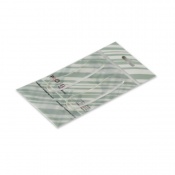 Two small and discreet gel pads
Reduce friction at the heels
Prevent feet from slipping forward
Self-adhesive for a secure fit
---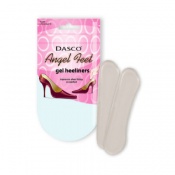 Lightweight silicone gel heel liners
Prevent shoes from slipping off heels
Enhance comfort and shoe fit
For most sizes and shoe styles
---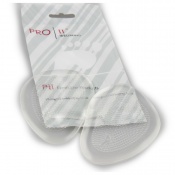 One pair of gel ball-of-foot cushions
Designed for use with high heels
Absorb shock and reduce pressure
Massage forefeet to relieve pain
---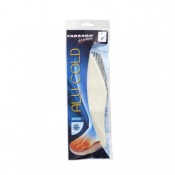 Thermal insoles with a strong aluminium base
Wool outer layer for warmth and comfort
Suitable for most footwear types
Ideal for winter sports
---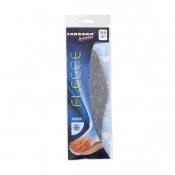 Thermo-control insoles for warmth
Absorb shock to reduce impact
Prevent perspiration and odour
Ideal for outdoor work and winter sports
---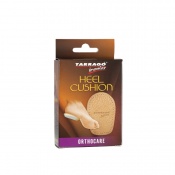 Leather heel pads with long-lasting latex base
Cushion the heels against impact
Reduce heel pain and prevent heel injury
For everyday activities and low-impact sports
---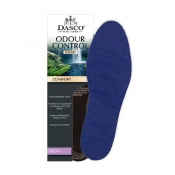 Latex insoles for enhanced comfort and support
Moisture-absorbent for dry, healthy feet
Treated to prevent foot odour
Designed to be cut to size
---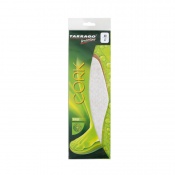 Cork and cotton insoles for daily wear
Reduce impact and prevent foot fatigue
Absorb perspiration to prolong shoe life
Suitable for most footwear types
---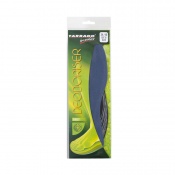 High-density latex foam insoles
Protect against impact and enhance comfort
Absorb moisture to keep feet dry and fresh
Suitable for use with most types of footwear
---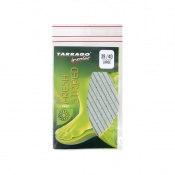 Latex foam half-size insoles for daily use
Reduce impact to the forefoot
Perforated to keep feet cool and dry
Perfect for all seasons and most footwear
---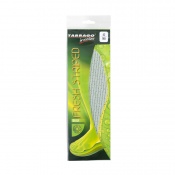 Latex foam insoles for daily use
Enhance comfort and reduce impact
Perforated to keep feet cool and dry
Perfect for all seasons and most footwear
---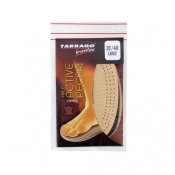 Forefoot insole made from sheepskin leather
Natural with no chemicals, varnishes or dyes added
Anti-skid latex base keeps insoles in place inside shoes
With activated carbon to absorb moisture and prevent odour
---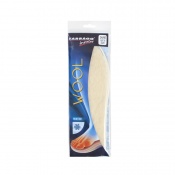 Shoe insoles made of 100% wool
Generate and retain heat
Suitable for most footwear types
Ideal for winter sports
---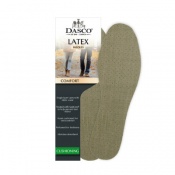 Latex shoe insoles for enhance comfort
Antibacterial treatment to prevent foot odour
Washable for increased hygiene
Perforated for better air circulation