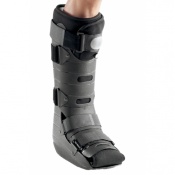 Designed with a removable toe cover for added support
Protects the foot and ankle from further damage
Controls swelling and oedema for your comfort
Allows you to get back on your feet in safety
---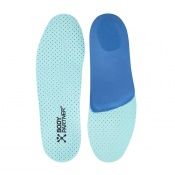 Helps support most biomechanical inconsistencies in the stride
Assists in supporting the rear-to-midsole zone of your feet
Designed to be both lightweight and supportive
Provides enhanced stability to your arches
---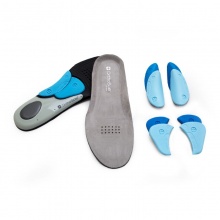 Completely customisable men's shoe insoles
Aid in easing various ailments, including plantar fasciitis
Unique support for the feet and body
Can be worn with various different shoes
---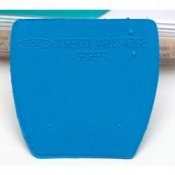 Varus wedges for forefoot posting
Each pack contains five pairs of wedges
Modifies the orthotic for specific problems that require extra biomechanical control
Suitable for use alongside Vasyli insoles
---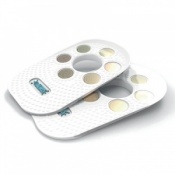 Magnetic heel pad inserts
6 powerful integrated magnets
Provides pain relief for hurting heels
Relieves pressure from affected area
---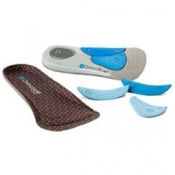 3/4 length customiseable insoles

Alternate arch and metatarsal support pads

Configue for optimal comfort

Unquie support for feet,body and sporting activities
---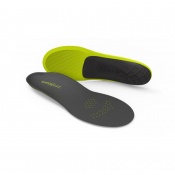 Biomechanical shape ideal for a wide range of footwear
Reinforced with EVOLyte for comfort and high performance
All natural coating helps to eliminate odour-causing bacteria
Thin design and foam edge improve fit in tighter-fitting footwear
---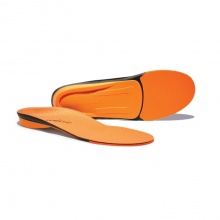 Ideal for men who run, walk or stand for extended periods of time.
60 day comfort guarantee
---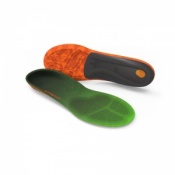 Specially designed to disperse impact while hiking
Aerospring foam for enhanced underfoot cushioning
EVOLyte carbon fibres improve support and stability
MOISTUREWICK technology for odour control
---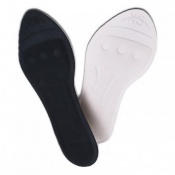 Made with high quality, food-grade glycerin
Naturally relieves pain in the feet and legs
Clinically proven to increase circulation
Massages and cushions your feet
---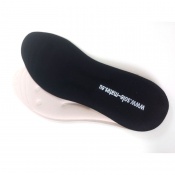 Massages your feet with every step you take
Improves circulation and relieves pain
Moulds to the shape of your feet
Ideal for a number of conditions
---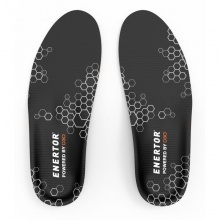 Only insoles used and endorsed by Usain Bolt
Durable and moulded soles for improved fit
Absorbs shock to protect against impact
Improves foot function and performance
---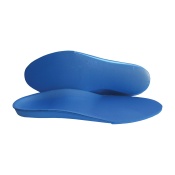 EVA insoles designed to provide control and firm support
Constructed from three layers of EVA for superior performance
Absorb shock to prevent pain and injury in the feet and lower limbs
Ideal for individuals who spend a lot of time on their feet
---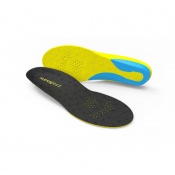 Biomechanical shape with Aerospring foam construction
Heel-to-toe cushioning for enhanced comfort with every step
Heel cup naturally absorbs impact to reduce heel pain
MOISTUREWICK technology for long-lasting odour control
---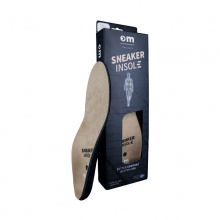 Sneaker insoles for everyday use in sports shoes
Insoles for anyone looking to protect their feet at work or home
Memory foam adapts the insole to your foot
Shock absorbing zone reduces pressure on the heel
---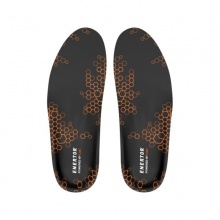 Reduces shock in the whole foot
Helps reduce foot and heel pain
Created by leading podiatrists
Can be trimmed down to size
---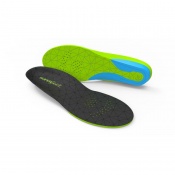 Biomechanical shape with thick 5mm Aerospring foam construction
Heel-to-toe cushioning for enhanced comfort with every step
Heel cup naturally absorbs impact to reduce heel pain
MOISTUREWICK technology for long-lasting odour control
---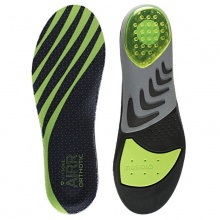 Pair of shoe insoles with stabilising arch and heel plate
Designed to reduce impact and improve comfort
Shock absorption provided by a polymer gel layer
Keeps feet fresh with COOLMAX moisture-wicking layer
---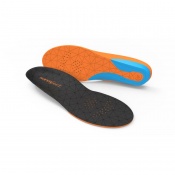 Biomechanical shape with Aerospring foam and flexible heel cradle
Heel-to-toe cushioning for enhanced comfort with every step
Ventilation to improve air circulation and eliminate odour
Flexible horseshoe-shaped cradle supports the heel
---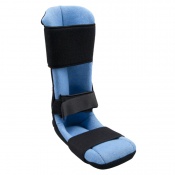 Night splint for the treatment of plantar fasciitis
Stretches out the plantar fascia to reduce pain
Adjustable angle of dorsal flexion for greater comfort
Made from lightweight and breathable materials
---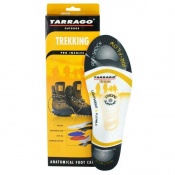 Insoles to protect and support feet when walking and hiking
Improve body posture to increase endurance and muscle strength
Absorb shock to reduce foot fatigue and prevent pain and injury
Anti-slip technology prevents friction and reduces energy loss
---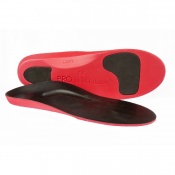 Affordable over-the-counter orthotic insoles
Correct foot posture to reduce foot and body pain
Heel cups cradle heels and protect against impact
Provide excellent arch support
---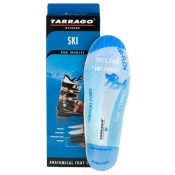 Thermal insoles for skiing and snowboarding
Designed to keep feet warm and dry
Provide support and stability
Improve posture for better performance
---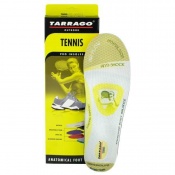 Anatomically-designed insoles for tennis shoes
Absorb shock to reduce trauma and fatigue
Quick-wicking and quick-drying fabric cover
Latex layer enhances propulsive function of metatarsals
---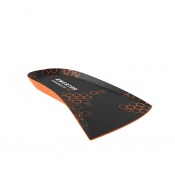 Provides ultimate comfort and cushioning
Three-quarter length for tighter shoes
Endorsed by athletic champion Usain Bolt
Ideal for protecting against shock
---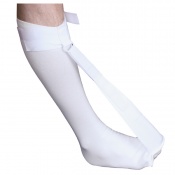 Lightweight plantar fasciitis night splint
Prevents shortening of the plantar fascia
Relieves pain and promotes healing
Designed to fit UK sizes 6 - 12
---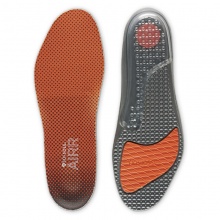 Pair of insoles with a comfortable gel forefoot
Designed to reduce impact and improve comfort
Shock absorption provided by a polymer gel layer
Keeps feet fresh with COOLMAX moisture-wicking layer
---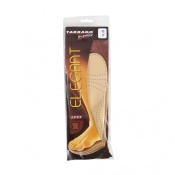 High-quality sheepskin leather comfort insoles
No chemical treatments, dyes or varnishes added
Contain activated carbon to reduce moisture and foot odour
Anatomical design helps alleviate back, cervical and knee pain
---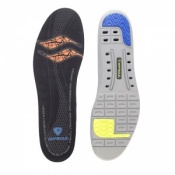 Ultra thin and light
Adds additional comfort
Each insole weighs under 40g
Ideal for sports, training, casual & running footwear
---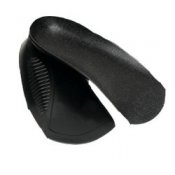 Fits into tighter fitting dress shoes. No trimming required.
60 day comfort guarantee
---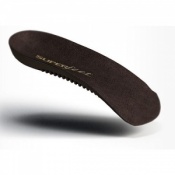 Three quarter;
Ideal for work shoes;
Plush microsuede & foam top layer;
60 day comfort guarantee.
---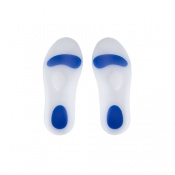 Full-length hypoallergenic silicone gel insoles
Provide shock absorption to reduce impact to feet
Cushion the metatarsals and provide heel support
Can be trimmed at the forefoot for a customised fit
---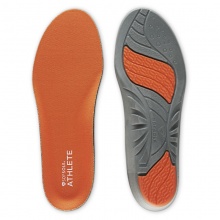 Pair of shoe insoles for sports and athletic activities
Designed to improve footwear performance and comfort
Gel drops in heel and forefoot absorb shock
Implus and Hydrologix technologies for comfort and freshness
---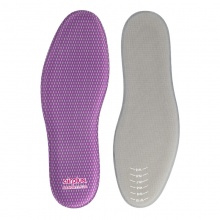 Responsive memory foam provides targeted support
Durable and soft for optimal support and comfort
Moulds to the foot to evenly distribute pressure
Flexible and compact to fit inside most shoes
---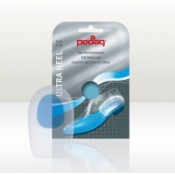 Ultra soft gel heel cup
Relieves symptoms of heel spurs
Two shock absorbent zones
Reusable and washable
---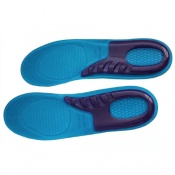 Comfort insoles made from high-grade silica gel
Breathable, for reduced moisture and odour
Massaging dots help to alleviate existing pain
Can be trimmed to size for a superior fit
---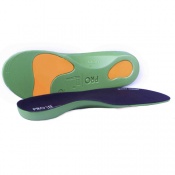 Quality orthotic insoles designed by leading podiatrists
Ease plantar fasciitis and day-to-day foot pains
Treat over-pronation to relieve foot and body pains
Suitable for work boots and high-impact sports
---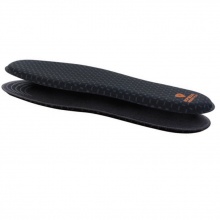 Pair of shoe insoles with high-impact memory foam
Designed to improve comfort of most shoe types
Conforms to your foot for optimal comfort
Slim design with cushioning in every step
---
Pair of insoles for plantar fasciitis pain relief
Comfortable solution for men with plantar fascia pain
Relieves heel spur pain thanks to gel in the heel
Fits most footwear types thanks to a ¾ length design
---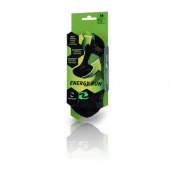 Features ventilation panels for added comfort
Eliminates friction to reduce skin irritation
Enertor brand is endorsed by Usain Bolt
Made with performance-boosting yarn
---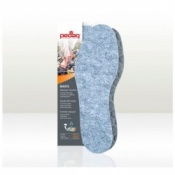 Extra wide insoles for boots;
Shock & moisture absorbent felt;
Active Carbon to reduce odour;
Anti-slip underside.
---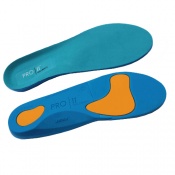 Insoles designed for walking, running and sports
Provide shock absorption to prevent pain and injury
Reinforce the heel for better stability and balance
Non-slip base keeps insoles securely in place
---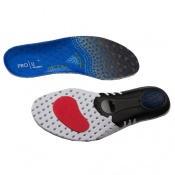 Sports insoles with advanced heel impact protection
Add support to arches and protect metatarsals
Correct walking imbalances and realign the body
Suitable for high-impact activities and sports
---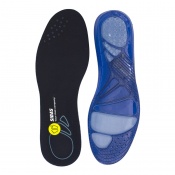 Offer maximum protection due to Sidas's cushioning gel concept
Special micro-bubbles absorb impact
Feature micro-perforations that ensure breathability
Fitted with microbial resistance for enhanced freshness
---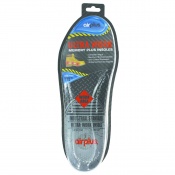 Memory foam moulds to the foot for personalised comfort
Relieves pain while working and standing on hard surfaces
All-day comfort and support with targeted heel protection
Ideal for wearing in work boots, casual shoes, and trainers
---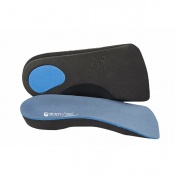 High-quality, firm density EVA insoles
Reduce pressure when standing
Absorb shock to reduce impact
Provide longitudinal arch support
---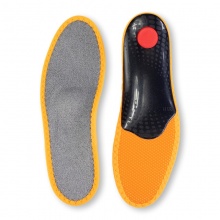 Memory foam insoles for sports shoes
Cushioning design suitable for reducing foot fatigue
Bamboo fibres absorb sweat and dry quickly
Soft and comfortable memory foam construction
---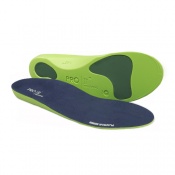 Full-length orthotic insoles for support and comfort
Designed to add support to flat feet and fallen arches
Re-align over-pronation to reduce foot and body pain
For plantar fasciitis, metatarsalgia and other conditions
---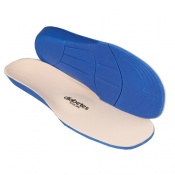 Full-length insoles to cushion and support feet
Provide shock absorption to reduce foot pain
Take pressure off the metatarsal area
Designed to fit most traditional footwear
---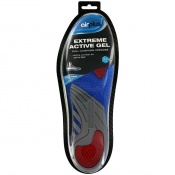 Absorbs shock with gel at heel and ball-of-foot
Breathable gel provides enhanced cushioning
Arch support helps to increase stability
Can be trimmed to size for optimal fit in most shoes
---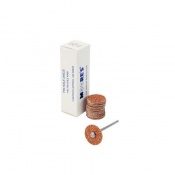 Supplied in a pack of 100 discs
Finished dead skin and calluses
Helps alleviate the pain associated with calluses
Discs are help securely in place
---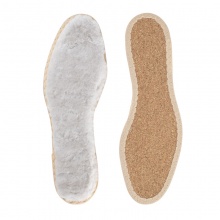 Insulating winter insoles with a soft lambskin shearling surface
Ideal for warming cold feet and managing Raynaud's Disease
Insulated natural cork underside for improved warmth
Extra-thick shearling surface improves comfort underfoot
---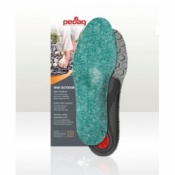 Foot supports for boots and sturdy shoes;
Shock & moisture absorbent jute felt;
Active carbon filter to reduce odour;
Anatomically shaped.
---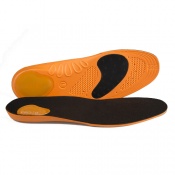 Insoles for high-impact sports
Reduce pressure on the balls of the feet
Absorb shock to reduce impact on joints
Heel seats ease pain and prevent injury
---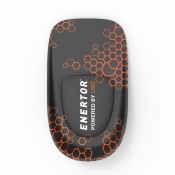 Endorsed by athletic champion Usain Bolt
Designed by leading podiatrists
Helps to reduce heel pain
Contoured for a better fit
---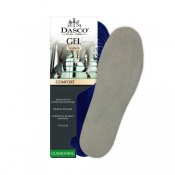 Insoles to enhance everyday comfort
Advanced cushioning technology
Will fit most shoes and boots
Trim-to-fit design
---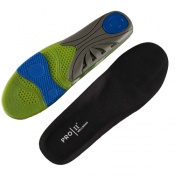 Shock-absorbent comfort insoles for sports
Reduce impact at the heels and forefeet
Heel cup and arch support for maximum comfort
Can be trimmed for a superior fit
---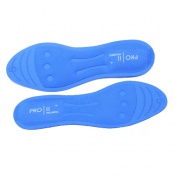 Revolutionary fluid-filled sports insoles
Absorb shock and reduce pressure
Cushion and massage the soles
Enhance balance for better performance
---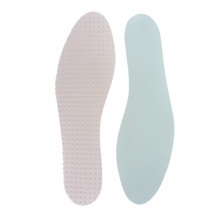 Pair of sweat-reducing insoles for healthy feet
Active ingredients regulate the sweat glands
Shock-absorbing second layer for use during exercise
Long-term increased elasticity and health of the feet
---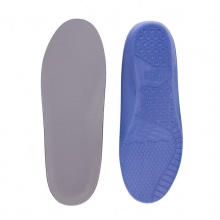 Pair of shoe insoles with Sof Recall memory foam
Designed to improve comfort of most shoe types
Conforms to your foot for optimal comfort
Heel cup increases support while you walk
---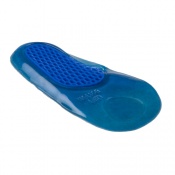 Gel comfort insoles for everyday activities
Absorb shock to shield the heels against impact
Reduce pressure on the balls of the feet
Enhance stability and reduce foot fatigue
---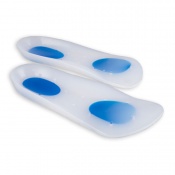 Durable three-quarter-length silicone insoles
Provide excellent arch and heel support
Absorb shock and reduce pressure
Will fit narrow and pointed shoes
---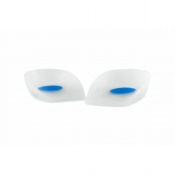 ---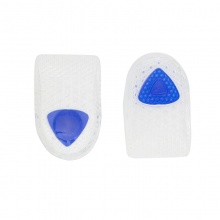 Pair of men's gel heel cups for pain relief and comfort
Designed for use during high-impact activities
Lightweight Sof Gel improves heel comfort
Gel cushioning cradles heel to reduce impact
---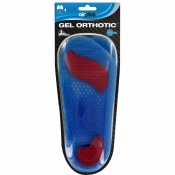 Absorbs shock with gel at heel and ball-of-foot
Breathable gel provides enhanced cushioning
Arch curvature helps to increase stability
Three-quarter insoles can be trimmed to fit most shoes
---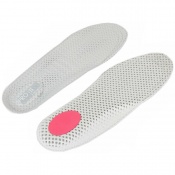 Lightweight comfort insole for sports
With shock absorption pads to protect heels
Trim-to-fit design for maximum comfort
Breathable mesh upper for reduced odour
---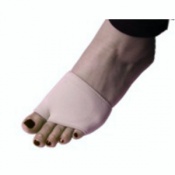 Elasticated fabric sleeve with a silicone gel pad
Cushions and protects the metatarsal heads
Reduces pain and discomfort in the ball of the foot
Supplied as a pair of sleeves
---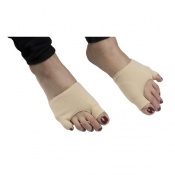 Lightweight and breathable bunion sleeves
Cushion big and little toe bunions to relieve pain
Straighten toes to prevent further deformity
Can be worn with most closed toe shoes
---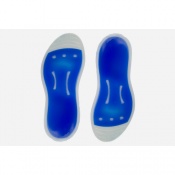 Everyday shoe insoles for comfort and protection
Gel pads cushion, massage and protect the feet
Extra gel cushioning absorbs shock at the heel
Non-toxic and hypoallergenic gel and cover
---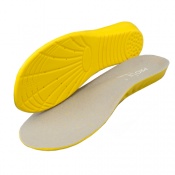 High-density memory foam insoles for everyday use
Mould to the shape of your foot for a superior fit
Absorb shock at the heel to prevent pain and injury
Redistribute weight to reduce the pressure of standing
---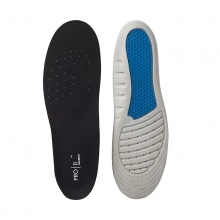 Orthotic insoles designed for high-impact sports
Provide arch support to protect the plantar fascia
Cushion feet to ease pain and reduce fatigue
Made from antibacterial material to reduce foot odour
---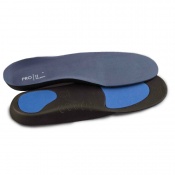 Orthotic insoles with arch support
Correct foot posture and over-pronation
Pads to cushion the first metatarsal bones
Ideal for daily use and impact sports
---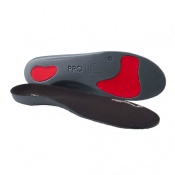 Hard-wearing orthotic insoles with EVA base
Poron pads add cushioning and absorb shock
Provide arch support to reduce fatigue
Suitable for high-impact sports
---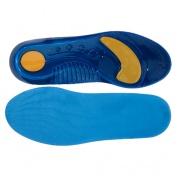 Sports insoles designed for low- to high-impact sports
Gel shock absorption pads at the metatarsals and heels
Contoured and cushioned to reduce foot fatigue
Soft fabric upper enhances user comfort
---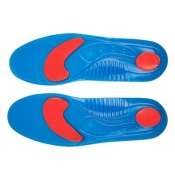 Gel insoles designed to absorb shock during sports
With metatarsal and heel pads for enhanced protection
Contoured design cushions sore and tired feet
Soft fabric upper for improved comfort
---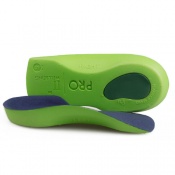 Slim-fit 3/4-length orthotic insoles
Effective treatment for plantar fasciitis
Can help relieve back, knee and heel pain
Will fit most men's and women's shoe styles
---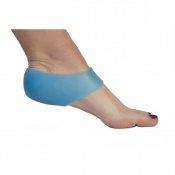 One pair of silicone gel heel sleeves
Protect the heels for greater comfort
Relieve heel pain and promote healing
Can be worn with or without shoes
---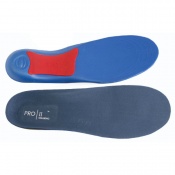 Orthotic insoles designed to fit sports shoes
Suitable for high-impact sports activities
Absorb shock and reduce pressure
Flexible arch strip prevents arch pain and injury
---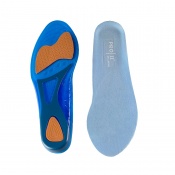 Sturdy and durable gel foam running insoles
Absorb up to 50% of shock upon impact
Provide support to reduce arch pain
Feature a massaging wave system for comfort
---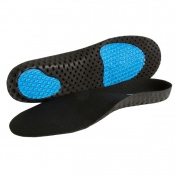 Orthotic insoles with unique bubble technology
Support, cushion and reduce impact
Alleviate plantar fasciitis and heel spurs
Suitable for most activities and sports
---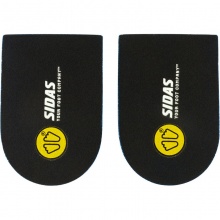 Pair of gel bone spur pads to reduce heel pain
Ideal for improving comfort on a daily basis
Simply insert into shoes for immediate use
Can be cleaned regularly with soap and water
---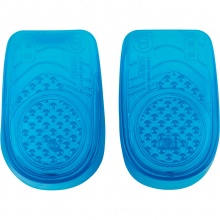 Pair of insertable heel cups for daily wear
Ideal for enhancing stability and preventing blisters
Fits closely against the foot for better support and comfort
Available for UK shoe sizes 3 - 11
---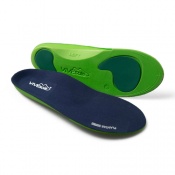 Orthotic insoles designed by podiatrists
Support and cushion arches
Relieve pain caused by plantar fasciitis
Can be trimmed for superior fit
---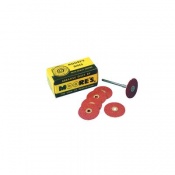 Supplied in a pack of 50 disposable discs
Finishes dead skin and calluses
Discs can be pulled off the mandrel and replaced in seconds
Helps alleviate the pain associated with calluses
---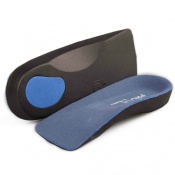 Orthotic insoles to relieve plantar fasciitis and correct over-pronation
Three-quarter length fits most shoes, including narrow and pointed shoes
Provide medial arch support for correct posture and enhance balance
Cushion the forefeet to reduce pain caused by pressure and impact
---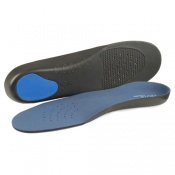 Orthotic insoles for everyday wear and sports
Absorb up to 50% of shock upon impact
Provide arch support to alleviate and prevent pain
Breathable and odour-absorbent for freshness
---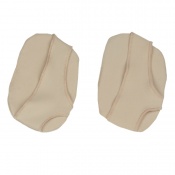 Discreet fabric and gel metatarsal pads
Absorb shock, reduce pressure and cushion
Designed to be used with most everyday footwear
Supplied as a pair of pads
---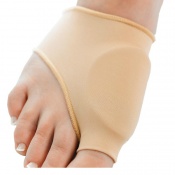 Fabric sleeve with a gel pad
Protects and cushions bunion
Washable for good hygiene
Supplied as a pair of sleeves
---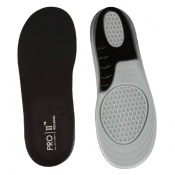 Sports insoles with revolutionary air and gel technology
Absorb shock to protect the heels and arches from impact
Breathable material reduces foot odour and keeps feet cool
Rough pattern massages sore feet and improves circulation
---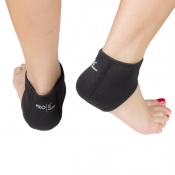 Heel and ankle compression sleeves
Absorb shock and cushion heels
Increase circulation to promote healing
Treat plantar fasciitis and heel spurs
---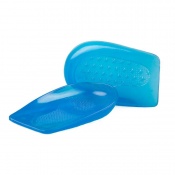 Soft and thin heel cups
Suitable for treating and preventing injury
Reduce pressure and shock at the heels
Correct over- and under-pronation
---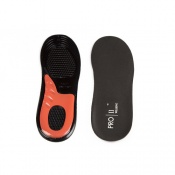 High-grade silica gel insoles for everyday use
Absorb shock and reduce pressure on feet
Rough dot pattern provides a gentle massage
Designed to be trimmed for a superior fit
---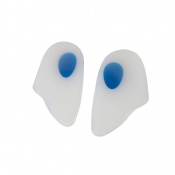 Heel cushions to protect against impact
Correct over-pronation and supination
For treatment of heel spurs and plantar fasciitis
A useful aid for diabetics that suffer heel pain
---
Device to spread out the toes
Relieves foot pain and fatigue
Corrects various foot deformities
Available in red, green or blue
---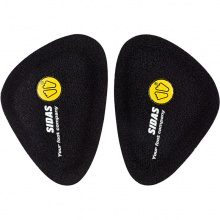 Pair of foam pads for enhancing comfort of shoes
Ideal for alleviating pressure on the forefoot
Stick-on design is easy to attach to existing insoles
Provides comfort and tension relief
---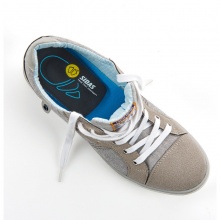 Pair of insertable heel pads for daily wear
Ideal for enhancing stability and preventing blisters
Fits closely against the foot for better support and comfort
Available for UK shoe sizes 3 - 11
---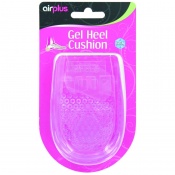 Cradles the heel for stability and support
Ideal for providing relief from heel spurs
Breathable gel provides enhanced cushioning
Lightweight and flexible for a slim fit in most shoes
---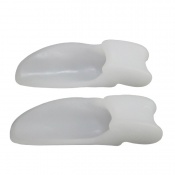 Two-in-one bunion protector and toe corrector
Made from soft gel that moulds for a custom-like fit
Reduces friction between shoes and bunions/hammer toes
Realigns the big toe to reduce pressure on the joint
---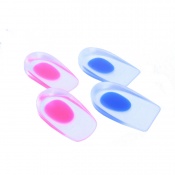 Dual-density silicone heel cups
Absorb shock and reduce pressure
Alleviate and prevent heel pain
Washable for good hygiene
---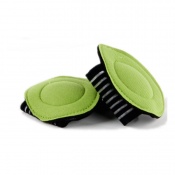 ​Pads to cushion and protect arches
Relieve and reduce arch pain and fatigue
Improve balance and body alignment
Suitable for use with most footwear