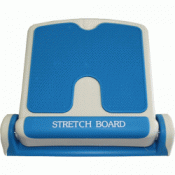 Make legs sturdy and strong.
Improves your flexibility and elasticity of your muscles.
Used for different stretching exercises.
Helps relieve pain of plantar fasciitis.
---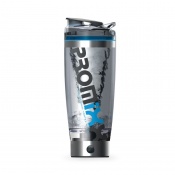 High powered shaker bottle for smooth protein shakes
Must-have gadget for all health and fitness enthusiasts
Supplied with a rechargeable battery for convenient use
Ultra-performance seal that is guaranteed to be leak-proof
---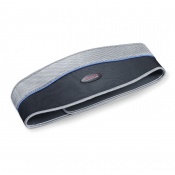 Provides electrostimulation for rapid back pain relief
Comes with four wear-free water contact electrodes
Four training programmes (25 - 30 minutes)
Intensity is adjustable from 0 to 20
---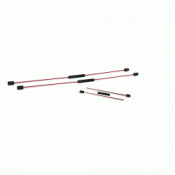 Targets the deep muscles of the body.
Strengthening tool for arms, back and shoulders.
Helps improve posture.
Vibration training for your workouts.
---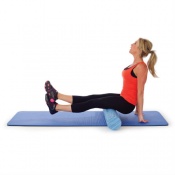 High-density EVA foam roller in a choice of sizes
Great for yoga, Pilates, physiotherapy, and rehabilitation
Helps with stretching and balance training
Ideal for home fitness routines or in classes
---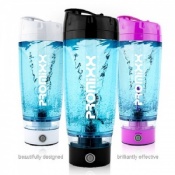 Revolutionise how you mix your supplements
Automatically mixes your shake using a vortex whirlpool
One touch button operation
Guaranteed to start a conversation at the gym!
---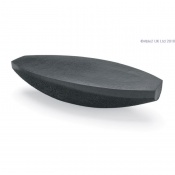 Ideal choice for rehabilitation exercise follow-up at home
Made from cross-linked polyethylene foam for extreme robustness
Unique shaping enables triplanar motion to allow exercises in most positions
Available in two versions for people above or below 79kg
---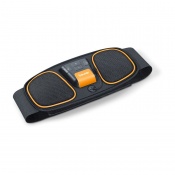 Provides training and regeneration of abdominal muscles
Extremely flexible ergonomic design with Velcro fastening
Suitable for people with waist sizes from 70cm to 140cm
Two wear-free contact electrodes made of conductive carbon material
---
Stimulates the front abdominal muscles
Suitable for users with waist sizes from 75cm to 140cm
Includes four non-wearing electrodes (front and side)
Offers five training programmes (22 to 31 minutes)
---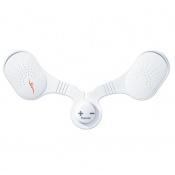 Electronic muscle stimulation for muscle training and regeneration
Has adjustable intensity (15 levels) for optimal efficiency
Offers relaxing massage in the neck and shoulder area
Soft and flexible materials for comfortable use
---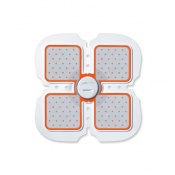 Electronic muscle stimulation for muscle training and regeneration
Soft and flexible materials for comfortable use
Targeted usage and adjustable intensity (15 levels)
Automatic switch-off function for optimal safety
---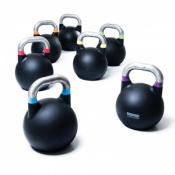 The ultimate choice in kettlebells
Colour coded weight identification
Uniform shape across the range
Durable steel build
---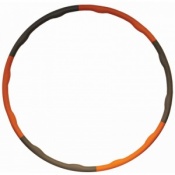 Simple six-piece assembly
Disassembles for storage or transport
Weighted design for increased workout benefits
Effective and easy way to tone the waist and abdomen
---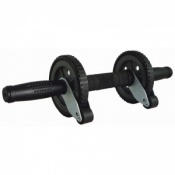 Innovative abdominal training tool
Two sturdy wheels for improved stability
Option of single- or dual-arm usage
Twin twist-grip brakes help to prevent overstretching
---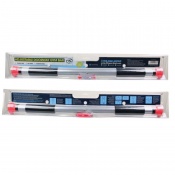 Multi-functional door gym

Double-action opening for quick setup

Non-marking pads to ensure a secure grip

Includes support brackets and basic exercise guide
---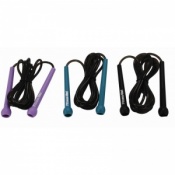 Durable;

High quality;

Availible in 3 sizes;

Free spinning handles.
---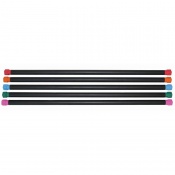 Solid iron core welded to steel outer tube
Nitrile rubber coating for excellent comfort and grip
Can be used for a wide variety of exercises
Available in five different weights
---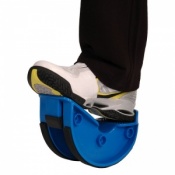 Portable lower leg muscle stretcher
Fantastic for exercise warm ups
Increases ankle, shin and calf flexibility
Non-skid foot pad included
---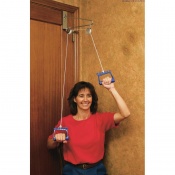 Ideal for post-CVA injury treatment and range-of-motion programmes
Perfect exercise solution for limited space and budget
Available in two models: Extended Metal Bracket or Webbing Anchor
Rope is easily adjustable for proper fit to meet user needs
---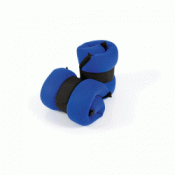 Get more out of a walking exercise.
Strengthen and tone the upper and lower body.
Great aid for general exercise.
Easy to apply and remove.
---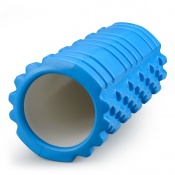 Self-massage roller with flexible massaging bumps
Releases muscle tension and increases circulation
Ideal tool for yoga, pilates and sports training
Suitable for treating sports injuries
---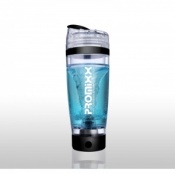 Revolutionise how you mix your supplements - no more lumps
Automatically mixes your shake using vortex technology
One touch button operation for extra simple mixing and cleaning
Guaranteed to start a conversation at the gym
---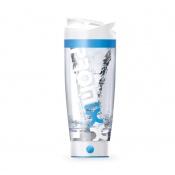 Battery-powered shaker bottle for smooth shakes
Must-have gadget for all health and fitness enthusiasts
Ultra-performance seal that is guaranteed to be leak-proof
Quick and easy to clean to ensure hygienic use