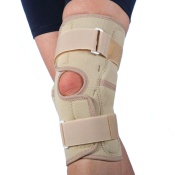 Front opening design;

Metal side hinges;

Coolmax/Airprene;

Available in four sizes.
---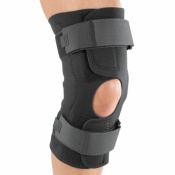 Removable dual axis polycentric hinges support the area
Wraparound knee brace and strap tabs is easy to apply
Designed with an open popliteal for added comfort
Supports the kneecap to prevent further discomfort
---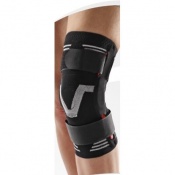 Uses breathable and biocompatible materials
Stabilises the knee to improve confidence
Features removable hinges for versatility
Compresses the area to reduce swelling
---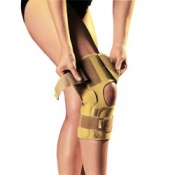 Hyperstop hinge system;

Easy to use front opening design;

Available in a range of colours;

Suitable for arthritic and elderly patients.
---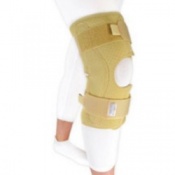 Easy to use & comfortable;
Reduces moisture build up;
For mediolateral instability;
Towel-lined latex free neoprene.
---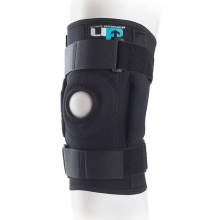 Hinged knee brace for maximum support
Ideal for people with advanced arthritis and knee instability
Fully tailored design with an adjustable strap system
Tri axial hinge protects from hyper extension
---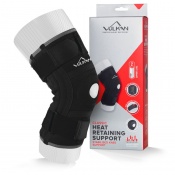 Provides the highest level support to relieve knee pain and discomfort
Supports the patella with adjustable tension straps for added compression
Neoprene that combines therapeutic heat retention and breathability
Available in four sizes, from Small to Extra Large
---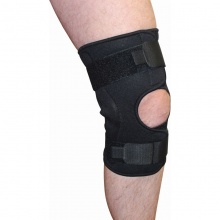 Easy front-opening wraparound design
Four way stretch breathable neoprene laminate for excellent ventilation
Removable polycentric hinge with hyperextension stop
Available in 30cm or 40cm length
---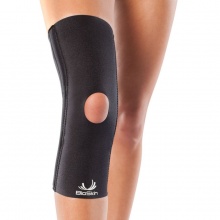 Knee support with compression for knee pain
Can treat instability, sprains and enhance knee recovery
Will reduce pain, increase circulation and enhance recovery
Universal for both legs and comes with or without straps
---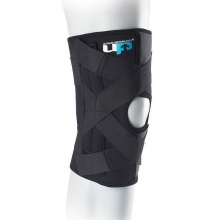 Wraparound neoprene knee brace for instability
Ideal for people with arthritis or knee instability and pain
Neoprene compression allows for improved healing
Steel springs provide stability without loss of movement
--- Five knee pads for the Donjoy Armor Professional Knee Brace with Fourcepoint

Helps support the knee when worn with the knee brace

Ideal for extreme and contact sports

Can be purchased as spares or replacements
---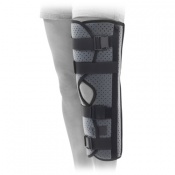 Universal three-panel immobiliser to prevent discomfort following an injury
Features an internal anti-migration strap for improved protection
Waylex mesh lining helps improve your comfort during use
Designed with a buckle closure for ease of application