Washable;
Hook and loop fastening;

Gives maximum protection;

Held in place with soft strapping.
---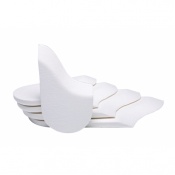 Supplied in a pack of five so you can layer the wedges
Made in different version for the right or left foot
Designed for use with Aircast Walker Boots
Lifts the Achilles tendon for added protection
---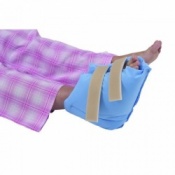 Sold in pairs;
Machine washable;
Deep quilted bootees;
Hook and loop fastenings.
---
Lamsbwool heel protectors for bed sores
Suitable for offering pressure relief for heels in bed
One-size fits all for most users
Machine washable for maintaining hygiene and long-lasting use
---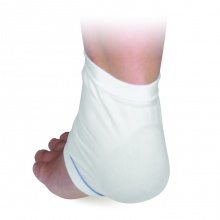 Can be positioned anywhere on the foot, heel or elbow;

Aids in the healing and skin conditioning of dry cracked heels and elbows;

Effective in helping to prevent pressure ulcerations;

Softens and moisturises the skin.
---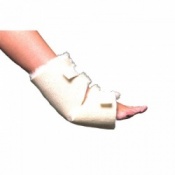 Open toe style booties;
Protects the foot and ankle;
Made in deep pile wool/polyester fleece;
Can be molded around an inflexible ankle.
---
Wool pile heel protectors
Add comfort and protection to heels
Soft strap for extra comfort
Supplied in a pair
---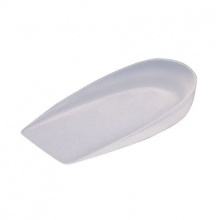 Symmetrical, flat-ended heel cushion without sides
Ideal for relief of heel and knee pain
Made from silicone for shock-absorption
Supplied as a single heel cushion for either foot
---