Hair Washing
Our hair washing solutions include inflatable basins, hair trays, no-rinse shower caps and portable showers. These Hair Washing Accessories are ideal for people with limited mobility and provide a comfortable and convenient way for a carer to shampoo and condition a patient's hair.
The inflatable basins are ideal for use in bed and give comfortable support to the neck and shoulders. These are also quick and easy to drain away and store. The EZ Portable Shower is ideal for use with our basins and trays as they can be hung on a bed post or IV hook to give the carer a supply of water that they can control using the on-off tap and move to where ever it is needed.
These hair washing solutions and accessories are perfect for use in care homes, hospitals, at home or even when out camping!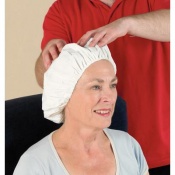 Allows you to shampoo hair without water or rinsing
Most convenient and effective way to revive hair
Can be warmed in the microwave prior to use
Hair can be combed and styled as normal
---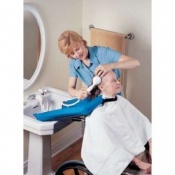 Client can remain upright during shampooing
Adjustable strap suits multiple neck sizes
Flexible cape fits around any sink basin
Lightweight and portable Washing Tray
---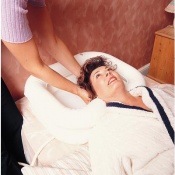 Designed for comfortable and convenient in-bed shampooing
Includes a built-in, inflatable headrest for additional support
Made from heavy-duty vinyl so basin remains inflated
Flexible drainage hose safeguards against spillages
---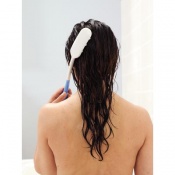 Uniquely shaped so you can reach your scalp without harming yourself
Ergonomically designed so you can wash your hair with minimal strain
Non-slip oval handle ensures you can keep a secure grip on washer
Handy substitute for fingers when you shampoo your hair
---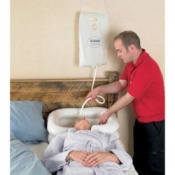 Hose is 60cm with small shower head
Able to hold up to 11.3 litres of water
Ideal for use with an inflatable basin
Can be used on bedridden patients
---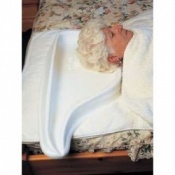 Allows hair to be washed in bed by a carer or helper
Ideal for maintaining hygiene of bedridden patients
Waste water runs from spout to suitable receptacle
Shaped plastic tray safeguards against spillage
---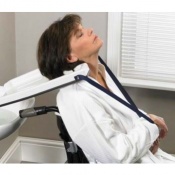 Prevents awkward bending for those with limited mobility
Rests comfortably on shoulders for easy shampooing
Rubber edging around neck opening for comfort
Raised edge prevents water from spilling over
---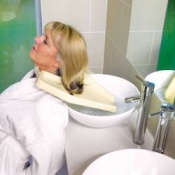 Helps you avoid spillages for an easy clean up
Allows you to wash client's hair over the sink
Hook-and-loop strap holds tray in place
Shaped tray to fit behind client's neck
---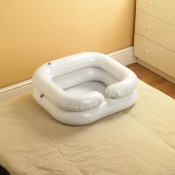 Drains easily and conveniently with one-way hose
Simply, sturdy PVC shampoo basin for use in bed
Helps keep patients clean and in good health
Can be deflated for storage or transportation