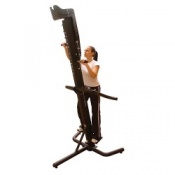 Versatile exerciser for a total body workout
Ideal for gym members and home exercising
Ideal for starter sessions or intense workouts
Lower step height for easier but challenging workouts
---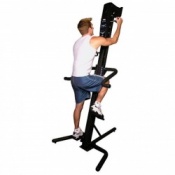 Small footprint;
Intelligent console;
Ultra-fitness workout;
Fully adjustable.
---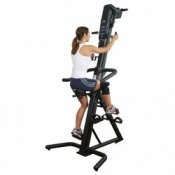 Intelligent console;
Enables isolated training of limbs/trunk;
Full or part body workout;
Fully adjustable.
---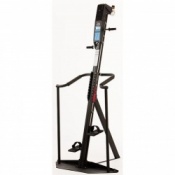 Battery-powered;
Language-free;
Ultra fitness workout;
Virtually maintenance free.
---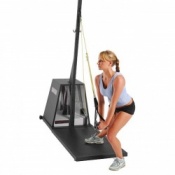 Original and best;
Versatile strength and conditioning;
Easy to use
MV2 technology.
---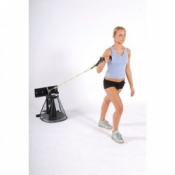 Compact and light;
Four settings;
Easy to use
Use almost anywhere.
---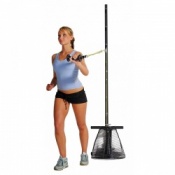 Ideal for small spaces;
Four settings;
Easy to use;
Use almost anywhere.
---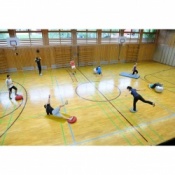 Comprises 4 special training items

Works to improve stability, fitness

High quality constructed pieces

Improve your senorimotor reactions
---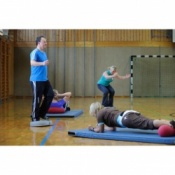 3 different fantastic fitness products

Improve coordination and stability

Constructed from high quality 'Ryton'

Stimulates senorimotor muscles
---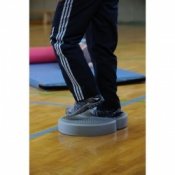 Uniquely designed air filled pads

Offers more intense training

Extremely robust construction

Helps increases stability, balance
---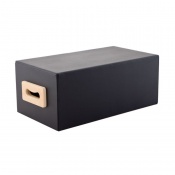 Maple veneered marine ply box with EVA padding
Makes seated and prone exercises more comfortable
Covered with abrasion resistant vinyl upholstery
Suitable for use with most brands of Pilates machines
---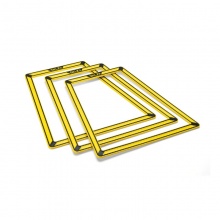 Trapezoid speed ladder for curvilinear training patterns
Practice footwork for fast-paced sports
Improves your speed, reaction time and change of direction
Anti-slip for use on any surface, including hardwood
---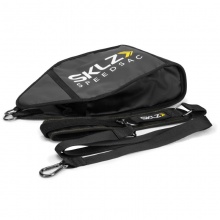 Weight sled improves 40-yard dash times and muscle strength
Perfect for weight loss and speed training
Adjust weight bags for variable weight resistance
Can be used indoors and outdoors
---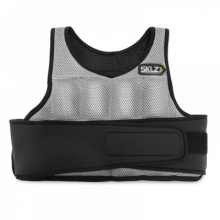 Cardiovascular training aid with adjustable weights
Ideal for improving your strength and endurance
Flexible weights bend with your body for free movement
Weight is adjustable between 1lb and 10lb
---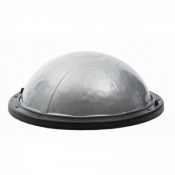 Use as a wobble board or "half" Swiss ball/stability cushion
Can be used for almost any bodyweight exercise performed on a step/floor
Adds an extra level of intensity to your exercises
Resistance tubes can be clipped through eyelets
---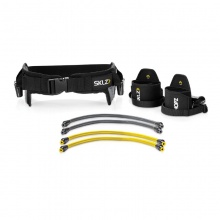 Resistance training belt for leg power and jumping muscles
Ideal for football, volleyball or basketball practice
Durable cables for maximum longevity
Move resistance straps to target specific muscles
---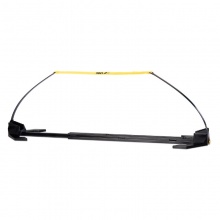 Adjustable training hurdles for speed and balance
Ideal for varied agility training
Bounce-back design for high durability
Price is per pack of six hurdles
---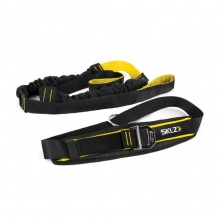 Quick release handle and belt for load and release training
Improves first step speed and acceleration
Multi-directional ring for practicing lateral movement
Force absorbing webbing eliminates erratic movement
---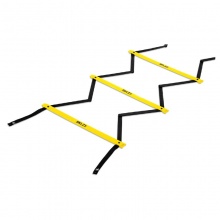 Concertina design speed ladder for rapid-fire set-up
Ideal for increasing balance and footwork skills
Low profile edges to avoid catching shoe cleats
Extensible ends to allow attachment of further ladders
---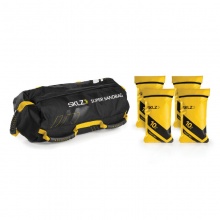 Carry bag with four 10lb sandbag weights
Ideal for strength training or sports drills
Durable outdoor shells for long-lasting use
Greater fluidity and versatility than dumbbells
---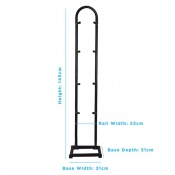 Compatible with all Fitness-Mad Medicine Balls
Provides storage for up to five medicine balls
Helps to keep your workout space or studio organised
Perfect for both home and studio use
---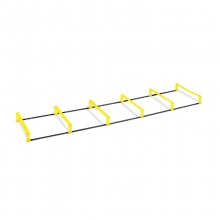 Combined speed ladder and hurdles
Ideal for increasing maneuverability around the court
Durable lightweight PVC construction
Folds down quickly for easy storage
---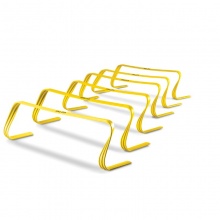 Lightweight 6" hurdles with superior one-piece design
Ideal for plyometric drills and general agility training
Bounce-back construction allows hurdles to maintain shape
Price is per pack of 6 hurdles (each hurdle is 6" high)
---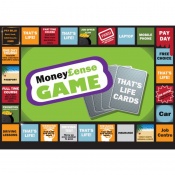 Teaches teenagers the importance of money management and budgeting
Covers financial matters such as income, tax, pensions and insurance
Suitable for players ages between 14 and 18 years old
Contains a game board, playing cards, a die and an instruction book
---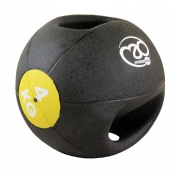 Increases control and ability to cope with heavier weight
Doesn't bounce, so you don't have to worry if you drop it
Remains a perfect sphere in spite of the handles
Easy to grip with either one or two hands
---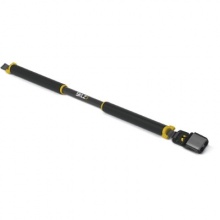 Side-lock compatible training bar for rotational power
Ideal for golf, tennis or baseball training
Train sports-specific swing motion
Create variable resistance with resistance cables
---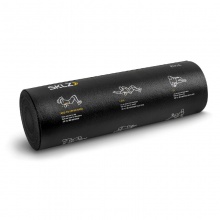 Deep tissue massage roller
Reduces soreness and increases range of motion
Printed with illustrations of recommended recovery movements
Commercial grade foam for maximum relief
---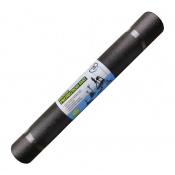 Excellent floor protection for use underneath exercise equipment
Ideal for under an upright bike or similar, as well as weight training
Helps to keep equipment in place and reduces machine noises
Designed with sealed edges and an anti-slip base for firm grip
---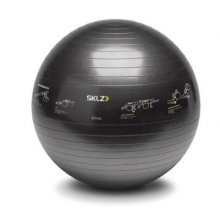 Gym stability ball with printed guide
Ideal for developing balance and core strength
Illustrated workout program designed by EXOS
Pump included for an immediate start
---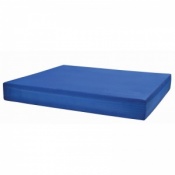 Made from high-quality nonslip closed-cell EVA foam
Forces the user to constantly compensate to maintain balance
Designed for balance, coordination and reaction training
Also suitable for posture stability and motor skill exercises
---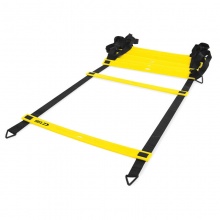 Acceleration and speed training equipment
Ideal practice for fast-paced sports
Heavy-duty plastic rungs for impressive durability
Folds to a compact size for transport
---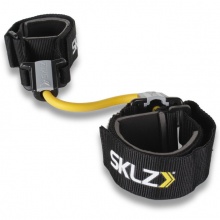 Ankle resistance cable for strengthening key muscles
Ideal for developing first step-speed and lateral speed
Choice of three cables with different resistance strengths
Padded ankle cuffs for comfortable fit
---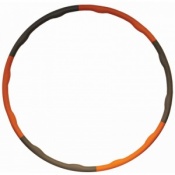 Simple six-piece assembly
Disassembles for storage or transport
Weighted design for increased workout benefits
Effective and easy way to tone the waist and abdomen
---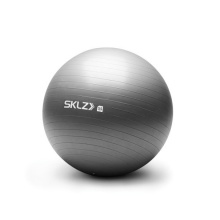 Gym ball for improving posture and balance
Can be used to modify bench exercises
Highly durable material and non-slip surface
Inflates easily with dual-action pump
---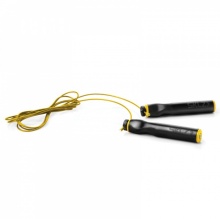 Jump rope with dual ball bearings for faster rotation
Ideal for endurance training or improving coordination
Cord angled for easy wrist and arm positioning
Precision turning for accurate spin
---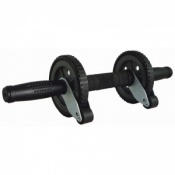 Innovative abdominal training tool
Two sturdy wheels for improved stability
Option of single- or dual-arm usage
Twin twist-grip brakes help to prevent overstretching
---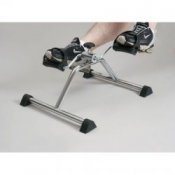 Versatile exerciser for both upper and lower body

Practical pedal exerciser great for home use

Adjustable resistance for progressive exercises

Non-slip feet and lightweight for easy portability
---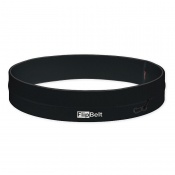 Won't bounce around or chafe while you run
Compatible with all phone models
Flippable with hidden money belt, for extra security while you travel
Stylish, lightweight and moisture-wicking design
---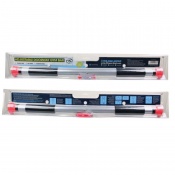 Multi-functional door gym

Double-action opening for quick setup

Non-marking pads to ensure a secure grip

Includes support brackets and basic exercise guide
---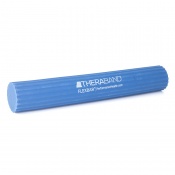 Flexible, durable resistance device

Research-proven for tennis elbow

Cost effective treatment for many indications

Bending, twisting or oscillation movement
---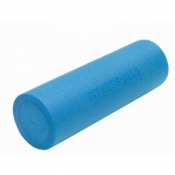 Relieves muscular tension
Available in 18inch or 36inch
Popular with runners and other athletes
Enhances balance, flexibility and strength
---
Essential massaging product

Suitable for whole body use

Super portable, massage on the go!

Suitable for minor aches and pains
---
Adds push-pull to many exercises;
Adds more focus to core muscles;
For use after mastering level 1;
Includes classes & exercises.
---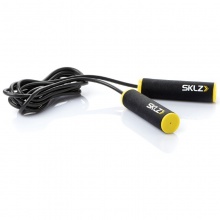 Durable high-value jump rope
For building endurance, speed and coordination
Ergonomic padded handles for comfortable use
Adjustable rope length for convenience
---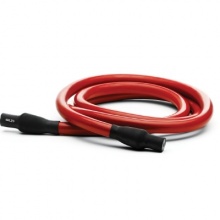 Versatile 5-foot long resistance cable
For use with SKLZ slide-lock compatible resistance trainers
Durable natural latex for longevity
Mid-level resistance for a moderate level of strength
---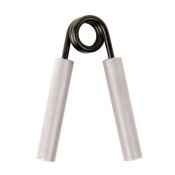 Ideal for improving performance for weightlifting, climbing, tennis and golf
Aids in strengthening the forearms, hands, wrists and fingers
Provides resistance to help develop muscles
Available in five different strengths to suit your requirements
---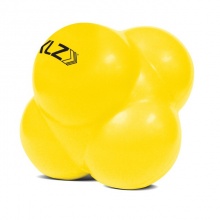 Six-sided rubber ball with unpredictable bounce
Fun hand-eye coordination training
Suitable for solo or team training
Sharpens depth perception and reaction time
---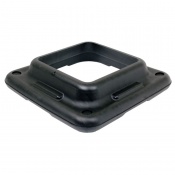 Suitable for professional or home use
Increases the step by 5cm when used in a pair
Maximum user weight: 31 stone (200kg)
Dimensions: 41 x 41 x 8cm
---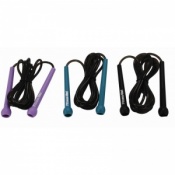 Durable;

High quality;

Availible in 3 sizes;

Free spinning handles.
---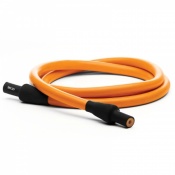 Versatile five-foot long resistance cable
For use with SKLZ slide-lock compatible resistance trainers
Durable natural latex for longevity
Second lightest of four weight levels, ranging from 10 lbs to 100 lbs
---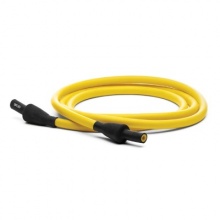 Versatile 5-foot long resistance cable
For use with SKLZ slide-lock compatible resistance trainers
Durable natural latex for longevity
Lightest of four weight levels, suitable for gentle exercise and rehab
---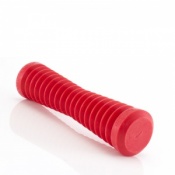 Helps relieve inflammation and heel or arch pain
Tones weak muscles and stimulates circulation
Ideal for conditions including plantar fasciitis
Easy to use for immediate relief
---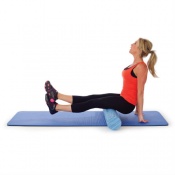 High-density EVA foam roller in a choice of sizes
Great for yoga, Pilates, physiotherapy, and rehabilitation
Helps with stretching and balance training
Ideal for home fitness routines or in classes
---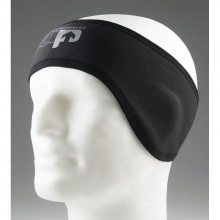 Performance ear warmer for running
Ideal for people with active lifestyles in cold environments
Designed to cover just the ears, providing targeted warmth
Breathable fabric for improved comfort