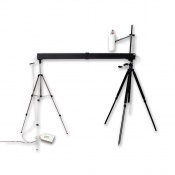 Bassin Anticipation Timer with special modified setup
Standalone instrument with small portable control panel
Allows anticipation assessment beyond simple push-button testing
Control box displays anticipation data in milliseconds
---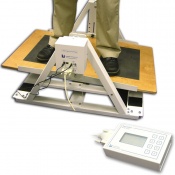 Provides standardised measurement of balancing ability
Useful for employment pre-screening and rehabilitation assessment
Features high levels of user customisation
Rugged design for lasting reliability
---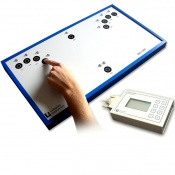 Advanced reaction time testing apparatus
Comes with PsymCon for digital control
Random or fixed presentation
Can be used for simple tests or for studying cognitive processing with more complex tasks
---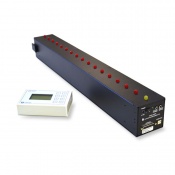 Advanced anticipation testing
Standalone instrument with small portable control panel
Assesses human visual acuity relating to hand-eye coordination and anticipation
Comes with PsymCon for digital control
---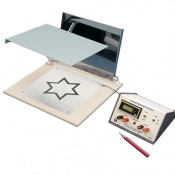 Tests reversal ability, hand-eye coordination and learning
Subject is required to trace the star pattern from its mirror image
Easy to operate with clear results
Impulse Counter included to record trial data
---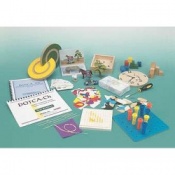 Tests five cognitive areas to identify strengths and weaknesses
Consists of 22 sub tests based on LOTCA battery
Identifies cognitive strengths and deficits
For ages 6 to 12 years with special needs
---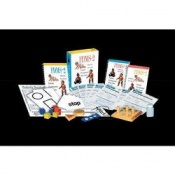 Complete updated assessment and training kit
For the development of gross and fine motor skills
Suitable for children from birth through to six years
Improved edition based on research and feedback
---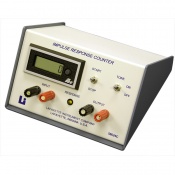 Provides a visual record of test data
Features a feedback tone and indicator light
Easy reset and on/off controls
Compatible with several Lafayette psychomotor testing products
---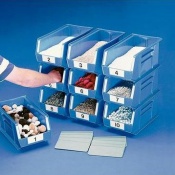 Suitable for when normal sensation has been disrupted following trauma or brain injury
Consistent, graded stimuli in easy-to-use plastic bins
Ten stackable bins with front cut-out design that a seated patient can reach easily
Each stimuli or bin can also be purchased individually
---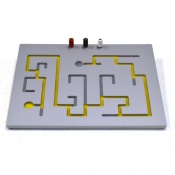 Suitable for assessment of cognitive function and memory
Tallies both number of errors and time taken for completion
Designed to entertain and engage the subject
Blindfold is not included
---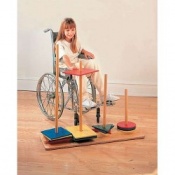 Graded, repetitive exercise great for physical therapy

Improves reach and range of motion while sitting or standing

Develops

co-ordination and

strength in upper extremities

Versatile for cognitively and physically challenged adults and childrem
---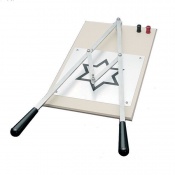 Motor coordination and learning assessment
Ideal for operating, controlling and driving occupations

Subject's task is to move the metal pointer around the anodised star pattern

Number of errors and time taken for completion can be recorded
---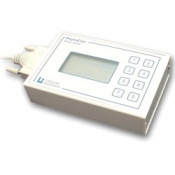 Digital control panel for Lafayette Psychomotor Devices
Expands functionality and streamlines operation
Supplied with 10 foot connecting cable
Ideal as a spare or replacement controller
---
Created specifically for clients aged 70 and over
Addresses physical and mental factors that accompany ageing
Consists of 24 sub-tests in eight cognitive areas
Components are larger and require shorter administration time
---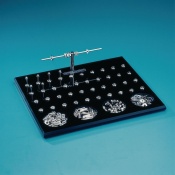 Measures dexterity and speed in hand, arm and finger movements
Designed for pre-employment screenings
Suitable for people of all ages, from children to adults
Includes a board with a T-bar, washers, rods, caps and nuts
---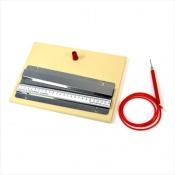 Assesses the psychomotor skill of steadiness
Can be used to pre-screen employees or assess recovery progress
Can also be used to assess progress in recovery from illness or injury
Channel width can be adjusted for varying difficulty.
---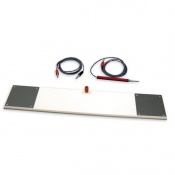 ---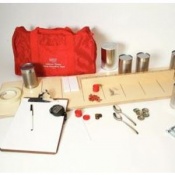 Seven-part test for evaluating basic hand functions
Comes with all the items needed to perform the seven subtests
Uses common items, such as paper clips, cans, pencils, etc
Latex free for reduced irritation
---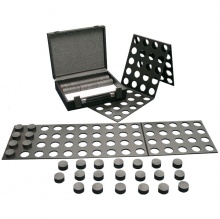 Set for testing gross motor skills and hand-eye coordination
Can be used for a range of reasons, including injury rehabilitation
Involves five tests to judge dexterity progress
Supplied with everything required for immediate use
---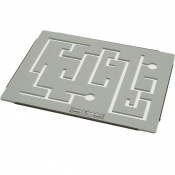 Can be used to study various aspects of the learning process
Subject traces the pathway until they reach a certain criterion of proficiency
Number of errors per trial and completion time are recorded
Test performance illustrates spatial memory processes and problem solving
---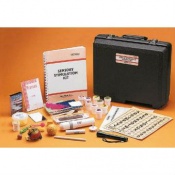 Sensory and cognitive therapy tool kit
31 functional, safe materials to stimulate the senses
Each activity kit includes four personal cases
Sensorimotor assessment procedures
---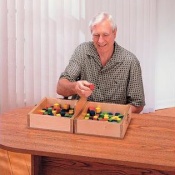 Portable version of the standardised test of manual dexterity
Quick and simple to administer
Includes 150 2.5cm coloured wooden blocks
Comes complete with a box for easy portability and storage
---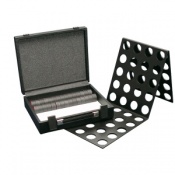 Measures capacity for simple, rapid eye-hand-finger movement.
Can be used for various testing applications.
Supplied with a carry case, manual, record blanks, and norms.
---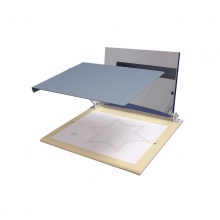 Mirror tracing apparatus that uses paper tracing stars
For experimental studies, rehabilitation and learning
Less expensive and more compact than alternatives
Results recorded on paper and then manually tallied
---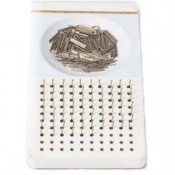 Evaluates rapid manipulation of small objects
Suitable for training and assessments
Serves as a useful indicator of fine motor skill coordination
Comes with a self-contained board with 100 holes that hold three pins each
---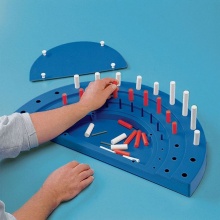 Versatile resource for rehabilitation and testing of manual dexterity
Ideal for recovering after hand injuries, neurological impairment and more
Helps to improve hand strength, coordination, and cognitive and visual skills
Includes 43 pegs of various diameters and lengths
---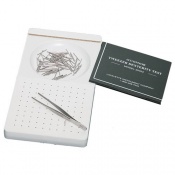 Widely used manual dexterity test
Can be used to pre-screen for jobs involving fine motor skills
Can also be used by therapists to monitor recovery progress
Supplied with examiner's manual to record and evaluate data
---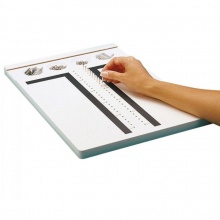 Practical test for assessing gross and fine manual dexterity
Suitable for use in physical, occupation and vocational therapy
Measures gross movement of hands, fingers, and arms, and fingertip dexterity
Supplied complete with pins, collars, washers and instructions manual
---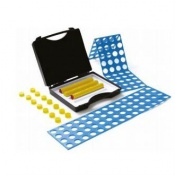 Measures eye-hand coordination and manual dexterity of the arm and hand
Designed for the Minnesota Dexterity Test
Incorporates two test batteries - Placing and Turning
Includes 60 two-coloured wooden cylinders and a plastic board
---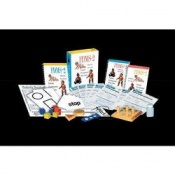 Pack of 25 Examiner Record Booklets
For development of gross and fine motor skills
Suitable for children from birth through to six years
For in-depth assessment and training/remediation
---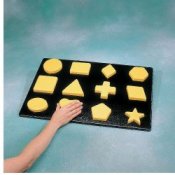 Shape board for sensory evaluation and training
Provides distinctly different shapes in tactile form
Ideal for teaching compensatory techniques for sensory loss
Comprised of 12 shapes, each with a different form
---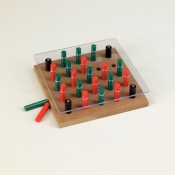 Stimulates depth perception and hand/eye coordination on two different levels
Includes twelve red and nine green 1.3cm diameter pegs
Comes with a 28cm square board
Latex free for reduced irritation
---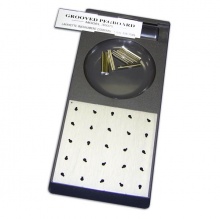 Challenging manipulative dexterity test
Suitable for use in neuropsychology and industrial settings
Measures fine motor task performance speed
Supplied with pegs and examiner's manual with norms
---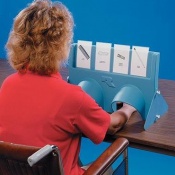 Moulded plastic shield for totally occluded vision
Ergonomically designed for greater patient comfort
Moulded ridge that holds cards during stereognosis and other tests
Can be used with the Rolyan Stereognosis Kit
---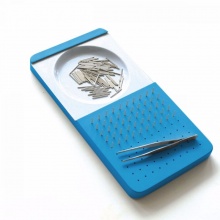 Specialised dexterity test that uses tweezers to place the pins in the holes
Ideal for testing precision, finger speed, steadiness and hand-eye coordination
Includes a pegboard with 100 holes, one pair of tweezers and 100 pins
Comes with a detailed examiner's manual and data for normal readings
---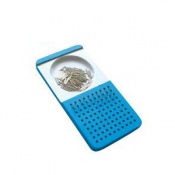 Allows evaluation of rapid manipulation of small parts
Useful for fine motor coordination training
Includes a 28 x 14cm board with 100 holes, suitable to fit 3 pins each
Comes with a comprehensive examiner's manual
---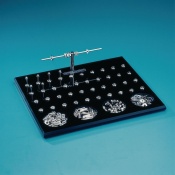 Replacement parts for the Roeder Aptitude Test
Included 45 washers, 25 collars and 55 pins
Great in case any of the originals get lost
Suitable for pre-employment assessments
--- For the Rivermead Perceptual Assessment Battery
Record forms to ensure accurate testing
Pack of 25 forms for multiple assessments
Help understand patient's visual perceptual deficit
---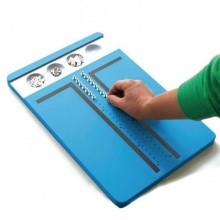 Practical and accurate test for assessing dexterity
Suitable for use in physical, occupation and vocational therapy
Tests gross movement of hands, fingers and arms
Includes manual, normative data and 25 record blanks
---
Hand testing kit to assess finger dexterity and upper extremity function
Ideal for testing neurological disorders and hand trauma
Straightforward and easy to test dexterity on both hands
Supplied complete with pegboard, pegs and stopwatch
---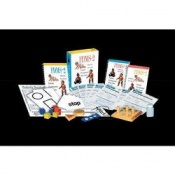 Helps to record a child's scores
For measurement of gross and fine motor skills
Suitable for children up to six years of age
Provides in-depth assessment and training
---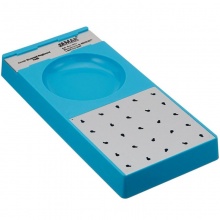 A challenging manipulative dexterity test
Suitable for use in physical, occupation and vocational therapy
Includes a pegboard with 25 holes with randomly positioned slots
The pegs must be rotated before they can be inserted
---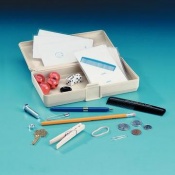 The kit includes 17 items and matching cards for evaluating stereognosis
The 8 x 13cm cards are laminated for long-term use
Each card includes a drawing and the name of the item
The names on the cards are available in English and Spanish
---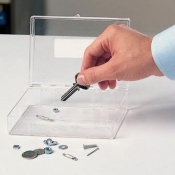 Includes all the basic items to perform the Pick Up Test
Evaluates the patient's level of functional sensibility and fine motor skills
All objects are made of metal to eliminate differences in temperature/texture
Can be used for testing stereognosis as well
---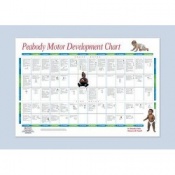 Measures 96.5 x 66cm
Includes numerous illustrations
Provides reference for the PDMS-2
Easy to clean with latex-free materials
---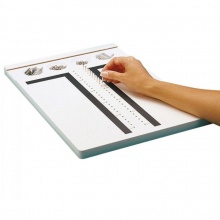 Replacement pins, washers and collars
For the Purdue Pegboard Test
Ensure accurate testing with full set of pins
Includes 50 pins, 40 washers and 20 collars
---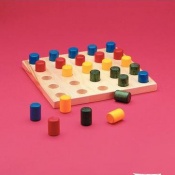 Great for developing dexterity and hand/eye coordination
Includes a 22.5cm square wooden pegboard and 25 pegs
Suitable for the Purdue Pegboard Test
Latex free for reduced irritation
---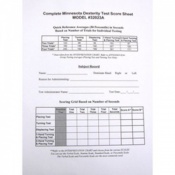 Suitable for use with the Complete Minnesota Manual Dexterity Test
50 record sheets for easy scoring
Enables progress to be clearly monitored
Physical copy of the results and scores obtained
---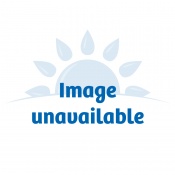 There are 100 blank record forms in the package
Designed to be used with the Jamar Manual Dexterity Test
The test measures eye-hand-coordination and manual dexterity
Guarantees clear record of the scores obtained
---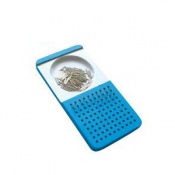 Replacement pins for the Jamar Finger Dexterity Test
Useful for when some of the pins from the original set get lost
The test allows evaluation of rapid manipulation of small parts
Suitable for fine motor coordination training
---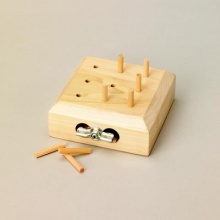 A square 12cm wooden pegboard with nine holes
Great for assessing and improving motor coordination, evaluations and finger dexterity
Supplied with 6mm pegs
Straightforward and easy to test dexterity in both hands
---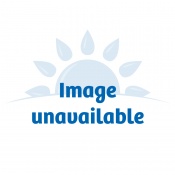 The case can be used with the Sensory Stimulation Activities Kit
Includes an emery board, feather, square of cotton padding, velour and satin
Comes with a toothbrush, a comb and a plastic spoon
All packed in a clear plastic box with a snap lock lid
---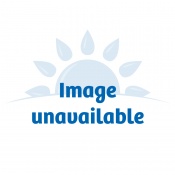 Five replacement cylinders in the package
Suitable as replacements for the Jamar Manual Dexterity Test
The test measures eye-hand-coordination and manual dexterity
Latex free for reduced irritation
---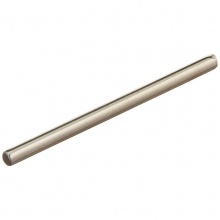 Replacement pegs for the Jamar Grooved Pegboard
Perfect fit for the 25 holes of the Grooved Pegboard
Designed for a challenging dexterity test
Requires more complete visual motor co-ordination than most pegboards
---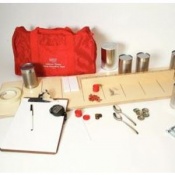 Additional checkers for the Jebsen-Taylor Hand Function Test
Can be used as replacements or additional items
The test assesses a broad range of uni-manual hand functions
Latex free for reduced irritation
---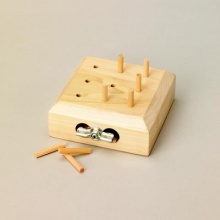 Replacement pegs for the Nine-Hole Wooden Peg Test
The 6mm pegs are made entirely of wood
Great for assessing and exercising fine motor skills and finger dexterity
Straightforward and easy to test dexterity in both hands