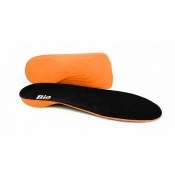 Highly customisable design suits most users
Provides biomechanical control for support
Helps to alleviate back and knee pain
Suitable for users with low and collapsed arches
---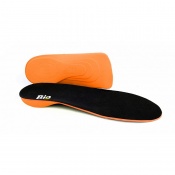 Designed using the high quality polypropylene
Supplied with a free EVA top cover
Prevents back back and knee pain
Offers superb biomechanical control
---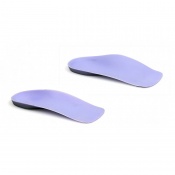 Highly customisable design suitable for most users
Come with a full length EVA top cover
Suitable for those with low and collapsed arches
Ideal for preventing and alleviating knee and back pain
---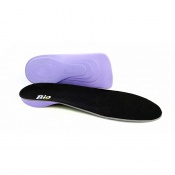 Designed to be customisable to the foot
Feature a free full-length top EVA cover
Helps to relieve knee and back pain
Designed using flexible and comfortable polypropylene
---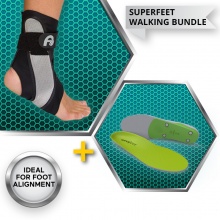 Combines ankle support with anatomically designed insoles
Ideal for protecting the ankle on walks and hikes
Ankle support prevents rollover while insoles align feet
Two supportive items supplied together at a reduced price
---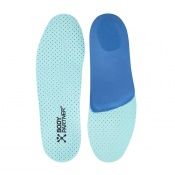 Helps support most biomechanical inconsistencies in the stride
Assists in supporting the rear-to-midsole zone of your feet
Designed to be both lightweight and supportive
Provides enhanced stability to your arches
---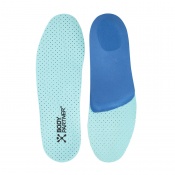 Helps support most biomechanical inconsistencies in the stride
Assists in supporting the rear-to-midsole zone of your feet
Designed to be both lightweight and supportive
Provides enhanced stability to your arches
---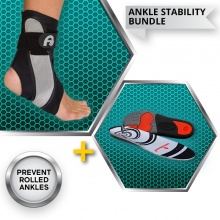 Combines two products for superior ankle stability
Ideal for supporting injured ankles following injury
Ankle support prevents rollover while insoles align feet
Two supportive items supplied together at a reduced price
---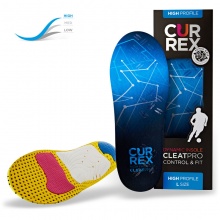 Sports shoe insole designed for high foot arches
Boosts performance and facilitates injury recovery
Easily sized to feet - just trim with scissors!
Also available for flat feet, low and medium arches
---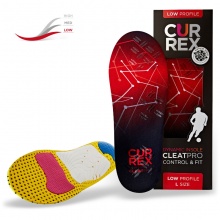 Sports shoe insole designed for flat feet and low arches
Boosts performance and facilitates injury recovery
Easily sized to feet - just trim with scissors!
Also available for average or high arches
---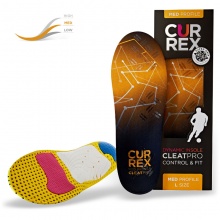 Sports shoe insole designed for average foot arches
Boosts performance and facilitates injury recovery
Easily sized to feet - just trim with scissors!
Also available for low or high arches
---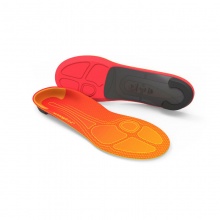 Running insoles which reduce foot pain
Boost performance while targeting discomfort
Long-lasting and durable construction
Featuring hi-tech impact reduction
---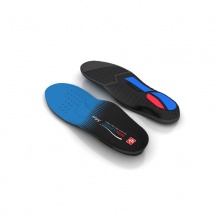 Pair of insoles with rigid support
Ideal for athletes and sportspeople
Increased shock absorption and reduces odours
Motion control reduces overpronation
---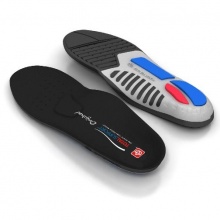 Pair of insoles providing semi-rigid support
Ideal for athletes and sportspeople
Increased shock absorption and reduces odours
Motion control reduces overpronation
---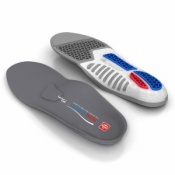 Pair of thin and lightweight insoles
Ideal for athletes and sportspeople
Increased shock absorption and reduces odours
Motion control reduces overpronation
---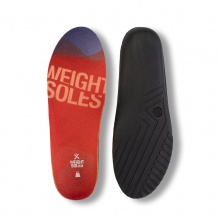 Innovative insoles that combine the benefits of weights with orthotics
Increase calorie burn, oxygen uptake and burn rate of carbs
Suitable for everyday use and virtually any sporting activity
Can be used with both sports and casual shoes
---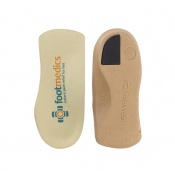 Designed to relieve pain from all areas of the foot
Helps successfully treat specific foot problems
Developed by leading foot care specialists
Suitable for use in most types of shoes
---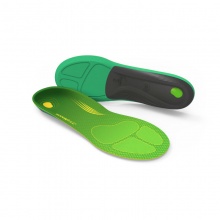 Running insoles which maximise comfort
Boost performance while targeting discomfort
Long-lasting and durable construction
Featuring hi-tech impact reduction
---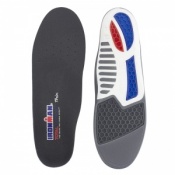 Deep heel cupping;

Thin & ultra-light support;

Perfect for walking and running;

Helps to prevent over pronation.
---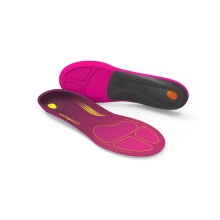 Women's running insoles which maximise comfort
Boost performance while targeting discomfort
Long-lasting and durable construction
Featuring hi-tech impact reduction
---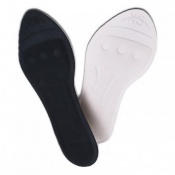 Made with high quality, food-grade glycerin
Naturally relieves pain in the feet and legs
Clinically proven to increase circulation
Massages and cushions your feet
---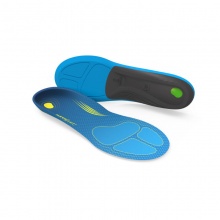 Running insoles which maximise comfort
Boosts performance while targeting discomfort
Extra thin profile for a versatile fit
Featuring hi-tech impact reduction
---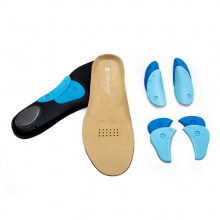 Completely customisable men's insoles for sports
Ideal for wearing in tighter-fitting shoes
Aid in easing various ailments, including plantar fasciitis
Unique support for the feet and body
---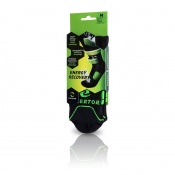 Made with ventilation panels for comfort
Helps push your body's anaerobic limit
Enertor brand endorsed by Usain Bolt
Designed to aid your recovery
---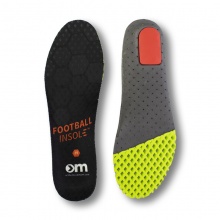 Comfortable non-customised insole to fit football boots
Innovative combination of materials ensures optimum comfort
Provides comfort without changing the dynamics of the foot
Available in 12 different sizes to fit most users
---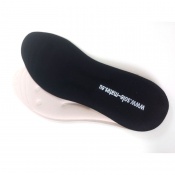 Massages your feet with every step you take
Improves circulation and relieves pain
Moulds to the shape of your feet
Ideal for a number of conditions
---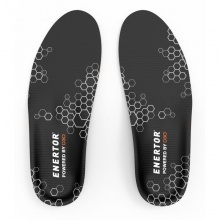 Only insoles used and endorsed by Usain Bolt
Durable and moulded soles for improved fit
Absorbs shock to protect against impact
Improves foot function and performance
---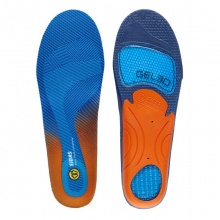 Insoles with cushioning gel pads for cushioning
Ideal for those suffering from metatarsal and heel pain
Protects the feet from impacts during walking and running
Antibacterial top layer reduces odour and bacteria
---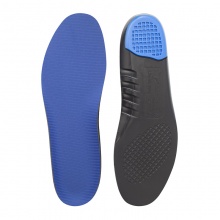 Shock-absorbing insoles improve physical performance
Ideal for athletic activities
Helps to relieve heel pain
Arch stabilisers for enhanced support
---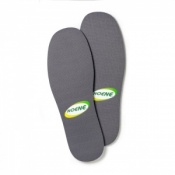 Thin and light.
2mm thick insoles.
Washable & reusable.
Suitable for all types of footwear.
---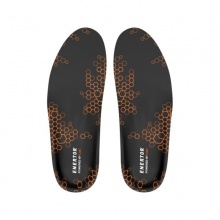 Reduces shock in the whole foot
Helps reduce foot and heel pain
Created by leading podiatrists
Can be trimmed down to size
---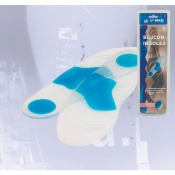 Designed to absorb impact over the plantar surface of the foot
Made from medical grade silicone to provide superior comfort
Extremely durable to last through intense long-term activity
Include anti-slip crests to stabilise the forefoot and heel
---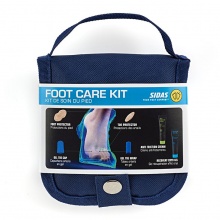 Kit containing a selection of foot care products
Prevents and treats foot injury
Includes anti friction cream, gel protectors and toe wraps
Helps with blisters, rubbing and impact injuries
---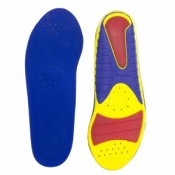 Designed to supply energy, strength

Provides cushioning and stability

Improves performance, vendurance

Evenly distributes shock
---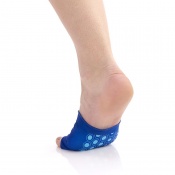 Helps prevent blisters and inflammation on the balls of feet
Absorbs impacts to reduce pain from existing injuries
Anatomical design for left and right feet provides a better fit
Made from washable and reusable silicone for a longer life
---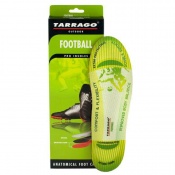 Insoles for football and rugby players
Protect the heels against impact
Prevent the loss of excess energy
Keep feet cool, dry and comfortable
---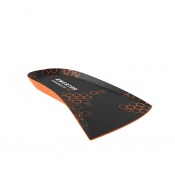 Provides ultimate comfort and cushioning
Three-quarter length for tighter shoes
Endorsed by athletic champion Usain Bolt
Ideal for protecting against shock
---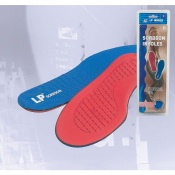 Delivers shock absorption, cushioning and support to feet
Dissipate foot shock to reduce stress on the ankle
Help to prevent injury resulting from torques to the feet
Suitable for use with sports, casual and outdoor footwear
---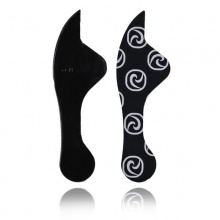 Highly durable insoles compensate for pronation or supination
Ideal for athletes who struggle with foot rolling
Encourages a natural walking position for improved comfort
Unique polyurethane-based gel absorbs high levels of shock
---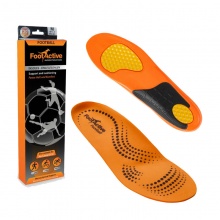 Orthotic insoles designed for sports boots
Suitable for football, rugby, hockey or cycling footwear
Treats overpronation, shin splints and more
Impact-absorbing gel heel and forefoot
---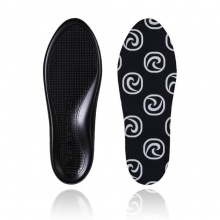 Highly durable shock-absorbing full length insoles
Ideal for athletes suffering from foot, knee, hip or back strain
Anatomically shaped and lightweight for a better fit and comfort
Made with a unique PU-based gel that supports and stabilises your feet
---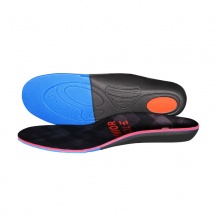 Supportinve insoles designed for kids
Provides protection for active children's feet
Antibacterial top cover keeps feat fresh
Unique shock absorbing zone
---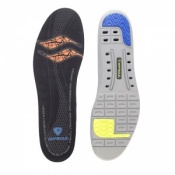 Ultra thin and light
Adds additional comfort
Each insole weighs under 40g
Ideal for sports, training, casual & running footwear
---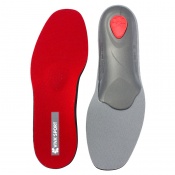 Viva insoles designed for sports shoes
Features micro-air chambers to reduce impact
Metatarsal pad relieves ball of foot pain
Available in 13 sizes and suitable for both men and women
---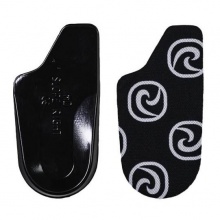 Highly durable heel pads to absorb shock and unload pressure
Ideal for athletes suffering from heel issues like a ruptured fat pad
Supports the midfoot and unloads heel-related issues
Made with Technogel to absorb high levels of shock
---
Suitable for high impact sports such as running, aerobics, tennis and more
Contains antibacterial top sheet and moisture-wicking technology
Can be used to help a number of conditions, including heel pain
Ideal for activities where the whole foot is subject to impact
---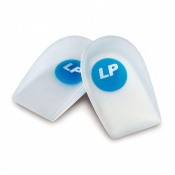 Help to reduce heel pain and risk of injury
Consolidate the fatty pad of the heel for stability
Provide enhanced balance and improve gait
Include a soft centre pad to absorb heel pressure
---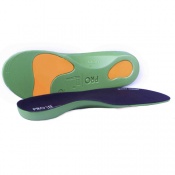 Quality orthotic insoles designed by leading podiatrists
Ease plantar fasciitis and day-to-day foot pains
Treat over-pronation to relieve foot and body pains
Suitable for work boots and high-impact sports
---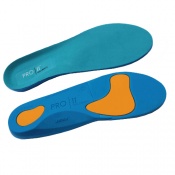 Insoles designed for walking, running and sports
Provide shock absorption to prevent pain and injury
Reinforce the heel for better stability and balance
Non-slip base keeps insoles securely in place
---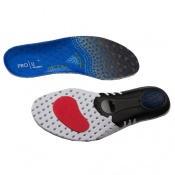 Sports insoles with advanced heel impact protection
Add support to arches and protect metatarsals
Correct walking imbalances and realign the body
Suitable for high-impact activities and sports
---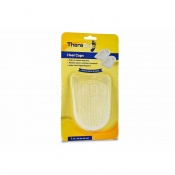 Cushions heels to reduce foot pain with every step
Turns painful walks into soothing therapy sessions
Reduces pain associated with a wide range of conditions
Includes medical grade mineral oil to soothe the skin
---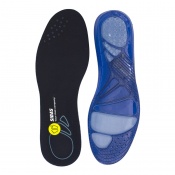 Offer maximum protection due to Sidas's cushioning gel concept
Special micro-bubbles absorb impact
Feature micro-perforations that ensure breathability
Fitted with microbial resistance for enhanced freshness
---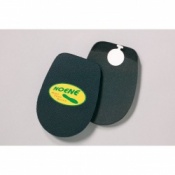 Thin and light.
4mm thick heel pads.
Washable & reusable.
Suitable for all types of footwear.
---
Insoles made with memory foam for added comfort
Adapt to the shape of your feet for personalised support
Top cloth cover ensure feet stay cool and dry all day
Granular bottom pattern prevents slipping in the shoe
---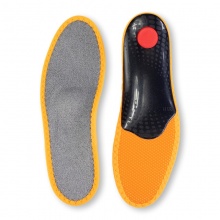 Memory foam insoles for sports shoes
Cushioning design suitable for reducing foot fatigue
Bamboo fibres absorb sweat and dry quickly
Soft and comfortable memory foam construction
---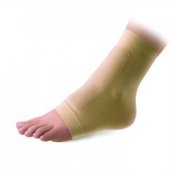 Gel pad protects foot from rubbing

Low profile designed protection
Ideal for ski boots, skates, shoes

Provides light compression to the foot
---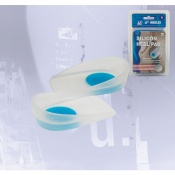 Designed to absorb impact over the heel to prevent injuries
Made from medical grade silicone to provide superior comfort
Extremely durable to last through intense long-term activity
Helps to consolidate the fatty pad of the heel for stability
---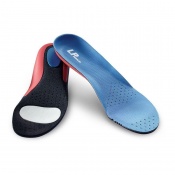 Help to stabilise the foot for maximum support
U-shaped heel cup keeps the foot in a neutral position
Helps to align the foot for a more healthy gait
Made with breathable and cooling materials
---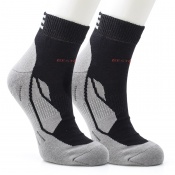 Sports sock with silver threading
Antimicrobial and thermal properties
Keeps feet comfortable in warm and cold environments
Available in four different sizes
---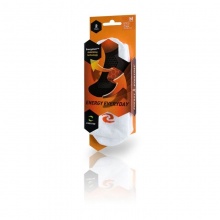 Enertor brand endorsed by Usain Bolt
Designed with a ventilating mesh
Supplied in a pack of two pairs
Ideal for everyday active wear
---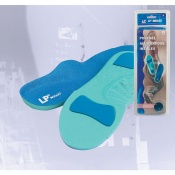 Made with foam pads on the forefoot and heel
Helps to absorb up to 90% of shock forces
Made with breathable POLYIYOU to keep feet cool
Suitable for use with sports, casual and outdoor footwear
---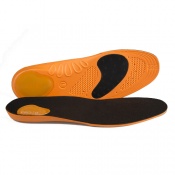 Insoles for high-impact sports
Reduce pressure on the balls of the feet
Absorb shock to reduce impact on joints
Heel seats ease pain and prevent injury
---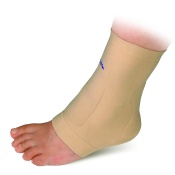 Protects the back of the heel and top of the foot from rubbing and impact
Low profile design ensures low bulk for maximum comfort
Ideal for ski boots, skates, cleats, shoes, boots and athletic footwear
Provides light compression to the foot and ankle
---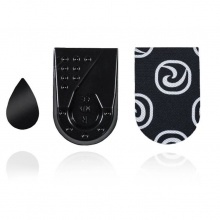 Durable heel wedges relieve pain from heel spur and plantar fasciitis
Offers all-around support and shock absorption for athletes
Uses a unique PU-based gel for additional comfort and support
Self-adhesive for easy fixation in the shoes
---
Ideal for activities where the heel is subject to the most impact
Helps prevent and alleviate arch pain and fallen arches
Features a moulded heel cup and integral arch support
Has an antibacterial, anti-odour top sheet
---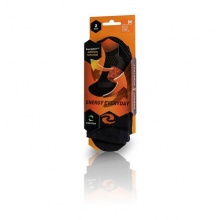 Enertor brand endorsed by Usain Bolt
Designed with a ventilating mesh
Ideal for everyday active wear
Lightweight for added comfort
---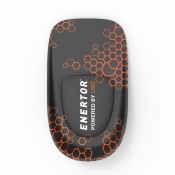 Endorsed by athletic champion Usain Bolt
Designed by leading podiatrists
Helps to reduce heel pain
Contoured for a better fit
---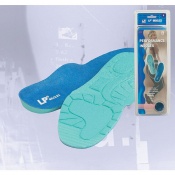 Maintain stability and balance in the feet
Provide maximum shock absorption and energy return
Help to keep feet cool and dry during exercise
Made with breathable POLIYOU material for comfort
---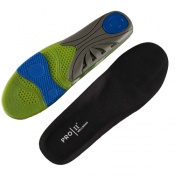 Shock-absorbent comfort insoles for sports
Reduce impact at the heels and forefeet
Heel cup and arch support for maximum comfort
Can be trimmed for a superior fit
---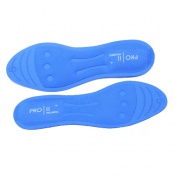 Revolutionary fluid-filled sports insoles
Absorb shock and reduce pressure
Cushion and massage the soles
Enhance balance for better performance
---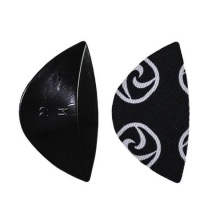 Highly durable arch supports relieve the longitudinal arch
Ideal for athletes looking to improve their sporting performance
Made from Technogel, which helps absorb shock for comfort
Prevents injuries, improves existing injuries and increases stability
---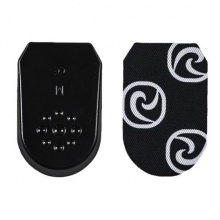 Pair of heel wedges to reduce load and relieve discomfort
Ideal for athletes who suffer from pain caused by Achilles tendon issues
Innovative and unique Technogel material absorbs shock
Prevents injuries, improves existing injuries and increases stability
---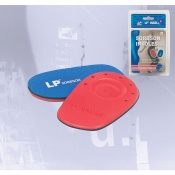 Deliver shock absorption, cushioning and support to heels and feet
Dissipate heel shock to reduce stress on the ankle
Help to prevent injury resulting from torques to the feet
Suitable for use with sports, casual and outdoor footwear
---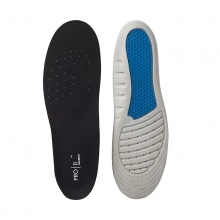 Orthotic insoles designed to protect the plantar fascia
Ideal for providing arch support during high-impact sports
Cushion feet to ease pain and reduce fatigue
Made from antibacterial material to reduce foot odour
---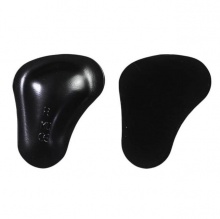 Metatarsal pads for relieving anterior arch pain
Ideal for athletes looking for all-around support
Made with Technogel, a unique gel that absorbs shock
Anatomical T-shape improves fit and function of inserts
---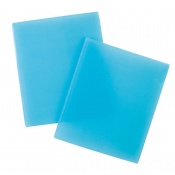 Easy blister prevention for improved foot health
Biomechanical construction ensures comfortable wear
Durable construction designed for multi-day use
Dimensions: 100 x 115 x 2mm
---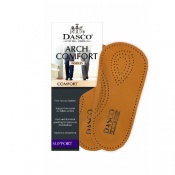 Fine sheep leather orthopaedic arch support insoles
Support the transversal and longitudinal arches
Reduce pressure and impact of standing and walking
Moisture-absorbent for dry, fresh and healthy feet
---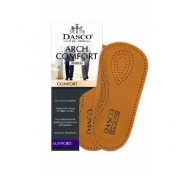 Fine sheep leather orthopaedic arch support insoles
Support the transversal and longitudinal arches
Reduce pressure and impact of standing and walking
Moisture-absorbent for dry, fresh and healthy feet
---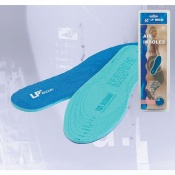 Helps to keep feet cool and dry during exercise
Made with breathable POLIYOU material for comfort
Feature tensile foam to enhance athletic performance
Won't develop an odour, even after long-term use
---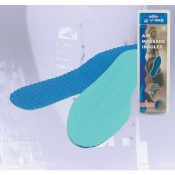 Made with moulded dots to gently massage feet
Helps to keep feet cool, dry and comfortable
Made with breathable POLIYOU material for comfort
Won't develop an odour, even after long-term use
---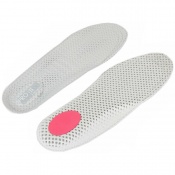 Lightweight comfort insole for sports
With shock absorption pads to protect heels
Trim-to-fit design for maximum comfort
Breathable mesh upper for reduced odour
---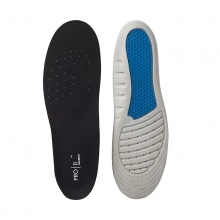 Orthotic insoles designed for high-impact sports
Provide arch support to protect the plantar fascia
Cushion feet to ease pain and reduce fatigue
Made from antibacterial material to reduce foot odour
---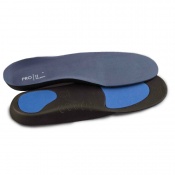 Orthotic insoles with arch support
Correct foot posture and over-pronation
Pads to cushion the first metatarsal bones
Ideal for daily use and impact sports
---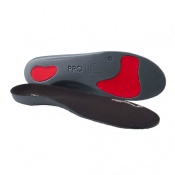 Hard-wearing orthotic insoles with EVA base
Poron pads add cushioning and absorb shock
Provide arch support to reduce fatigue
Suitable for high-impact sports
---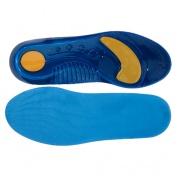 Sports insoles designed for low- to high-impact sports
Gel shock absorption pads at the metatarsals and heels
Contoured and cushioned to reduce foot fatigue
Soft fabric upper enhances user comfort
---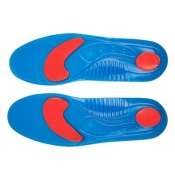 Gel insoles designed to absorb shock during sports
With metatarsal and heel pads for enhanced protection
Contoured design cushions sore and tired feet
Soft fabric upper for improved comfort
---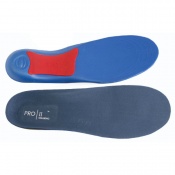 Orthotic insoles designed to fit sports shoes
Suitable for high-impact sports activities
Absorb shock and reduce pressure
Flexible arch strip prevents arch pain and injury
---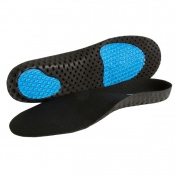 Orthotic insoles with unique bubble technology
Support, cushion and reduce impact
Alleviate plantar fasciitis and heel spurs
Suitable for most activities and sports
---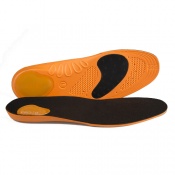 Insoles for high-impact sports
Reduce pressure on the balls of the feet
Absorb shock to reduce impact on joints
Heel seats ease pain and prevent injury
---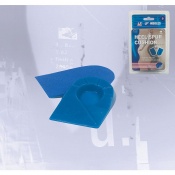 Reduce the impact of the ground on the heel
Help to regulate weight distribution during walking
Designed to cushion existing soft tissue around heel bone
Relieve direct pressure in the central heel spur area
---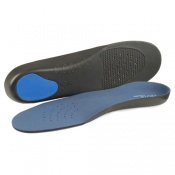 Orthotic insoles for everyday wear and sports
Absorb up to 50% of shock upon impact
Provide arch support to alleviate and prevent pain
Breathable and odour-absorbent for freshness
---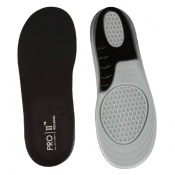 Sports insoles with revolutionary air and gel technology
Absorb shock to protect the heels and arches from impact
Breathable material reduces foot odour and keeps feet cool
Rough pattern massages sore feet and improves circulation
---
Provides pure shock absorption at the heel
Ideal for light sport and everyday use
Easy to fit in all types of footwear
Provides firm support and comfort
---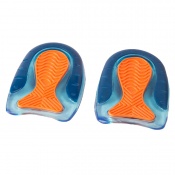 Dual-density silicone gel heel cups
Reduce pressure and absorb shock
Protect against pain and injury
Relieve plantar fasciitis and heel spurs
---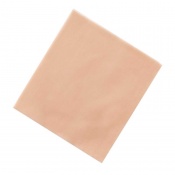 Easy blister prevention for improved foot health
Biomechanical construction ensures comfortable wear
Durable construction designed for multi-day use
Dimensions: 90 x 100 x 1mm
---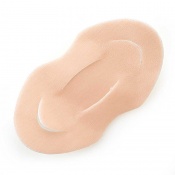 Easy blister prevention for improved foot health
Biomechanical construction ensures comfortable wear
Durable construction designed for multi-day use
Supplied in a pack of three foot protectors
---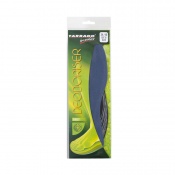 High-density latex foam insoles
Protect against impact and enhance comfort
Absorb moisture to keep feet dry and fresh
Suitable for use with most types of footwear