FootActive Insoles
Providing a broad range of insoles for different uses, our range of FootActive Insoles includes something for anyone that is looking to improve the comfort of their feet. This Australian company has developed their insoles in conjunction with podiatrists, ensuring that each pair provides you anatomical protection. For more information about the FootActive range, please contact our customer services on 020 7720 2266 or at helpdesk@healthandcare.co.uk.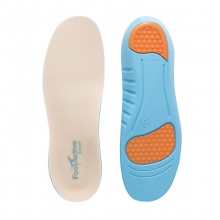 Shoe insoles for people with Diabetes
Helps to prevent conditions caused by foot neuropathy
Maximises comfort for its wearer
Also suitable for general sensitive feet
---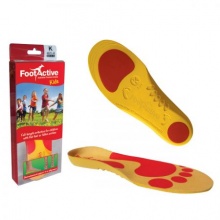 Shock-absorbing and supportive insoles for kids
Suitable for flat feet, arch pain, plantar fasciitis and more
Encourages proper foot alignment to prevent joint pain
Comfy velour surface for sensitive soles
---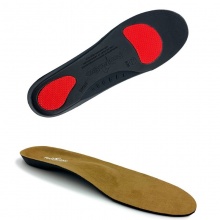 Full-length arch support insoles for treating metatarsalgia
Ideal for treating metatarsalgia, Morton's Neuroma or arch pain
Shock absorbing pads protect the heel and forefoot
Biomechanical shape improves foot positioning
---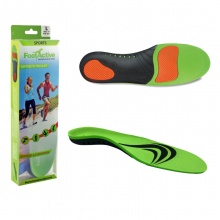 Orthotic sports shoe insoles for robust support
Reduces impact to prevent injury during activities
Wicking top-layer reduces foot odour
Suitable for most sports shoes or boots
---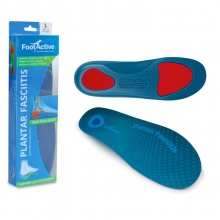 Incredibly comfy full length insoles
Alleviate symptoms of plantar fasciitis
Designed and developed by experts
Include premium poron pads for extra support
---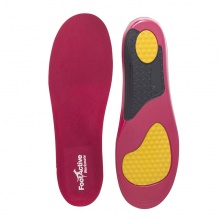 Orthotic shoe insoles designed for work shoes
Ideal for anyone who works on their feet
Gel heel and padded forefoot to protect against impact
Helps to correct alignment for better foot and leg comfort
---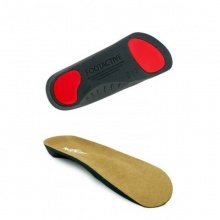 3/4 Length advanced orthotic insoles
Ideal for treating metatarsalgia, Morton's Neuroma or arch pain
Metatarsal raise supports and stabilises the foot's arch
Biomechanical shape promotes healthy foot and ankle alignment
---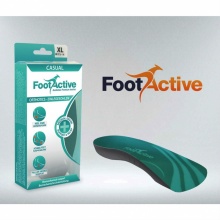 Comfortable 3/4-length orthotic insole
Helps to stabilise and support feet
NHS approved for peace of mind
Suitable for a broad range of footwear
---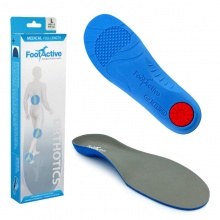 Medical-grade authotic insoles
Ideal for severe overpronation and flat feet
Available in 3/4 length and full length
NHS approved for peace of mind
---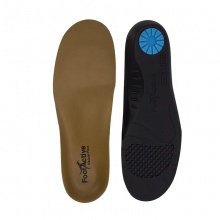 Insoles designed for walking and hiking
Ideal for hikers suffering from foot/leg strain
Leather surface is comfortable over long distances
Available in 3/4 and full length versions
---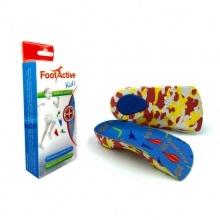 Orthotic insoles for children
Ideal for kids with flat feet or fallen arches
Prevents problems from escalating during growth
NHS approved for peace of mind
---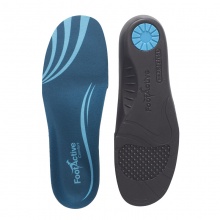 Full-length orthotic insoles that prioritise comfort
Comprehensive support from heel to toe
Shock-absorbing heel minimises stress on feet
NHS approved for your peace of mind
---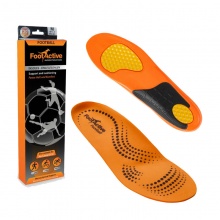 Orthotic insoles designed for sports boots
Suitable for football, rugby, hockey or cycling footwear
Treats overpronation, shin splints and more
Impact-absorbing gel heel and forefoot
---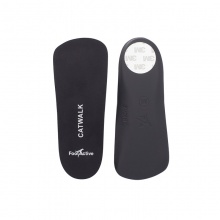 Orthotic insole for high heels and flats
For those who don't want to compromise on fashion and comfort
Slimline design is almost invisible
Distributes weight evenly across feet to reduce burn
If you're interested in learning more about insoles, why not have a look at www.shoeinsoles.co.uk, our sister website dedicated to all things feet?