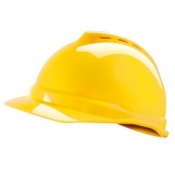 Robust design
Cooling vents for circulation
Extended rain trough
Available in a variety of colours
---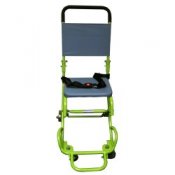 Suitable for carrying patients up and down stairs
Two to four operators are required during use
Quick and easy to deploy in an emergency
Suitable for hospitals and ambulances
---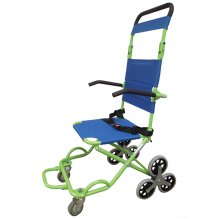 Evacuation transit chair with tri-wheel design
Ideal for businesses and building to improve emergency safety
Tri-wheel system helps reduce manual handling involved
Can be operated with two or more individuals
---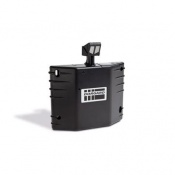 Wireless unit
Low maintenance and easy to install
Ideal to maintain safety in buildings
Available in a variety of colours
---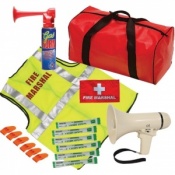 Great for those in charge of fire safety.
Used to alert and guide individuals.
Portable kit so can be used in a range of conditions.
---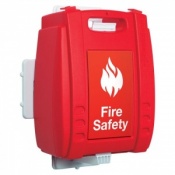 Ideal kit for any fire evacuation.
Wall mounted for easier access.
Supplied in an easy to identify evolution kit.
Contents are regularly used by fire marshals.
---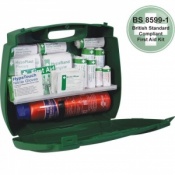 Fully stocked first aid kit.
British Standards compliant (BS 8599-1).
Ideal for small offices and catering environments.
Includes 600g factory sealed fire extinguisher.
---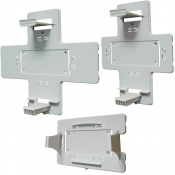 To be used with the Fire Marshal Wall Mounted Kit
Designed for the kit to be safely and securely stored
Increases the visibility of the first aid kit
Dimensions: 37 x 27cm
---
Provides 15 minutes of protection from toxic and harmful gases
Ideal for use in evacuation scenarios and escape from fire
Easy to put on and provides immediate protection
Provides crucial breathing time in an emergency situation
---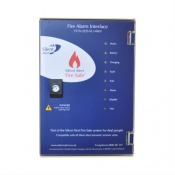 Provides fire alarm cover to the deaf and hard of hearing
Compatible with all silent alert monitors and pagers
Simple to fit and inexpensive to maintain
Provides a range of up to 1000m in open air