Finger Extension Splints
Our range of Finger Extension Splints are designed to place the proximal interphalangeal joint (PIP joint) into extension, ideal for PIP joint tightness. At Health and Care, we offer free UK delivery on all orders.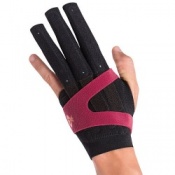 Hook and strap closure
Malleable aluminium stays
Independent finger splints;
Immobilises hand & finger joints.
---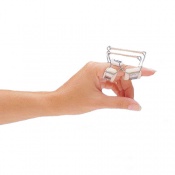 Dynamic finger splint that extends the PIP joint
Constructed of stainless steel with felt pads for comfort
Rubber bands included
Available in five sizes
---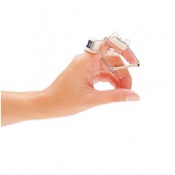 Flexes the PIP joint
Stainless steel construction for durability
Felt padding provides additional comfort
Available in five sizes
---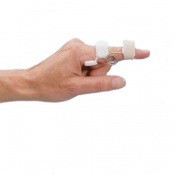 Coil springs increase PIP extension
For contractures of up to 45° that feel elastic when stretched
Contoured proximal and distal pads distribute pressure evenly
Does not shift position as the finger moves
---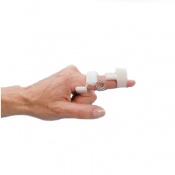 Coil springs assist the PIP and DIP joints into extension
For contractures of up to 45° that feel elastic when stretched
Contoured proximal and distal pads distribute pressure evenly
Suitable for hand washing and air drying
---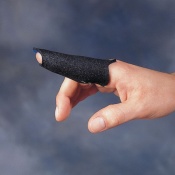 Extends the finger and mobilises stiff joints
Does not put pressure on the PIP joint
Neoprene construction provides warmth and comfort
Suitable for a number of applications
---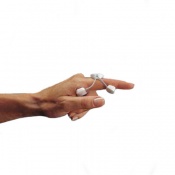 Places PIP joint into extension with minimal extension of the MCP
Ideal for PIP joint tightness and boutonniere deformity
Angled distal pad reduces pressure for comfort
Also available for purchase individually
---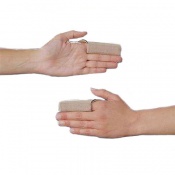 Assists the PIP and DIP joints into extension
Optional metal stay provides extra support
Metal stay can be removed for control of mild oedema
Available in six sizes
---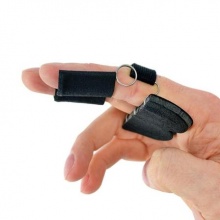 A dynamic splint for two fingers
Suitable for arthritis, osteoarthritis and rheumatism
Keeps the fingers in the ideal angle of flexion
Innovative padded spring design provides great support
---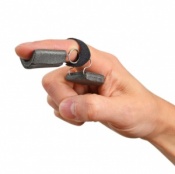 Finger splint for DIP and PIP joints
Maintains assisted extension at the PIP joint
Allows active flexion for improved comfort
Available in 5 different sizes
---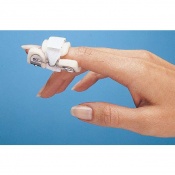 Extends only the PIP or DIP joint
Felt padding for additional comfort
Variable strap allows adjustment
Latex free for reduced irritation
---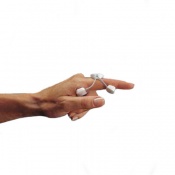 Places PIP joint into extension with minimal extension of the MCP
Ideal for PIP joint tightness and boutonniere deformity
Angled distal pad reduces pressure for comfort
Also available in a pack of five
---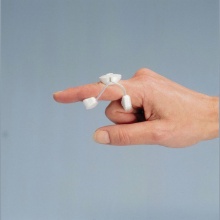 Places PIP joint in extension while allowing full motion of the MCP
Ideal for PIP joint tightness and boutonniere deformity
Angled distal pad reduces pressure for comfort
Suitable for hand washing and air drying
---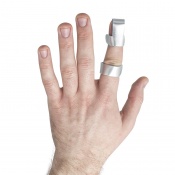 Aluminium splint for use on finger or thumb
Holds fingers at an exact degree of flexion or extension
Provides firm support and stabilises phalangeal joints in position
For finger fractures, ligament strain, finger deformity, and arthritis