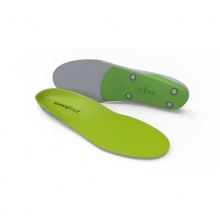 Professional-grade orthotic support with improved fit and feet
High-profile shape to help stabilise and support the foot
High-density closed-cell foam for cushioning and comfort
Designed to eliminate odour-causing bacteria for freshness
---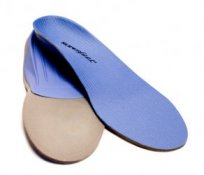 Our most versatile and easy-to-fit insole.
60 day comfort guarantee
---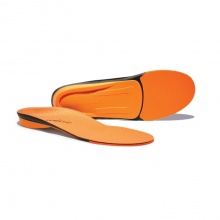 Ideal for men who run, walk or stand for extended periods of time.
60 day comfort guarantee
---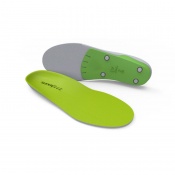 Professional-grade orthotic support with wide forefoot
High-profile shape to help stabilise and support the foot
High-density closed-cell foam for cushioning and comfort
Designed to eliminate odour-causing bacteria for freshness
---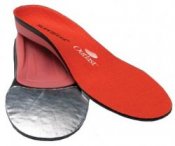 The unique forefoot technology of Superfeet Red Hot provides optimum cold-weather performance and precision fit. For footwear with removable insoles. Recommended for snowboard, ski and wintersport footwear.
60 day comfort guarantee
---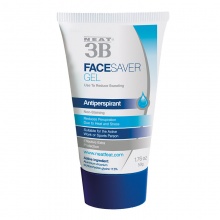 Antiperspirant gel for the face
Prevents embarrassing excess sweating and shine
Can be applied before makeup or sunscreen to help it last longer
Safe to use without causing irritation
---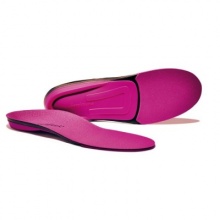 Improves shoe fit and comfort for women who walk or stand for extended periods of time.
60 day comfort guarantee
---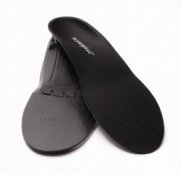 Ideal for slim, tighter fitting footwear.Perfect for people with flat and extra sensitive feet.
60 day comfort guarantee
---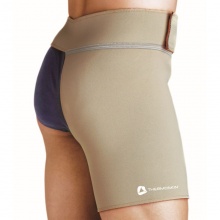 Hip and groin support for hip pain relief
Ideal for abductor/quadricep strains, hip displacement and tendonitis
Uses compression, support and heat to enable a faster recovery
Lightweight and breathable design is easy to wear and use
---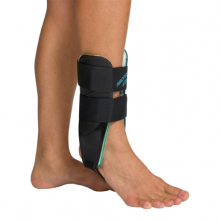 Reduces swelling and pain following an ankle sprains
For acute ankle injury, post-operative use, and chronic instability
Assists with rehabilitation for functional recovery
Quick and easy to apply with no measurements required
---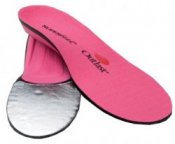 Ideal for women's snowboard, ski and winter sport footwear. Regulates temperature for cold weather comfort. For footwear with removable insoles.
60 day comfort guarantee
---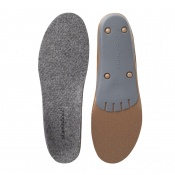 High-profile shape stabilises and supports the foot
Wide and deep heel cup for natural shock absorption
Thermo-regulating wool material helps keep feet warm
All-natural coating eliminates odour-causing bacteria
---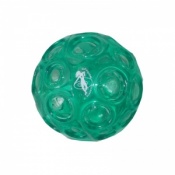 Pair of massage balls which adhere to the Franklin Method

Activates muscle relaxation reflexes

Promotes body awareness and movement

Helps improve posture and strength
---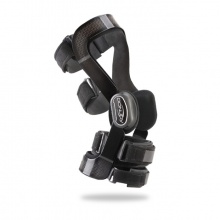 Uses four-points-of-leverage technology for support
Ideal for active patients, leisure sports or daily living
Mouldable frame provides a custom fit for comfort
Low profile and lightweight for prolonged use
---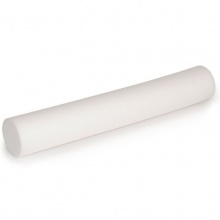 Foam roller for Pilates

Enhances balance and core stabilisation

Ideal for rehabilitation

Available in 4 different sizes
---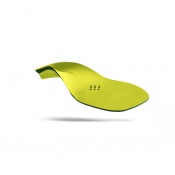 Ideal for wearing while cycling or with hockey skates
Heel cup helps stabilise the foot in skates or shoes
Venting system improves circulation and breathability
All-natural coating eliminates odour-causing bacteria
---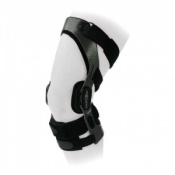 One of the strongest functional knee braces on the market
Made of lightweight but strong aircraft-grade aluminium
Ideal for ACL, PCL and combined instabilities
Designed for skiing and contact sports
---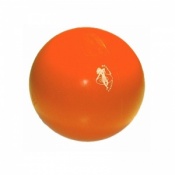 Pair of massage balls which adhere to the Franklin Method

Soft texture for sensitive users

Provides deep muscle penetration

Activates muscle relaxation reflexes
---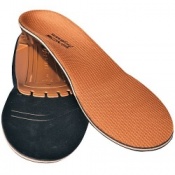 Naturally moulds to your foot shape;
Gives personalised fit without heat;
Supports and stabilises;
For all foot types.
---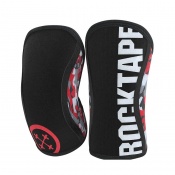 Provide joint support during exercise and strenuous workouts
Added height for VMO and patella support
Organic design ensures they won't slip down during activity
Sold as pair (2 x RockTape Assassins per package)
---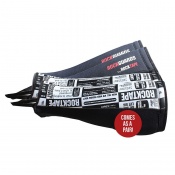 Shin guards for the protection of your lower legs
5mm of neoprene for a greater level of protection
Zip allows easy donning and removal
Four-way stretch Lycra for better fit and comfort
---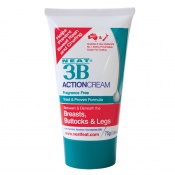 Antiperspirant emollient cream
Prevents sweat rash, chafing and fungal infection
Ideal for athletes or for use in hot weather
Safe for the whole family
---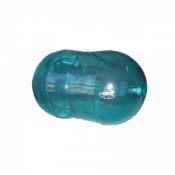 Inflatable roller which massages and supports body
Relieves tension
Supports spine, leg and shoulders
Can increase pelvic floor strength
---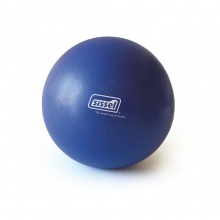 Exercise ball for Pilates

Helps develop strength and stamina

Aids spinal and abdominal exercises

Available in 2 sizes
---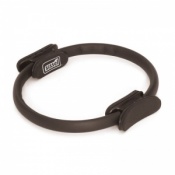 Universal Pilates exercise ring

Helps develop upper and lower body strength

Improves core stability and muscle control

Assists with exercises
---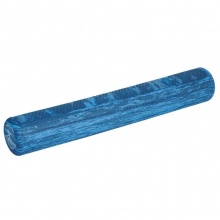 Soft foam roller

Supports during Pilates exercises

Ideal for those with poor balance

Comfortable and stable
---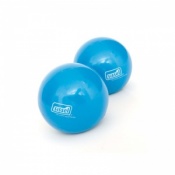 Pair of toning balls for Pilates

Increase core muscle strength, stamina and flexibility

Ideal for shoulder rehabilitation

Available in 2 different weights
---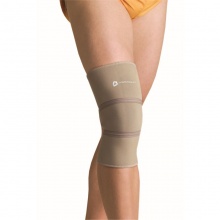 Protection and support against general wear and tear
Useful for running and gym related injuries
Helps against sprains and strains
Suitable for jumper's knee and runner's knee
---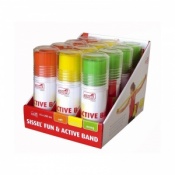 Display box of 12 Sissel Exercise Bands

Resistance bands help user build strength

Ideal for use in a sports rehabilitation class

4 of each resistance level included
---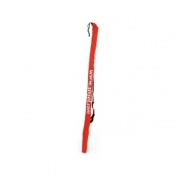 ---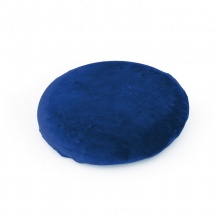 ---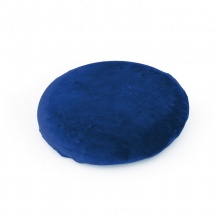 ---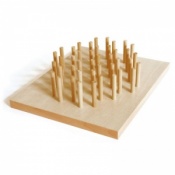 ---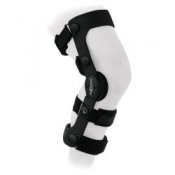 Ideal for moderate to severe ACL/PCL/CI/LCL and MCL instabilities.

Superb support for amateur sports people, for everyday use and for rehabilitation

Low profile desgin.

Strong and durable.
---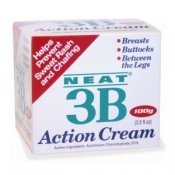 Antiperspirant emollient cream
Prevents sweat rash, chafing and fungal infection
Ideal for athletes or for use in hot weather
Safe for the whole family
---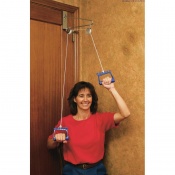 Ideal for post-CVA injury treatment and range-of-motion programmes
Perfect exercise solution for limited space and budget
Available in two models: Extended Metal Bracket or Webbing Anchor
Rope is easily adjustable for proper fit to meet user needs
---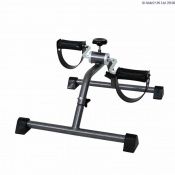 Compact for home use and easy storage
Economical for people with limited budgets
Durable manufacture enables long-term, repeated use
Can be used for lower and upper body extremities
---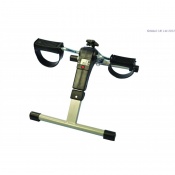 Compact for home use and easy storage
Economical for people with limited budgets
Durable manufacture enables long-term, repeated use
Pedometer allows user to track progress
---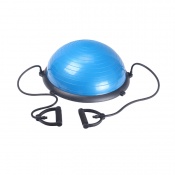 Balance trainer with resistance bands
A versatile tool that can enhance your workout
Can be used as a balance ball or wobble board
Strengthens muscles and improves balance
---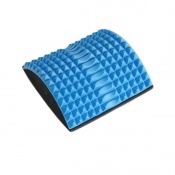 Contoured and durable exercise mat
Designed for crunches and sit-ups
Use to work abs, obliques and lower back
Promotes a safe and comfortable workout
---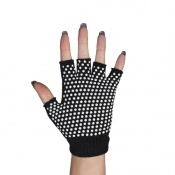 Non-slip yoga socks and gloves
Made from breathable organic cotton
Improve balance, traction and safety
Protect feet from foot fungus
---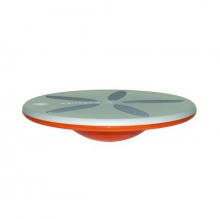 Board for balance exercises

Improves strength and coordination

Aids recovery from foot or knee joint injury

Reduces risk of future injury
---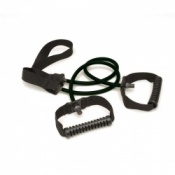 Latex resistance tubes for Sissel Fit Dome Pro
Clip to the base of your Fit Dome Pro
Introduces new workout options
Soft handles
---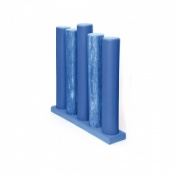 ---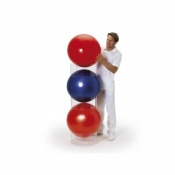 Stackers to store exercise balls

Compatible with Sissel Exercise Balls of 65cm and over

Keeps balls neat and out of the way

Set of 3 stackers, balls available separately
---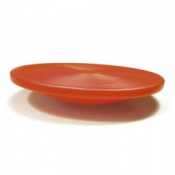 Wobble board for balance exercises

Improves coordination, motor functions and concentration

Helps build muscle strength

Durable lightweight construction
---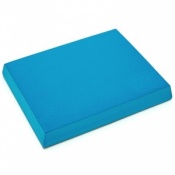 Support pad for balance exercises

Helps train coordination, reactions and motor functions

Ideal for sports related stability exercises

Can be used inside, outside and in water
---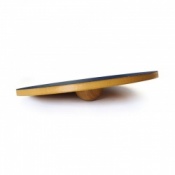 Wobble board for balance exercises

Helps build ankle strength and joint stability

Increases strength and mobility

Ideal for sports rehabilitation
---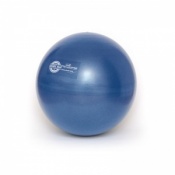 Exercise ball to relieve back pain

Strengthens back musculature and posture

Ideal for physiotherapy exercises

Available in 3 different sizes
---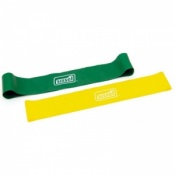 Two pack of resistance bands

Help build muscle strength and stamina

Includes 2 bands of different resistance levels

Lightweight and strong
---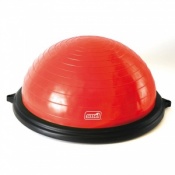 Multi-functional fitness dome

Ideal for balance and strengthening

Can be used for whole body workouts

Pump included
---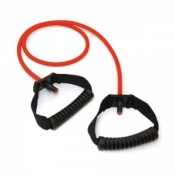 Tube resistance band for exercise and rehabilitation

Helps improve strength and coordination

Flexible silicone handle

Available in 4 different resistance levels
---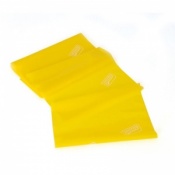 Resistance band for exercise and rehabilitation

Helps improve strength, stamina and coördination

Slightly wider for increased comfort

Available in 4 different resistance levels
---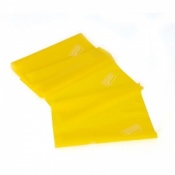 Resistance bands for exercise and rehabilitation

Helps improve strength, stamina and coordination

4 different resistance levels in pack

Allows you to alternate between resistance strengths
---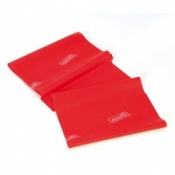 Resistance band for exercise and rehabilitation

Helps improve strength, stamina and coördination

Available in 4 different resistance levels

Available in 4 different sizes
---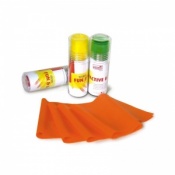 Exercise resistance band for building strength

Ideal for use in sports rehabilitation

Available in 3 different resistance levels

Tear resistant and strong
---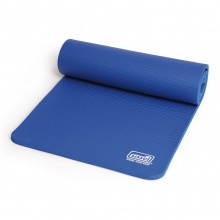 Gym mat for floor exercises

Provides shock absorption

Allows for greater comfort and support

Available in 3 colours
---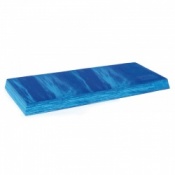 Large support pad for balance exercises

Helps train coördination, reactions and motor functions

Ideal for sports related stability exercises

Can be used inside, outside and in water
---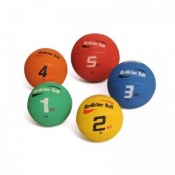 Medicine ball to improve muscle strength and stamina

Available in weights 1 - 5kg

Easy to grip
---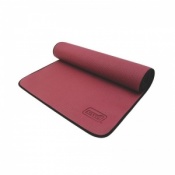 High quality Pilates and yoga mat

For added comfort when training

Anti-slip and lightweight

Non-toxic design
---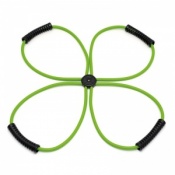 Core trainer for Pilates

4 loops for multiple exercises

Improves core strength, mobility and coordination

Targets problem areas
---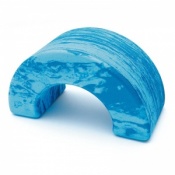 Tool to align head during Pilates exercises
Can be used with Sissel rollers
Prevents hyperextension of spine
Encourages optimum body alignment
---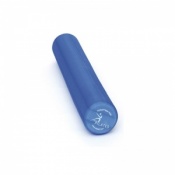 ---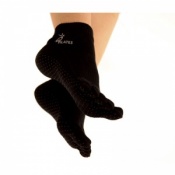 Socks which keep feet warm whilst training
Improve tactile perception for correct exercising
Non-slip and breathable
Available in 3 colours
---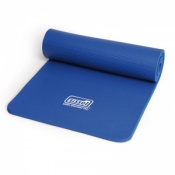 Gym mat for floor exercises

Made from professional grade NBR foam

Provides shock absorption and even pressure distribution

Tear resistant and non-slip
---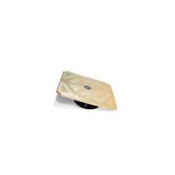 Rocker board for balance exercises

Improves range of motion and proprioception

For home rehabilitation and fitness training

Non-slip and non-flexing
---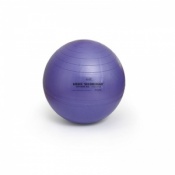 Exercise ball to relieve back pain

Strengthens back musculature and posture

Ideal for physiotherapy exercises

Available in 3 different sizes
---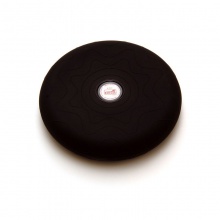 An active, dynamic seating aid

Exercises back muscles and pelvic floor

Durable enough for standing exercises

Helps to correct poor posture
---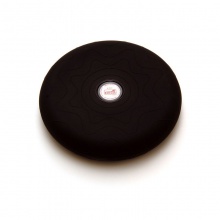 An active, dynamic seating aid

Exercises back muscles and pelvic floor

Durable enough for standing exercises

Helps to correct poor posture
---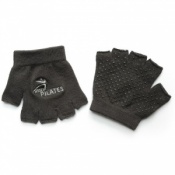 Anti-slip workout gloves
Provide extra grip when working out
Moisture wicking and breathable
Supports palm of hand
---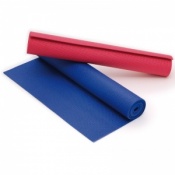 High quality yoga mat

For added comfort when practicing yoga

Anti-slip and lightweight design

Available in 2 colours
---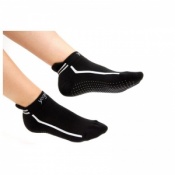 Socks for yoga
Keep feet warm whilst exercising
Non-slip and comfortable
Available in 2 sizes
---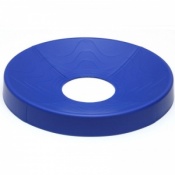 Stabiliser base to stop your exercise ball from rolling

Provides feeling of security when sitting or working out

Compatible with all Sissel Exercise Balls

Portable and lightweight
---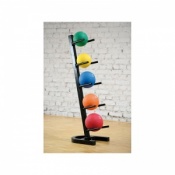 Displays balls neatly and securely

Made from sturdy, counter balanced metal

Can hold up to 5 Sissel Medicine Balls
---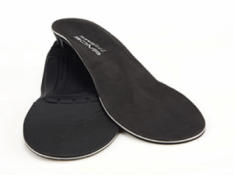 A unique 3 layer foam system features Superfeet's new Dynamic Moulding Process to provide comfort and support for sensitive feet.
60 day comfort guarantee
---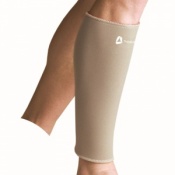 Protection, warmth and support for the lower leg

Lightweight and breathable fabric

Traps heat in for optimum muscle temperature

Easy to apply
---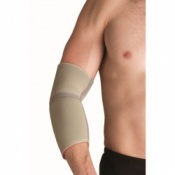 Provides protection and support for the elbow
Lightweight and breathable fabric
Suitable for tennis elbow and RSI
Easy to fit
---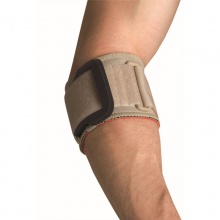 Provides localised compression
Adjustable strap for rotational stability
Prevents overloading the muscle
Helps with tennis elbow and RSI