Electrosurgical Pencils
The Medline electrosurgical pencils have be designed exclusively for surgeons who prefer a more traditional feel, these pencils feature tactile buttons, less memory in the cords and high quality plugs.
Choose from a range sterile pencils in push button and rocker switch configurations. These electrosurgical pencils are available alone or with a holster to help promote safety practices,such as those recommended by associations like the AFPP.
This Medline range also offers a pencil with a non stick Polytetrafluoroethylene (PTFE) tip already attached.This increases efficiency and eliminates waste as non stick tips no longer need to be picked separately, eliminating the cost of the stainless steel blade.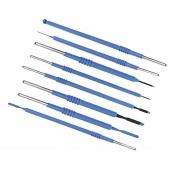 Blue Silk electrodes coated with non-stick PTFE
Standard 2.4 mm (3/32 in.) shaft designed to fit most electrosurgical pencils
Ribbed insulation for easy tip changes, even under wet conditions
Single use and sterile
---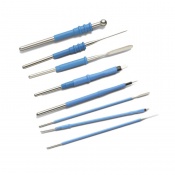 Stainless steel electrode
Standard 2.4mm shaft designed to fit most electrosurgical pencils
Available with ball, blade or needle head
Single use and sterile
---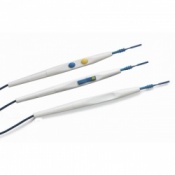 Non stick coated
3 metre cord with holster
Push button
Supplied in value packs of 50
---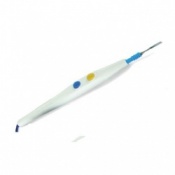 ERBE connector
3m cord without holster
Latex free
Supplied in value packs of 50
---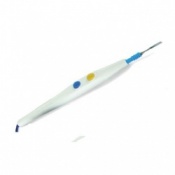 Stainless steel blade
3m cord without holster
Latex free
Supplied in value packs of 50
---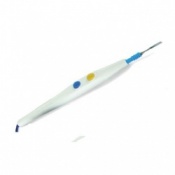 Stainless steel blade
5m cord with out holster
Latex free
Supplied in value packs of 50
---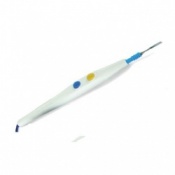 Stainless steel blade
5m cord with holster
Latex free
Supplied in value packs of 50
---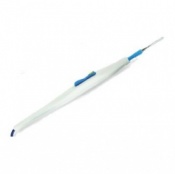 Stainless steel blade
3m cord with out holster
Latex free
Supplied in value packs of 50