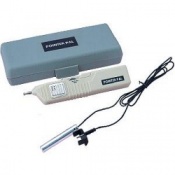 Hand held;
Easy to operate;
Trigger point locator;
Dial to adjust sensitivity.
---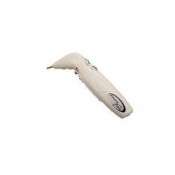 Painless;
Sensitivity adjustment;
T.E.N.S or laser stimulation;
Immediate point location & treatment.
---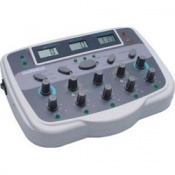 5 channels;
Adjustable frequency & pulse width;
Timer selection for treatment sessions;
Shows sensitivity during acu-point detections.
---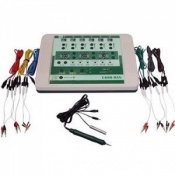 6 channel outputs;
Light weight, sturdy;
Digital displays for all settings;
For clinical and hospital use.
---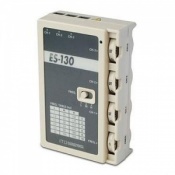 Palm-sized and lightweight;
Three output channels;
Low/Hight intensity settings;
For busy clinics that require several units.
---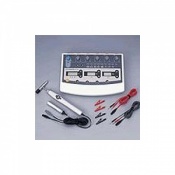 12 acupuncture needles;
Preset programs & memories;
8 different stimulation modes;
Allows measurement of Ryodo Points.
---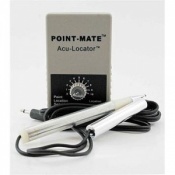 Sound indicator;
Ideal for beginners;
Makes it easier to locate points,
Locates meridian & auriculo-acupuncture points.
---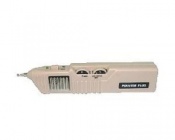 Hand held;
Accurate and easy to operate;
Similar function of a T.E.N.S unit;
Acupuncture or trigger point locator.
---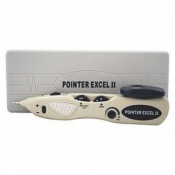 User friendly;
Hand held;
Digital display;
Push button stimulation.
---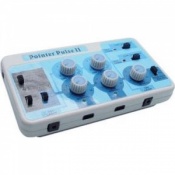 Painless operation
Harmless, no tissue damage
User friendly design and operation
Complete sterility, no cross-infection