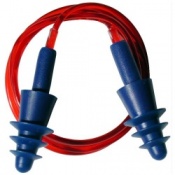 Soft silicon rubber;

Easily cleaned and inserted;

SNR 29 rating;

200 pairs of corded earplugs.
---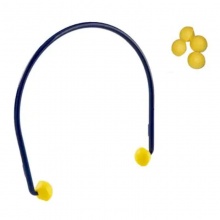 Pack of 40 polymer foam earplugs with headbands
Ideal for health and safety inspectors and visitors
Conform perfectly to the shape of your eardrums
Provides noise reduction of 23dB
---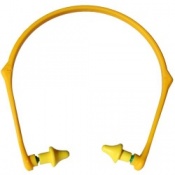 Convenient folding design;

Over head or around neck;

Spare foam pods available;

SNR 24 protection rating.
---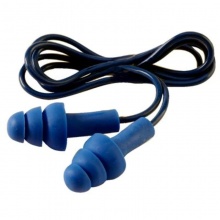 Pack of 250 corded reusable earplugs
Ideal for the pharmaceutical and food industries
Achieves an impressive noise attenuation of 32dB
Soft flexible flanges adapt easily to your ear canal for maximum comfort
---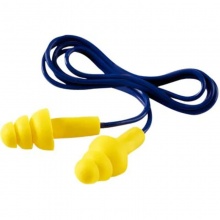 Pack of 50 pairs of corded earplugs
Ideal for health inspectors, site managers and more
Effectively reduces noise levels by 32dB
Easy to clean and maintain
---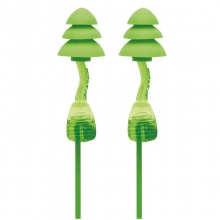 50 pairs of Moldex 6451 Twisters Trio Cord earplugs
Suitable for people in noisy workplaces or light sleepers
Soft ribbed design and flexible flanges for a high degree of comfort
Washable and reusable with every pair in a handy case
---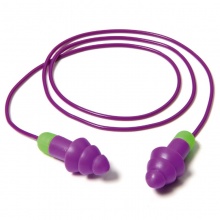 50 pairs of Moldex Rockets 6401 earplugs with cords in handy cases
Suitable for workers in loud environments or light sleepers
Made of soft TPE material that's washable and reusable
Easy grip handle with air-cushioned tip for maximum comfort
---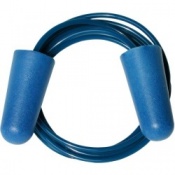 ---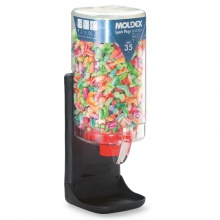 Dispenser unit containing 500 pairs of disposable Moldex earplugs
Cost effective solution to provide hearing protection at workplace
Earplugs with tapered shape for better fit and comfort
Tested and certified to EN 352-2:2002
---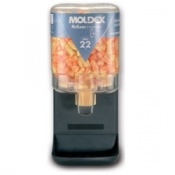 Designed for lower noise levels;
Keep wearer in touch with surroundings;
SNR 22 rating;
250 and 500 pair refills.
---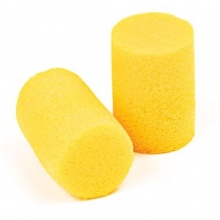 Pack of 240 yellow polymer foam ear plugs
Ideal for noise reduction at work or at home
Achieves an SNR value of 28dB
Highly comfortable design that stays in place
---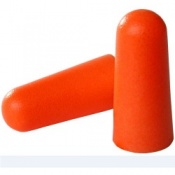 Soft PU foam;

Conform to exact size and shape;

Very high SNR 37 rating;

Corded and uncorded version.
---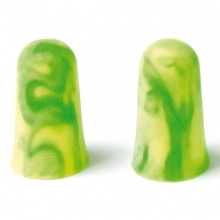 200 pairs of individually wrapped earplugs in green and yellow colour
Suitable for very noisy environments such as construction sites
Made of soft PU foam with tapered shaped for maximum comfort
Tested and certified to EN 352-2:2002
---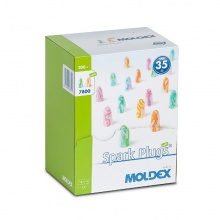 200 pairs of disposable earplugs in a variety of colours
Suitable for very noisy environments to prevent hearing loss
Made of extra-soft PU foam for better fit and comfort
Highest independently tested SNR of 35 dB
---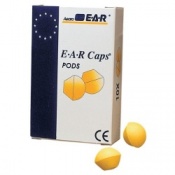 ---
---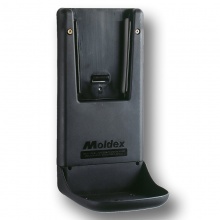 Mounting bracket suitable for all Moldex dispensing stations
Made of robust black plastic that's long lasting
Allows convenient placement of dispensers at workplace
Includes all fittings and instruction manual for easy set-up
---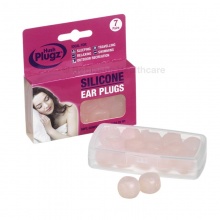 Earplugs for reducing background noise
Great for sleeping, relaxing and studying
Easy to mould to the right shape
Made from high quality medical grade silicone