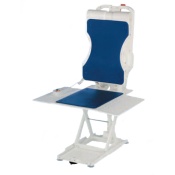 Practical, one simple button push sufficient to fold;

Hygenic, smooth surfaces;

Safer, 'emergency-off' button and long-lasting battery;

Attractive, space-saving slim design.
---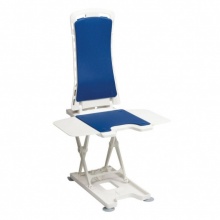 Lightest battery-powered reclining bath lift
Ideal for users requiring greater hip-to-back sitting angle
Lifts from a minimal 6cm to a record 48cm
Offers market-leading 50° backrest recline
---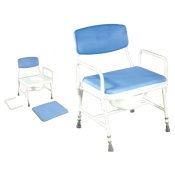 Extremely robust;

Anti-bacterial materials;

14lt attaching pan;

Adjustable height and detachable arms.
---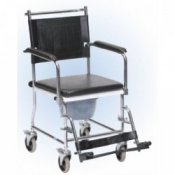 For domestic or hospital use;

Extra seat cushion, can be used as porterage chair;

Removable backrests and flip-up arm rests;

Quick release with height adjustable footrests.
---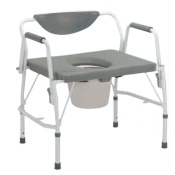 Durable, heavy duty;

Carries up to 300kg;

Large backrest and padded armrests;

Easy to remove armrests enabling lateral transfers.
---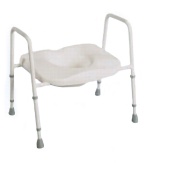 Sturdy and height adjustable;

Ergonomically contoured with cutouts;

Antibacterial seat;

Requires no instalation.
---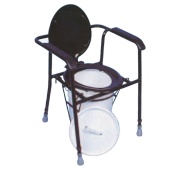 Toilet seat lid acts as back support;

25 litre bucket, compatible with major propriety brands of chemical fluid;

Adjustable height;

Comfortable support frame.
---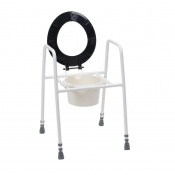 Height adjustable;

Hygienic, detacheable sanitary shield and steam-washable;

Available in brown or white;

Discreet, functional design.
---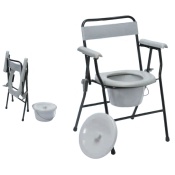 Extremely lightweight;

Comfortable arm and backrests;

5'litre pan;

Foldable for easy storage.
---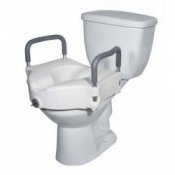 Heavy duty plastic construction;

Removable arms with foam padding;

Improved locking device for added safety;

First most toilets.
---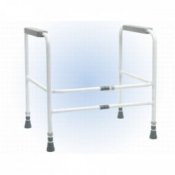 Supports those with difficulties using a conventional toilet;

Horizontal support helping user to lower and raise from seat;

Height and width adjustable legs;

Ferrule tips.
---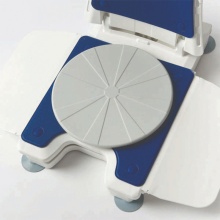 Seated turning aid designed for use in conjunction with the Bellavita Bath Lift
Designed for those requiring extra assistance when entering the bath
Manufactured with an anti-slip surface to prevent slips and accidents
Raises only 2cm higher than the base of the lift for optimum water immersion
---
White cover for the Bellavita Bathlift
Provides a protective cover for the seat and backrest
Improves comfort of the bathlift
Ideal as a spare or replacement cover
---