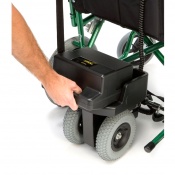 Easily fitted and removed in seconds;

Fits most standard wheelchairs up to 20" seat width;

Speed of up to 4mph;

Carry holdall and shoulder strap included.
---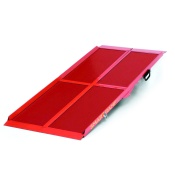 Suitable for wheelchairs, power chairs and scooters;

Can be used for safe access to vehicles and buildings;

Lightweight aluminium construction;

Folds in half for easy storage and handling.
---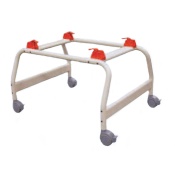 One stand for all three Otter sizes;

Sturdy aluminium frame;

Quick release locks;

Brings the Otter chair up to carers height.
---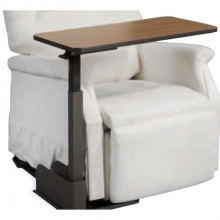 Designed for use with standard recliner, couch or lift chair;

Right/left positioning with 180 degrees rotation allows for the chair to be positioned by any wall;

No attachements required to secure in place;

Table top pivots 360 degrees at the touch of a hand.
---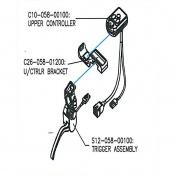 Replacement controller for your Powerstroll S-Drive
Same quality as controller supplied as standard
Allows for precise and accurate fingertip control
Includes upper controller, bracket and trigger
---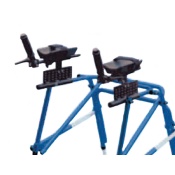 Lightweight alumnium construction;

Comfortable countered moulded armrests;

Each side is individually adjustable;

Velcro straps and spacers.
---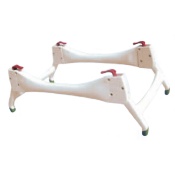 Slip-resistent legs;

Legs fold flat for storage;

Quick-release lock allows chair to be easily attached or removed;

Enables easier transfers.
---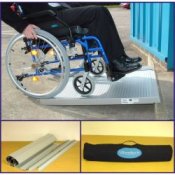 Quick and easy;

Suitable for wheelchairs and scooters;

Can be fixed or portable;

Carry/storage bag included.
--- Replacement wheel for the XS2 Enigma Wheelchair
Spare wheel for when the wheel included becomes damaged
Self propelling design reduces stress on user
Easy to fit in position on wheelchair
---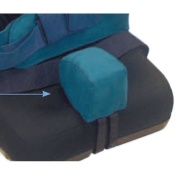 Functional Seat 2 Go extra;

Depth adustable;

Comfortable support;

Further improves posture correction function.
---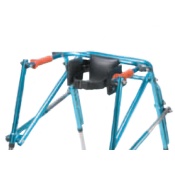 Height and width adjustable;

Back and lateral pads and support belt;

For users which have an asymmetrical posture;

Centers user within walker;
---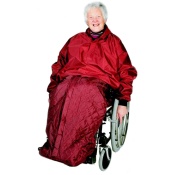 --- Helps ensure you remain as comfortable as possible
Replacement leg rests for the transit wheelchair
Swing in and out to ensure you remain safe
Prevent your feet from touching the ground
---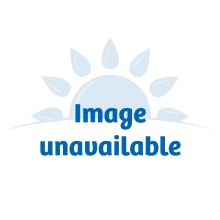 Footrest for use with the Drive Medical Enigma XS2 Wheelchair
Provides support and comfort for the individual
Available for both both the left and the right foot
Ideal as a spare or replacement accessory
---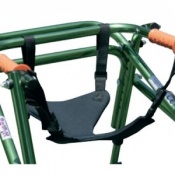 Useful as a safety sling;
Assists with weight bearing;
Aids correct pelvis positioning;
Supports users that cannot stand completely on their own.
---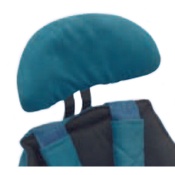 Functional Seat 2 Go extra;

Height adjustable;

Comfortable support;

Further improves posture correction.
---
Moulds to body's shape;

Great comfort and support;

Pressure relieving properties;

Available in PU or Vinyl.
---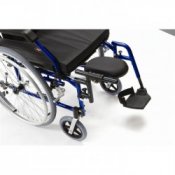 ---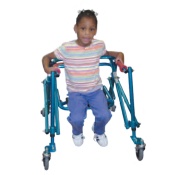 Practical extra for the Nimbo Posterious Posture Walker;

Seat mounts easily onto frame;

Folds up for standing and walking;

Folds down for convenience.
---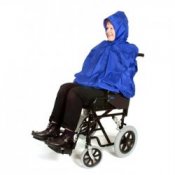 ---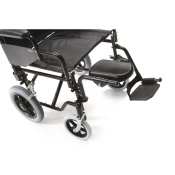 ---
T shaped wheelchair pillow cushion;

Fits most standard wheelchairs;

Durable and heard wearing;

Flame retardant.
--- Padded to provide you with added comfort
Excellent replacement or spare cushion
Suits a wide range of wheelchairs
Ideal for use on long journeys
---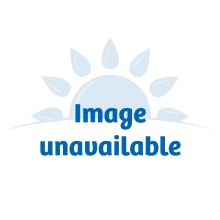 Replacement back rest for your wheelchair
Half-fold design that is quick and easy to set up
Made from easy-to-clean, wipeable material
Width: 18" (45.7cm)
---
---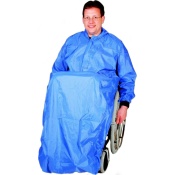 Offers great protection from the weather;

Waterproof;

Elasticated cuffs,

Hood included as standard.
---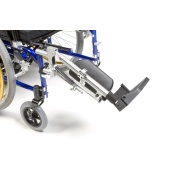 Suitable for some Drive Medical wheelchairs;

Easy operation;

Infinite angle adjustment;

height adjustable.
---
Reduces pressure for low-risk wheelchair users
Viscous gel provides maximum support and comfort
Cover features a waterproof nylon top for convenience
Carry handle at bottom for easier transportation
---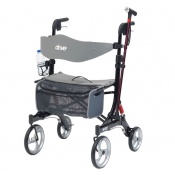 Stick holder allows your stick or crutch to be stored on the rollator
Accessories simply fit to the frame of all Nitro Rollator models
No tools are required for you to fit the accessories to your aid
Bottle holder keeps your drink safe and close to hand
--- --- ---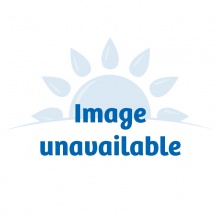 Spare toiletry bucket and lid
Replacement part for the Drive Medical Wheeled Commode
Attaches easily to the commode for ease-of-use
Does not include the commode
---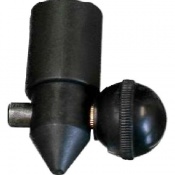 Compatible with your Drive Medical Aluminium Transport Chair
High quality manufacturing
Durable and long lasting
Allows for adjustment of your arm rest
---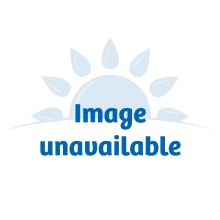 Armrest for the Drive Medical Travelite Transport Chair
High quality and reliable manufacturing
Durable and long-lasting materials
Sturdy and supportive armrest
---
Wheelchair cushion made of thick foam for comfort
Velcro strips secure the cushion into place
Cover provided in either vinyl or canvas
Available in a choice of four widths
---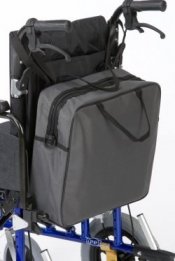 Zip Top Shopping Bag;

Easily removed when required;

Can be looped over wheelchair handles;

Grey with black contrast.
---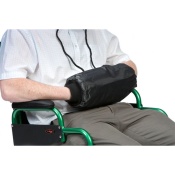 Keeps hands warm;

Fleece effect lining;

Elasticated cuffs;

Cord included.
---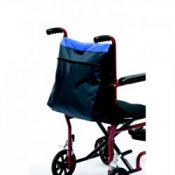 ---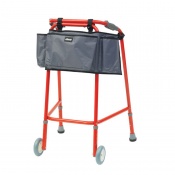 Features three large compartments with Velcro fastenings
Mesh compartment on the back stores smaller items
Fits to your frame at four points for extra security
Ideal for storing personal items like books
--- ---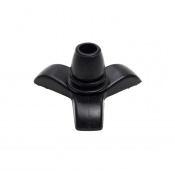 Flexes as you walk to reduce impact
Improves your balance and stability
Fits right and left-handed bases
Allows cane to stand on its own
---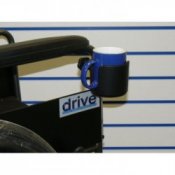 Suitable for glass or mug;

Can be mounted to front or side;

Requires screwdriver for fitting;

Black.
---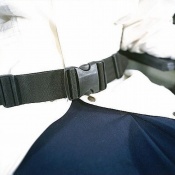 Fitted to backrest;

Fastens around waist;

Adjustable snap lock fastener;

Not to be used in vehicles above 8mph.
---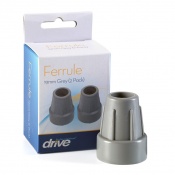 Two ferrules have metal inserts for improved durability
Hard-wearing ferrules are essential accessories
Can be used on various mobility aids like sticks
Provide a secure grip on different surfaces
---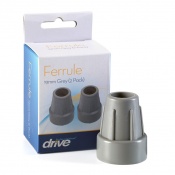 Pack of two 22mm ferrules are essential accessories
Can be used on various mobility aids like frames
Provides a secure grip on different surfaces
Has metal inserts for improved durability
---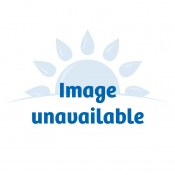 Hardwearing ferrule provides a secure grip on surfaces
Created with a metal insert for increased durability
Black in colour so attention isn't drawn to the tip
Can be used on a variety of mobility aids
---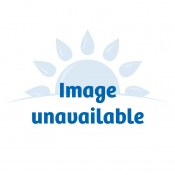 Hardwearing ferrule provides a secure grip on surfaces
Created with a metal insert for increased durability
Black in colour so attention isn't drawn to the tip
Can be used on a variety of mobility aids
---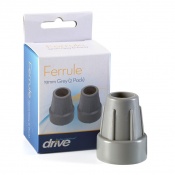 These hard-wearing 25mm ferrules are essential accessories
Ferrules have metal insert for improved durability
Can be used on various mobility aids like frames
Provides a secure grip on different surfaces
---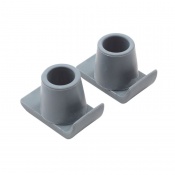 Eliminates the need to lift your two-wheeled walker
Fits easily onto the back legs of walking frames
Aids you mobility by reducing drag or friction
Move smoothly over all types of flooring
---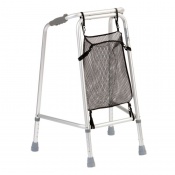 Conveniently stores your personal belongings
Useful for shopping or daytime requirements
Knotted nylon bag allows you to see inside
Can be used with any walking frame
--- To be used with the Black Nitro Rollator
Available for either the left or the right wheel
Designed to be easy to set up
Sold individually
---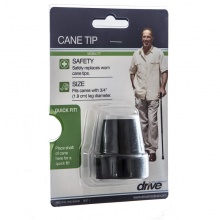 Can be used on a wide range of mobility aids
This durable ferrule is an essential accessory
Has a metal insert for improved durability
Supportive accessory is free from latex
---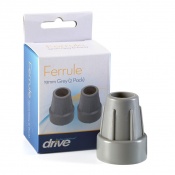 Hard-wearing ferrules are an essential accessory
Can be used on various mobility aids like sticks
Provides a secure grip on different surfaces
Has a metal insert for improved durability
---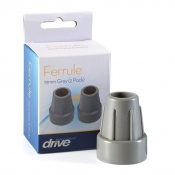 This hard-wearing 22mm ferrule is an essential accessory
Can be used on various mobility aids like frames
Provides a secure grip on different surfaces
Has a metal insert for improved durability
---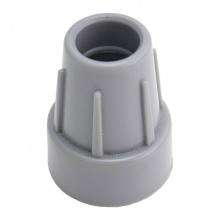 This hard-wearing 25mm ferrule is an essential accessory
Can be used on various mobility aids like frames
Provides a secure grip on different surfaces
Has a metal insert for improved durability
---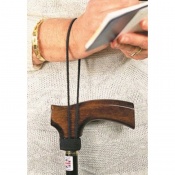 Elastic strap fastens around stick and cord fits around wrist
Prevents your walking stick from dropping to the floor
Reduces the likelihood that you'll lose your stick
Strap is light and unobtrusive to use
---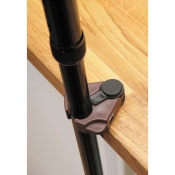 Can be used at home, in restaurants, and in many other settings
Rubber pad adds grip to stop the stick from sliding off the table
Simple and convenient way to hang your stick on a table
Easily attaches to any surface for excellent ease of use
---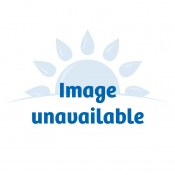 Prevents you from having to lift your walker up
Helps you move smoothly over most surfaces
Reduces drag and friction placed on your aid
Ideal for those who have limited strength
---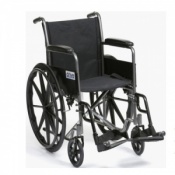 Replacement armrest for the Silver Sport Self Propelled Wheelchair
Easy-wipe for simple maintenance
Padded for comfortable support
Ideal as a replacement or spare part