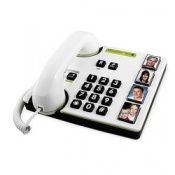 Doro MemoryPlus 319iph Photo Phone
£54.99
More info
Easy to operate;
Ergonomically designed;
Handset volume up to 35dB;
One touch photo memory buttons.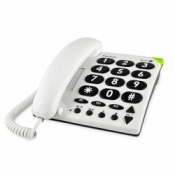 Doro 311c PhoneEasy
£29.99
More info
Easy to use, big buttons;
Hearing Aid Compatible;
Easily adjustable volume;
3 speed dial memories.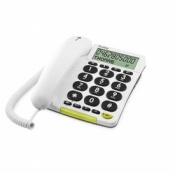 Doro 312cs PhoneEasy
£44.99
More info
(1)
Large & clear display;
Extra high contrast;
Speakerphone;
Visual ring indicator.