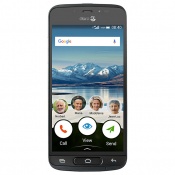 Provides all the same features of a typical smartphone
Features a built-in assistance button for peace of mind
Loud and clear sound with hearing aid compatibility
Simple and easy-to-use navigation system
---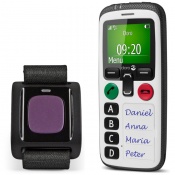 Incredible simple design great for elderly users
Four programmable speed dial keys for easier dialling
Assistance key sends location in case user gets lost
Includes wrist alarm trigger for emergency help
---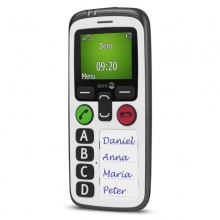 Incredibly simple and loud mobile phone
Ideal for the elderly and hearing impaired
Maximum adjustable receiving volume of 35dB (6x a normal phone)
Four programmable speed dial keys
---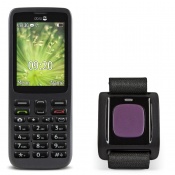 Simple classic design for maximum ease of use
Loud 35dB call volume ideal for hard of hearing
Easy-to-use camera for crisp and clear images
Includes wrist alarm for emergency help
---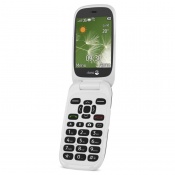 Classic flip phone design for greater ease of use
Loud 35dB call volume ideal for hard of hearing
Easy-to-use camera for crisp and clear images
Hearing aid compatible for greater sound clarity
---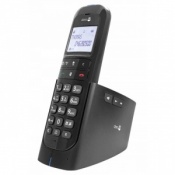 Built-in answer machine
Receiver amplification up to 40dB
Incredibly loud 90dB ringer
Memories on base for dialling without handset
---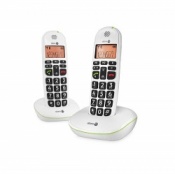 Cordless phone twin pack;
Easy to read large display;
Handset volume up to 30dB;
Audio boost button.
---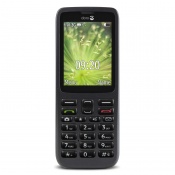 Simple classic design for maximum ease of use
Loud 35dB call volume ideal for hard of hearing
Easy-to-use camera for crisp and clear images
Hearing aid compatible for greater sound clarity
---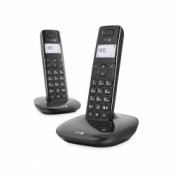 Cordless phone twin pack;
White backlit display;
Doro TrueSound up to 24dB;
Comfortable handset.
---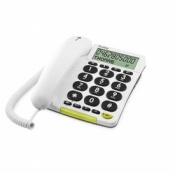 Large & clear display;
Extra high contrast;
Speakerphone;
Visual ring indicator.
---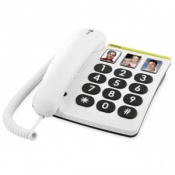 Big button telephone
Three photo memory buttons for fast dialling
Hearing aid compatible
Receiver volume up to 18dB
---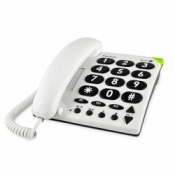 Easy to use, big buttons;
Hearing Aid Compatible;
Easily adjustable volume;
3 speed dial memories.