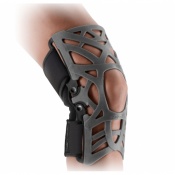 Stabilises the knee and encourages correct patella tracking
Allows you to continue performing the activities you enjoy
Absorbs shock and shifts weight away from the area
Designed for those suffering from general knee pain
---
The ultimate ACL knee brace providing support to the knee joint

Ideal knee brace for skiing, high impact and contact sports

Suitable for moderate to severe ACL instabilities, reconstruction and deficiencies

Fourcepoint hinge provides added ACL support to improve your gait
---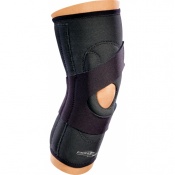 Provides additional lateral-to-medial support
Crafted with a J-shaped buttress for stability
Designed with cool and breathable Drytex
Stabilises the patella to reduce irritation
---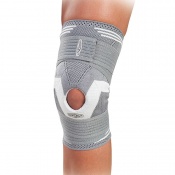 Provides support and compression following an injury
Features an additional elastic strap for additional compression
Made with breathable biocompatible yarn to prevent reactions
Hinge-free design for improved comfort
---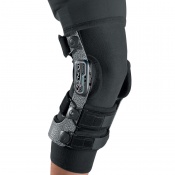 Improves your confidence for getting back into sports
Made with Lycra for added comfort and a better fit
Fits underneath the Donjoy Armor Knee Brace
Designed to prevent chafing in the area
---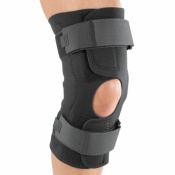 Removable dual axis polycentric hinges support the area
Wraparound knee brace and strap tabs is easy to apply
Designed with an open popliteal for added comfort
Supports the kneecap to prevent further discomfort
---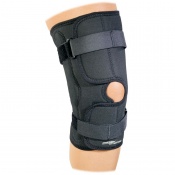 Features removable hinges and uprights for tailored support
Constructed from Drytex as an alternative to neoprene
Provides mild medial and lateral support to the knee
Low-profile construction for improved comfort
---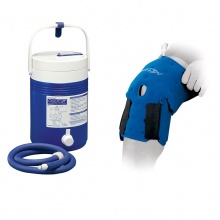 Provides a combination of cold therapy and compression
Helps to reduce pain and swelling following an injury
Specifically designed to wrap around the knee
Allows you to walk around with the wrap on
---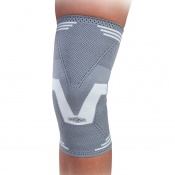 Fits the left and right knee for added versatility
Ideal for sporting activities and everyday use
Compresses the area to reduce swelling
Knee support for a range of indications
---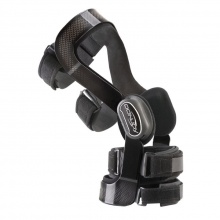 Powerful and clinically proven solution for protection of the ACL
Ideal for active patients, leisure sports or daily living
Uses Four-Points-of-Leverage technology for support
Mouldable frame provides a custom fit for comfort
---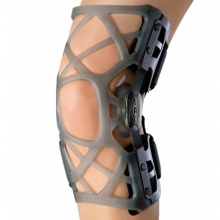 Discreet solution for relieving right medial and left lateral pain
Helps you become accustomed to wearing a knee brace
Features a malleable upright to offload pressure
Allows you to remain active throughout use
---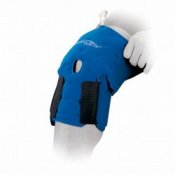 Combines cold therapy and compression to aid recovery
Designed for use with the Cryo Cuff Cooler Unit
Provides targeted cold therapy to the knee
Dramatically reduces pain and swelling
---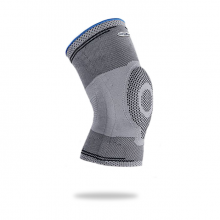 Ideal for swelling, instability and discomfort
Suitable for post-operative and injury use
Compresses and supports the kneecap
Slip-on design for easy application
---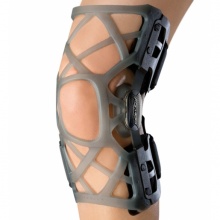 Helps you become accustomed to wearing a knee brace
Discreet solution for relieving knee osteoarthritis pain
Features a malleable upright to offload pressure
Allows you to remain active throughout use
---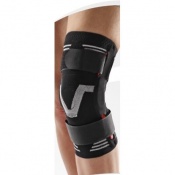 Uses breathable and biocompatible materials
Stabilises the knee to improve confidence
Features removable hinges for versatility
Compresses the area to reduce swelling
---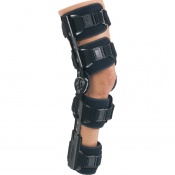 Cool and breathable brace for added comfort
Adjustable length and angle for most protocols
Allows full control of your range of motion
Ideal for post-surgical immobilisation
---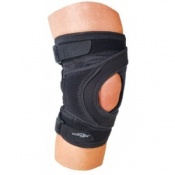 Designed for acute mild to moderate anterior knee pain
Features independent pull straps to realign the patella
Provides consistent corrective force on the patella
Includes removable plastic hinges for a tailored fit
---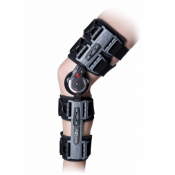 Contoured design provides you with a high level of support
Provides immobilisation and protects your range of motion
Extremely light so you remain comfortable throughout use
Features aluminium hinges to stabilise the knee
---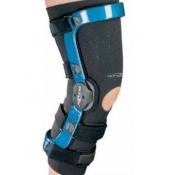 Suitable for use with a range of Donjoy Knee Braces
Improves your confidence to help you return to sports
Prevents your support from digging into your skin
Made from neoprene to prevent allergic reactions
---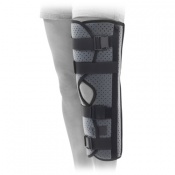 Universal three-panel immobiliser to prevent discomfort following an injury
Features an internal anti-migration strap for improved protection
Waylex mesh lining helps improve your comfort during use
Designed with a buckle closure for ease of application
---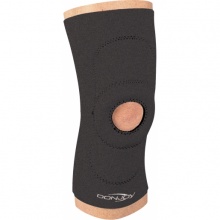 Excellent alternative to neoprene-based supports
Features a trimmable, full-circumference donut
Made from breathable fabric to improve airflow
Durable, lightweight design for added comfort
---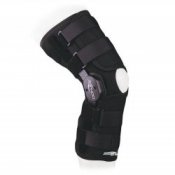 Ideal for ACL and/or PCL, MCL and LCL instabilities.

Suitable for skiing and other sports.

Provides excellent varus/valgus support.

Easy to put on wraparound style
---
Hinged knee support with excellent flexibility
Ideal for people leading an active lifestyle
Featuring four-points-of-leverage system
Available in seven sizes, from Extra Small to XXX-Large
---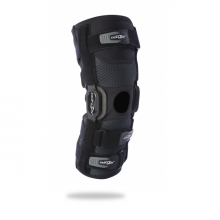 Features moulded strap tabs for easy adjustment
Designed for ACL, MCL and LCL instabilities
Allows you to get back on your feet quickly
Offers an exceptional fit for your comfort
---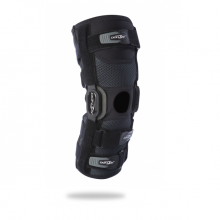 Moulded strap tabs allow for quick and easy adjustments
Offers unrivalled comfort and fit for your peace of mind
Made with advanced spacer fabric for added comfort
Designed to control ACL, MCL and LCL instabilities
---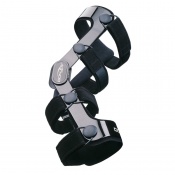 Suitable for daily use and contact or non-contact sports
Low profile and lightweight for improved comfort
Designed for sedentary and active lifestyles
Ideal for a range of knee instabilities
---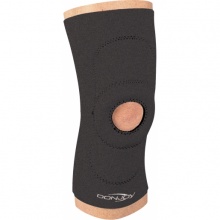 Adjustable knee sleeve to protect and support the patella
Ideal for users who require additional patella stability
Made from durable Drytex fabric for those with neoprene allergies
Breathable fabric improves airflow in the area to facilitate healing
---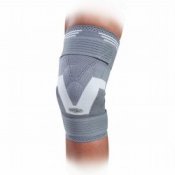 Provides post-op support after mild and lateral ligament injury or miniscal injury.

Superb quality knee support

Provides compression and stabilisation.

Latex free.
---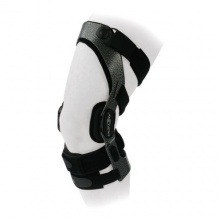 One of the strongest functional knee braces on the market
Ideal for ACL, PCL and combined instabilities
Made of lightweight but strong aircraft-grade aluminium
Designed for skiing and contact sports
---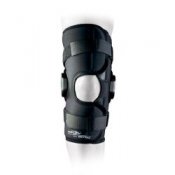 Hinged knee brace controls medial and lateral areas
Made from durable, lightweight fabric for comfort
Provides compression and support to the area
Ideal for daily living and sporting activities
---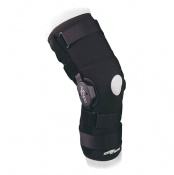 Ideal for ACL and/or PCL, MCL and LCL instabilities.

Suitable for skiing and other sports.

Provides excellent varus/valgus support.

Available in pull-on or wrap-around styles
---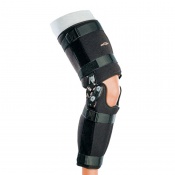 Ideal for a wide range of knee injuries and conditions
Simple one-piece design improves client compliance
Offers complete range of motion control for comfort
Brace is sized and ready to fit for easy application
---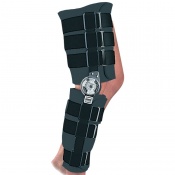 Malleable hinge bars allow for varus/valgus positioning
Provides range of motion control in 10° increments
Available in short and long versions for a better fit
Suitable for ACL, PCL, MCL and LCL surgeries
---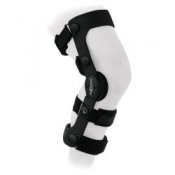 Ideal for moderate to severe ACL/PCL/CI/LCL and MCL instabilities.

Superb support for amateur sports people, for everyday use and for rehabilitation

Low profile desgin.

Strong and durable.
---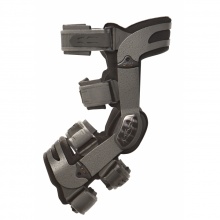 Unloader OA knee brace to provide knee stability
Ideal for treatment of unicompartmental osteoarthritis
Tough knee brace suited to more active users
Contours to the leg to reduce migration and improve comfort
---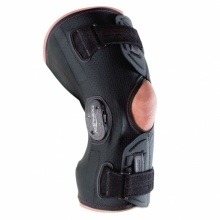 Ideal for tackling Osteoarthritis (OA) pain
Best used for light active activities such as walking, golf or hiking
Uses innovative technology to deliver off-loading and compression
Discreet cuffs increases user comfort and confidence
---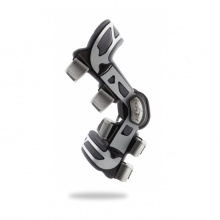 Lightweight unloader knee brace for relief of pain
Ideal for mild to moderate knee osteoarthritis (OA)
Comfortable fit to help you stay active and move freely
Offloads pressure to help the user avoid surgery
---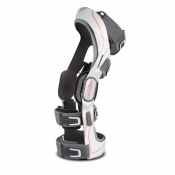 Perfect if you want to return to sporting activities
Designed with a lightweight aluminium frame
Significantly reduces strains on the ACL
Stabilises your knee to prevent injuries
---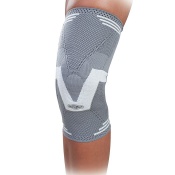 Free from latex to prevent allergic reactions
Provides stabilisation to reduce discomfort
Available with an open or closed patella
Suitable for acute injuries to the knee
---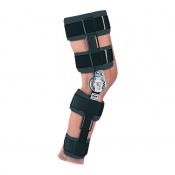 Immobilises and controls your range of motion
Ideal for ACL, PCL, MCL and LCL surgeries
Buckles allow for fast and easy strapping
Keeps you cool even in warmer climates
---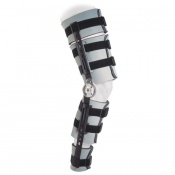 Telescoping bars allow the brace to fit a variety of patients
Precise range-of-motion control in 10° increments
The industry-standard post-operative knee brace
Ideal for ACL, LCL, MCL and PCL surgeries
---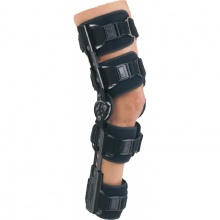 Customisable knee brace with a quick-lock mechanism
Ideal for a wide range of post-operative protocols
Offers complete range-of-motion control
Adjustable in length from 45cm to 59cm
---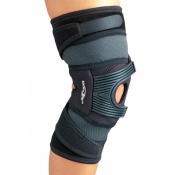 Dynamically pulls the patella during extension
Available with hinges for additional support
Breathable materials makes the brace light
Helps to reduce anterior pain during use
---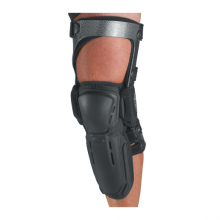 Compatible with a number of Knee Ligament Braces
Made from a hard plastic shell to absorb shock
Protects the knee and shin against impact
Ideally suited to motor sports athletes
---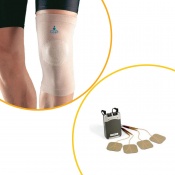 TPN 200 allows you to control the level and intensity of your treatment
Brace warms the knee joint to offer pain relief in the affected area
Includes a TENS machine and knee support to relieve pain
Support reduces the risk of new or recurring injuries
--- Five knee pads for the Donjoy Armor Professional Knee Brace with Fourcepoint

Helps support the knee when worn with the knee brace

Ideal for extreme and contact sports

Can be purchased as spares or replacements
---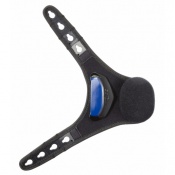 Designed for use with rigid and functional Donjoy knee braces
Easy to apply and remove for more tailored support
Adjustable in design so you get the best fit possible
Stabilises and supports the patella for your safety
--- Replacement straps for the Donjoy Legend Knee Brace
Fits the left side medium brace for ACL injuries
Ensures that you aren't left without your knee brace
Ideal in case the straps supplied snap