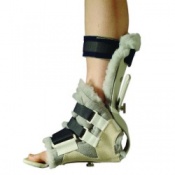 Adjustable sole plate:

Soft fleece liner provides pressure relief;

Adjustable Velcro fastneners;

Designed for Diabetic users.
---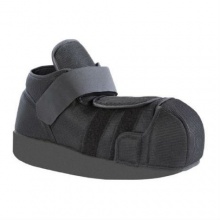 Lightweight and breathable diabetes shoe
Designed for people with diabetic foot ulcers
Available in four sizes and fits either foot
Offloads the ulcerated area of the foot
---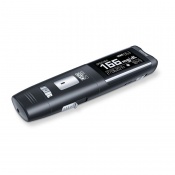 Wide test strips and simple measurement markings for easy use
Lancing device integrated into the unit with adjustable penetration depth
Can take measurements with only 0.6µl of blood in five seconds
Suitable for self-testing at home
---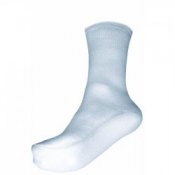 Single layer sock with 6mm of gel

Excellent protection from friction

Massaging fluid like gel

Supplied in pairs
---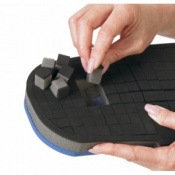 Made for use with the ProCare Off-Loading Diabetic Shoe
Off-loads pressure on the foot to prevent your condition worsening
Foam blocks in the insole can be removed for tailored support
Spare or replacement insole for improved foot protection
---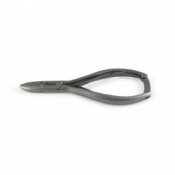 Specially designed for the diabetic foot
Rounded edges and tip to prevent damage to the skin
Autoclaveable
Available in value packs
---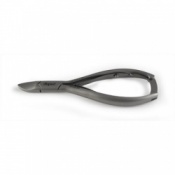 Specially designed for the diabetic foot
Rounded edges and tip to prevent damage to the skin
Autoclaveable
Available in value packs
---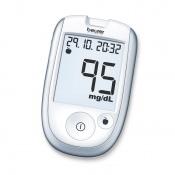 Only requires 0.6µl of blood and five seconds for a reading
Large display, wide test strips and simple markings
Has 480 memory spaces with date and time
Blood volume check for accurate results
---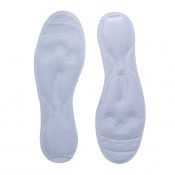 Class 1 Medical Device orthotics to prevent diabetic foot ulcers
Offloads foot pressure and increases lower leg circulation
Prevents the two main causes of diabetic foot ulcers
Matches foot structure for directional stability
---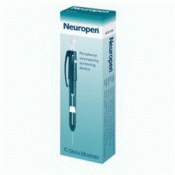 Assesses reduced sensation to sharpness/pain in small nerve fibres.
Dual function screening device.
Replaceable monofilaments.
Pocket sized.
10g.
---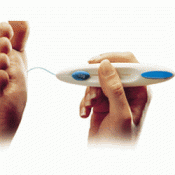 Tests the loss of sensation in the feet of diabetic patients.
Measures both the diminishing and returning sensation.
Ideal for screening peripheral nerve impairments.
Portable and compact.
10g.
---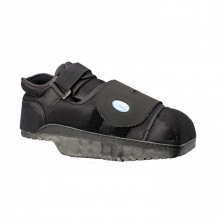 Healing shoe to alleviate heel pressure by at least 26%
Ideal for diabetic ulcerations or post-operative healing
Includes a comfortably padded and customisable insole
Ankle strap seats the foot firmly to reduce heel slippage
---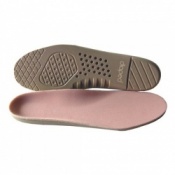 Designed specifically for Diabetic feet
Unique material combination for proven effectiveness
Biomechanically designed for optimal comfort
Features 'stay-in-place' bottom surface and specific shock absorbtion
---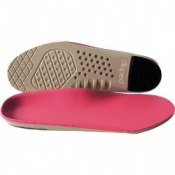 For individuals with diabetes, arthritis and sensitive feet
Vygel heel offers optimal shock absorption
Also suitable for osteoarthritis rheumatoid arthritis
Provides additional cushioning and support
---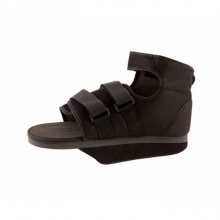 Wound shoe to aid healing
Suitable for stabilising the foot post-operatively
Non-slip sole to ensure safe recovery
Unloads forefoot injuries and ulcers
---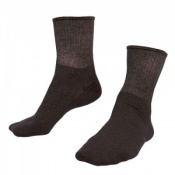 Antibacterial & aids healing;
Soft & comfortable, no inner seams;
Can help prevent fissures & dry skin;
Helps prevent athletes foot & skin irritations.
---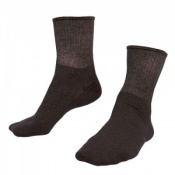 12% silver reflects heat
Soft & comfortable, no inner seams
Can help prevent fissures & dry skin
Ideal for preventing Raynaud's in feet
---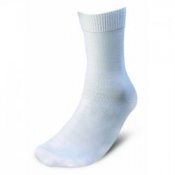 Provide optimum protection for nerve-damaged feet caused by arthritis and diabetes
Help to reduce friction, abrasion and shear forces while preventing calluses
Serve as a soft tissue supplement where the fat under the foot has worn away
Gel cushioning provides pressure relief, pressure distribution and comfort
---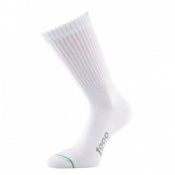 Protects against blistering;
Padded sole, toe & heel;

Light upper panel to keep feet cool;
Shaped to aid circulation.
---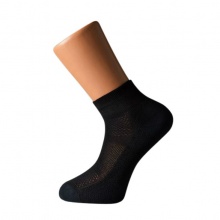 Comfortable socks for reducing chafing and pressure
Ideal for active use with trainers and for diabetics
Memory fabric adapts to the foot and the your movements
Available in 4 size suitable for both men and women
---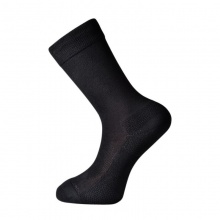 Wrinkle free fabric for extra protection
Ideal for dress shoe wear by diabetics
Memory fabric adapts to the foot and your movements
Suitable for both men and women
---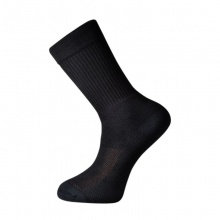 Comfortable socks to reduce chafing
Ideal for everyday use by diabetics
Memory fabric adapts to the foot and your movements
Suitable for both men and women
---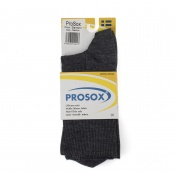 Specially designed for diabetes patients
Extremely comfortable
Seamless toe
Supplied in an anthracite grey colour
---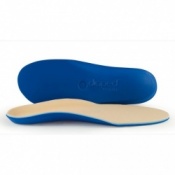 Diapad Trisorb Diabetic Insoles
Tri-Layer
Designed for sufferers of Diabetes and arthritis
Relief for other conditions causing sensitive feet
---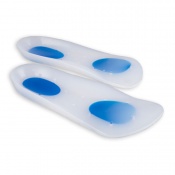 Durable three-quarter-length silicone insoles
Provide excellent arch and heel support
Absorb shock and reduce pressure
Will fit narrow and pointed shoes
---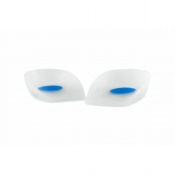 ---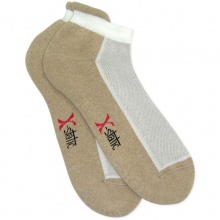 Pair of Silversocks trainer socks
Ideal for high intensity sports
Regulates temperature for cool, dry feet
Combats bacteria and odour
---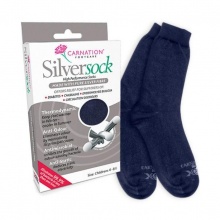 Pair of Silversocks socks for children
Ideal for managing symptoms of diabetes
Keeps feet warm in winter and cool in summer
Silver properties won't be reduced by washing
---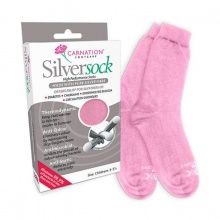 Pair of Silversocks socks for children
Ideal for managing symptoms of diabetes
Keeps feet warm in winter and cool in summer
Silver properties won't be reduced by washing
---
Ideal for skin conditions like eczema and psoriasis
Helps retain natural oil and moisture
Revives dry hands in just one month
Lotion acts as a shield for skin
---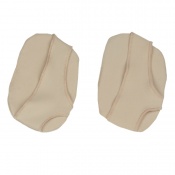 Discreet fabric and gel metatarsal pads
Absorb shock, reduce pressure and cushion
Designed to be used with most everyday footwear
Supplied as a pair of pads
---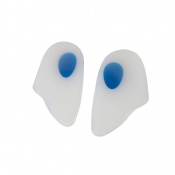 Heel cushions to protect against impact
Correct over-pronation and supination
For treatment of heel spurs and plantar fasciitis
A useful aid for diabetics that suffer heel pain
---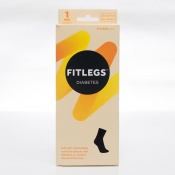 Breathable fabric made from 100% cotton to keep feet dry and comfortable
Designed with a soft toe seam which is ideal for sensitive or swollen feet
Fragile skin is prevented from damage with its non-elasticated material
A range of sizes allow for precise fitting
---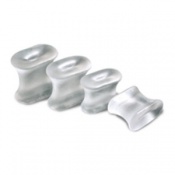 Straightens and aligns toes
Ideal for relieving pressure from bunions
Hypoallergenic and odourless
Washable and reusable
Diabetic friendly
---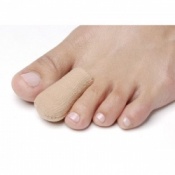 Toe and finger protection
Relief for corns, calluses, nails and cuticles, hammer toes and partially amputated digits
Washable and reusable
Hypoallergenic
Improves appearance of old and new scars