Crash Mats
Bedside crash mats
provide extra safety on the floor around the bed to prevent injury if a fall occurs. Falling out of bed or falling when attempting to get out of bed is very common. Our bedside crash mats are designed to limit injury where a fall from bed or a fall out of bed takes place.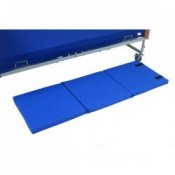 Heavy duty dense foam mat;

Folds easily;

Easy to store;

Can be used with standard level and low level beds.
---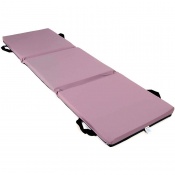 Provides safety to patients likely to fall out of bed
Foldable design for easy storage while maintaining safety
Non-slip backing to ensure mat stays in place
Perfect for use with Harvest Low Profiling Beds
---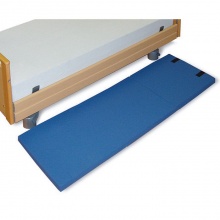 60 x 190 x 7 cm;
High density foam;
For use with low level beds;
Wipe clean breathable material.
---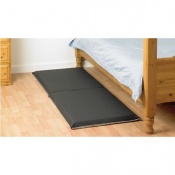 High-density foam to absorb impact from falls
Angled edges for easy wheelchair access
Easy to clean, vapour permeable cover
Can be folded away for storage
---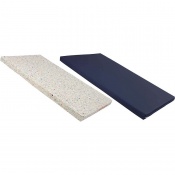 Ensures a cushioned landing in the event of a bed fall
Made with an advanced high density foam
Perfect for use with Harvest Low Profiling Beds
Complete with a waterproof and vapour-permeable cover
---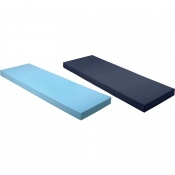 Provides safety to patients likely to fall out of bed
Made with the same foam found in pressure relieving cushions
Perfect for use with Harvest Low Profiling Beds
Complete with a waterproof and vapour-permeable cover
---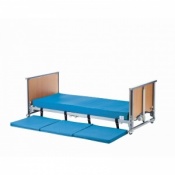 Crash mattress for the Medley Ergo Low Profiling Bed
Protects patient from injuries if falls occur
Foldable for easy storage when not in use
Ready for immediate use at any time
---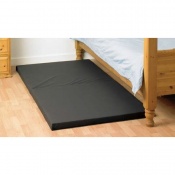 Includes straps and handles for transportation
Cushioned mat for those vulnerable to falls
Easy to clean, anti-bacterial vinyl cover
Padded foam absorbs impact of a fall
---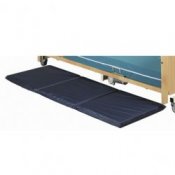 Crash mattress ideal for helping to prevent injuries
Folds away for ease of storage
Carry handles for ease of transportation
Washable cover for hygiene purposes
---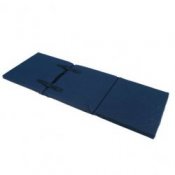 3-fold crash mattress

Two layers of premium grade foam

Carry handles for easy transportation

Protective water resistant vapour permeable cover
---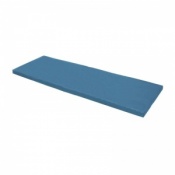 Basic crash mat for safety purposes
PU cover to help keep it hygienic
Thin design so easily stored when not in use
Two year warranty on foam and cover
---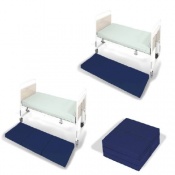 Designed for care home and home care use
Features a waterproof PU-coated cover
Helps cushion falls and prevent injuries
Folds for easy handling and storage
---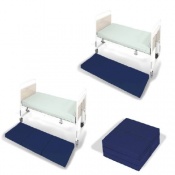 Designed to cushion falls and prevent injuries
Ideal for community care and nursing homes
Supplied in a pack of ten safety mats
Waterproof, PU-coated fabric covers
---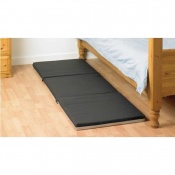 Made from high density foam to absorb impact
Comes with carry handle for swift transportation
Easily folded away for storage when not in use
Designed for effective falls management