Compeed Plasters
Compeed's notoriety is well earned: their hydrocolloidal plasters have completely changed the way we think of blister care. Not only do they protect you feet from further discomfort, they also greatly speed up recovery. For more information or a recommendation from the product experts in our Customer Care Team, you can get in touch over the phone at 020 7720 2266 or email us at helpdesk@healthandcare.co.uk.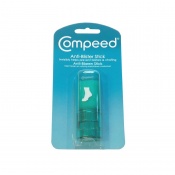 Prevents friction and blistering
Can be applied on the feet or other parts of the body
Appears invisible on the skin
Easy and mess-free to apply
---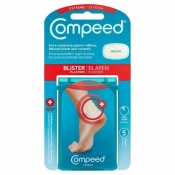 Blister plasters for immediate pain relief
Protects and cushions against rubbing
Allows wounds to heal quicker
Available in two sizes
---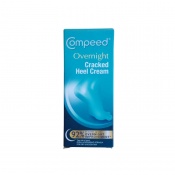 Improves the appearance of skin
Combines Urea and Lactic Acid to repair damage
Works overnight for quick relief
Provides pain relief for dry, cracked skin
---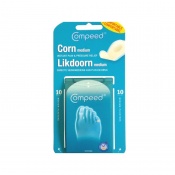 Compeed Corn Plasters helps relieve pain immediately
Aids in the removal of the corn
Protects against rubbing and pressure
Moisturises and softens the corn to help with its removal
---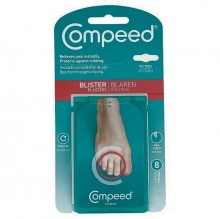 Immediately pain-relieving plasters for blisters on toes
Offers fast wound healing for quick recovery
Protects and cushions against rubbing
Designed specifically for use on the toes
If you're interested in learning more about insoles, why not have a look at www.shoeinsoles.co.uk, our sister website dedicated to all things feet?