Colour
Browse our Colour range. Find resources for teaching your students about light and optics, focusing on the physics of colours. Make key scientific concepts accessible and engaging with materials for projecting, mixing and subtracting colours and for exploring Newton's Disc theory. Perfect for use in classrooms and other teaching environments.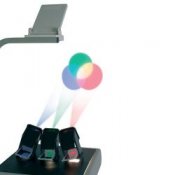 Equipment Set for Colour Mixing
---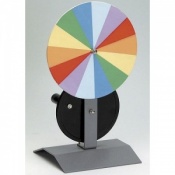 Well finished

;

Multi coloured disk;

Rotates by hand driven wheel;

Demonstrate white light composition.
---