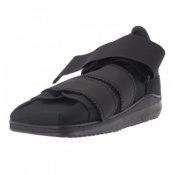 Provides protection through all weather types
Fully customisable with removable EVA insole
Rocker bottom for a smooth gait pattern roll
Reinforced sole under the metatarsal heads
---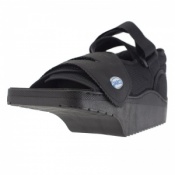 Ankle strap seats foot firmly in shoe to eliminate friction
Reduces weight on the forefoot, promoting healing
Useful for infections, ulcers, trauma and surgery
Square toe bumper for excellent protection
---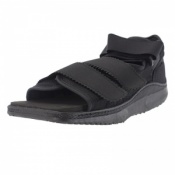 Fully customisable protective post-operative shoe
Rocker sole to reduce heel and forefoot plantar pressure by 25%
Adjustable to accommodate dressings up to 43.2cm
Strapless closure eliminates buckle pressure on the forefoot
---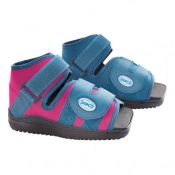 Adjustable closure technology for bulky casts or bandages
Can be used over a fibreglass or zinc cast
Uses weather-resistant upper material
Ideal protection against wear and tear
---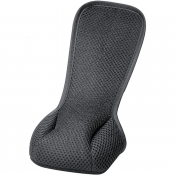 Allows the entire toe area to be covered
Protects from external contaminants
Offers enhanced comfort during use
An optional extra to the Darco MedSurg Shoe
---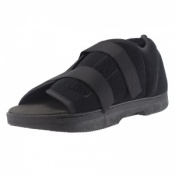 Square toe bumper for excellent protection
Soft and breathable materials for comfort
Easy to fasten hook-and-loop straps
Ideal for larger casts and bandages
---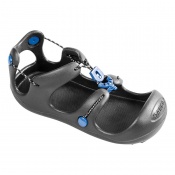 Shields cast from moisture, shock and everyday wear
Suitable for use with all casting materials and bandages
Easy to secure and adjust bungee closure system
EVA unibody design for excellent shock absorption
---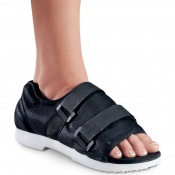 Made with a semi-flexible, skid-resistant sole to prevent slips
Ideal for post-operative and post-traumatic applications
Suitable for when some mobility of the foot is allowed
Features a foam mesh upper for improved comfort
---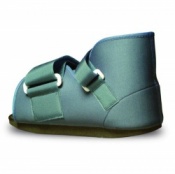 Nylon-faced padded upper;
Designed for long-term wear;
Secure and easy fastening;
Non-slip rocker sole.
---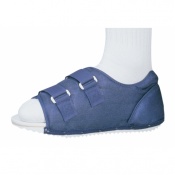 Ideal for post-operative care, metatarsal injuries and soft tissue procedures
Features a loop lock closure for ease of application and adjustability
Constructed with a rigid ethylene vinyl acetate (EVA) rocker sole
Contoured heel improves your comfort throughout use
---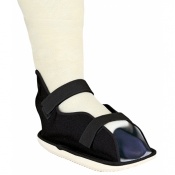 Includes forefoot and heel loop lock contact closure for easy application
Features an ethylene vinyl acetate (EVA) rocker sole for a natural gait
Constructed in a sandal style with durable canvas upper for comfort
Designed to be uses on lower leg casted fractures
---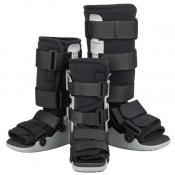 Maintains natural gait with reinforced composite rocker bottom
Walker boot is a durable alternative to casting for children
Simple integrated strapping for easy application
Has lightweight, conformable plastic uprights
---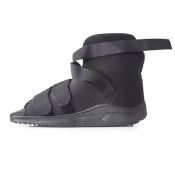 Versatile to protect all types of casts and bandages
Square toe design acts as a protective bumper for toes
Forefoot closure can be adjusts to accommodate different casts
Rocker sole allows for a smooth roll throughout gait pattern
---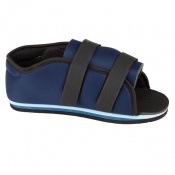 Rocker bottom sole for easier movement
Padded and breathable upper for comfort
Padded heel collar provides stability
Ideal for where total immobilisation is not needed
---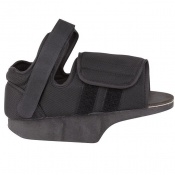 Elevated forefoot removes pressure
Heel retaining strap reduces sheer
Thermoplastic rubber sole for increased grip
Suitable for neuropathic foot ulcerations and post-op use
---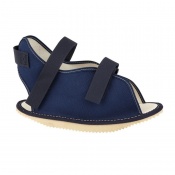 Hard wearing canvas for durable use

Non-slip sole improves safety

Universal left/right for maximum versatility

Ideal for improve ambulation in plaster casts
---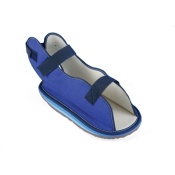 Hard wearing canvas;

Non-slip sole;

Universal left/right;

Available in 2 sizes.
---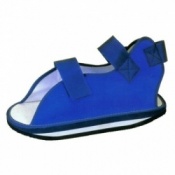 Economical cast boot
Canvas upper
3 layers of EVA foam
Sold as single items
---
Can be used with different cast and dressing types
Can be worn on either the right or left foot
Cheerful multicoloured design for children
Protects the cast from wear and tear
---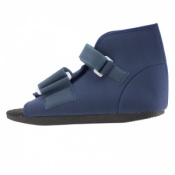 Hard-wearing material;
Non-stretch padded upper;
Non-slip rocker sole;
Secure & easy fastening.
---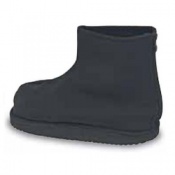 Rocker sole

;

Zip up back;
Easy to get on and off;
Stretchy Neoprene upper.
---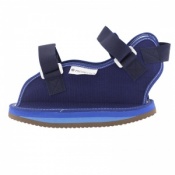 Hard-wearing canvas upper;
Velcro strapping;
Rigid non-slip rocker sole;
For weight bearing casts.
---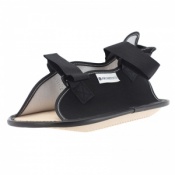 Strong moulded sole
Hard-wearing canvas upper
Buckles for a superior fit
For weight-bearing casts
---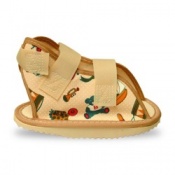 Strong and durable;
Canvas upper with fun print;
Grooved non-slip rocker sole;
Velcro fastening.
---
Nylon-faced padded upper
Designed for long-term wear
Secure and easy fastening
Non-slip rocker sole
---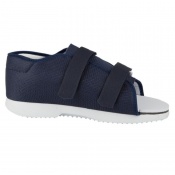 Designed for bulky bandages
Provides control and protection post-surgery
Foam upper for shock absorption
Padded collar provides stability