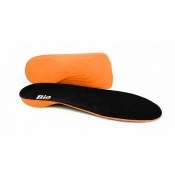 Highly customisable design suits most users
Provides biomechanical control for support
Helps to alleviate back and knee pain
Suitable for users with low and collapsed arches
---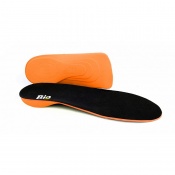 Designed using the high quality polypropylene
Supplied with a free EVA top cover
Prevents back back and knee pain
Offers superb biomechanical control
---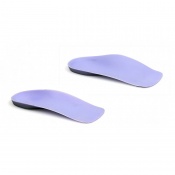 Highly customisable design suitable for most users
Come with a full length EVA top cover
Suitable for those with low and collapsed arches
Ideal for preventing and alleviating knee and back pain
---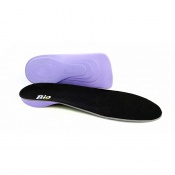 Designed to be customisable to the foot
Feature a free full-length top EVA cover
Helps to relieve knee and back pain
Designed using flexible and comfortable polypropylene
---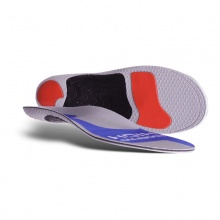 Insoles that help maximise your foot control
Designed for high foot arches
Easily sized to feet - just trim with scissors!
Ideally suited for golf, horse-riding, skiing and more
---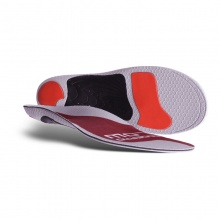 Insoles to maximise foot control
Designed for flat feet and small foot arches
Easily sized to feet - just trim with scissors!
Ideal for skiing, golf, horse-riding and more
---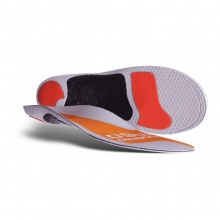 Performance insoles for maximising foot control
Designed for average foot arches
Easily sized to feet - just trim with scissors!
Ideal for use with skiing, golf, snowboarding and more
---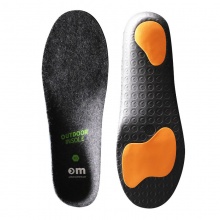 Insoles for reducing strain while hiking
Designed specifically to fit inside walking boots
Absorbs shock on the heel and metatarsal
Anti-bacterial material reduces smell and blisters
---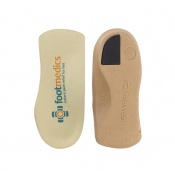 Designed to relieve pain from all areas of the foot
Helps successfully treat specific foot problems
Developed by leading foot care specialists
Suitable for use in most types of shoes
---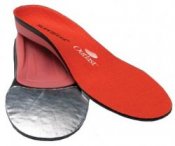 The unique forefoot technology of Superfeet Red Hot provides optimum cold-weather performance and precision fit. For footwear with removable insoles. Recommended for snowboard, ski and wintersport footwear.
60 day comfort guarantee
---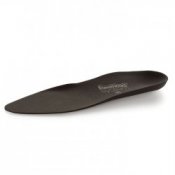 Narrow fit orthotic for boosting comfort in close-fitting shoes
Perfect for use in track, cycling and other sports shoes
Suitable for those who can only tolerate subtle arch support
Designed for professional customised use
---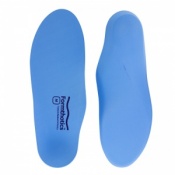 Effective solution for a broad range of applications

Can provide relief for heel pain and shin splints

Ideal for patients suffering from knee or Achillies related injuries

Available in a range of sizes to suit most users
---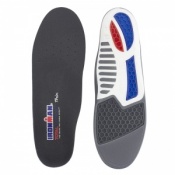 Deep heel cupping;

Thin & ultra-light support;

Perfect for walking and running;

Helps to prevent over pronation.
---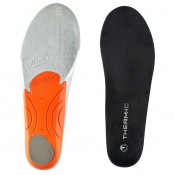 Anatomical insoles keep feet warm
Provides arch support to encourage blood flow
High quality materials for top comfort and stability
Designed for winter sports for ultimate cold protection
---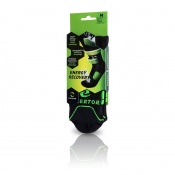 Made with ventilation panels for comfort
Helps push your body's anaerobic limit
Enertor brand endorsed by Usain Bolt
Designed to aid your recovery
---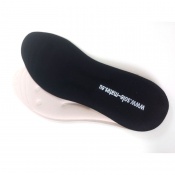 Massages your feet with every step you take
Improves circulation and relieves pain
Moulds to the shape of your feet
Ideal for a number of conditions
---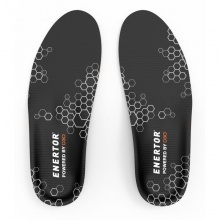 Only insoles used and endorsed by Usain Bolt
Durable and moulded soles for improved fit
Absorbs shock to protect against impact
Improves foot function and performance
---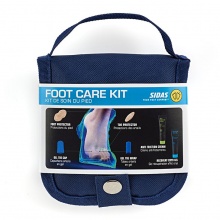 Comprehensive foot care and protection solution
Protects feet from injuries for better foot health
Reduces pain caused by existing injuries to enable healing
Includes blister pads, soothing cream, gel protectors and more
---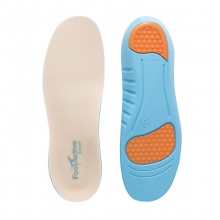 Shoe insoles for people with Diabetes
Helps to prevent conditions caused by foot neuropathy
Maximises comfort for its wearer
Also suitable for general sensitive feet
---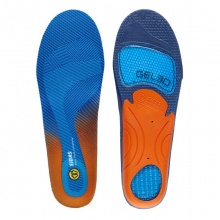 Insoles with cushioning gel pads for cushioning
Ideal for those suffering from metatarsal and heel pain
Protects the feet from impacts during walking and running
Antibacterial top layer reduces odour and bacteria
---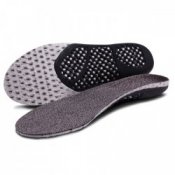 Firmest HealixCare insole.

Made from ventilated, shock absorbing EVA.

Features special arch 'peg' design.

Ideal for heavy use and sports applications.
---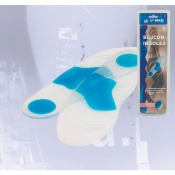 Designed to absorb impact over the plantar surface of the foot
Made from medical grade silicone to provide superior comfort
Extremely durable to last through intense long-term activity
Include anti-slip crests to stabilise the forefoot and heel
---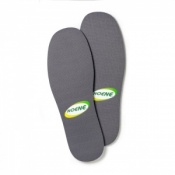 Thin and light.
2mm thick insoles.
Washable & reusable.
Suitable for all types of footwear.
---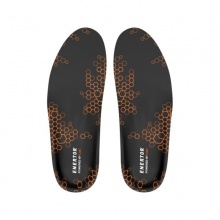 Reduces shock in the whole foot
Helps reduce foot and heel pain
Created by leading podiatrists
Can be trimmed down to size
---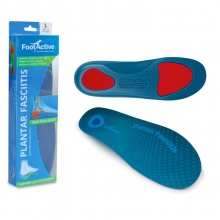 Incredibly comfy full length insoles
Alleviate symptoms of plantar fasciitis
Designed and developed by experts
Include premium poron pads for extra support
---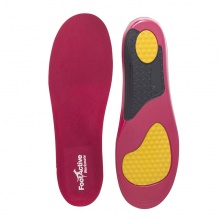 Orthotic shoe insoles designed for work shoes
Ideal for anyone who works on their feet
Gel heel and padded forefoot to protect against impact
Helps to correct alignment for better foot and leg comfort
---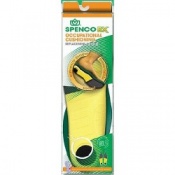 ---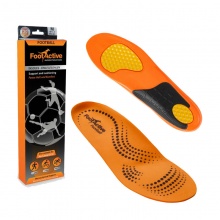 Orthotic insoles designed for sports boots
Suitable for football, rugby, hockey or cycling footwear
Treats overpronation, shin splints and more
Impact-absorbing gel heel and forefoot
---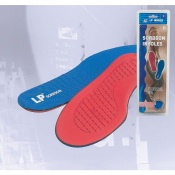 Delivers shock absorption, cushioning and support to feet
Dissipate foot shock to reduce stress on the ankle
Help to prevent injury resulting from torques to the feet
Suitable for use with sports, casual and outdoor footwear
---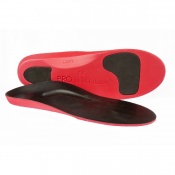 Affordable over-the-counter orthotic insoles
Correct foot posture to reduce foot and body pain
Heel cups cradle heels and protect against impact
Provide excellent arch support
---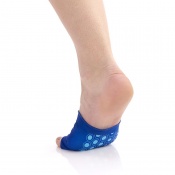 Helps prevent blisters and inflammation on the balls of feet
Absorbs impacts to reduce pain from existing injuries
Anatomical design for left and right feet provides a better fit
Made from washable and reusable silicone for a longer life
---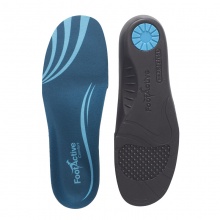 Full-length orthotic insoles that prioritise comfort
Comprehensive support from heel to toe
Shock-absorbing heel minimises stress on feet
NHS approved for your peace of mind
---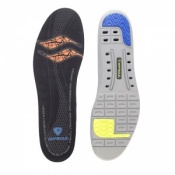 Ultra thin and light
Adds additional comfort
Each insole weighs under 40g
Ideal for sports, training, casual & running footwear
---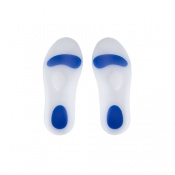 Full-length hypoallergenic silicone gel insoles
Provide shock absorption to reduce impact to feet
Cushion the metatarsals and provide heel support
Can be trimmed at the forefoot for a customised fit
---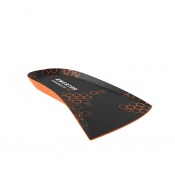 Provides ultimate comfort and cushioning
Three-quarter length for tighter shoes
Endorsed by athletic champion Usain Bolt
Ideal for protecting against shock
---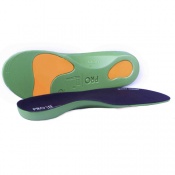 Quality orthotic insoles designed by leading podiatrists
Ease plantar fasciitis and day-to-day foot pains
Treat over-pronation to relieve foot and body pains
Suitable for work boots and high-impact sports
---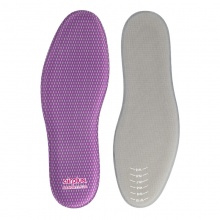 Responsive memory foam provides targeted support
Durable and soft for optimal support and comfort
Moulds to the foot to evenly distribute pressure
Flexible and compact to fit inside most shoes
---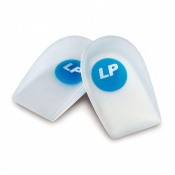 Help to reduce heel pain and risk of injury
Consolidate the fatty pad of the heel for stability
Provide enhanced balance and improve gait
Include a soft centre pad to absorb heel pressure
---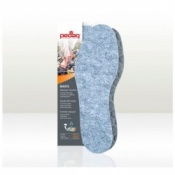 Extra wide insoles for boots;
Shock & moisture absorbent felt;
Active Carbon to reduce odour;
Anti-slip underside.
---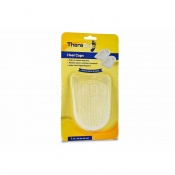 Cushions heels to reduce foot pain with every step
Turns painful walks into soothing therapy sessions
Reduces pain associated with a wide range of conditions
Includes medical grade mineral oil to soothe the skin
---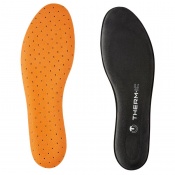 Three layers of insulation trap warm air
Rubber soles ensure stability in shoes
Made with soft and comfortable memory foam
Long-lasting protection against the cold
---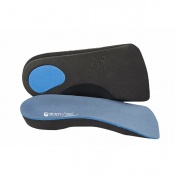 High-quality, firm density EVA insoles
Reduce pressure when standing
Absorb shock to reduce impact
Provide longitudinal arch support
---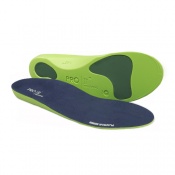 Full-length orthotic insoles for support and comfort
Designed to add support to flat feet and fallen arches
Re-align over-pronation to reduce foot and body pain
For plantar fasciitis, metatarsalgia and other conditions
---
Ideal for activities where the heel is subject to the most impact
Helps prevent and alleviate arch pain and fallen arches
Features a moulded heel cup and integral arch support
Has an antibacterial, anti-odour top sheet
---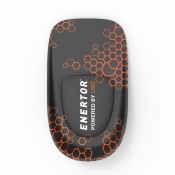 Endorsed by athletic champion Usain Bolt
Designed by leading podiatrists
Helps to reduce heel pain
Contoured for a better fit
---
Insoles made with memory foam for added comfort
Adapt to the shape of your feet for personalised support
Top cloth cover ensure feet stay cool and dry all day
Granular bottom pattern prevents slipping in the shoe
---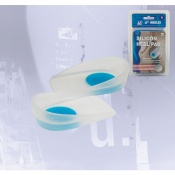 Designed to absorb impact over the heel to prevent injuries
Made from medical grade silicone to provide superior comfort
Extremely durable to last through intense long-term activity
Helps to consolidate the fatty pad of the heel for stability
---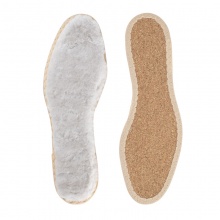 Insulating winter insoles with a soft lambskin shearling surface
Ideal for warming cold feet and managing Raynaud's Disease
Insulated natural cork underside for improved warmth
Extra-thick shearling surface improves comfort underfoot
---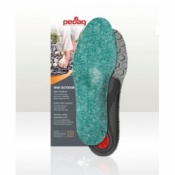 Foot supports for boots and sturdy shoes;
Shock & moisture absorbent jute felt;
Active carbon filter to reduce odour;
Anatomically shaped.
---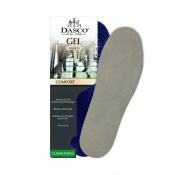 Insoles to enhance everyday comfort
Advanced cushioning technology
Will fit most shoes and boots
Trim-to-fit design
---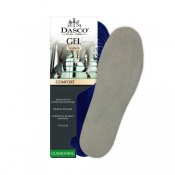 Insoles to enhance everyday comfort
Advanced cushioning technology
Will fit most shoes and boots
Trim-to-fit design
---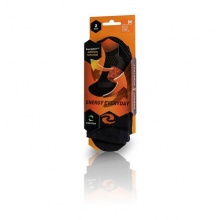 Enertor brand endorsed by Usain Bolt
Designed with a ventilating mesh
Ideal for everyday active wear
Lightweight for added comfort
---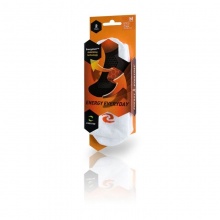 Enertor brand endorsed by Usain Bolt
Designed with a ventilating mesh
Supplied in a pack of two pairs
Ideal for everyday active wear
---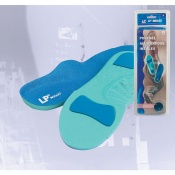 Made with foam pads on the forefoot and heel
Helps to absorb up to 90% of shock forces
Made with breathable POLYIYOU to keep feet cool
Suitable for use with sports, casual and outdoor footwear
---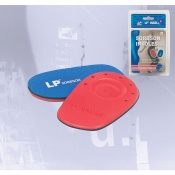 Deliver shock absorption, cushioning and support to heels and feet
Dissipate heel shock to reduce stress on the ankle
Help to prevent injury resulting from torques to the feet
Suitable for use with sports, casual and outdoor footwear
---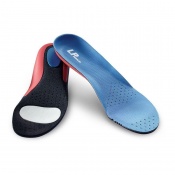 Help to stabilise the foot for maximum support
U-shaped heel cup keeps the foot in a neutral position
Helps to align the foot for a more healthy gait
Made with breathable and cooling materials
---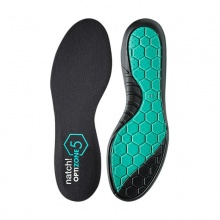 Lightweight insoles for slight foot deformities
Ideal for sufferers of rigid foot posture
Counteracts pain resulting from insufficient foot flexion
Improved pressure distribution
---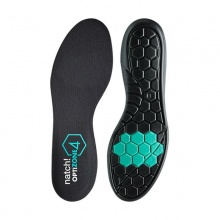 Lightweight insoles for slight foot deformities
Ideal for sufferers of rigid forefoot or splayfoot problems
Counteracts pain in the forefoot
Increased stability in the middle of the forefoot
---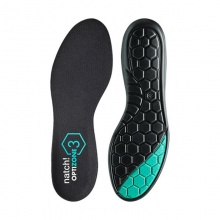 Lightweight insoles for slight foot deformities
Ideal for sufferers from forefoot supination or shin pain
Cushioning combats pain in the forefoot and shin
Provide increased stability and balance
---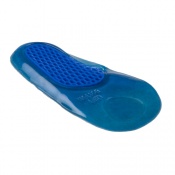 Gel comfort insoles for everyday activities
Absorb shock to shield the heels against impact
Reduce pressure on the balls of the feet
Enhance stability and reduce foot fatigue
---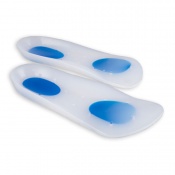 Durable three-quarter-length silicone insoles
Provide excellent arch and heel support
Absorb shock and reduce pressure
Will fit narrow and pointed shoes
---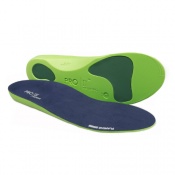 Full-length children's arch support insoles
Correct over-pronation and realign body posture
Alleviate plantar fasciitis and metatarsalgia
Can be trimmed for a customised fit
---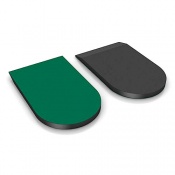 High thickness insole

Protects against stress on the heel

Made from Nitrogen injected material

3 sizes available for best fit
---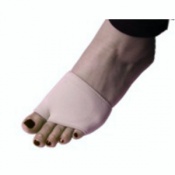 Elasticated fabric sleeve with a silicone gel pad
Cushions and protects the metatarsal heads
Reduces pain and discomfort in the ball of the foot
Supplied as a pair of sleeves
---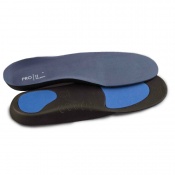 Orthotic insoles with arch support
Correct foot posture and over-pronation
Pads to cushion the first metatarsal bones
Ideal for daily use and impact sports
---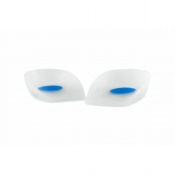 ---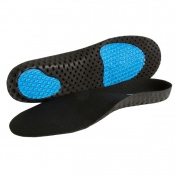 Orthotic insoles with unique bubble technology
Support, cushion and reduce impact
Alleviate plantar fasciitis and heel spurs
Suitable for most activities and sports
---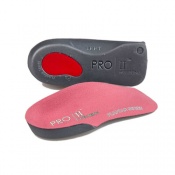 Three-quarter-length women's insoles
Support and cushion the arches
Correct over-pronation
Suitable for narrow and pointed shoes
---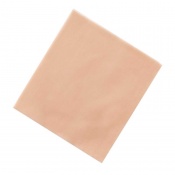 Easy blister prevention for improved foot health
Biomechanical construction ensures comfortable wear
Durable construction designed for multi-day use
Dimensions: 90 x 100 x 1mm
---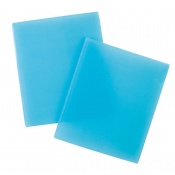 Easy blister prevention for improved foot health
Biomechanical construction ensures comfortable wear
Durable construction designed for multi-day use
Dimensions: 100 x 115 x 2mm
---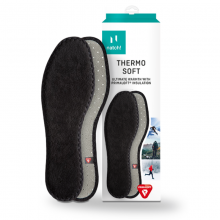 Eco-friendly warming insoles
Eleven sizes to fit most men and women
Keeps up to 38% of body heat inside shoe
Made from 90% recycled fibre
---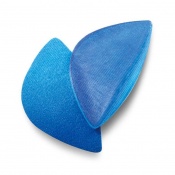 Support the arch to control the position of the foot
Relieve arch pain associated with a lack of support
Help to absorb shock, reduce friction and improve control
Suitable for plantar fasciitis and longitudinal arch cushioning
---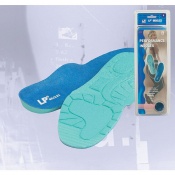 Maintain stability and balance in the feet
Provide maximum shock absorption and energy return
Help to keep feet cool and dry during exercise
Made with breathable POLIYOU material for comfort
---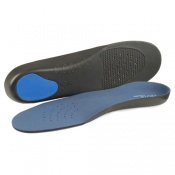 Orthotic insoles for everyday wear and sports
Absorb up to 50% of shock upon impact
Provide arch support to alleviate and prevent pain
Breathable and odour-absorbent for freshness
---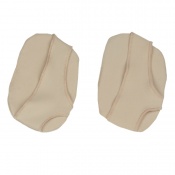 Discreet fabric and gel metatarsal pads
Absorb shock, reduce pressure and cushion
Designed to be used with most everyday footwear
Supplied as a pair of pads
---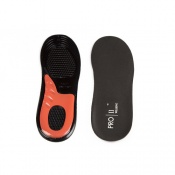 High-grade silica gel insoles for everyday use
Absorb shock and reduce pressure on feet
Rough dot pattern provides a gentle massage
Designed to be trimmed for a superior fit
---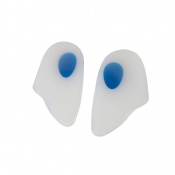 Heel cushions to protect against impact
Correct over-pronation and supination
For treatment of heel spurs and plantar fasciitis
A useful aid for diabetics that suffer heel pain
---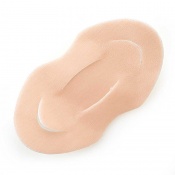 Easy blister prevention for improved foot health
Biomechanical construction ensures comfortable wear
Durable construction designed for multi-day use
Supplied in a pack of three foot protectors
---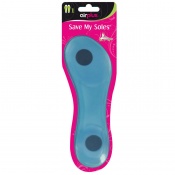 Gel insoles for heel and ball-of-foot cushioning
Clear and invisible for discreet use
Slim design ideal for wearing in most shoe styles
Easy to apply with a 'peel and stick' adhesive backing
---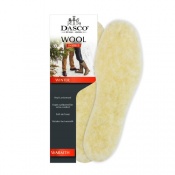 Real lambswool shoe insoles
Cushioned for added comfort
Retain heat for warmer feet
Ideal for outdoor work and activities
---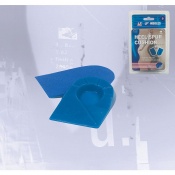 Reduce the impact of the ground on the heel
Help to regulate weight distribution during walking
Designed to cushion existing soft tissue around heel bone
Relieve direct pressure in the central heel spur area
---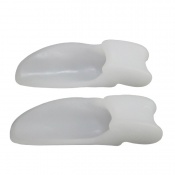 Two-in-one bunion protector and toe corrector
Made from soft gel that moulds for a custom-like fit
Reduces friction between shoes and bunions/hammer toes
Realigns the big toe to reduce pressure on the joint
---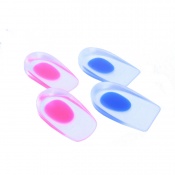 Dual-density silicone heel cups
Absorb shock and reduce pressure
Alleviate and prevent heel pain
Washable for good hygiene
---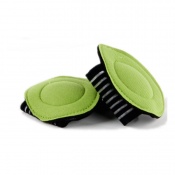 ​Pads to cushion and protect arches
Relieve and reduce arch pain and fatigue
Improve balance and body alignment
Suitable for use with most footwear
---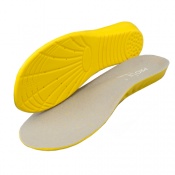 High-density memory foam insoles for everyday use
Mould to the shape of your foot for a superior fit
Absorb shock at the heel to prevent pain and injury
Redistribute weight to reduce the pressure of standing
---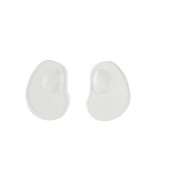 Gel ball-of-foot and arch support inserts
Reduce pain and discomfort
Self-adhesive for reliable support
Supplied as a pair of inserts
---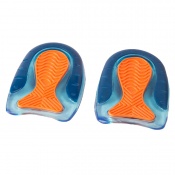 Dual-density silicone gel heel cups
Reduce pressure and absorb shock
Protect against pain and injury
Relieve plantar fasciitis and heel spurs
---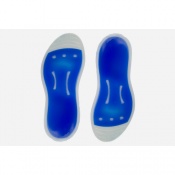 Everyday shoe insoles for comfort and protection
Gel pads cushion, massage and protect the feet
Extra gel cushioning absorbs shock at the heel
Non-toxic and hypoallergenic gel and cover
---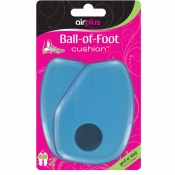 Ball-of-foot cushion pads for long-lasting comfort
Clear and invisible for discreet use
Ideal for wearing in most shoe styles
Two pairs provided for use in multiple shoes
---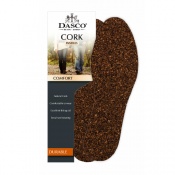 Real cork comfort insoles mould to foot shape
Extremely hard-wearing for improved longevity
Cushion against impact for enhanced comfort
Naturally odour resistant for added benefit
---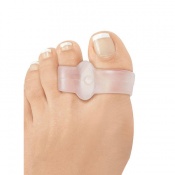 Single pair of soft gel toe separators
Stretch and realign the big and second toes
Relieve pain, tension and discomfort
Double-looped for a more secure fit
---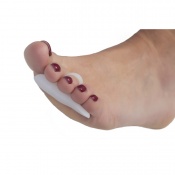 Soft gel crests to support hammer toes
Reduce pressure and shield against impact
Alleviate pain and discomfort
Supplied as a foot-specific pair
---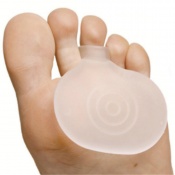 Comfortable and discreet latex-free gel metatarsal pad
Shields against impact and redistributes pressure
Reduces pain and fatigue in the ball of the foot
Supplied as a pair of metatarsal pads
---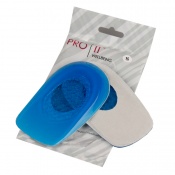 Shock-absorbing heel pads
Prevent heel pain and injury
Alleviate plantar fasciitis
Reduce stress in the lower limbs
---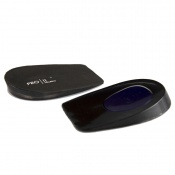 Shock-absorbing silicone heel pads
Reduce heel pain and prevent injury
Alleviate plantar fasciitis and achilles tendinitis
Antibacterial velour cover for reduced odour
---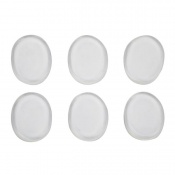 Discreet gel spots to protect feet from rubbing
Prevent calluses, corns, blisters and abrasions
Can be used to add cushioning for greater comfort
Supplied in a pack of 6 spots
---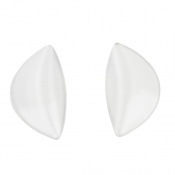 Discreet gel arch supports
Absorb shock and reduce pressure
Ideal for high, weak and fallen arches
Reduce pain caused by high heels
---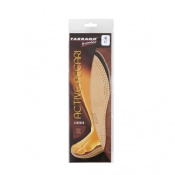 Made from natural sheepskin leather
No chemicals, varnishes or dyes added
Anti-skid latex base keeps insoles in place inside shoes
With activated carbon to absorb moisture and prevent odour
---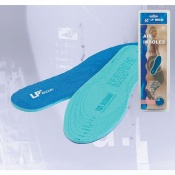 Helps to keep feet cool and dry during exercise
Made with breathable POLIYOU material for comfort
Feature tensile foam to enhance athletic performance
Won't develop an odour, even after long-term use
---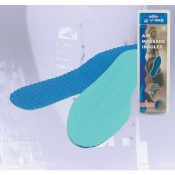 Made with moulded dots to gently massage feet
Helps to keep feet cool, dry and comfortable
Made with breathable POLIYOU material for comfort
Won't develop an odour, even after long-term use