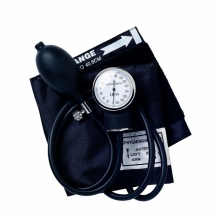 Separate bellows and gauge tubes for two-handed operation
Includes a zip-up pouch for safer storage in between uses
Features a spring-loaded catch to free up one hand
Made with a 48mm dial for easy reading of values
---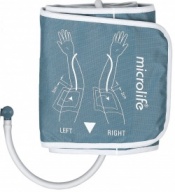 For use with WatchBP Home
Available in 4 sizes
---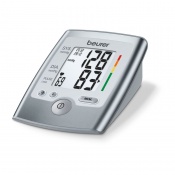 Fully automatic measurement on the upper arm
Records your systolic, diabolic pressure and pulse
Arrhythmia detection and warnings in case of irregularities
Suitable for upper arm circumferences from 23cm to 33cm
---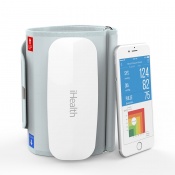 Keep track of your blood pressure at home or on the go
Lightweight and easy to use blood pressure monitor
Connects to your smartphone or tablet for detailed results analysis with the MyVitals app
Blood pressure cuff fits all sizes (22 - 42cm)
---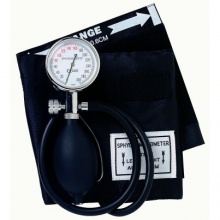 Combined bellows and gauge
Easy single handed use
Supplied with zip up pouch
Available in two colours
---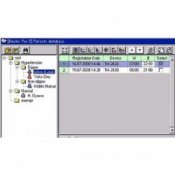 New Version of Doctor Pro Software for Use with TM-2430 & UA-767PC

Ease of Use with Renewed User Interface

Trend, Correlation, Histograms, Circadian Rhythm, Hyperbaric Index

Smart USB Data Communication Cable included
---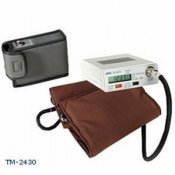 24 hour blood pressure monitoring;

Oscillometric measuring method;

Light weight;

Pulse correction algorithm;
---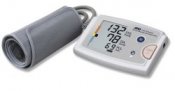 Irregular Heart Beat (IHB) Indicator;

Blood Pressure Classification Indicator;

Large 60-Memory;

Large Comprehensive 3-line Display;
---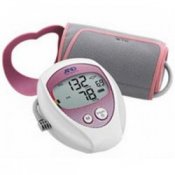 Newly Designed e-Cuff to 17-32cm Arm Circumference;

Smooth and Fast Measurements;

Irregular HeartBeat (IHB) +WHO Classification Indicator;

Large 90 Memory + Average Reading;
---
---
---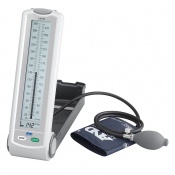 Pressure level marking button for useful reminders

Digital readout of pulse rate

Adjustable display angle for ease of use

Auscultatory blood pressure measurement without mercury
---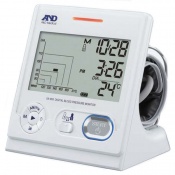 Twin 120 Memories + Average Reading with Time & Date;

Blood pressure classification indicator

Irregular HeartBeat (IHB) indicator

Histogram display for stored data
---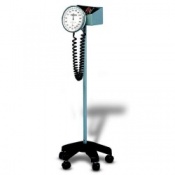 6" Stand Model
Precision Mechanism
Gauge only
---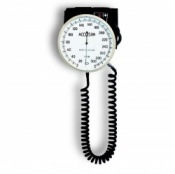 Wall mounted
Precision Mechanism
Gauge only
---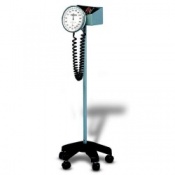 Easy to read
Stand with heavy base and handle
Coiled tube cuff
Velcro or Bandage cuff
---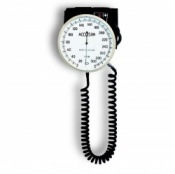 Easy to read
Precision mechanism
Swivel wall bracket included
Velcro or Bandage cuff
---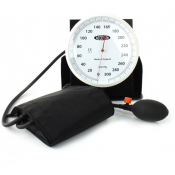 Easy to read
Precision mechanism
Stand alone frame
Velcro or Bandage cuff
---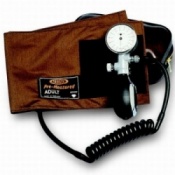 Compact
Precision Mechanism
Gauge only
---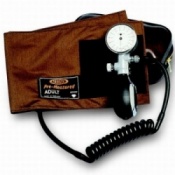 Hand held control
Supplied with pouch
Coiled cuff tube
Velcro or Bandage cuff
---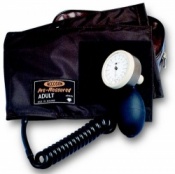 One handed control
Precision mechanism
Straight tube cuff
Velcro or Bandage cuff
---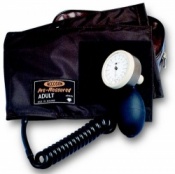 Hand Held
Precision Mechanism
Gauge only
---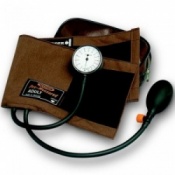 Pocket sized
Precision Mechanism
Gauge only
---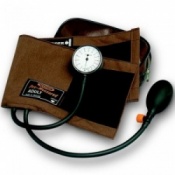 Lightweight
Pocket sized
Precision Mechanism
Velcro or Bandage cuff
--- Adult blood pressure cuff
For A&D Blood Pressure Monitor UA-767 Plus
Great as a spare or replacement
Ensures your machine performs at its best
--- Automatic blood pressure unit with measurement from wrist
---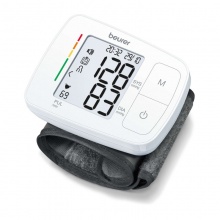 Pressure monitor with talking function for ease of measurement
Suitable for wrist circumference from 14 to 19.5cm
Offers fully automatic blood pressure and pulse measurement on the wrist
Voice output in English, German, French, Italian and Turkish
---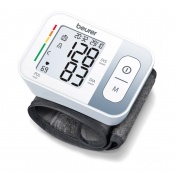 Automatic pressure pre-selection and deflation
Fully automatic blood pressure and pulse measurement
Saves morning and evening readings of the last seven days
Has 2 x 60 memory spaces, so two people can save their results
---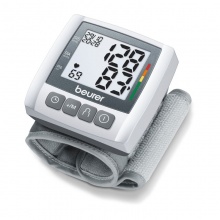 Risk indicator that helps interpret your readings
Warns of possible irregularities of the cardiac rhythm
Fully automatic blood pressure and pulse measurement
Has 2 x 60 memory spaces, so two users can save their results
---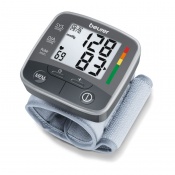 Classification of measurements with a coloured scale
Fully automatic blood pressure and pulse measurement
Saves morning and evening readings of the last seven days
Has 2 x 60 memory spaces, so two users can save their results
---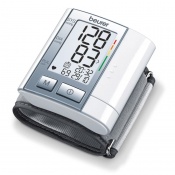 Fully automatic blood pressure and pulse measurement
Saves morning and evening readings of the last seven days
Automatic measurement during inflation for fast results
Has 60 memory spaces for one user only
---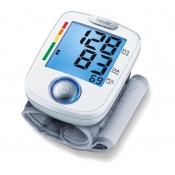 Fully automatic blood pressure and pulse measurement
Automatic pressure pre-selection and deflation
Easy-to-read, blue illuminated, extra large display
One-button operation for straightforward use
---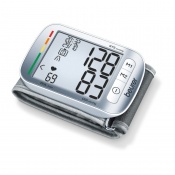 Fully automatic blood pressure and pulse measurement
Features an extra large 56 x 54mm display
Automatic measurement during inflation for faster readings
Has 2 x 60 memory spaces, so two people can note their results
---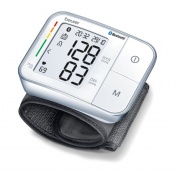 Automatic blood pressure and pulse measurement on the wrist
Results can be monitored using the Beurer HealthManager app
Automatic measurement during inflation for faster results
Transfers by Bluetooth low-energy technology
---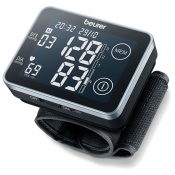 Fully automatic measurement on the wrist
Connects with your smartphone or tablet via USB
Comes with a large, easy-to-read LCD display
Simple to operate using touch buttons
---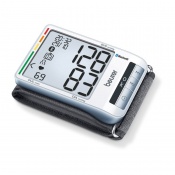 Connects to your smartphone or tablet via Bluetooth
Has a positioning indicator for correct measurements
Illuminated, extra large display of 60 x 58mm
Saves all morning and evening measurements for seven days
---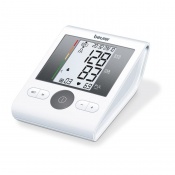 Fully automatic blood pressure and pulse measurement
Has 4 x 30 memory spaces, so four users can note their results
Arrhythmia detection and a warning in case of irregularities
Automatic pressure pre-selection and deflation
---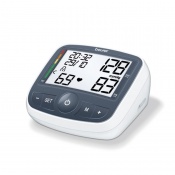 Provides automatic measurement on the upper arm
Automatic pressure pre-selection and deflation
Arrhythmia detection in case of possible irregularities
Suitable for upper arm circumference from 22cm to 35cm
---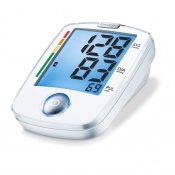 Extra-large blue illuminated display
One-touch illuminated button operation
Fully automatic measurement on the upper arm
Arrhythmia detection and warning in case of irregularities
---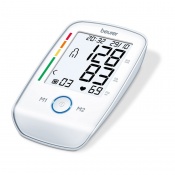 Accurate blood pressure and pulse readings
Fully automatic measurements on the upper arm
Fits upper arm circumferences from 22cm to 36cm
Arrhythmia detection and warning in case of disturbance
---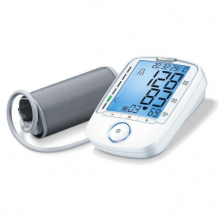 Fully automatic measurement on the upper arm
Warns of possible disturbances of cardiac rhythm
Has 4 x 30 memory spaces for four people
Large, easy-to-read, blue illuminated display
---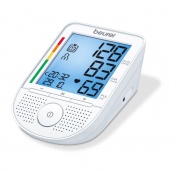 Fully automatic measurement on the upper arm
Includes a talking function in several languages
Adjustable volume with option to turn it off
Arrhythmia detection with warnings in case of irregularities
---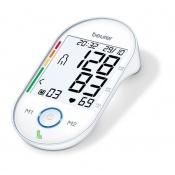 Fully automatic measurements on the upper arm
Patented resting indicator for exact results
Extra large display with white back light
For upper arm circumferences from 22cm to 36cm
---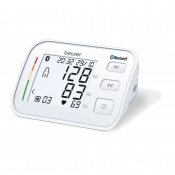 Fully automatic blood pressure and pulse measurement
Compatible with free Beurer HealthManager app
Uses Bluetooth to connect with your smartphone
Arrhythmia detection and warning
---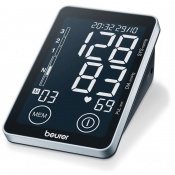 Helps you see how effective treatments are
Finds average of all saved measurements
Can be used to detect arrhythmias
Extra large, easy-to-read display
---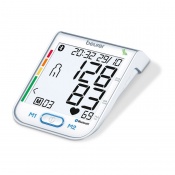 Fully automatic measurement on the upper arm for fast and comfortable use
Measurements can be monitored using Beurer HealthManager app
Enables transfers by Bluetooth low-energy technology or USB
Cuff fits upper arm circumferences from 24cm to 40cm
---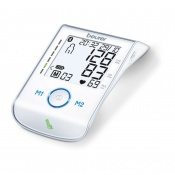 Fully automatic measurement on the upper arm for fast and comfortable use
Measurements can be monitored using Beurer HealthManager app
Enables transfers by Bluetooth low energy technology and USB
Cuff fits upper arm circumferences from 22cm to 36cm
---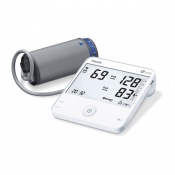 Automatic blood pressure and pulse measurement
Connects to your smartphone by Bluetooth or USB
One channel ECG for recording heart rhythm
Advanced arrhythmia detection
---
---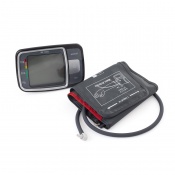 Highly accurate digital blood pressure monitor
Automated, one-touch operation for easy use
Easy to read results on the digital display
Suitable to monitor blood pressure at home
---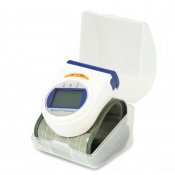 Highly accurate digital blood pressure monitor
Integrated wrist cuff for comfortable fitting
Safe and practical to use during exercise
Suitable for monitoring blood pressure at home
---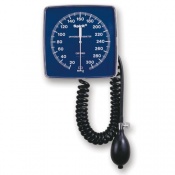 Made with latex-free materials to prevent reactions
Mounts on the wall to prevent loss or damage
Supplied with an adult cuff for immediate use
Features a large, easy-to-read dial
---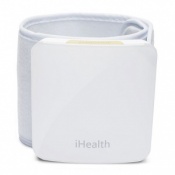 Monitor your heart rate at all times on the go
Easy to use, compact, stylish and lightweight
Connects to your smartphone or tablet for detailed analysis
Wrist position detection for accurate, consistent measurement
---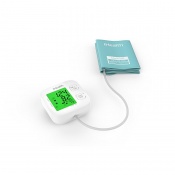 Easy to use home blood pressure monitor
Connects to your smartphone or tablet for additional analysis
Three colour system provides instant easy to read feedback
Works with MyVitals app for detailed results over time
---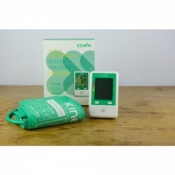 Fully automated and easy to read for ease of use
Traffic Light system to make sense of the blood classification
Advanced memory allows it to be used by two patients
Average of three readings displayed for accuracy
---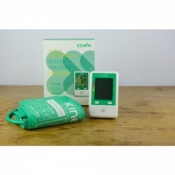 Easy to use and monitor own blood pressure
Automated for ease of use - just the touch of a button
Easy to read results for clarity
Advices when medical advice should be sought
--- Clean and simple design that is easy to use
Large display with traffic light system for easy monitoring
Detects irregular heartbeats to notice potential problems
Storage of up to 120 readings if required
---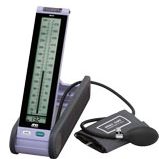 Large cuff only.
Suitable for use with the A&D Mercury-Free Sphygmomanometer UM-101.
Measures 33-45 cm.
---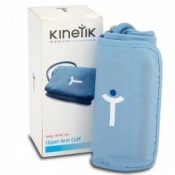 Easy to use;
Fits upper arm size 30-42cm;
Approved by the British Hypertension Society;
For use with Kinetik BPM1C and BPM1KTL Blood Pressure Monitors.
---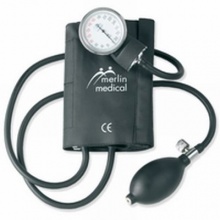 Handy spring loaded catch;

Can be attached directly to cuff;

Easy read 48mm dial;

Available in choice of 5 colours.
---
---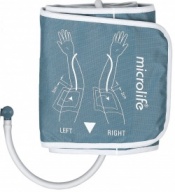 ---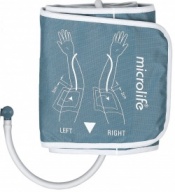 ---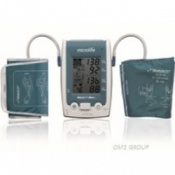 Ankle Brachial Index
Cardio screening
One touch
---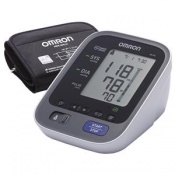 Digital blood pressure monitor
Shows heart rate, and systolic and diastolic pressure
Indicator shows that cuff is properly wrapped
Includes a cuff suitable for arms between 22cm and 42cm
---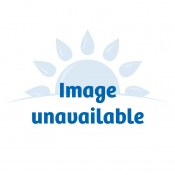 Ideal for those needing to measure their blood pressure often
Helps you carry the device around with you on the go
Light blue design doesn't draw attention to monitor
Includes straps so you can keep device on you
---
Straightforward and easy to use blood pressure monitor
15 measurements memory for comparisons
700 readings before battery change
Speed and accuracy at the push of a button
---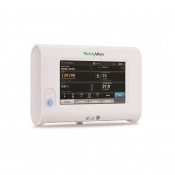 Intuitive monitor for fast, accurate vital sign readings
Ideal for improving the efficiency of medical wards
Connects wireless to EMR and sends vitals to patient chart
Upgradeable with custom configurations to suit your needs