Why You Need to Try Q-Link Positive Energy Necklaces
Friday, 19 March 2021 | Paul
You've probably heard of healing crystal necklaces and positive energy pendants before, but did you know there's scientific evidence to support their potential to improve wellbeing? Sympathetic Resonance Technology is a concept underlying Q-Link pendants, which are believed to improve mental and physical performance by matching your body's natural energy frequency, producing a similar effect to spending time in nature or with loved ones.
Want to give it a try? Find out why Q-Link necklaces are a great place to start.
What Can Q-Link Pendants Do For Me?
According to scientific knowledge, all things produce their own unique energy fields based on their physical structures, and when two matching energy frequencies meet, they may strengthen and clarify one another. Q-Link energy pendants have a crystalline core which produce an energy resonance similar to the human body, and may therefore help to strengthen your organic energy field (or biofield), thereby improving your mental and physical resilience.
It is also believed that the frequently you wear an SRT product, the easier it will be to maintain these benefits over time. Thanks to Q-Links extra comfortable, sturdy and minimalistic designs, you'll be able to wear them all day long, and even through the night without any trouble. Over time, you may notice:
Increased concentration and focus
A boost in energy levels
Reduced stress and anxiety
General feelings of calm and balance
Improved mental and physical resilience
Energy Pendants for Men and Women
As many energy pendants rely on crystals, most have quite decadent appearance and are often quite expensive to boot. Offering a more versatile, cost-effective option, Q-Link pendants operate exclusively using their crystalline cores and are otherwise made from durable, waterproof acrylic. This clean, contemporary design is far more versatile than your standard stone or crystal pendants and much easier to maintain. In fact, you can even wear them in the shower!
Carry on reading to see popular examples of the different Q-Link pendant styles available, or view the full range of Q-Link SRT Healing Energy Necklaces here.
Available in a wide range of colours, these pendants make stylish wellness aids for both men and women.
Q-Link Acrylic Pendants
The Acrylic Pendants in the Q-Link range offer the widest selection of colours and are available in both opaque and semi-transparent designs. We've listed some of the more popular examples of each design below.
Q-Link Black SRT-3 Energy Clarifying Pendant with Biofield Enhancement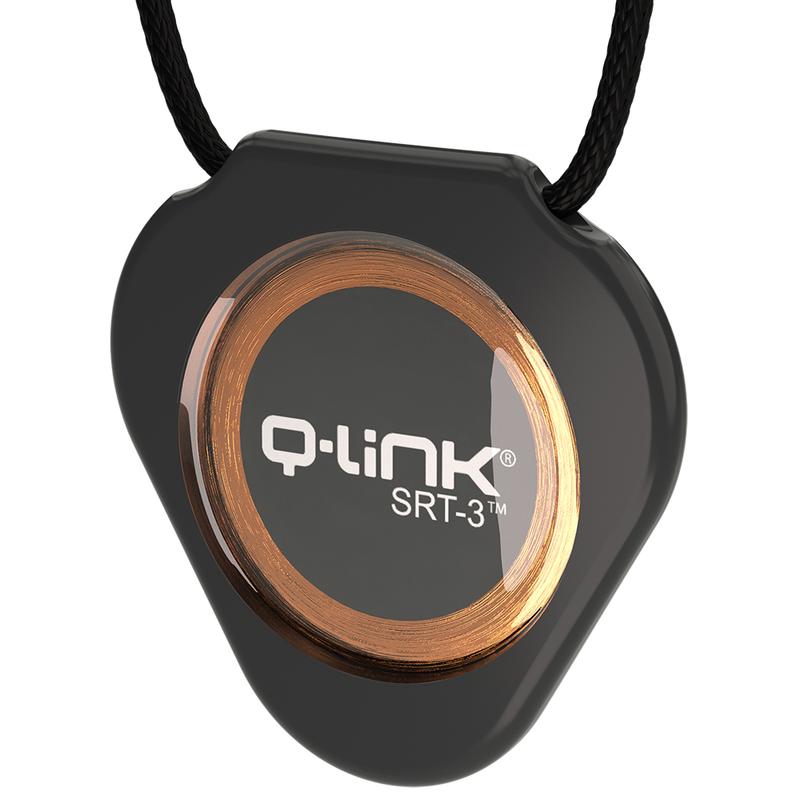 The Q-Link Black SRT-3 Energy Clarifying Pendant with Biofield Enhancement is our most popular choice of all of our opaque acrylic pendants. It features a smooth, solid onyx-black acrylic casing for smart, discreet wear and a super comfortable cord. To prevent irritation and enhance convenience, the necklace is entirely hypoallergenic and waterproof.
Key Features:
Simple black colour is versatile and stylish
Attempts to strengthen your body's natural biofield
May relieve stress and increase concentration and energy levels
Cord and pendant are hypoallergenic for sensitive skin
Suitable for wearing in the shower or when you swim
Q-Link Translucent Astral Amber SRT-3 Energy Clarifying Pendant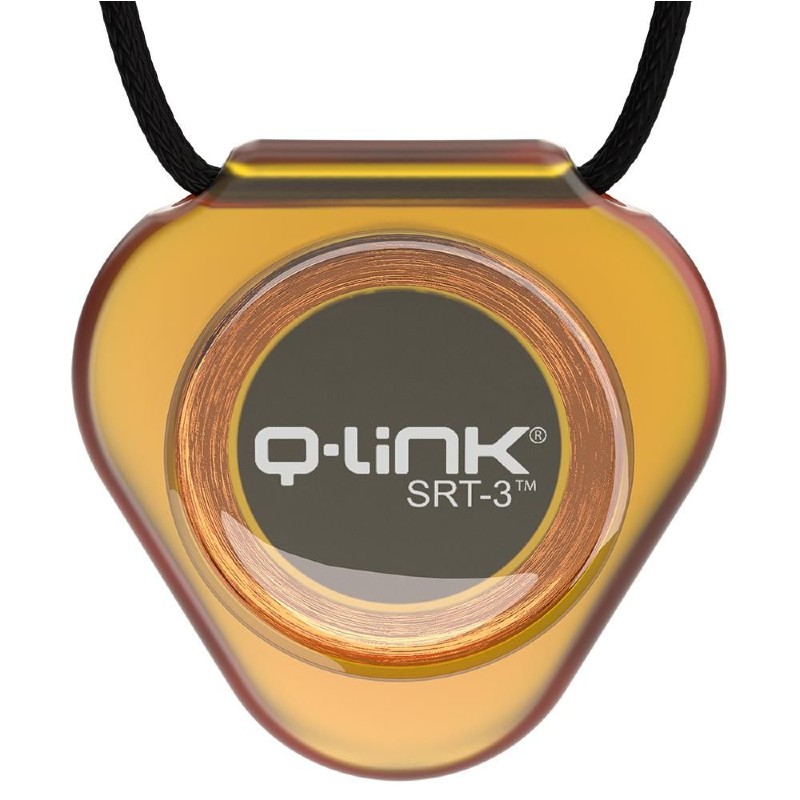 The Q-Link Translucent Astral Amber SRT-3 Energy Clarifying Pendant is one of the most popular of the transparent acrylic pendants, which offers the same potential benefits as the opaque acrylic pendants, yet have semi-clear designs. As such, they can also be worn when you shower, swim, exercise or work, so you can enjoy the possible effects of SRT-3 in style.
Key Features:
Made from translucent, orange-tinged acrylic
Aims to stabilise your body and mind with SRT-3
May reduce stress and anxiety while improving drive and focus
Cord and casing are hypoallergenic, comfortable to wear, and waterproof
Q-Link Silver Stone Energy Pendants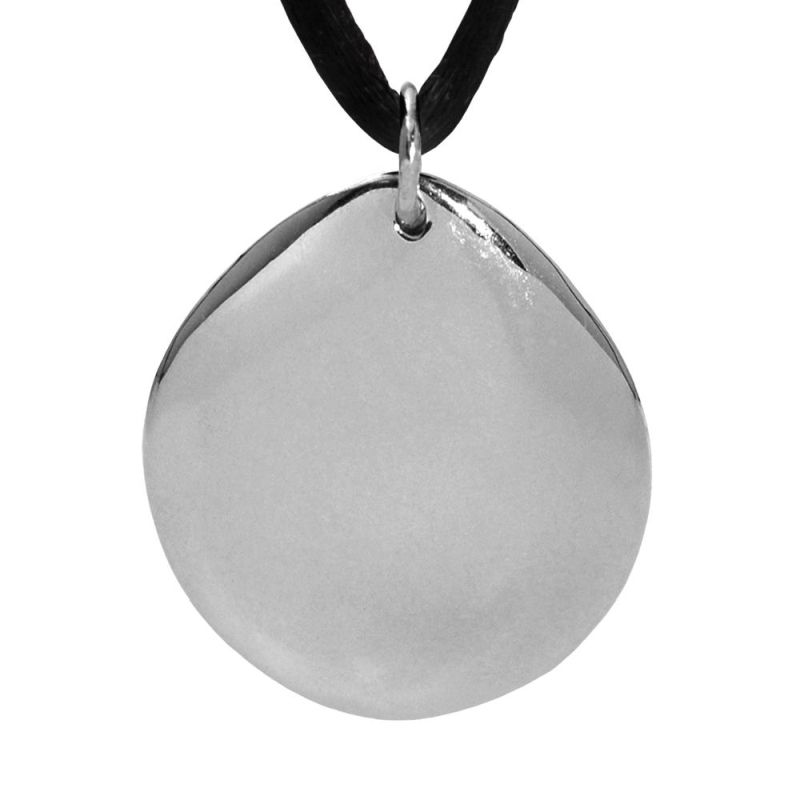 If you aren't a fan of the acrylic necklace style, and would like something a little more simple the Q-Link Silver Pebble SRT-3 Polished Pendant with Biofield Enhancement is a great alternative. It has a smooth yet rustic silver design resembling a healing stone energy pendant, and offers all the same SRT benefits as the acrylic charms. It is also available in a 'brushed' design that has a more textured look.
Key Features:
Polished silver Sympathetic Resonance Technology pendant
Aims to increase energy levels and focus
Waterproof and incredibly durable
Includes a hypoallergenic cord for wear
Don't Like Jewellery? Why Not Try...
Q-Link White Stratus Active USB with SRT-3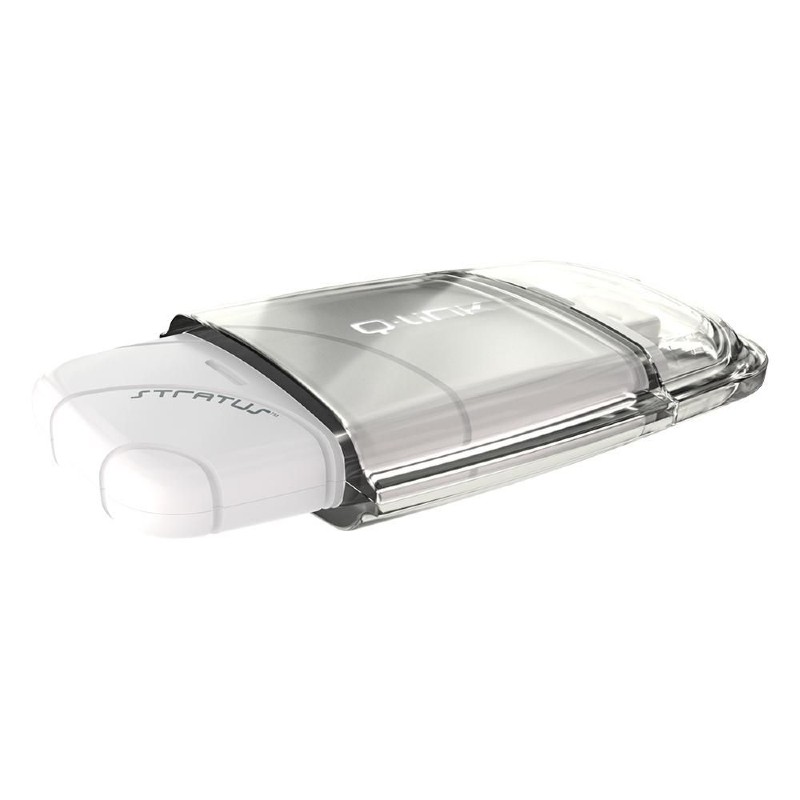 Even if you aren't a fan of wearing jewellery, you can still give SRT-3 a try with on of Q-Links clever USB designs. The Q-Link White Stratus Active USB with SRT-3 is a highly effective option, and simply needs to be plugged into a device like a computer or tablet to work. Perfect for those who work with computers, it may also protect against electromagnetic radiation produced by technology, which may have a disrupting effect on your biofield.
Key Features:
Produces a powerful SRT field about 45 feet in size (14 metres)
Aims to improve energy levels, focus and productivity
May protect against electromagnetic radiation and Wi-Fi signals
Portable USB can be used at home or brought to work
Can be used instead of or in conjunction with an SRT-3 pendant
Does not require any extra software
Are These Energy Pendants Supported By Evidence?
Yes, there is certainly evidence to support the positive effects of Sympathetic Resonance Technology, which is the scientific concept Q-Link pendants harness to improve your wellbeing. The technology has been shown to have a profound impact on living things following a series of experiments, trials and studies from reputable institutions like U.C. Irvine, University of Vienna and Imperial College London.
Find Your Balance with Q-Link
No matter your profession or walk of life, as long as you're interested in improving your wellbeing and performance in a simple, low-effort way, the Q-Link energy necklaced are certainly worth a try. Select any of the options above to get started, or simply browse our full range of Q-Link pendants and SRT-3 products here!
Did you find these tips helpful? Please don't hesitate to let us know in the comments, or find us on Facebook and Twitter.
Tags: Brand Focus, Exercise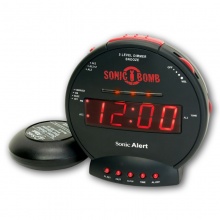 Extra-loud volume ideal for the hard of hearing
Vibration pad for under pillow provides physical prompt
Alert lights and red display for easy viewing and visual aid
Adjustable functions for optimum use
---
Alternative to traditional hot water bottles
Ideal for pain relief and warmth
Safer than a traditional hot water bottle
Extremely soft lambswool
---
Water-based pillow that reduces neck pain and improves sleep quality
Designed for those who suffer from neck pain, back pain, poor sleep and migraines
Outperformed all water-based pillows during a clinical test that measured sleep quality
Helps to rejuvenate, freshen and soothe daily stresses
---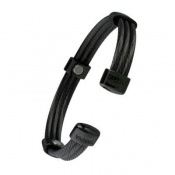 All-black style that matches any outfit
Contains one 1200 Gauss Samarium Cobalt magnet under each link
Unisex design that is suitable for both men and women
Available in four sizes, from Small to Extra Large
---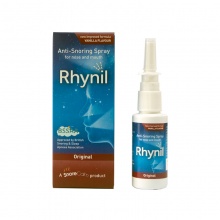 Reduce and stop snoring with this natural herbal spray
Suitable for mouth breathers, palatal flutter and nasal stuffiness
Can reduce allergies and counter sinus and nasal conditions
Approved by the British Snoring and Sleep Apnoea Association